Best BuildFire Apps of 2021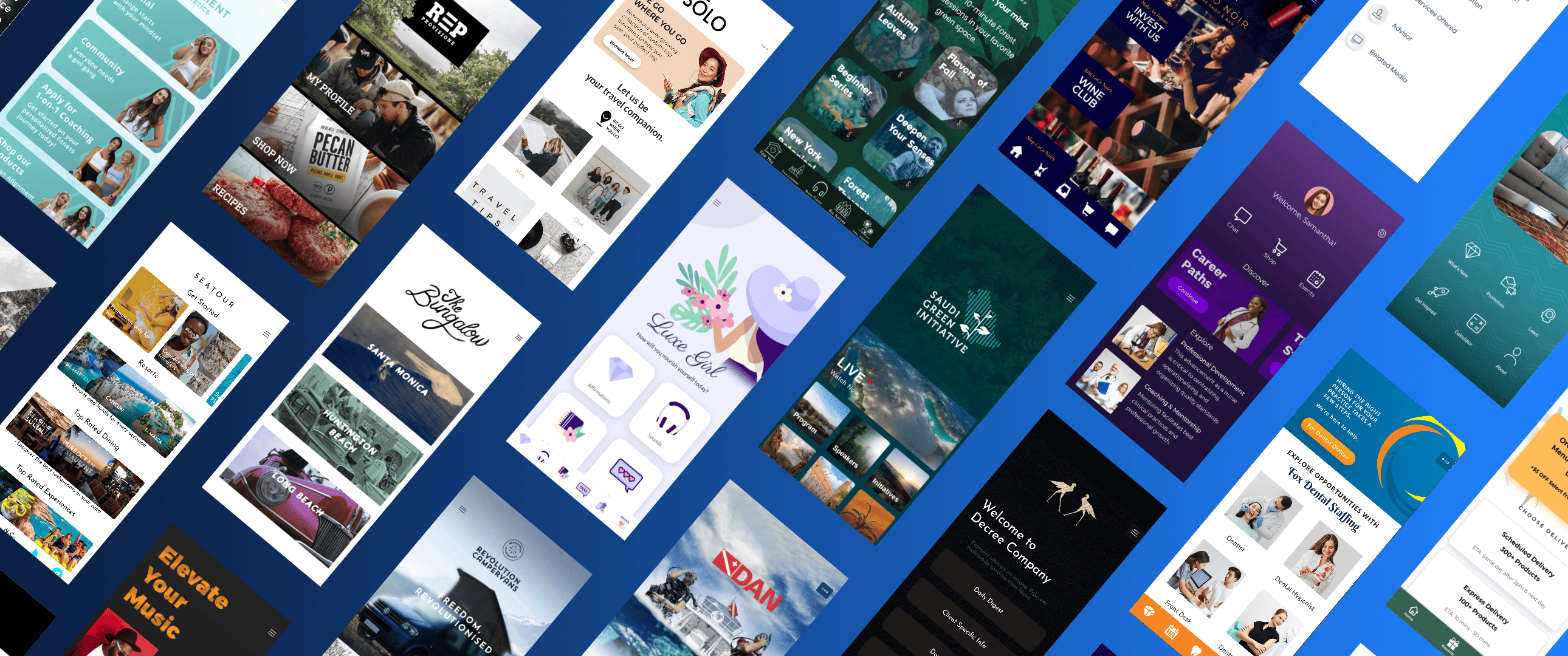 The new year is finally here. Like many of you, I use this time to reflect on the past 12 months and set goals for the future.
As I look back on 2021, I thought this would be the perfect opportunity to highlight some of my favorite apps created with BuildFire. Every app on this list had a significant impact on revenue for their companies in 2021. Read on to learn the reasons why each app made the cut for the Best of 2021.
Kidz Bop Live
Kidz Bop is a name that you've likely heard of—and for good reason. As the number one music brand for kids, Kidz Bop has sold over 22.5 million albums and generated more than 6.5 billion streams worldwide.
Only three artists in music history – The Beatles, Rolling Stones, and Barbra Striesand – have sold more top ten albums than Kidz Bop.
For those of you unfamiliar with the brand, the concept is really simple. Kids sing covers of popular music. The songs, music videos, and albums are available on all major streaming services, including Apple Music and Spotify.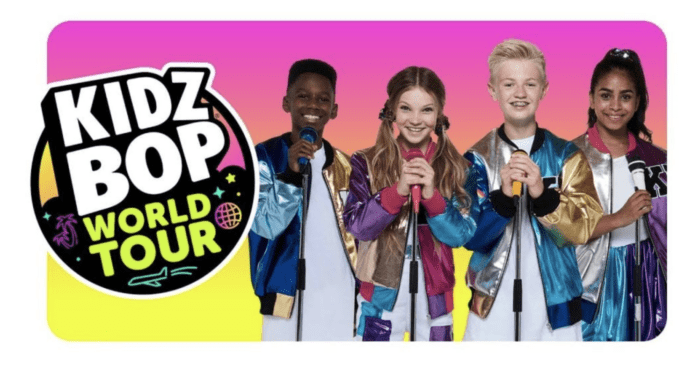 In addition to selling albums in record numbers, the Kidz Bop brand also sells out arenas worldwide for concert tours. These concerts inspired the launch of Kidz Bop Live, the mobile app created with BuildFire.
The app gives the Kidz Bop core fan base a way to interact with the brand 365 days a year. Parents can find out about upcoming shows, buy concert tickets, purchase merchandise, get access to music, and watch videos directly from their smartphones.
Unfortunately, most of the Kidz Bop 2021 tour was canceled due to the pandemic. But this only made the Kidz Bop Live app that much more important to the brand and its fans.
The app makes it easy for parents and children to watch exclusive Kidz Bop videos from anywhere. So while they can't attend any concerts, they can still have fun and engage with the community every day.
Rob Decker, Kidz Bop Director of Marketing, explains why the app has been so popular over the past year. "The most used feature in our app is the video section. People are looking for a way to find and consume our content. While fans are stuck at home, they're looking for some entertainment."
2022 looks to be a better year for live music and concert tours, which means the Kidz Bop Live app will help to grow the brand and entertain fans even more in the new year.
311
Sticking with the music theme, this list wouldn't be complete without the 311 mobile app.
311 has been making rock music for more than 30 years. With 13 studio albums and over 8.5 million records sold in the US, this band has created some of the most recognizable rock songs of the past few decades.
311 has a very loyal fan base. That's where the 311 mobile app comes into the equation.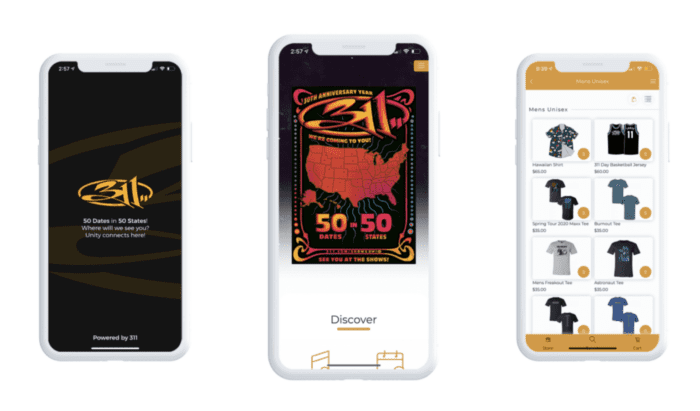 The app has everything you'd expect from a band. Fans can find tour information, buy tickets, get 311 gear, and see news about the members. But unlike the average music app, 311 has one of the most active fan communities on the planet.
Fans love the in-app message board.
With BuildFire, implementing this feature was as simple as installing a plugin from the BuildFire marketplace. The rest is history.
Fans use the message board feature on a daily basis to talk about the band and music. They discuss past shows, upcoming events, and share some of their favorite 311 stories. The app has essentially become the ultimate fan community hub. App users even use these message boards to coordinate post-concert meetups and after-parties.
It's truly incredible to see how the app evolved from something so simple into a must-have app for every 311 fan.
Amputee Walking School
The Amputee Walking School was founded in 1988 by Todd Schaffhauser. Todd lost his leg to bone cancer when he was just 15 years old.
But that didn't hold him back. As a Paralympic Games gold medalist and world record holder, he revolutionized the way athletes can run with prosthetic legs. Todd's story is truly inspiring.
Today, The Amputee Walking School has over 30,000 members, and they help more than one thousand amputees every year.
Enter the Amputee Walking School Mobile app. Created with BuildFire, the app has become a lifeline for amputees and healthcare professionals.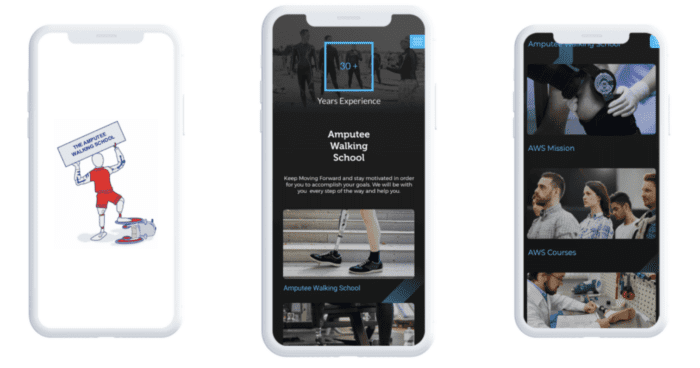 To summarize its top features, the app offers:
Resources for amputees and people considering an amputation
Help for people struggling with the mental aspects of amputations
Physical therapist training videos
Patient training videos
Direct access to the Amputee Coalition of America
Walking challenges for app users
Arguably the most impactful feature of the app is its physical therapist training. The Amputee Walking School works directly with hospitals, prosthetic companies, and outpatient services programs across the country. This role includes training for physical therapists who work with new amputees during the rehab process.
But an afternoon of training isn't always enough for a physical therapist to retain information. The mobile app solves this problem by giving therapists direct access to walking videos, exercises, and techniques from anywhere.
So when a patient comes in for a rehab session, the therapist simply opens the app on a smartphone or tablet. They can play a video, and the patient just needs to mimic the movements on the screen.
This mobile app has single-handedly bridged the gap between physical therapist training and patient care for amputees. The walking challenges and in-app leaderboard helps inspire the amputee community. It gives people motivation to get out there and walk, so they can post their step counts in the app.
In 2021, the Amputee Walking School mobile app was used to connect doctors, patients, educators, and even prosthetic companies. The sky's the limit for this app in 2022.
Kids Learning Tube
Kids Learning Tube is an education tool for kids. It teaches subjects through animated videos and songs. With over 1.25 million subscribers and more than one billion video views, Kids Learning Tube has been used by teachers and parents worldwide as a resource to make learning fun.
The app was initially launched out of necessity. After YouTube faced some compliance issues related to online ads in children's videos, Kids Learning Tube needed to pivot.
They came to BuildFire and launched an ad-free platform where teachers, parents, and kids could access all of the videos.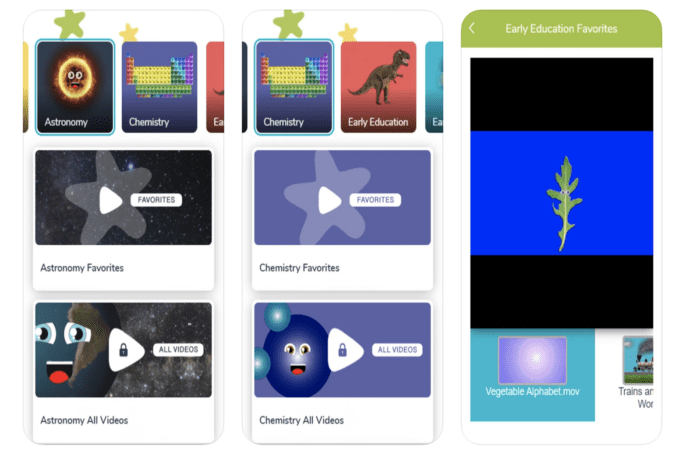 The app has proved to be extremely useful in 2021. Countless parents across the globe were navigating unfamiliar waters. All of the school closures and uncertainty forced parents to teach their kids at home. This is far from an easy task.
First, you need to get your kids excited to learn. Then coming up with teaching materials and a way to convey those lessons can feel impossible for parents.
But Kids Learning Tube solves all of those problems.
While the app was obviously built for kids, it's actually used by students and educators at all levels. In fact, a Stanford University student wrote their thesis about how they used Kids Learning Tube to get an A in a college anatomy course.
Here at BuildFire, we saw a significant increase in the demand for educational mobile apps in 2021. I expect that demand to continue in 2022 and beyond.
Grief Refuge
Many people across the globe experienced loss in 2021.
Losing a loved one is always difficult, and everyone deals with loss in different ways. But once you learn to cope with your grief, it can make a significant difference in your life.
The Grief Refuge mobile app offers tools and guidance to ease the pain and deal with grief head-on.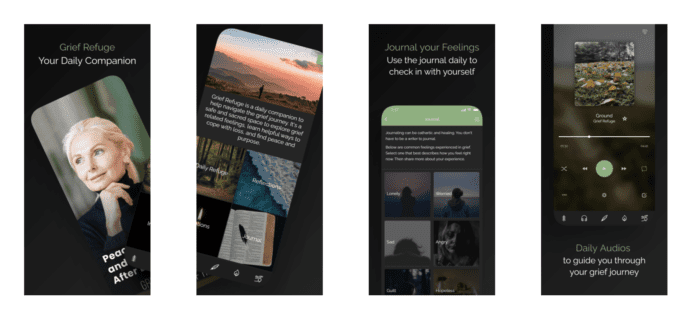 This unique app offers comfort and support to individuals who are often at their most vulnerable. It gives them the opportunity to reflect on their grief, share personal stories, and track the entire grief journey.
Grief Refuge provides these support resources on the go. So whenever someone feels like they need some extra support, the app is just a click away.
The daily journaling feature is one of my favorite features of this app. It allows users to take notes and share thoughts about how they're feeling that day or in the moment. App users can even listen to daily audio recordings to help ease pain and stress.
Sadly, we all need to deal with grief at some point in our lives. The Grief Refuge mobile app is one way to get through our pain.
Savannah Bananas
Savannah Bananas is unlike any baseball team you've ever seen before. The homepage of their website says it—they make baseball fun.
This unique team based in Georgia has sold out every home game since it was founded back in 2016, and they have thousands of people on the waitlist for games.
The Bananas have been featured in ESPN, Sports Illustrated, Good Morning America, and Cosmopolitan for both on-field and off-field performances. Here are just a handful of the wacky antics put on by the Bananas:
The players wear kilts
The team performs choreographed dances at every game
Post-game interviews are done in the shower, ice baths, or other unconventional places
The owner wears a yellow tuxedo to every game
Players run through the crowd when the team scores
You get the idea. It's LOTS of entertainment, with a little bit of baseball mixed in there as well.
The Savannah Bananas mobile app takes that fun and excitement on the go. Fans can use the app to buy tickets, buy merchandise, view rosters, chat with other fans, and even access tickets on game day. The app has parking information, food and beverage maps, and digital game programs.
Since the games are always sold out, fans can also use the app to watch highlights at any time. These highlight videos include on-field action, as well as the wacky off-field antics.
PepTalks
PepTalks is one of my favorite BuildFire apps of 2021 for two main reasons:
The app itself is awesome, and it's designed to help people.
The app creator is even more awesome, and she's a DIY entrepreneur that built the app on her own—without any prior technical experience.
Before we dive into the app, I want to give you a quick backstory on the owner and creator, Lindsey Eryn Clark.
Lindsey has her own branding studio and also hosts a weekly podcast for entrepreneurs. Unlike other entrepreneurial content, her podcast focuses more on the heart and soul of entrepreneurship.
Out of necessity in her own life, Lindsey began writing daily pep talks to herself. These were just simple words of motivation to get her through the day. Realizing how much these words were making an impact on her, she decided to share them with friends as well.
As the list of friends turned into a list with thousands of strangers, she eventually found a platform to text people daily words of encouragement.
That's when the entrepreneurial spirit in Lindsey kicked in. She wanted to scale her words of wisdom while simultaneously monetizing her content. That's when the PepTalks mobile app was created.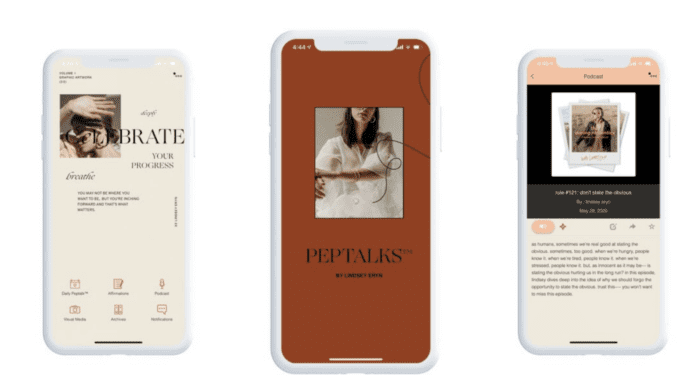 Not only did the app allow Lindsey to scale her list and make money, but it also improved the experience for her subscribers. Rather than getting a text message, which wasn't always supported on different devices, the app allows Lindsey to reach her subscribers with daily push notifications.
Users can customize these settings to control how many notifications they get per day and what type of inspirational quotes they want to receive.
Furthermore, app users no longer have to wait until a specific time each day to get a daily pep talk. They can access the app 24/7/365 for motivation on-demand.
Lindsey is also using the PepTalks mobile app to promote her podcast and personal brand.
In a year when so many people needed advice, words of wisdom, and motivation, the PepTalks mobile app was there for support.
Final Thoughts
More than 10,000 apps have been created with BuildFire. So coming up with this list of my favorites for 2021 was no easy task. But each app above stood out to me for at least one or two significant reasons when I was reflecting on the year.
As you can see, BuildFire's platform is extremely versatile. Individual users, businesses, musicians, and even baseball teams have used our platform to create something special. From videos for physical therapy training to event sales, words of wisdom, and fan hubs, the BuildFire apps on this list are truly unique.
Do you have a creative idea for a new app? Start building it today, and maybe you'll make my list of the top BuildFire apps next year.