Learning Management System (LMS)
Benefits
Leverage a full spectrum of mobile learning materials and distribute them as videos, audio files, articles, PDF documents, books, user manuals, policies, and more. Users can track their progress, assess their knowledge, and get growth recommendations.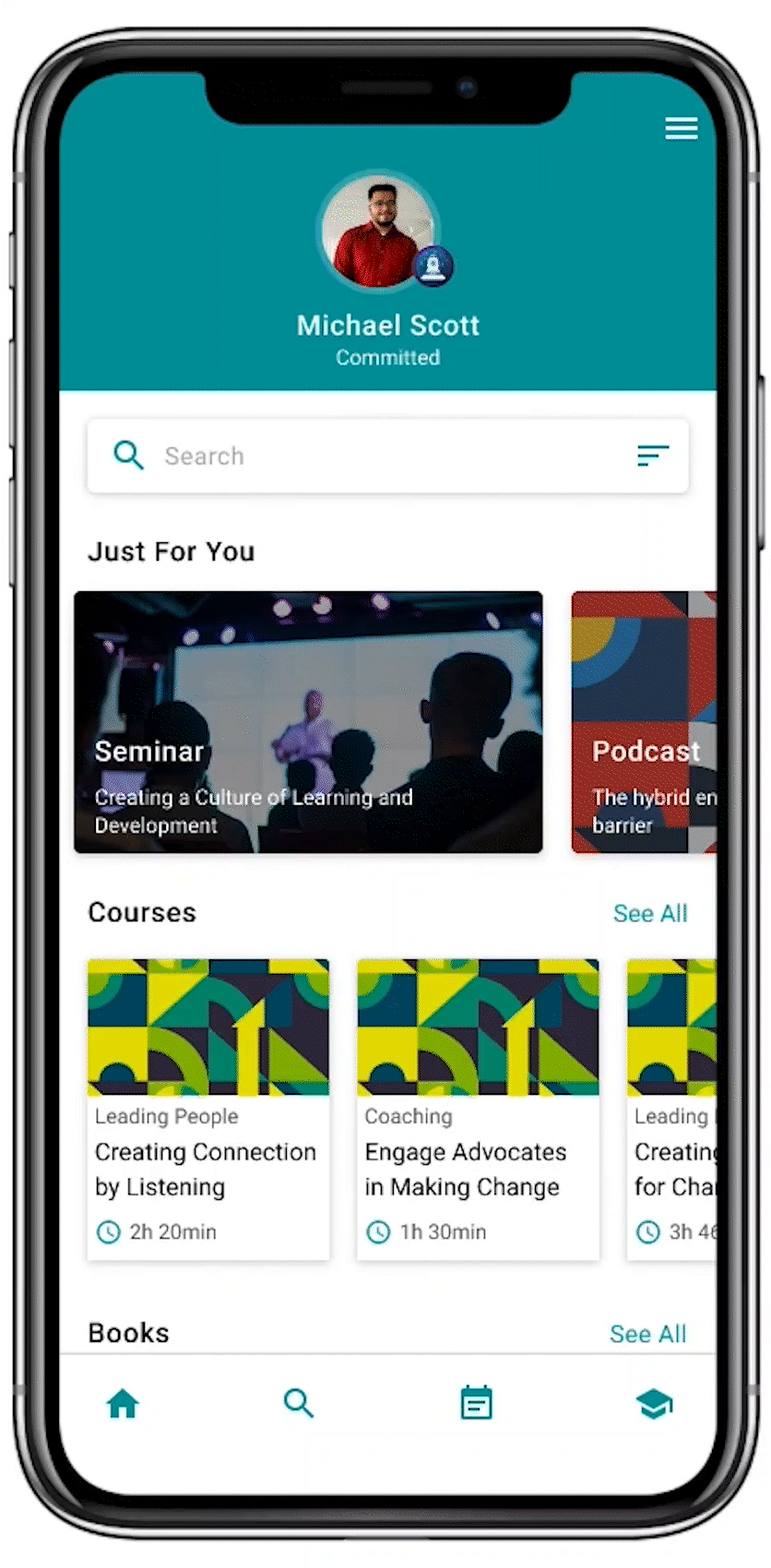 Features
Smart suggestions
Audio, video, text
Interactive content
Keep track of progress
Earn badges
Video Task Manager
Benefits
Attach a list of tasks to a video. Jump to specific parts of the video that cover material pertinent to each task, set reminders, and take notes for each task.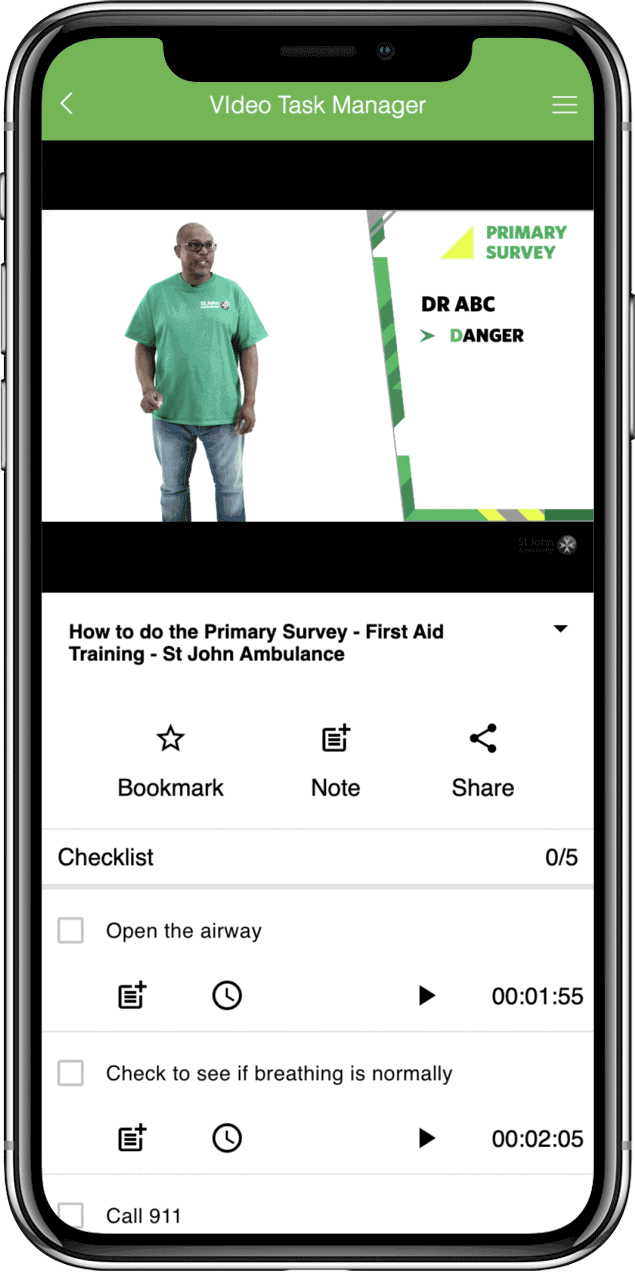 Features
Interactive content
Checklist editing from the app
Set goals and rewards
Set reminders and Notes
Drip PNs/Content + Time Release
Benefits
With Drip Content, you can create stunning promotions, plan timed lessons, solicit user feedback, or build a reward system. Add a call-for-action to any or all slides to attract more people to your website. Inform users of new features, promote site subscriptions, sell memberships, and drive sales. Add as many slides as you need and set or change each slide's exposure time with few clicks. This makes it easy for anyone to build an education app.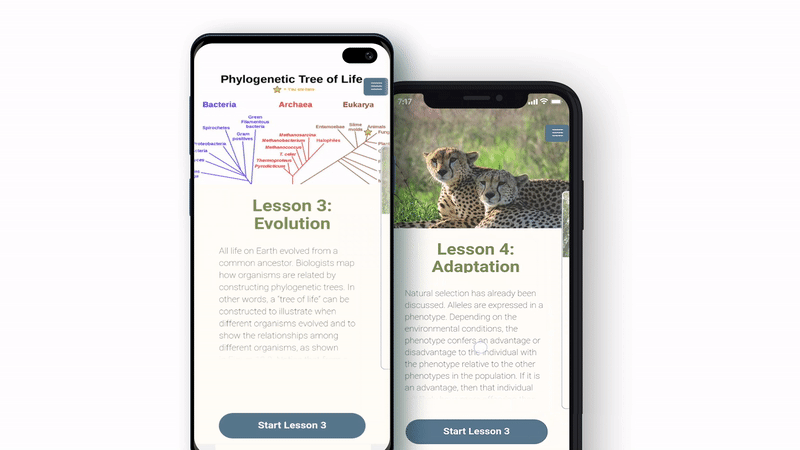 Features
Schedule notifications based on inactivity
Release content on a schedule
Set rewards for completion
Relative and Absolute Time release
Seminar and Lecture Notes
Benefits
This education app feature allows students to create, save, and share notes on a class, seminar, lecture, or sermon. Settings can allow content to be time released by date.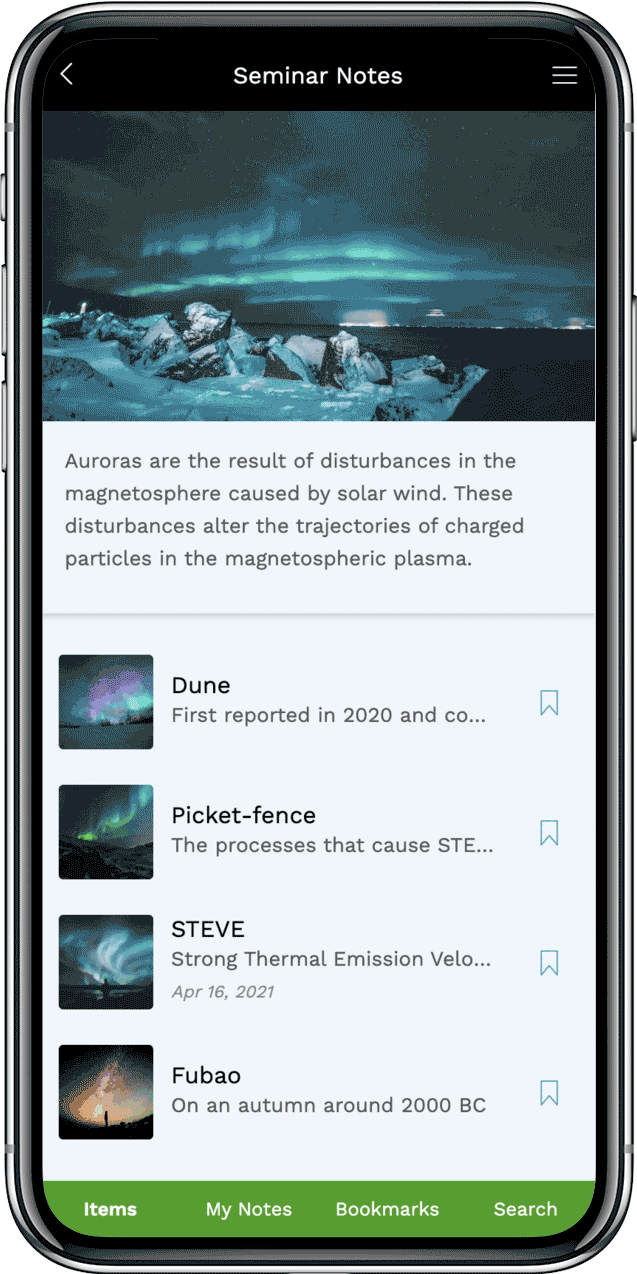 Features
Create rich content
Users can take personalized notes
Learning tracking
Bookmarking
Flashcards
Benefits
Create a custom flashcard set for online learning. Tap-to-flip and swipe-to-slide functionality. Each card has a title and subtitle field, content area field, and the ability to either upload an image or YouTube video.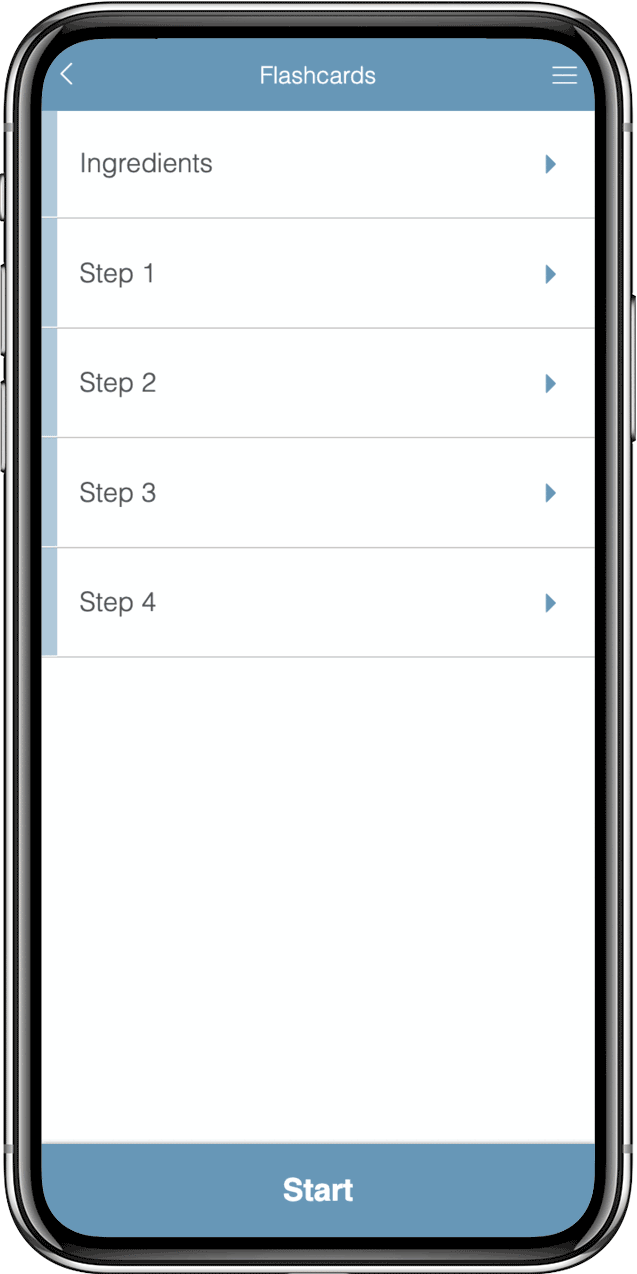 Features
Learning animations
Supports rich content
Studying
Randomize
Task Manager
Benefits
Manage your tasks and assign them to team members to improve internal efficiency and employee productivity. Set a task's status updates, deadlines and due dates for tasks. Create a tasks list, diary, to-do list, roster, planner, tickbox, goal setting, workbook, logbook, and more.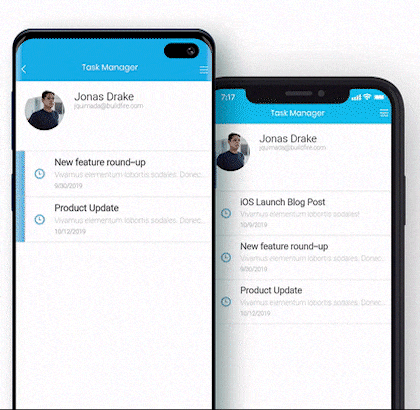 Features
Assign teams
Set deadlines
Status updates
Internal communication
ScrumFire
Benefits
ScrumFire is a agile scrum project management tool. It helps you run sprints by letting you adjust the backlog, assign tasks, and break down epics into smaller, manageable user stories. Perfect for any workforce app and project.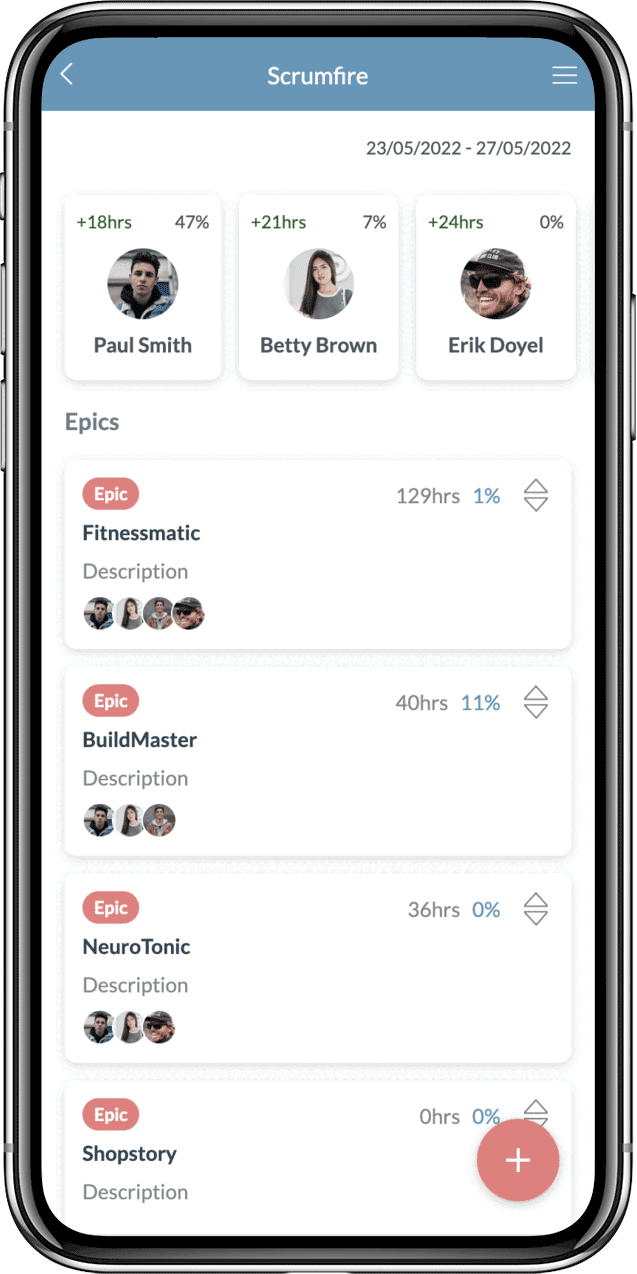 Features
Create Epics, Stories and Tasks
Assign tasks to team members
Track completion rate
Track team efficiency and logs
Kanban Board
Benefits
The Kanban plugin allows users to track goal progress by organizing tasks on a board. Users can manage projects, create due dates, and complete tasks. Enable project management features in your internal business app.
Features
Create multiple Kanban boards
Set your own goals
Set deadlines
Keep track of your progress
Metrics
Benefits
Create categories and update how they performed based on parameters you set. This helps ensure that projects get completed on-time and within the budget.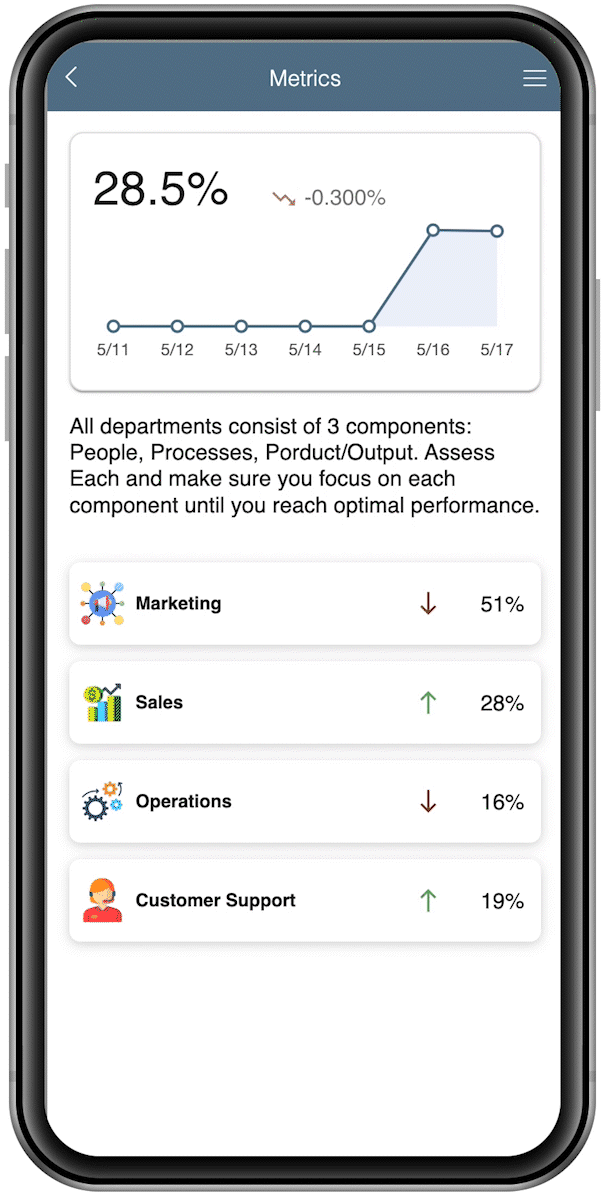 Features
Set simple and composite Metrics
Keep track over time
Learn how to move the needle
Set standards company wide
Task/Time Tracker
Benefits
Task tracker is a simple time management plugin that allows employers to efficiently and effectively track all their employees daily tasks. It's the perfect addition to any employee app or business workflow app.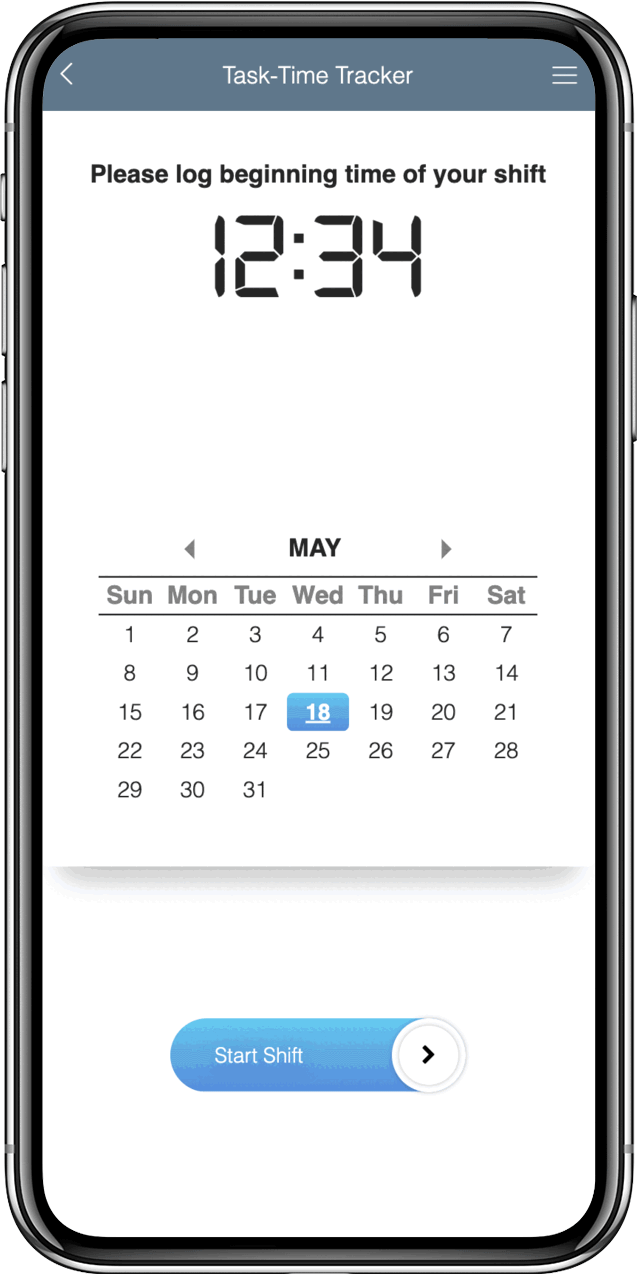 Features
Keep track of time spent
Analyze time spent
No-code app builder
Log start and end times
Log Book
Benefits
The Logbook feature allows users to log their mood/activities, and notes in a journal. Users can see a list of all their logbook entries, edit, add, and delete.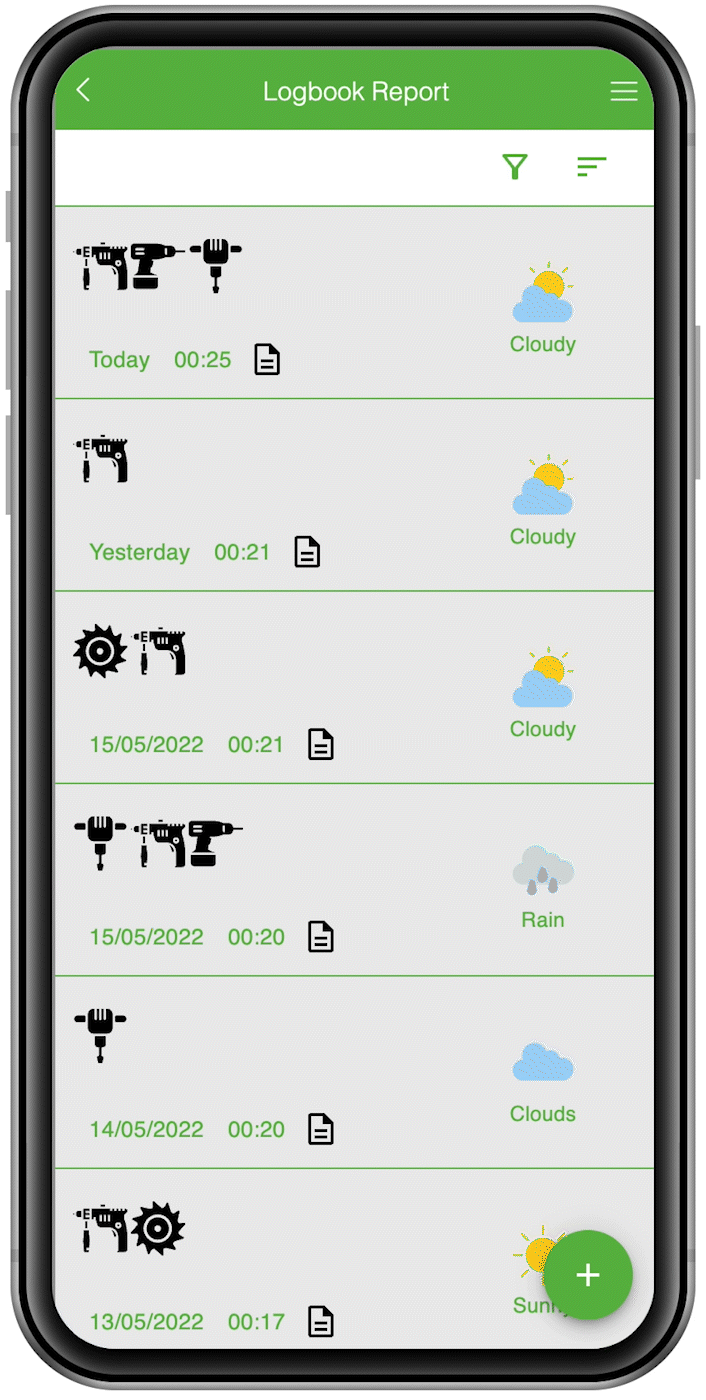 Features
Keep a Journal
Review Positive Activities
Monitor trends
On Demand
Benefits
Post job listings and search for available job listings with the On Demand plugin. Workers can list their skills, search open listings by corresponding to skills, send proposals for open jobs, and be rated on the quality of their work. Post jobs, review, proposals, and send feedback to employees.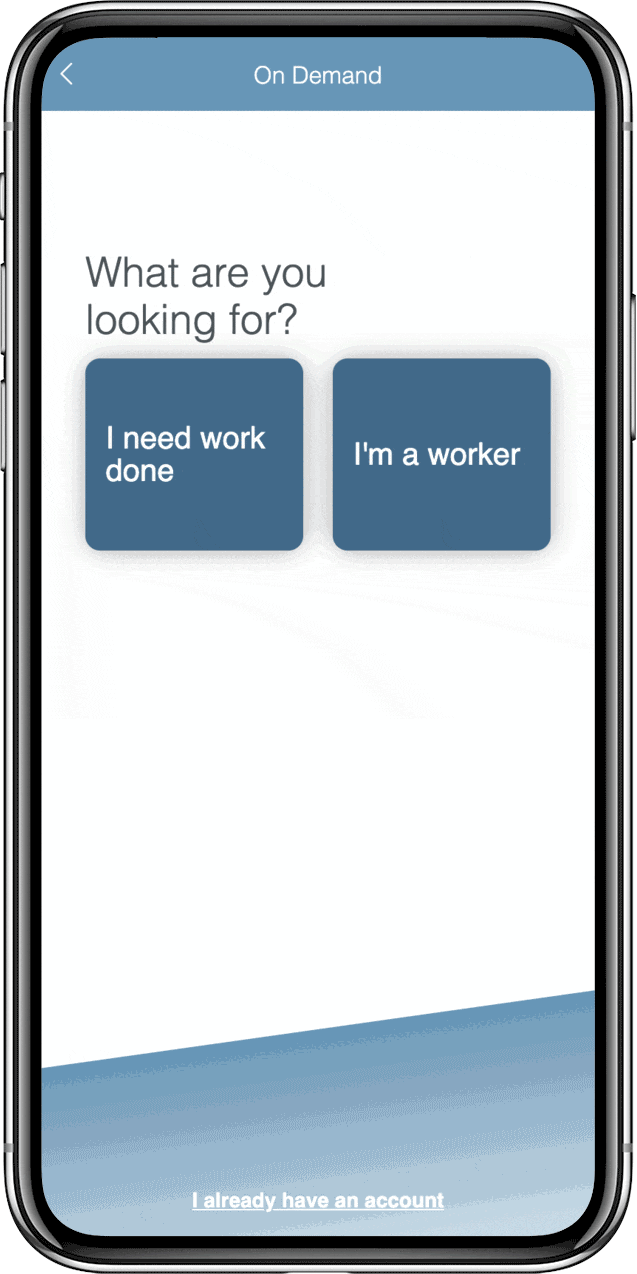 Features
Post jobs and get matches
Submit reviews
Bid on projects
Build a community
Menu Order System
Benefits
This feature makes it possible for app users to view products and services. They can create an order, track its status, and set order pickup details. Perfect for ecommerce stores and restaurants.
Features
Order and Pay
Mobile Fulfillment screen
Taxable Items
Stripe Integration
Purchase Order System
Benefits
Facilitates management and communication between clients, sales reps, and managers within a mobile app. Easily create products, organize them into categories, enable chat between clients and sales reps, and view your orders.
Features
User: Make Orders
Manager: View Orders
Quotes
Sales Rep: Add Clients
Manager: View Clients and Sale Rep.
Purchase orders and invoicing
Rental Management
Benefits
Allows users to reserve, track reservations, and manage reservations on an hourly, daily, weekly, and monthly basis.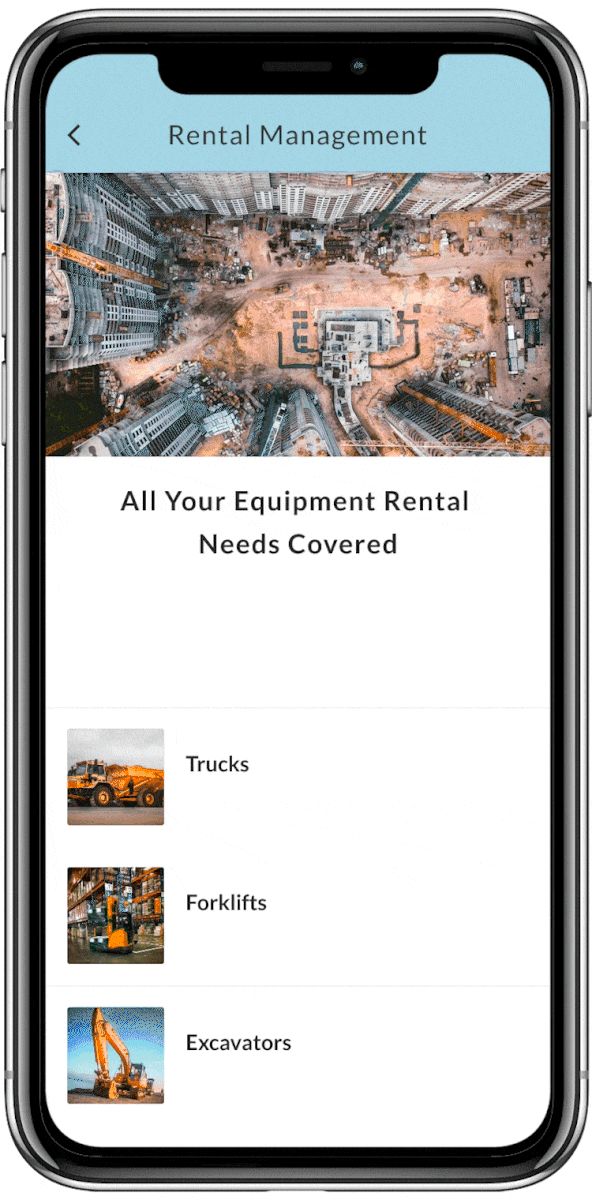 Features
Recurring Rentals
Rent Items or Locations
Pay and Payouts
Stripe/Plaid Integration
Shopify
Benefits
Add ecommerce functionality to your mobile app by integrating with your Shopify store. Just install the Shopify plugin to sync your products and orders. This is the easiest way to create an ecommerce app.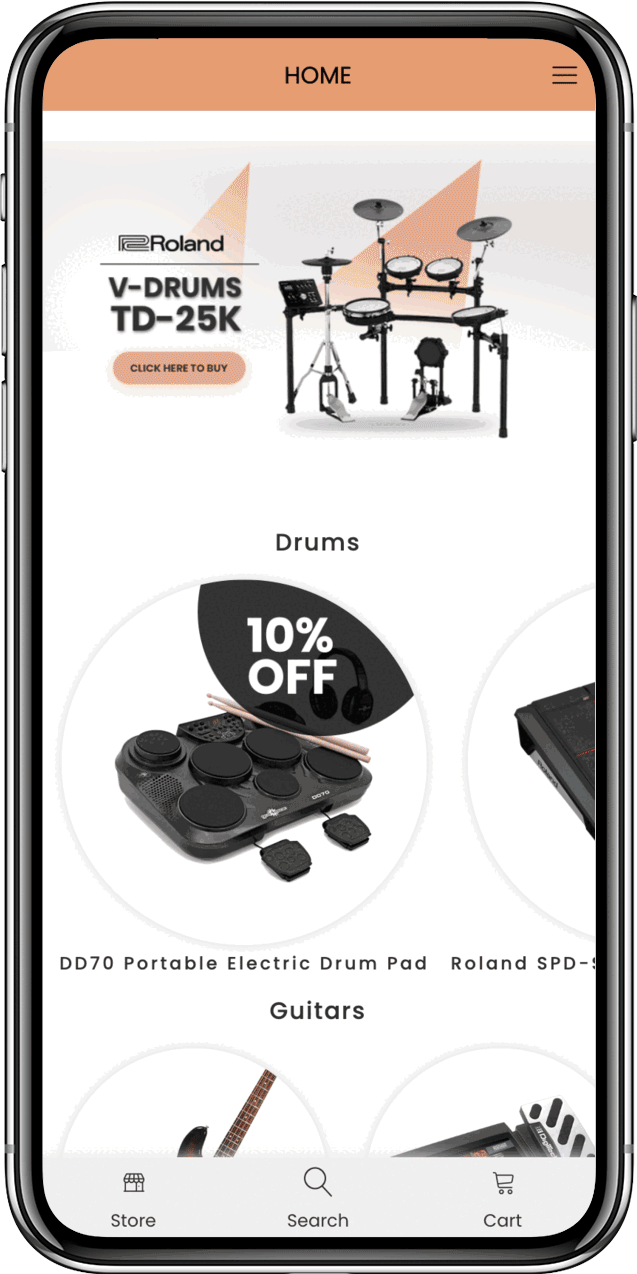 Features
Tight Integration with Shopify
Send Reminders
Apple and Google Compliant
Quick and easy to use
Coupon & Deals
Benefits
Whether you have one location or multiple locations, The Coupon plugin provides your users with searchable and mappable coupons with filtering capabilities. This plugin is a must have feature for all retailers, restaurants, cafés, coffee shops, diners, golf courses, gyms, and much more.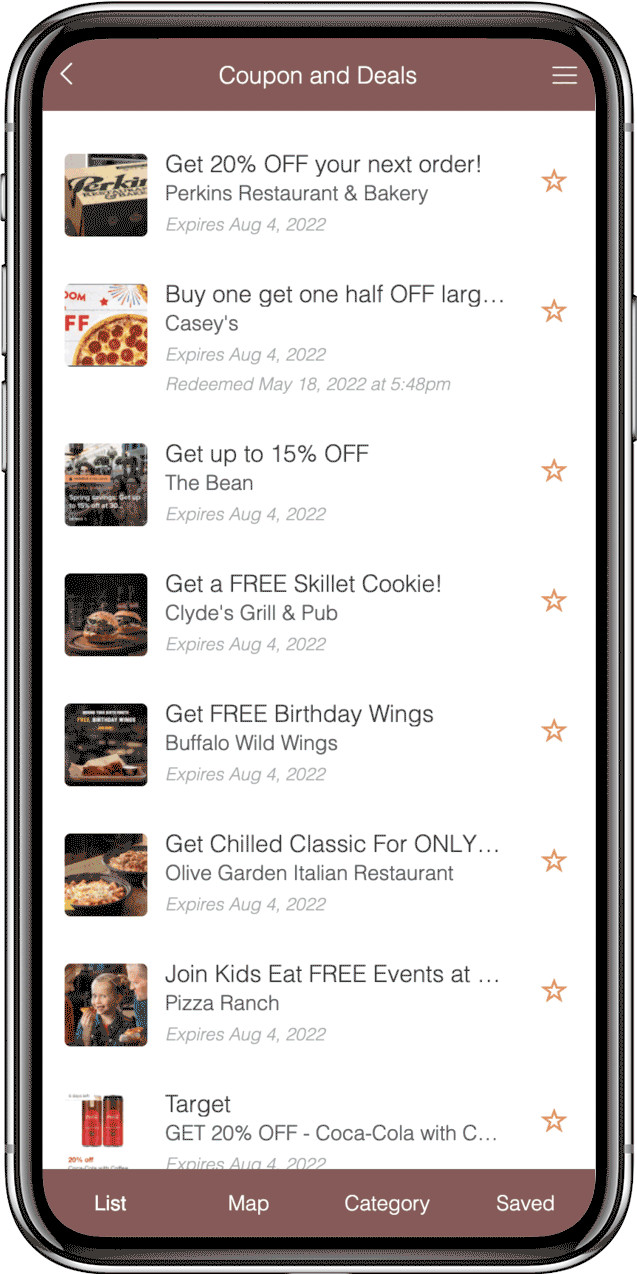 Features
Browse offers and deals
Detailed filtering
Show deals on the map
Save coupons you like
Loyalty
Benefits
Unlike the 'punch card' methodology which limits what you can offer, our Loyalty Reward System helps you retain your customers by setting up a custom rewards program in a few easy steps. Just set the value of your points and allow users to accumulate and redeem them for rewards of your choice.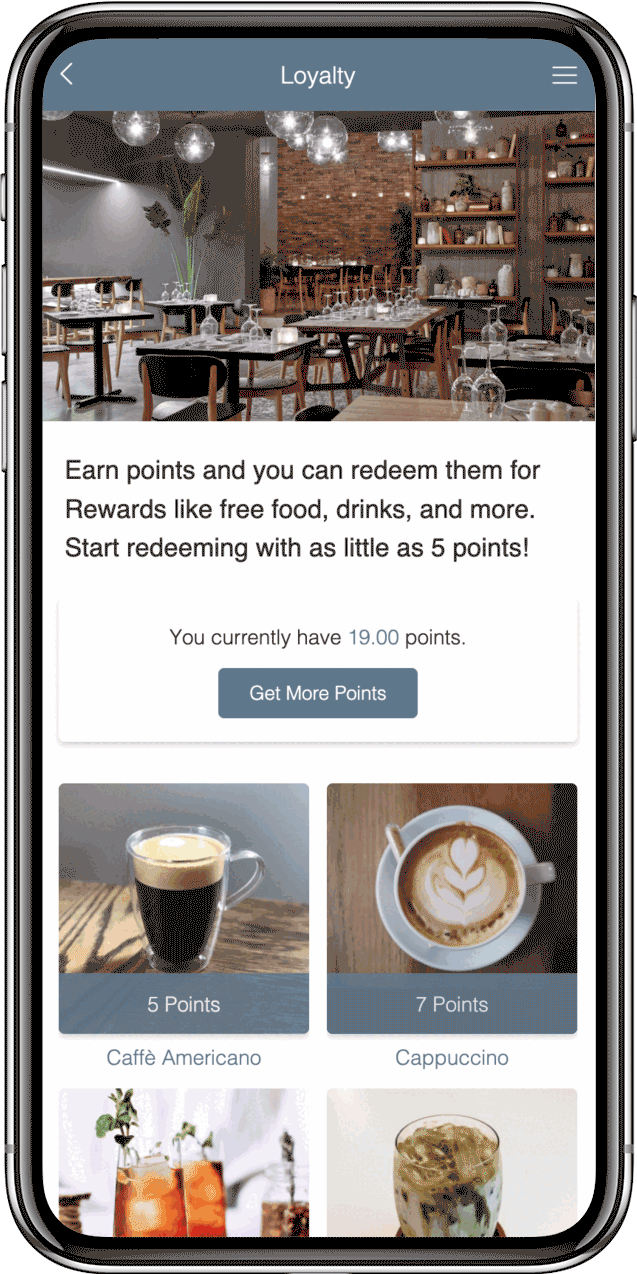 Features
Earn points
Diff Rewards with Diff Points
Report and Monitor
Grant access to employees
PDF Viewer/Editor
Benefits
PDF Editor feature provides easy functionality for uploading and editing pdf documents. You can view PDF files, add text, date, signature, add initials, and export edited document.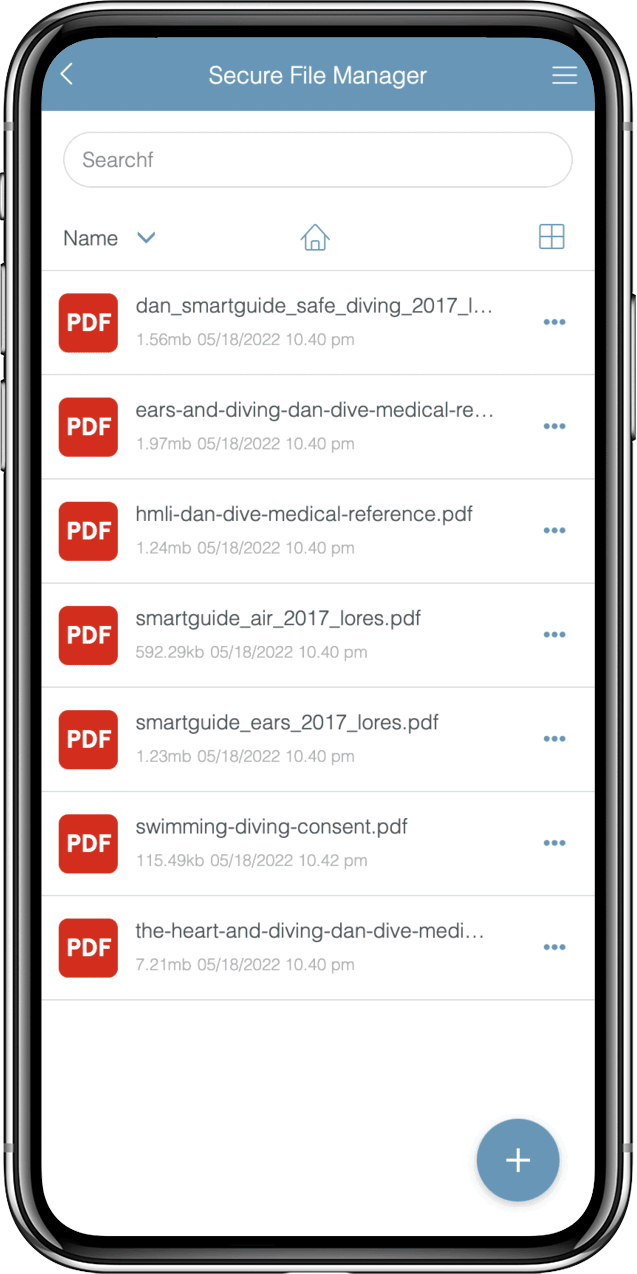 Features
Easily manage and fill PDF's
Digital Signatures
Lightweight but binding
Advanced security levels
Review and Approve
Benefits
Employees and field service workers can send a request for approval. The supervisor then receives the request and approved or denies the request based on the images and information provided.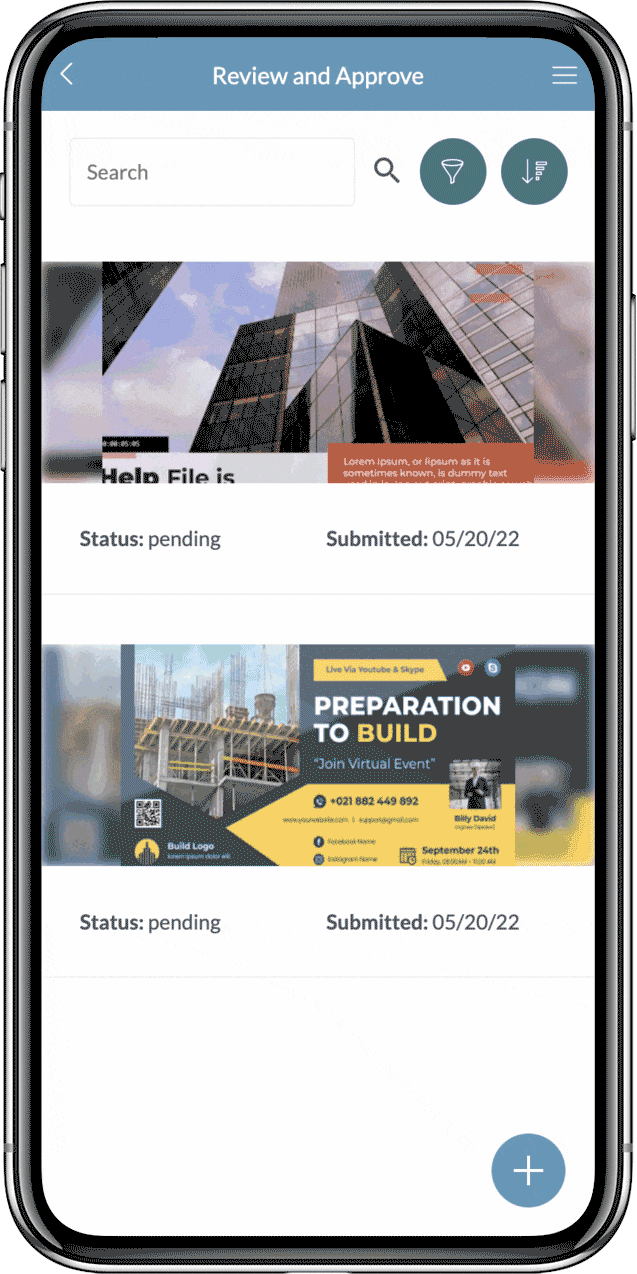 Features
3 User levels
Submit requests and get approvals quickly
Supervisors can approve/deny from the app
Manage/merge duplicates
Acknowledgments
Benefits
This simple mobile app plugin lets you send notifications to app users and employees about important updates. You can ask them to review, acknowledge, set a due date, and even require confirmation with a signature. This works really well for employee training and compliance.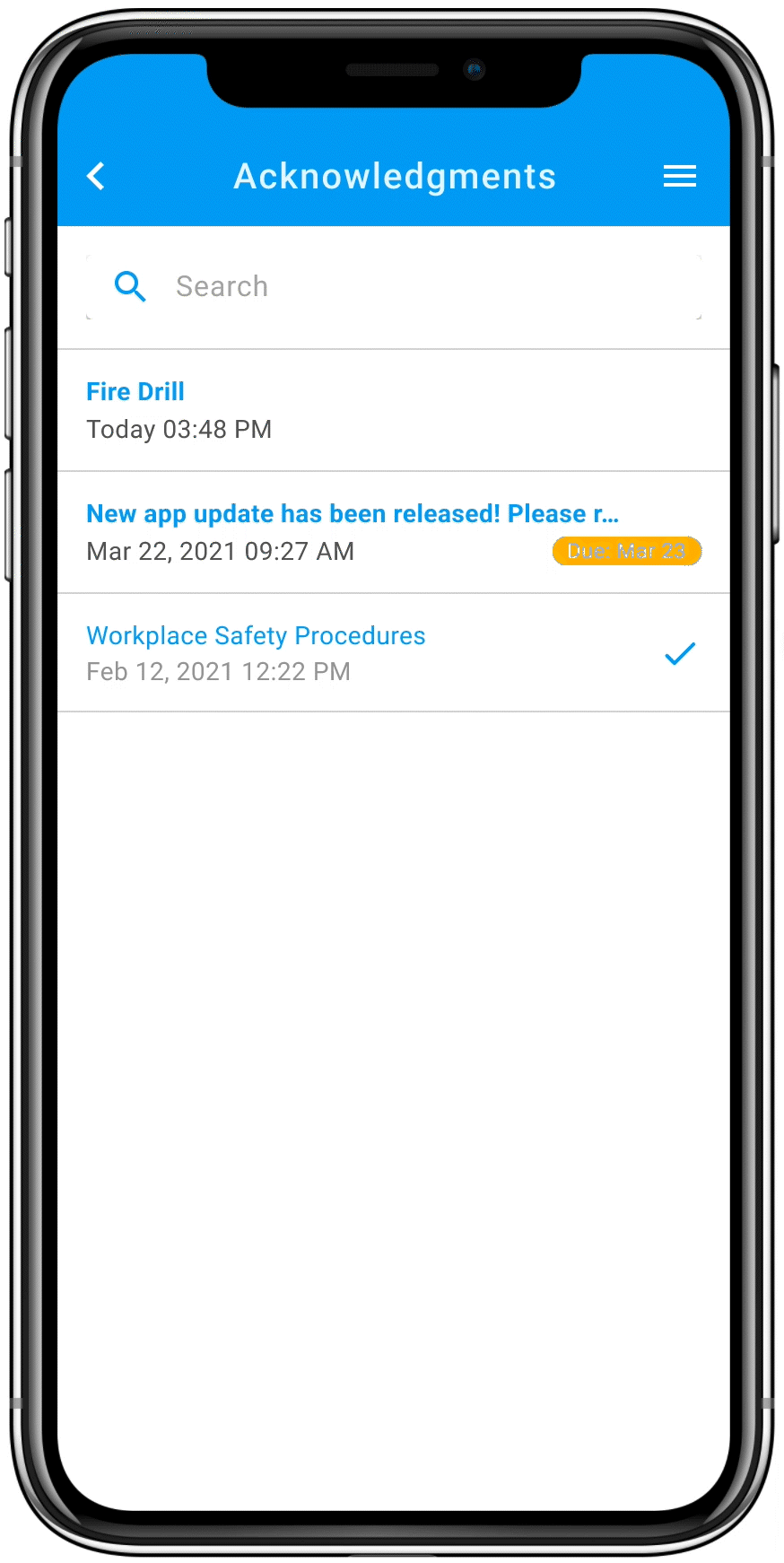 Features
Send Docs and confirm receival
Digital Signature
Set Deadlines
Set Reminders
Free Text Questionnaire + Document Manager Stats
Benefits
Create forms, surveys and quizzes in your app. Create flexible responses, that can be set as text based or selection type answer. For every question, the app admin can collect GPS location data of the user that is answering.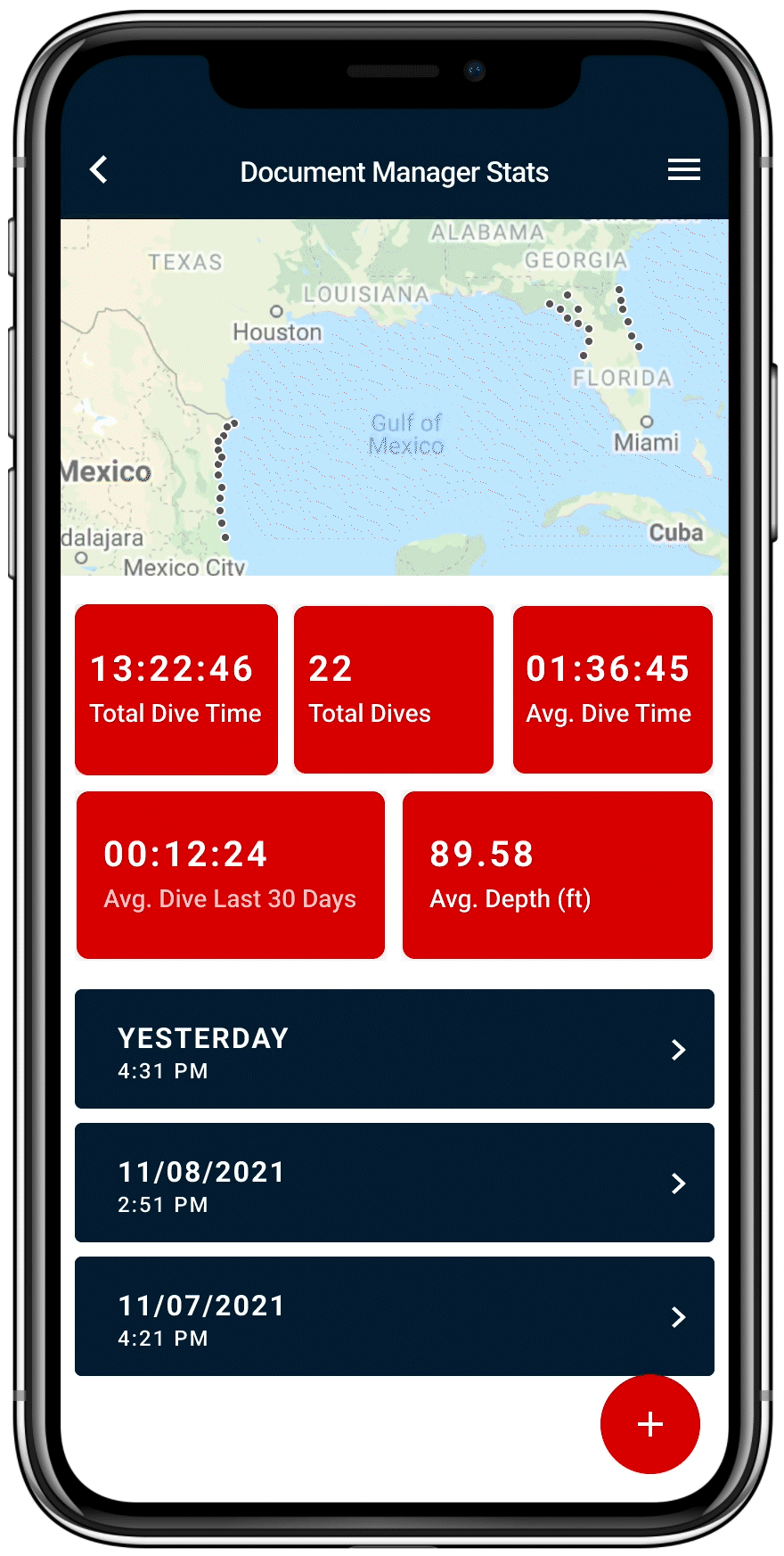 Features
Robust Field Types
Pass/Fail
Keep Stats
Jump logic and Calculations
Secure File Manager
Benefits
The File Manager plugin can be used for almost anything that related to files and documents. It has a friendly user interface that lets you create lists and organize files to save time. It's great for sharing orientation packages with new employees, sending contracts and invoices to customers, distributing training videos, and so much more.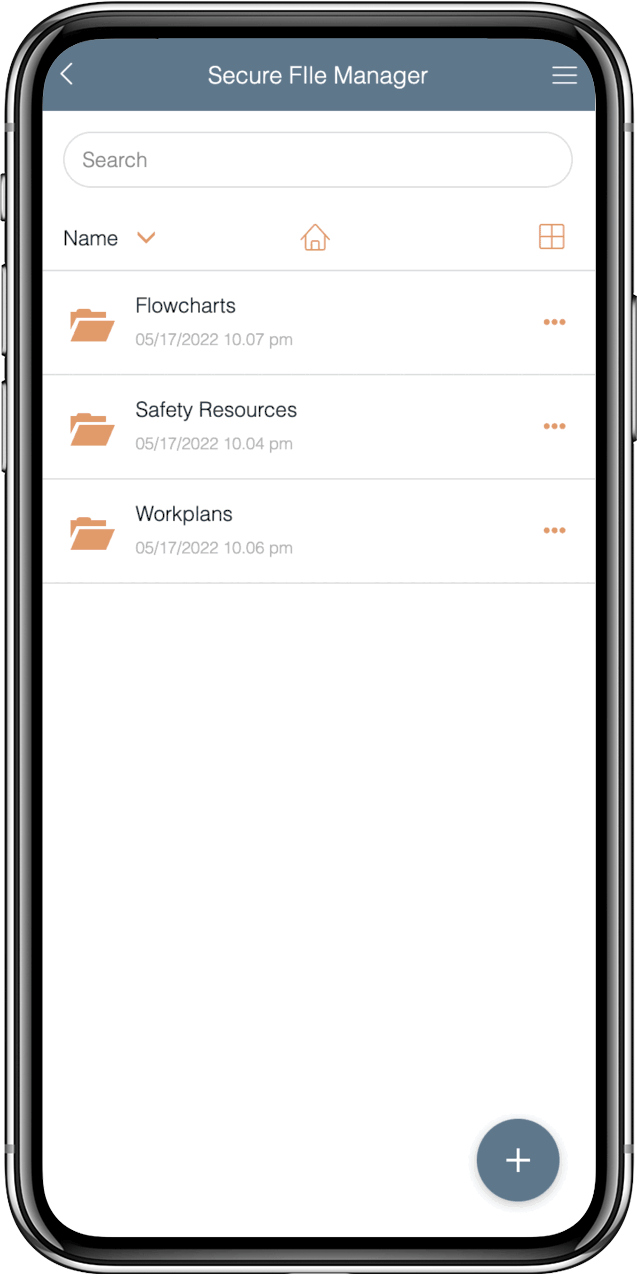 Features
User level permissions
Secure and Private
Advanced Search
Supports many File Formats
Community Wall + Dynamic List
Benefits
Keep app users engaged and encourage communication with groups, posts, and comments using Community Wall. Enhance any type of community forum using the Dynamic List. This plugin can also be used to facilitate employee communication for workforce apps.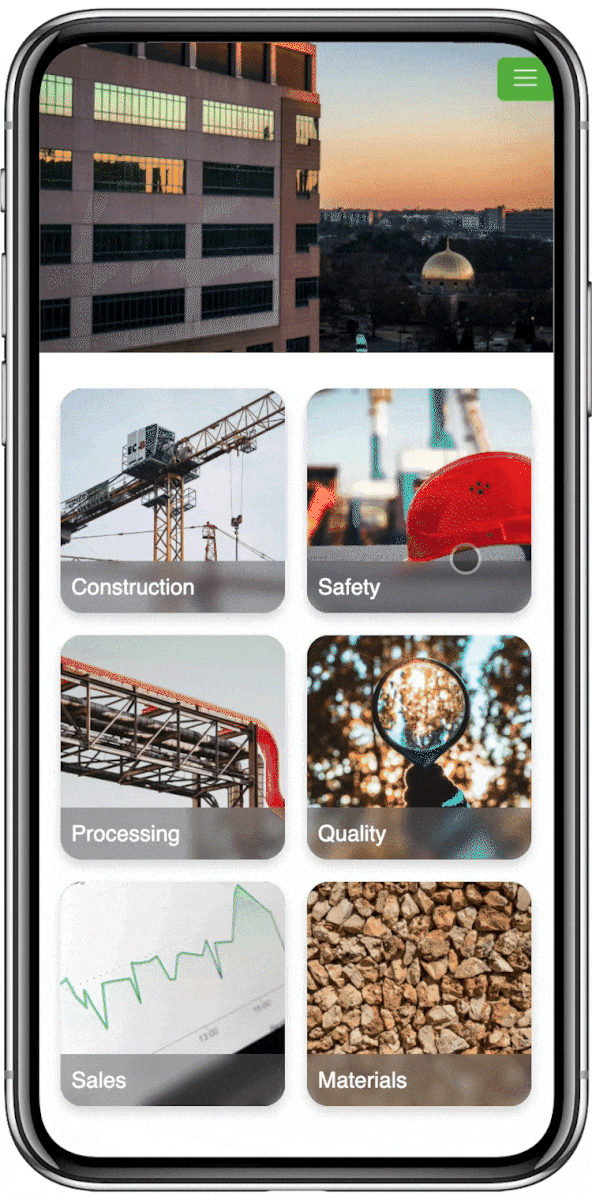 Features
Create Public/Private Communities
Get Notifications
User generated groups
One-on-one messaging support
Leaderboard
Benefits
The Leaderboard feature keeps scores in in formats like overall, daily, weekly, and monthly. App admins can keep users up to date on current rankings via push notifications to encourage competition.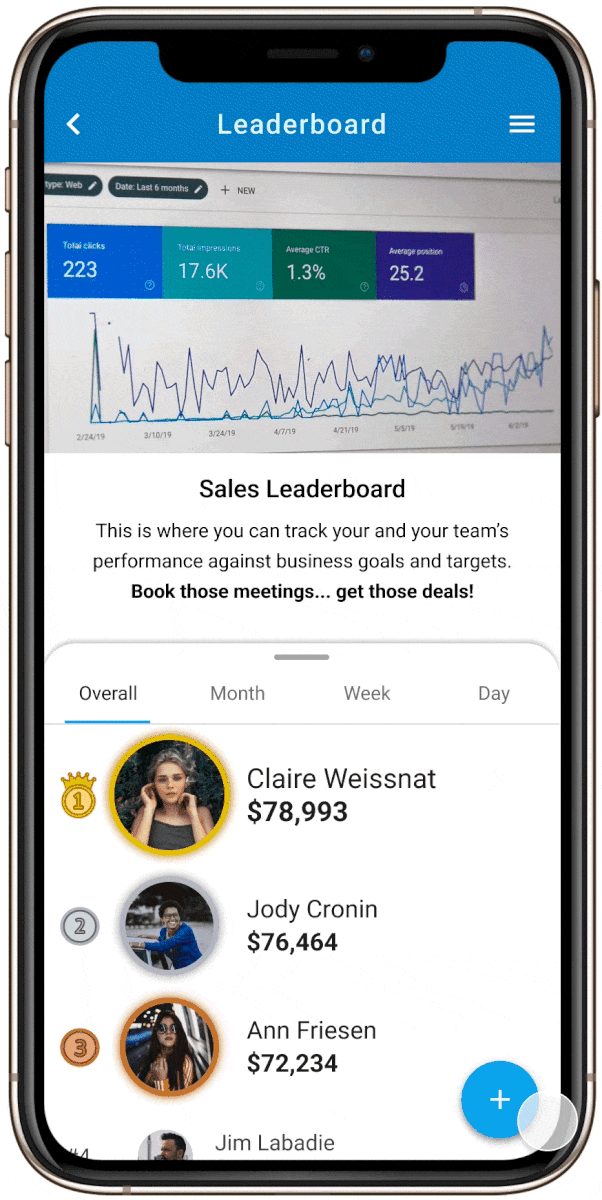 Features
Auto Send Push Notifications
Monthly,Weekly, Daily Tracking
Community Driven
Gamification
Any Metric
User Directory + Geo
Benefits
Create categories and update how they performed based on parameters you set. It's a simple way to create an employee directory for a business app or share key contacts and members for a religious app. Schools and educational institutions can use it as a staff directory for education apps.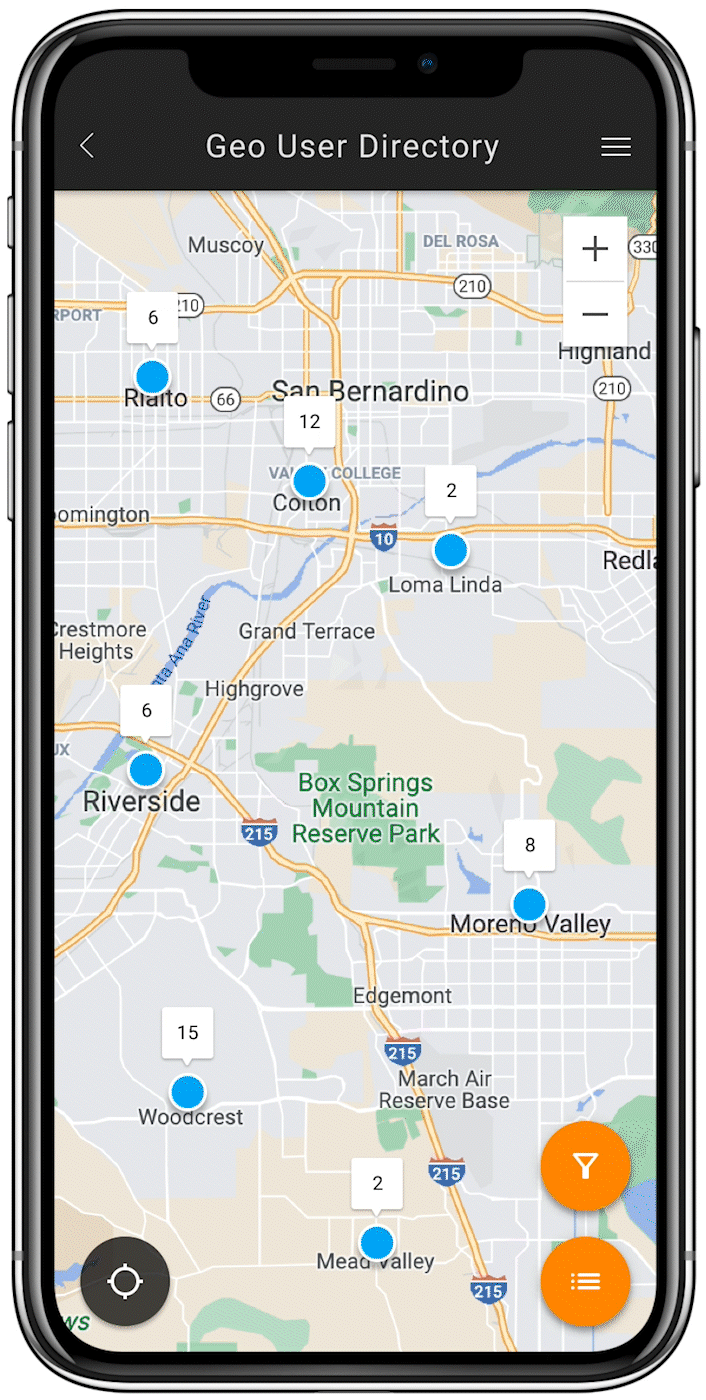 Features
List users in your community
Chat and connect
Advanced search
Geo sensitive option
Events
Benefits
The Events plugin makes it possible for users to search for events happening in their area and RSVP them. Users can view events on a map or monthly list view. The feature also lets users buy tickets or take actions directly on the event page. Admins can upload event details, set locations on the map, create repeat events, place a customized Buy button or any other action and send push notifications. You can even set up an integration with Eventbrite to take your events app to the next level.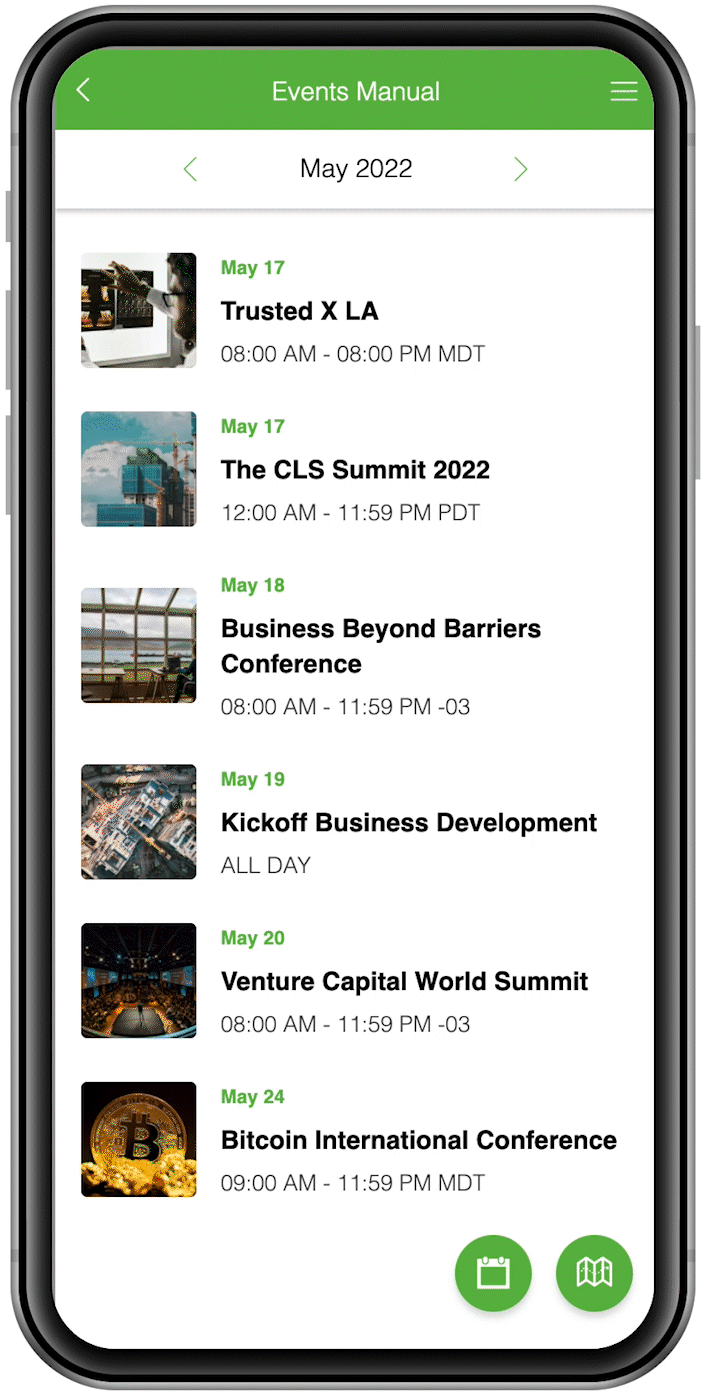 Features
Upcoming events
RSVP
Manual or Integrate with Cal
Geo Centric
Contact Us
Benefits
Provide important contact information to your users such as hours of operation, instant directions, phone number, email, social links, and more.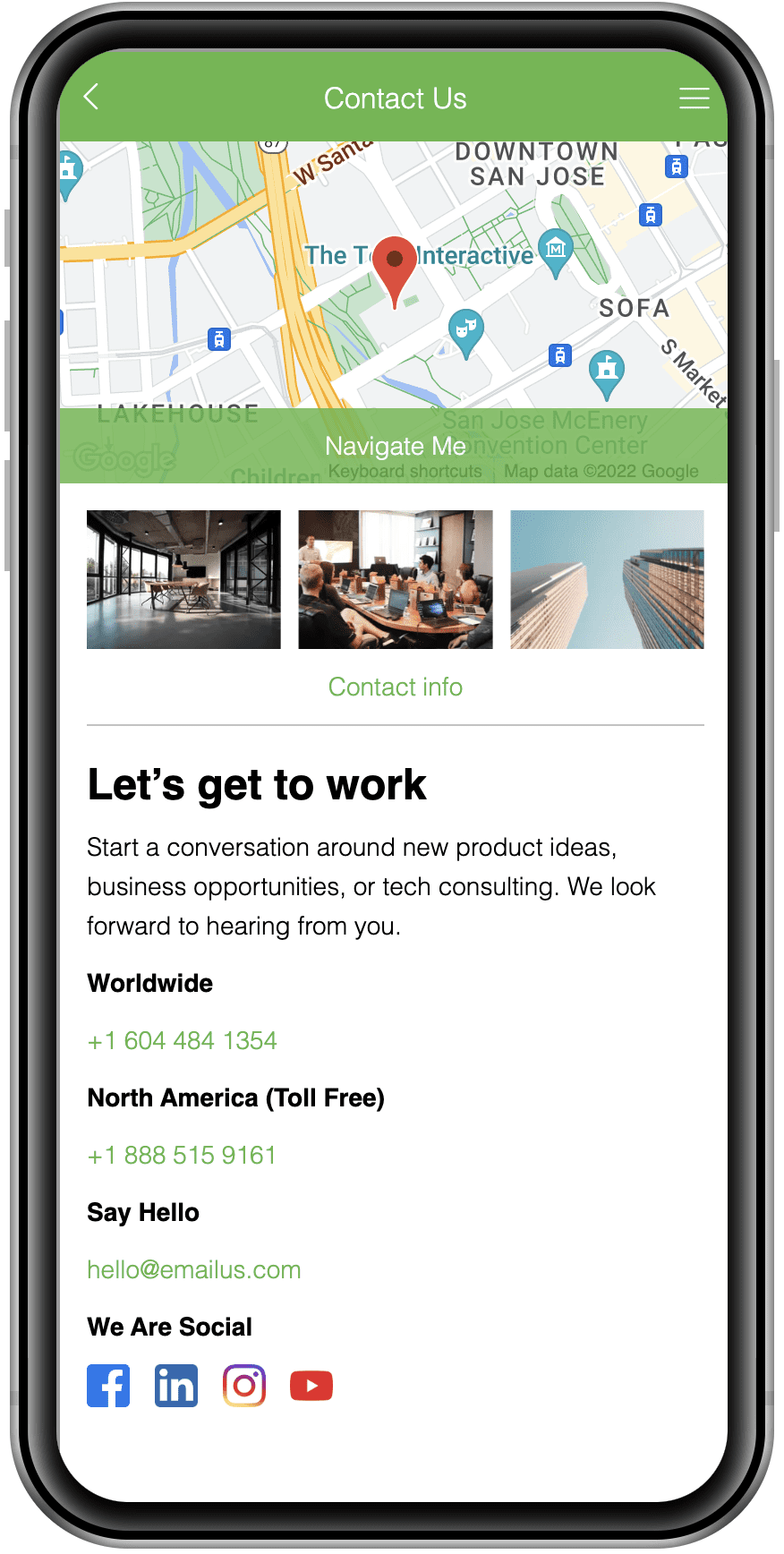 Features
Easy contact and support
Call, Email, Social Media, Web, Chat
Inform
Map with Directions
Locations
Benefits
Display a map and a list of all your locations. Provide extra details like the phone, email, description, rating, price range and opening hours. All locations can be sorted by categories.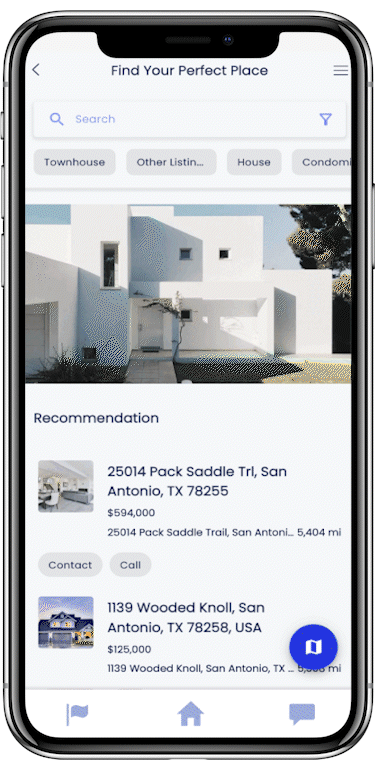 Features
Geo Sensitive
Allow Ratings
Hours of Operations
Contact and Chat
Advanced Search
Education Game
Benefits
The Educational game feature is an interactive game designed to help students learn while having fun. The student navigates challenging levels by answering questions designed to not only teach the student but to have them draw upon their knowledge quickly in the face a of pressure. Perfect for any type of educational app.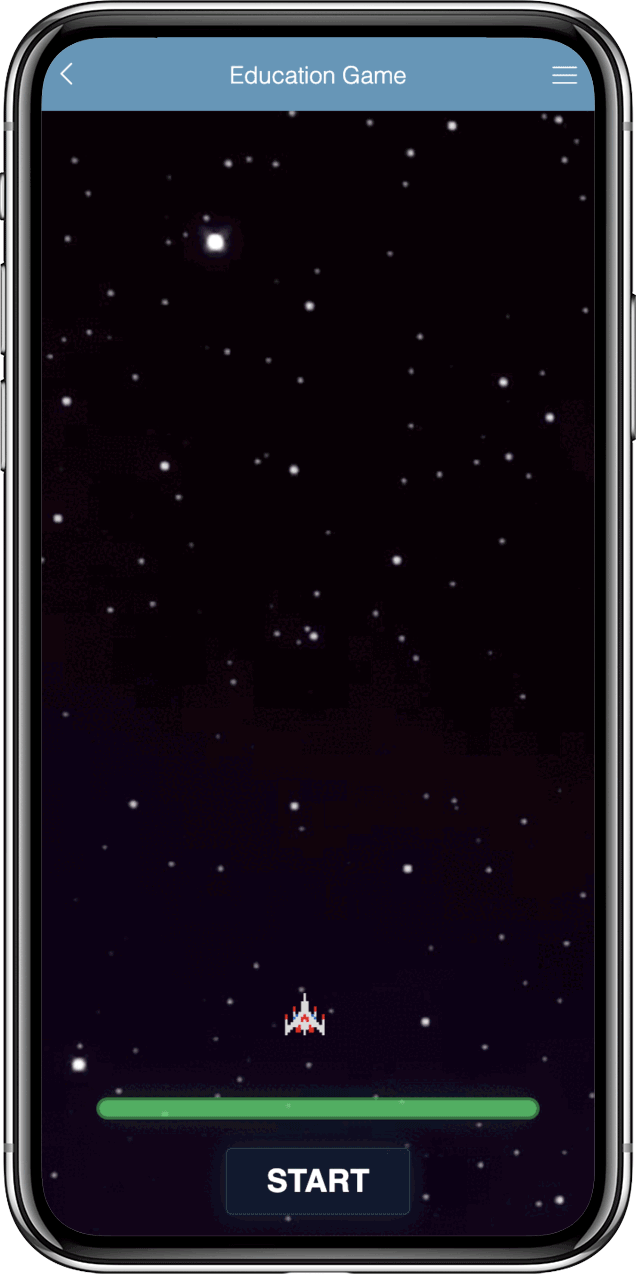 Features
Setup any Multichoice questions
Gamify Education
Create Competition
Make Learning Fun
Private Portal
Benefits
Use the Private Portal plugin to personalize the users experience by offering them content related to their interests. Different portals can be set for different user tags or specific users.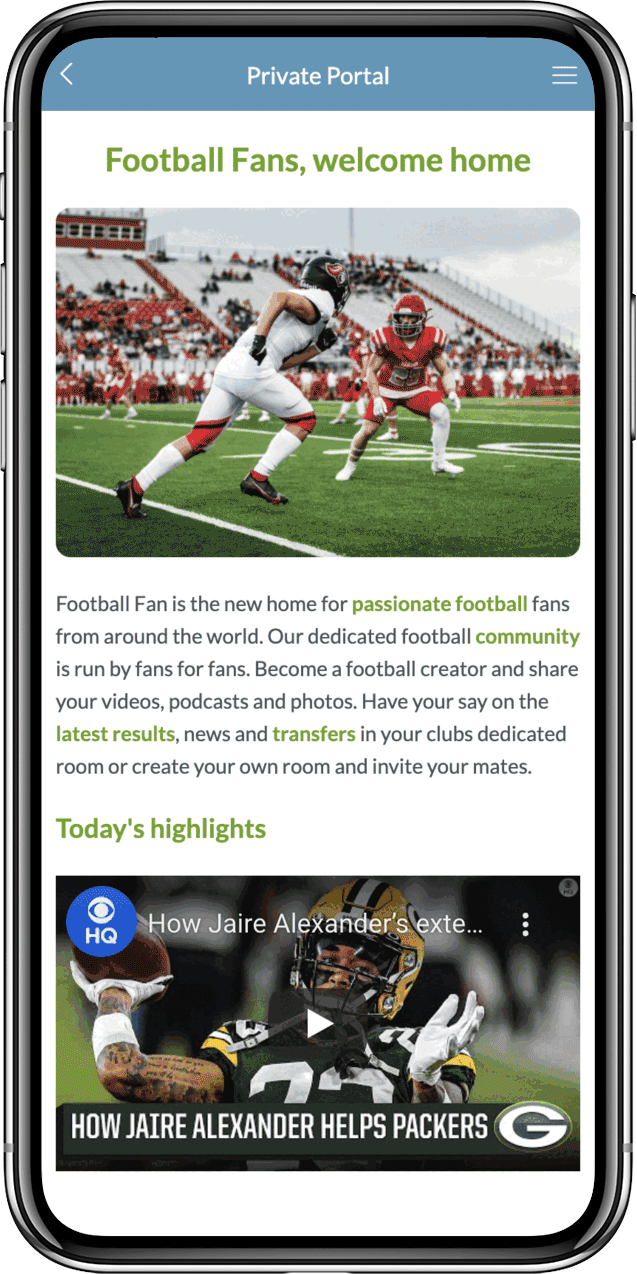 Features
Unique Experience per user
Group user experience
Rich content to hide/show areas of the app
Default view for all even not logged in
Polling
Benefits
The Polling plugin lets you to ask one multiple choice question. Participants can choose from among answers that you predefine and get a final polling result.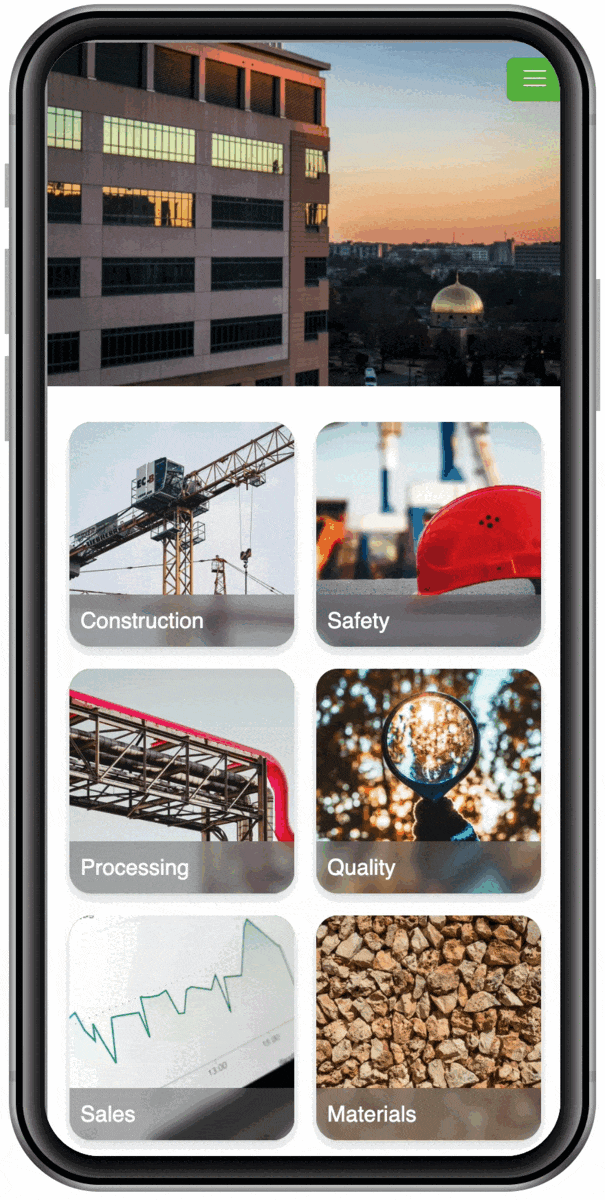 Features
Send PN's and poll on open
Show/Hide stats publicly
Gather user feedback quickly
Simple and easy to use
UpVote
Benefits
Eliminate the cost of trial and error with UpVote. Engage your customers, clients, readers, or students in voting on new products, services, or feature options before launch.. This plugin helps you evaluate initiatives at conception. The vote count among options to help with data-driven business decisions. Upvote also has a push notification feature that will keep you up-to-date on voting and commenting progress.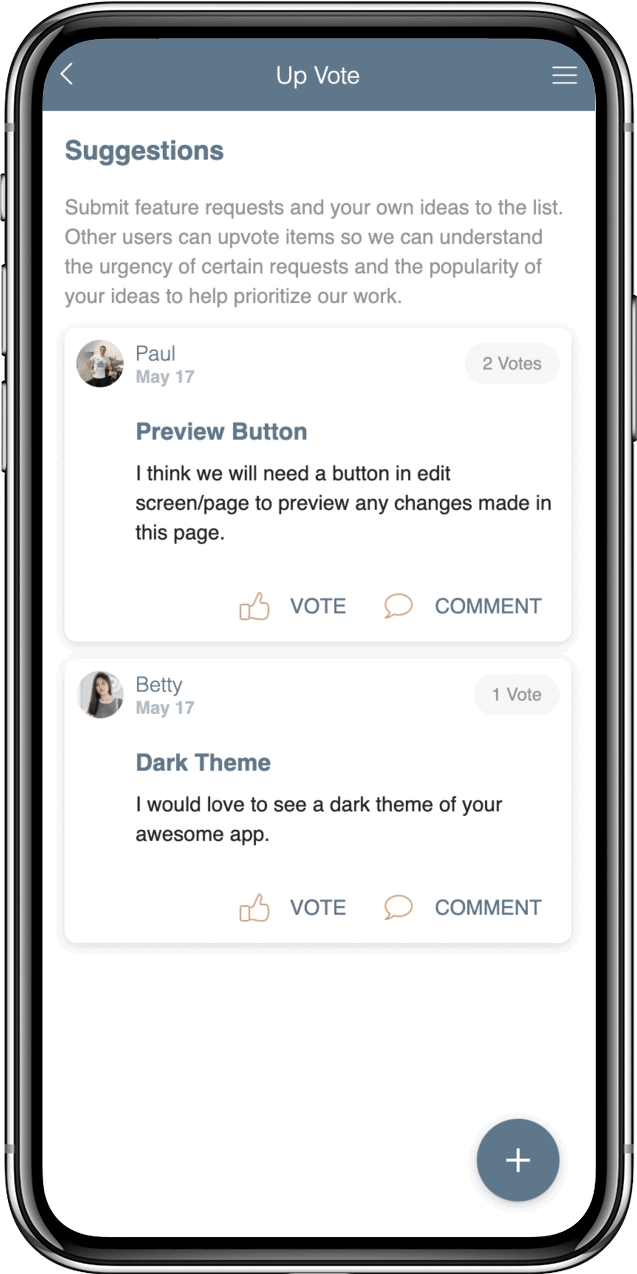 Features
User feedback
Prioritize organically
Have a conversation
Giver your users a voice
On The Go Push
Benefits
Send notifications to all of your app users. Simply by opening the app on your smartphone, type a message, and send it immediately or schedule the push notification for later.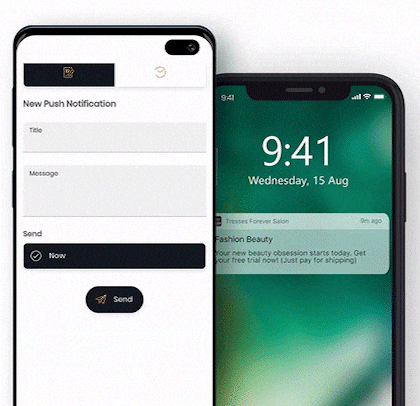 Features
Send PN's from the field
Schedule Notification
Grant access to PN without the CP
Quick and easy to use