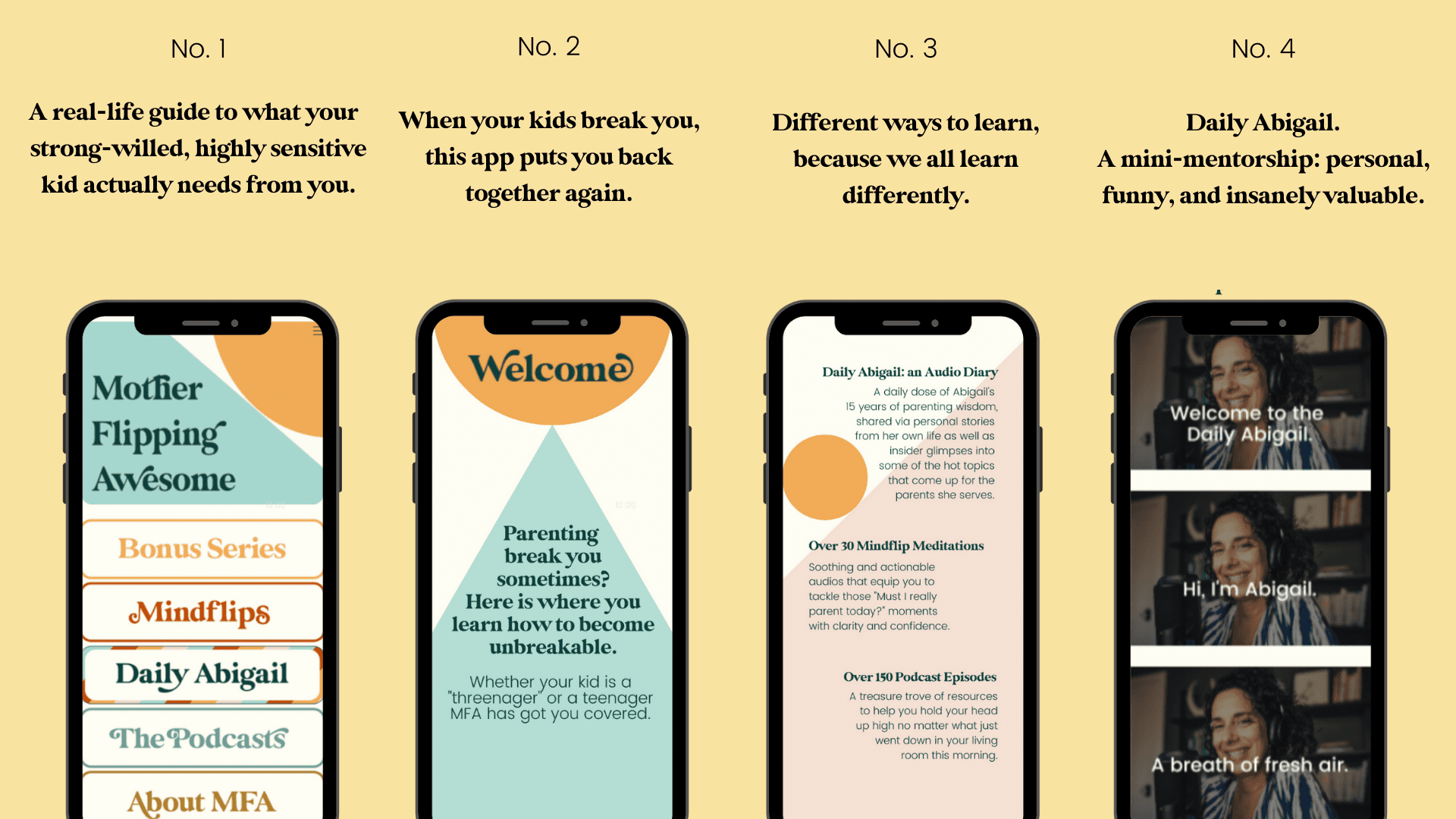 Creating a mobile app solved the company's two primary pain points. 
First, it gives parents quick access to helpful coaching resources on a daily basis—without a long-term mentorship commitment. The app also provides the community aspect of social media in a more intimate setting. 
"We're transitioning the app to be our own version of social media. It's a private social media channel that we use as our way to communicate in a private and safe space."
Mother Flipping Awesome is also using the app as a way to distribute a private podcast.
Building the App
Abigail's path to the launch didn't happen overnight. Before working with BuildFire, the app was initially built on another platform. But days before release, Abigail realized this wasn't the best option for Mother Flipping Awesome. "The week of the launch, we pulled the plug."
After months of sitting on an unfinished project, Abigail discovered BuildFire. She wanted to build the app on her own without having to hire someone for $100,000 to create it for her.
Once she started working with BuildFire, she immediately realized that this was the best solution for her app. "The other platform just didn't have the capabilities that BuildFire has."
Prior to BuildFire, Abigail didn't have the ability to monetize her app, which is something she definitely needed. Not only from a business perspective but from a transformation perspective as well. "If my people haven't committed to being a member of this community and they're not putting skin in the game, then they're less likely to show up, less likely to see a transformation in their own lives, and less likely to hold this work as sacred as it is."
BuildFire provided Mother Flipping Awesome the ability to monetize its mission with a mobile app.