Ignite The Gears Podcast: Climbing Up The Ranks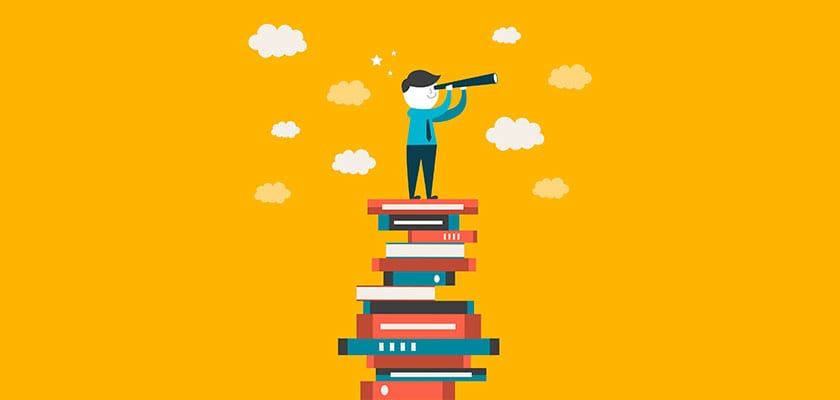 Don't forget to subscribe, rate and review our podcast on iTunes, click the link below.BuildFire iTunes Podcast
With us today, is Dominic Wells. The Co-founder and director of strategy for ownyourpage.com. He will be talking to us today about rankings and improving your company's search presence through Google
Organic vs Local Search Engine Optimization (SEO)
Organic seo, also known as regular seo, is done for global businesses or entities that only require an online presence such as an e-commerce business or a blog. These types of businesses have no need for a geographical location in their search terms.
Ranking for an online business is much more competitive. As an online business you will be competing globally for ten spots on Google's first page. This is especially difficult when you are competing for general industry terms such as "Tooth care" and "Best ways to whiten your teeth"
Local seo is used for businesses that have a physical location which customers visit such as a clinic or a restaurant. Local seo can also be used by tradesman such as electricians or plumbers to let people know they provide their services in the area.
Ranking for a local search term is also much easier. You will have less competition trying to rank for a local term such as "Dentist in Austin". With local seo you will only be competing against people in your city or your neighborhood which radically increases your chances of being in the top three searches in Google.
Set up your Google My Business
Creating a "google my business" account is the first step to getting your business to rank on google. This is essentially an online business listing which showcases your business on google's search results. After you create your profile, be sure to fill out all the contact information for your business such as the name, phone number, address as accurately as possible.
To verify your information, Google will send out a postcard with a code to your business address. Once you get this code you simply type it into your account. This lets Google knows your business is real and allows you to start advertising your business on Google.
Claim your business
Most of the big directories such as yellow pages will find businesses on their own and create a default listing based on whatever information they can find. The only issue with this system, is that your business will not be presented the way you want it to be. To avoid outdated information and to sustain consistency, you should claim your business with these directories.
Every directory has a different procedure for claiming your business but for the most part you just need to reach out. Let them know this is your business and that you would like to claim it. They will either allow you to easily update the information or they might need proof you own the business. Generally they will just call your business number to talk to you.
Citations
These are virtual mentions of your business found in listings and directories such as Yellowpages and yelp. Make sure your citations are all consistent and accurate as well. All your contact information has to be written exactly the same in every citation and directory.
Geo Tag Your Images
Use geoimgr to tag all your images with your business location. You simply drop a pin on the Google map and then it is tagged with those coordinates. You then download the image again, save it, and use it for your website, directories, and Google my business page
Geo tag all your pictures. Everything form your company logo, a picture of your office, or your product should be tagged with your coordinates. You simply
On-page Seo
This type of seo is done entirely from the content you have on your website. Google scans your content for key words so it knows exactly what type of company you are.
The best way to help Google categorize your company is by having key words and phrases that describe who you are, what you do, where you do business, and why you exist.
Having these questions answered on a paragraph in your home page gives both your readers and Google a clear snapshot of your business.
For example:
We are professional eye doctors (who you are ) serving the Austin Texas area (where you do business). We offer comprehensive eye examinations for adults and children in underserved communities (what you do). So that everyone may see a brighter day (why you do it).
Get Reviews
Reach out to all your beloved customers and ask them to review your business. These reviews will help build trust for your business and make your company more visible in google's search.
You are not allowed to bribe your customers into giving you reviews because all reviews must be genuine. The best way to guarantee great reviews is to treat your customers with respect through exceptional customer service.
What is google's local 3-pack?
The 3 pack is known as the first three local businesses that appear at the top of the search results. In this search result you will also find the top three businesses labeled as an "A, B, or C" on a Google map. As a local business, your goal is to become one of these three because they receive the most attention from searches and the most clicks to their website.
Should you start a blog?
If your company is based entirely online then a blog is the best way to gain more rankings. You are also able to utilize content based marketing to bring in more customers. When you post content through your blog, you are also telling Google that your business is still alive.
If you own a local business then building out a blog won't increase your rankings too much. This is because google doesn't expect you to be putting out too much content since your website is meant to be a storefront.
A blog for your local business can be used to bring value to your customers.Your superior knowledge can be the ultimate deciding factor for your customers. They will be more likely to trust your product if they can trust content.
Free DIY Ranking Course
We know you might still have a lot more questions on Google rankins and growing your online presence.. So our good friend Dominic Wells has created a free course to teach you everything you need to know! If you want to get in touch with Dominic, feel free to reach out to him here
Till next time…
We hope this podcast episode has given you valuable insight to scaling your business. As always, we are committed to your success and we believe in your mission.