25 Restaurant Marketing Ideas You'll Love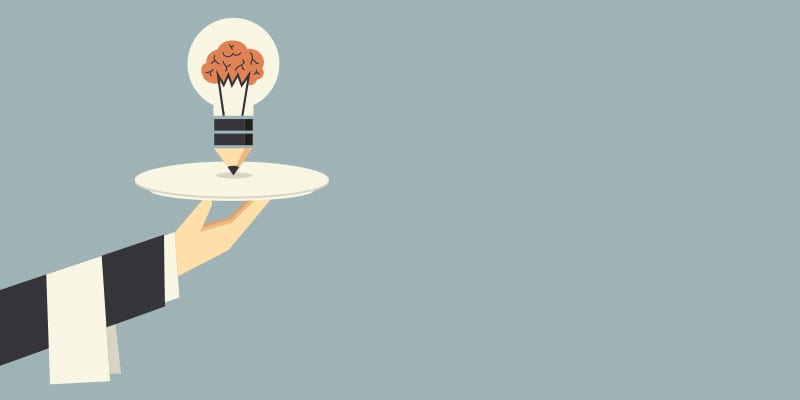 What specific steps are you taking to grow your Restaurant?
Tell me if this sounds familiar: you're confident that your restaurant is one of the best in your city or town. At some point, your customers have even praised you for making such a delicious meal.
You felt on top of the world.
But, you're still stuck. Not knowing what to do to get more customers. You reasoned that too many restaurants are spring up in your city. And competition will grow even stronger.
Here's the solution: You need to stand out in through effective marketing.
Whether you're just starting out or you've been running this awesome "spot" for few years, you can't do without marketing.
You may not attract angel investors, but at whatever level you operate right now, you can boost your sales – in the same manner Pinocchio's Italian Eatery increased their sales by 16.7%.
Focus on achieving consistent daily sales. Because that'll determine your weekly average, then monthly, and more.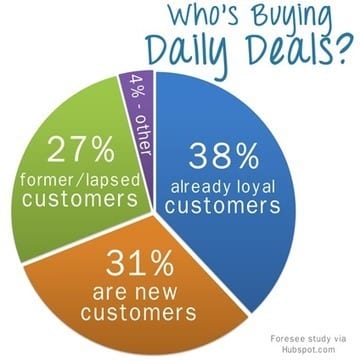 Having said that, here are the 25 simple and creative restaurant marketing ideas that will work for you:
1. Engage local food bloggers
You can't successfully promote your restaurant all by yourself. You need the help, audience, and expertise of other food bloggers.
These influential online entrepreneurs can promote your restaurant on social media networks and niche-specific discussion boards.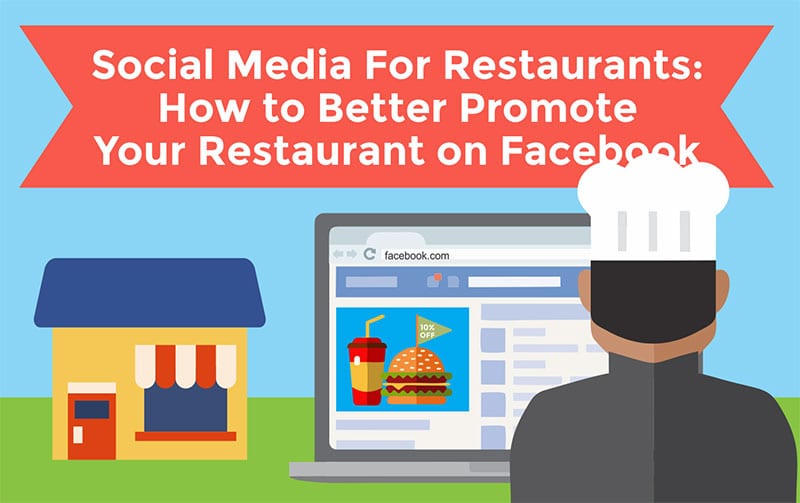 You may have heard stories about succeeding as a single body. It's not entirely true. The local food bloggers of this internet-driven age understand what you're trying to do, so they'll go all out to help you.
Business is about relationships and team building rather than going solo. The overall victory seen on the outside can be broken down to individual input of a larger crowd.
So how do you engage local food bloggers?
Well, you can invite them to share their cooking tips with your website audience. You may even host an event and invite a handful local food bloggers as keynote speakers.
Most of these local food bloggers have built up a strong following on Facebook, Twitter, and Instagram. They can help amplify your marketing efforts – and drive more customers to your restaurant.
2. Grow your email database
Are you building your email list?
You know what I'm talking about, don't you?
In case you're not aware, it's a fact that if you're not capturing your website visitor's personal information (e.g., email address, phone numbers, address), you're not truly in business.
Sooner or later, you're going to hit a deadend in your business.
As a restaurant owner/marketer, don't be left out of this. Email marketing is not only for digital marketers, local businesses can take advantage of it, too.
However, when you pay attention and study your market, you can actually add more email and phone subscribers to your list – from those who are interested in foods and restaurant.
Building targeted list will produce better results for your restaurant business. Here are proven means to get it done effectively:
i).    Collect phone: Often times, you would have people call-in to make reservations, ask questions about your menu, cuisines, services etc.
You may not be the one at the receiving end, but your restaurant staff or team member taking the calls should get the caller's mobile phone number, or/and email.
ii).   At the point of purchase: You can give a voucher or discount coupon to your customers who come to dine at your restaurant, on the condition they give their mobile phone/email.
Putting up a good creative show can equally help you add more targeted customers to your list. In this case, even timers to your restaurant will drop their mobile phone number/email, once they have derived a value from your event.
You can find out the opinion of the majority of your customers before moving on with your messaging.
With your targeted list, you can either use a bulk SMS or email autoresponder to send your customers special bonuses/freebies, especially during occasions of their birthdays, weddings, anniversaries, etc.
3. Build a tribe with your landing page
A tribe is simply a loyal group of customers who believe, trust, and will do anything to buy from you. Building a tribe takes time, and it's better done with a landing page.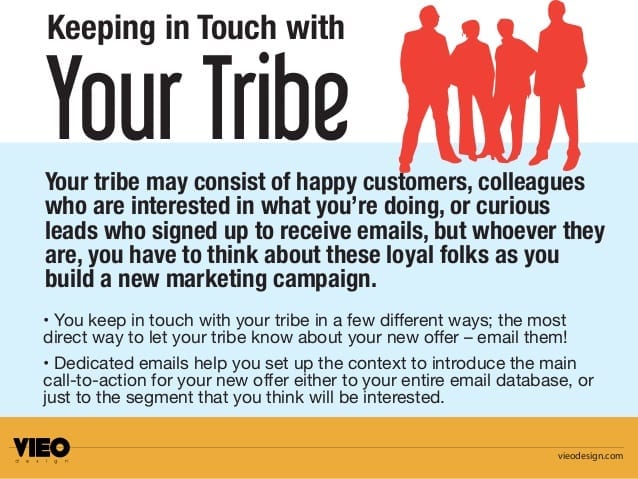 Restaurant owners are becoming aware of the need to build new landing page for their campaigns.
A landing page is your web page with a single purpose. When potential customers visit this page, it's a good opportunity to get their opinions, feedbacks, emails, phone numbers, etc.
Getting it done the right way is the only way to get the right results. So, here are a few suggestions:
i).   Let your landing page load within 2 seconds: The human attention span is 8 seconds. Consequently, you need to build landing pages that are insanely fast, on both desktop and mobile devices that your audience uses to access it.
ii).   Set the tone you desire on your landing page: Make it clear what the landing page is for. If you're giving early access to a new recipe or food club, then your page must be about nothing else.
4. Get active on social networks
Are you actively promoting your restaurant website and center on social media networks?
Michael Lukianoff, Fishbowl's chief analytics officer told CNBC in an interview that "social media gives smaller, independent, and regional [brands] a level playing ground to get their message/voice out."
In other words, you can't compete successfully with other restaurants without a strong presence on social media.
There are so many social media platforms, (e.g., Facebook, Twitter, Pinterest, LinkedIn, Google+), but you're not required to use all of them.
Through years of experience with restaurant businesses, I can boldly say that Facebook, Twitter, Instagram, and Pinterest and the best – you should focus on them.
On the flip side, you don't have to take my word for it. You need to find the social networks that suits your brand and stick to them.
This you can find out by clearly getting to know the kind of audience your brand serves, your industry, the social marketing technique that works best for you.
Above all, only share relevant information on these social channels. That's the only way to differentiate your restaurant from others.
Your relevance can be looked at, from the quality of the content you share on those channels.
Use the resources available to you, to create beautiful content you so desire, in the forms of mobile apps, and source for useful information online.
Sharing useful and relevant information is important, but you share it matters, too.
For example, take a look at what Grubhub is doing. Among other things, they make you want to eat the food – just by the way the presented it on their website.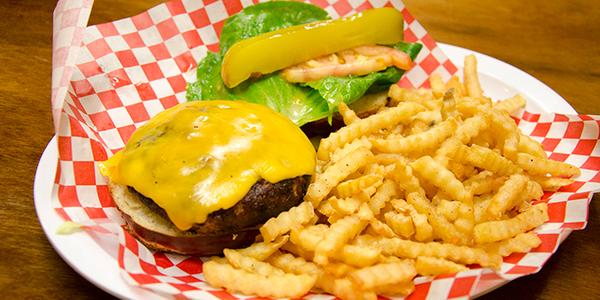 5.   Have a functional, and professional website
You need a functional website to stay above the fold.
For you to be seen as an authority by your industry, your website must be designed to be practical and useful and professional.
Gladly, a Phoenix-based restaurant increased customer conversion by 70% after they designed a simple, but good-looking website.
In fact, when Gladly added a Notification Bar for Restaurant Week, to further engage the customers, it generated additional 374 clicks.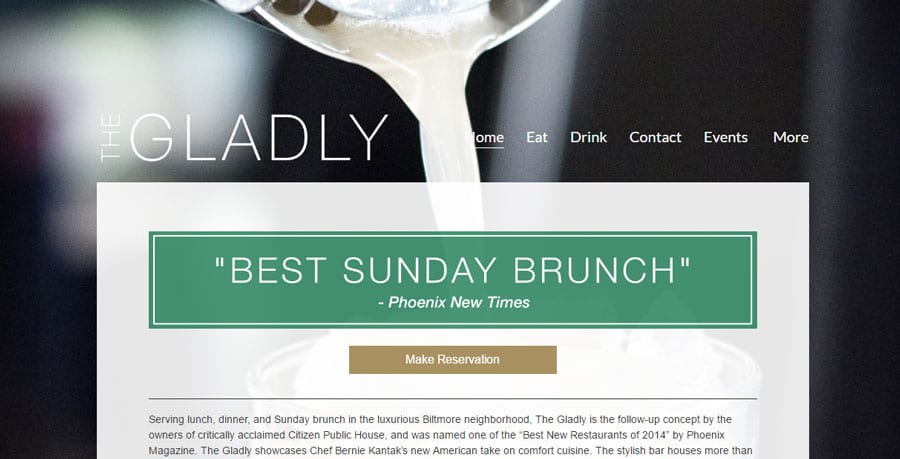 Your website doesn't have to be sophisticated before it can attract local customers to your restaurant.
In marketing, being "relevant and clear" is alway better than trying to be clever and miss the essence.
On of the best ways to keep your restaurant website relevant and your value proposition clear is by producing helpful content.
To avoid messing around with html, CSS or PHP codes associated with dynamic websites, it's advisable to start a WordPress blog on your restaurant website.
Let's look at it briefly…
6.    Start blogging about food
Blogging is a powerful sales driver. When you start blogging, you generate leads. And leads become customers when you nurture them.
In fact, blogging frequently can increase your leads generation by 89%.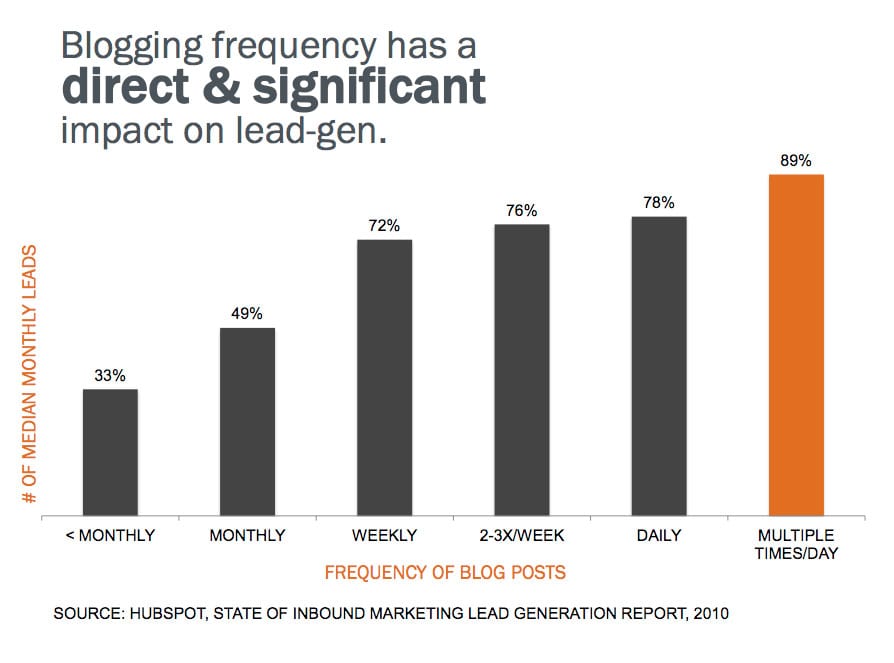 If you want your food related content to be read, shared, and aid customers in making purchase decisions, you need to study your market – and understand the restaurant trends.
Making the decision to blog consistently isn't easy. Here are few tips to supercharge your food blog:
a).   Be original: Your audience will love you if your blog posts, articles, videos, and other multimedia content are unique.
b).   User friendly design: Your blog design should make visitors want to stay. There shouldn't be any difficulty with navigating on your blog.
Additionally, people should find it easy to comment, follow you on social networks directly from your restaurant blog, and share your content.
c).   Go beyond publishing: It's no longer enough to just write article and expect people to read it. When you publish your helpful content, promote it actively on social media networks.
d).   Keep your blog open: Yes, don't do it all by yourself. Get other food bloggers to write content for your blog – and share their expertise with your audience.
7.    Engage in local SEO practice
Local SEO (search engine optimization) is basically the process of optimizing your local business (restaurant) website and blog posts rank highly in Google for keywords that your audience inputs into Google search.

In local search optimization, you want Google to rank your web pages primarily for keywords that have your city, town, or state. E.g., where to eat in Boston, top restaurants in Los Angeles.
You can make use of this checklist from Smallbiztrends. The simple step by step approach involves the following:
i).   Keyword research: Find the keywords that your audience is inputting into Google search. You can use the Google Keywords Planner or Keywordtool.io.
You may also ask your customers, friends, and family members what they usually type into Google search whenever they're looking for a particular restaurant or meal plan.
Since you operate a real business, you also need to check your title tags, meta descriptions, and Name, address, and phone number (NAP) information.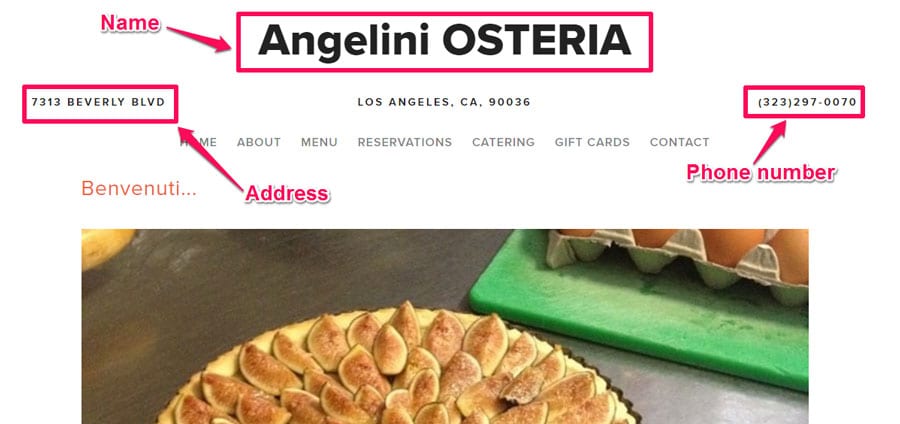 As shown by the image below. The first ring of purple, is the title tag, and the second which is in black, the meta description.
ii).   Optimize your website images: The way search engines see images is quite different from the way we do. In order to get your site images search friendly, you need to pay attention to your file name, title text, alt-text, and size.
You can use JPEGmini to optimize your images and convert into JPEG extenstion.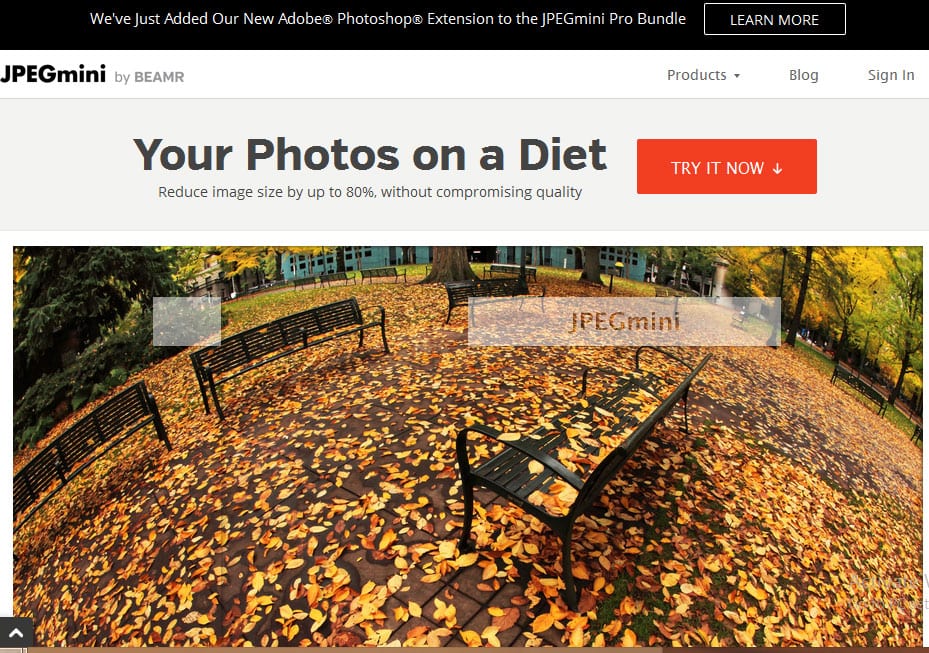 iii).   Claim your restaurant in Google Places: It's free. All you've to do is sign up at Google My Business.
iv).   Improve your page authority: Before Google can confidently rank your content pages in their top results, you need to build links to those pages where you've published helpful content.
8.    Integrate loyalty programs into foodie apps
Foodie apps are used on mobile phones. Examples are Tender, Off The Menu, Kitchenbowl, etc.
Considering the increased use of mobile devices, mobile phone users can now make some food decisions on the go now. Isn't it awesome?
Sadly, if mobile users can't access your restaurant or order a meal online, you can't really get along with the competition.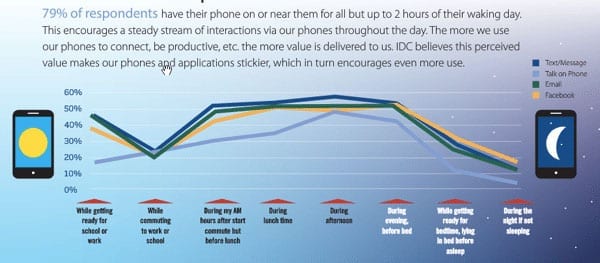 However, for these foodie apps to truly bring your restaurant success, you need to incorporate loyalty programs.
Loyalty programs are special programs that restaurants and businesses use to build deeper connection with their customers.
You need an understanding of your customers, and what motivates them to visit a particular restaurant over another.
Use foodie apps to collect user behavior data from your potential restaurant customers. It's expected that at the click of a button, your new and existing customers should be able to get the latest information about your restaurant, meal plans, recipes, and other benefits.
Using mobile apps to further engage your customers is a powerful marketing idea that's proven to work. As an example, Jaspare's Pizza generated over $117,000 with their restaurant app.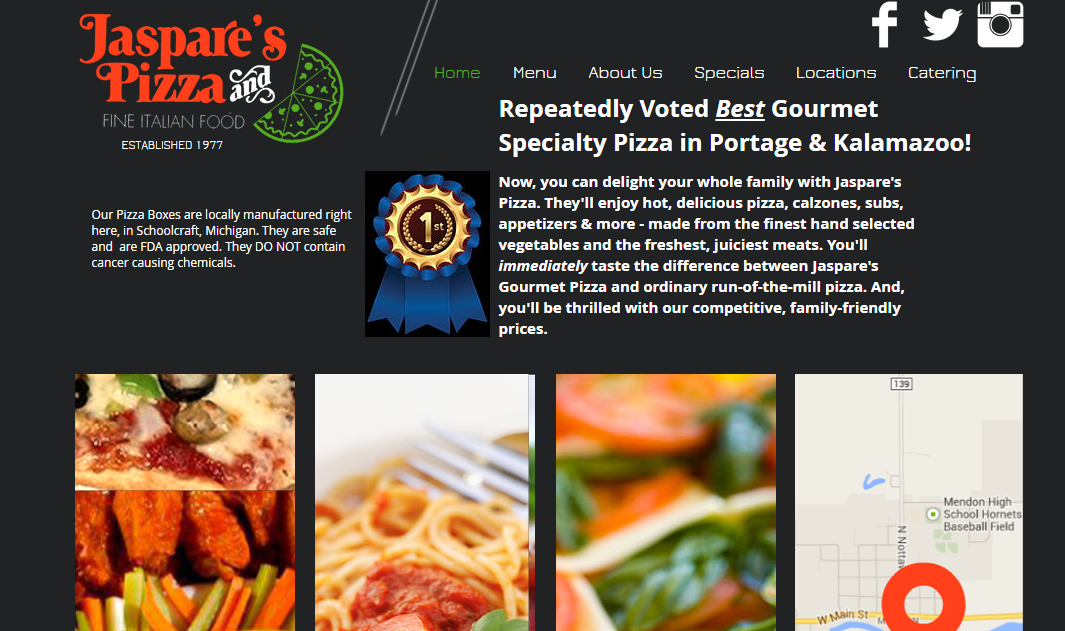 9.    Make an irresistible ''special'' offer to social fans
It's high time you get creative with your offers.
Don't just make "offers" that your competitors can flip over.
Make it special.
Special offer can be a discount , a coupon, or just sending food over to your customers who may have participated in your contest either on facebook, or other social media channels.
Here's an example of a special offer from 56 North Bar & Restaurant.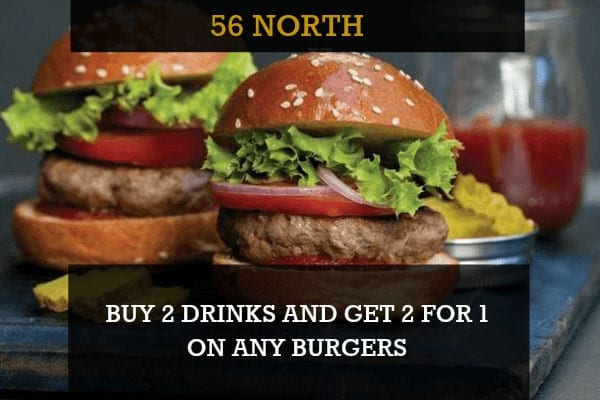 Not only is it going to make more people/customers order from your restaurant, it'd also create a buzz that would make your audience wait for your next announced contest.
10.   Collect and sort customer behavior data
Putting customer behavior data and sorting them is essential if you must increase daily orders. It helps you make better decisions – and ensures that your restaurant offers aligns with customer's expectations.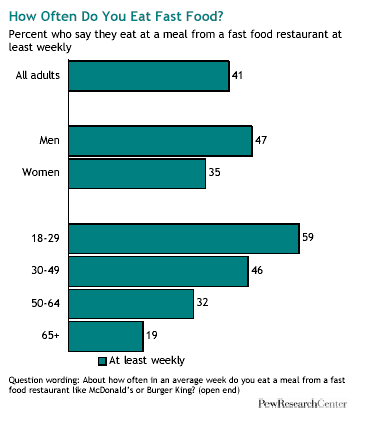 What specific information should you focus on?
a).   Personal info: This includes the customer's full name, sex, age, location, and earnings. Of course, you can collect this information by studying a customer's order history.
b).   Personal disposition: This involves their attitude/behavior while they were using your restaurant's product/service, as well as when they visit your restaurant.
It also involves the reason they would choose yours over another, what they hope to get from using your restaurant, etc.
When you're armed with these vital data about your customers, you'll most assuredly serve them well.
11. Gamify customer experience with mobile
Gamification is a popular marketing approach that works, especially for restaurant businesses.
Gamification is the concept of using game design elements in non-game applications, to make them more fun and engaging.
For one, there is an increase in gaming in the US and other parts of the world.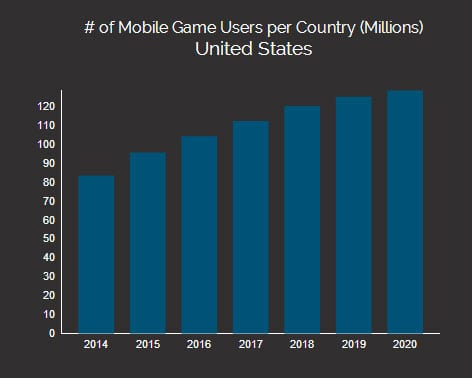 The high demand by customers for quality service has made running a restaurant a daunting task. Because, there are hundreds of new restaurants springing up around your locality, as I write this.
Since the introduction of mobile app which makes it easy to access a product or service from anywhere at any given time. It has become difficult for marketers to increase sales, by solely depending on offline marketing strategies.
Mobile searcher are the most targeted group of customers you can ever get. According to KISSMetrics, 78% searches for local business search made on a mobile device resulted in a purchase.
In order to increase and retain your customers, you need to optimize your marketing tactics – using gamification tactic.
And considering that almost 155 million Americans are regularly playing game, if you can approach these people in this gaming language that they understand, you'll definitely acquire more customers to your restaurant website.
Adding a little fun to your restaurant business; through mobile apps, or online reservations will dazzle your audience and help you achieve your goal.
To get started, create simple games that will be launched on mobile apps. You can use Buildfire app builder, which comes with a lot of templates related to food, healthy living, fitness, and so on.
Remember that when people use this game, they are more likely to order from the restaurant.
With the use of innovative ideas, your game should definitely stand out from the rest.
Be creative. Add more features to make the game more fun for your users. For example:
 Providing a quick and easy ordering feature for gamers to place an order within the game interface.
 Pricing calculator to make it easy for them to check the price of what they want, and make a choice based on their budget.
 Added benefits for high scorers in the game, should be awarded with free meal from your restaurant. It'll encourage more people to play the game regularly, not only for fun, but also for what they stand to win if they attain a certain score.
 Request modification to help your customers adjust their order.
12. Use Facebook retargeting ads regularly
Most people will not order from your restaurant at first visit.
It's estimated that only about 5-8% of your website visitors will convert on your page. Question is, "how do you recover 95% of leads who ignored your offer the first time?"
That's where retargeting (also known as remarketing) comes into play.
Unlike popup ads, people actually like retargeted ads.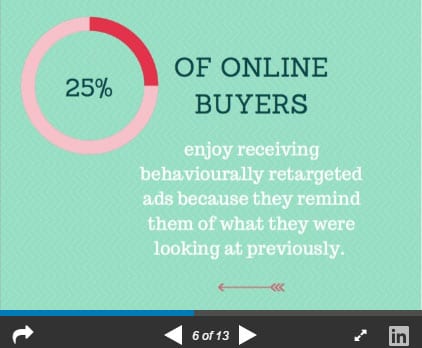 Retargeting can be executed on several platforms, but Facebook seems to the best for most marketers.
I've personally better conversion rate for retargeted ads using Facebook than Google AdWords.
Facebook retargeting is a powerful marketing technique that you can use to serve ads to people who visited your restaurant website initially and left without placing order, or participating in your contest.
This is how it works: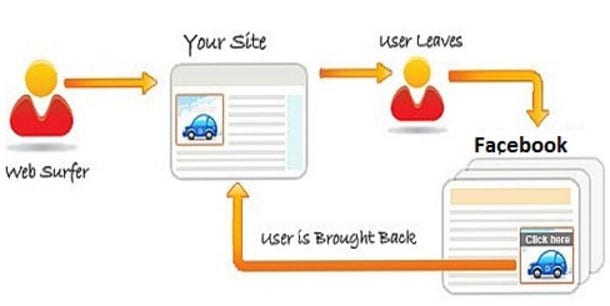 Retargeting ads effectively can help you build your customer base, and increase revenue.
For example, Nissan, a Japanese car manufacturer sold over 160 cars through leads generated from facebook ads.
Postano, a company that works with brands on social media strategy, through retargeting, saw a 278% conversion rate lift in 60 days.
When a potential customer visits your restaurant website or landing page, a cookie is added to the visitor's browser.
That way, when you retarget ads, such as will be triggered by the user, the moment they visit any of the publisher networks through their browner.
As often as these people see your ads, they urge to place order will grow. This is why you see TV commercials for a particular product.
Retargeting basically drives potential leads back to your website, by targeting the users who have previously visited your website.
13. Leverage Yelp reviews to inspire customers
In the world of marketing, word of mouth has been confirmed to have a great positive impact in lead conversion. Customers are more confident when they read reviews on a product.
Data from the Search Engine Land 2013 Report, "85% of consumers say the read online reviews for local businesses, up from 76% last year."

One of the reasons why Amazon grew to become one of the largest online store, is the priority they place on customer reviews. They even append customer reviews to specific products to persuade new customers.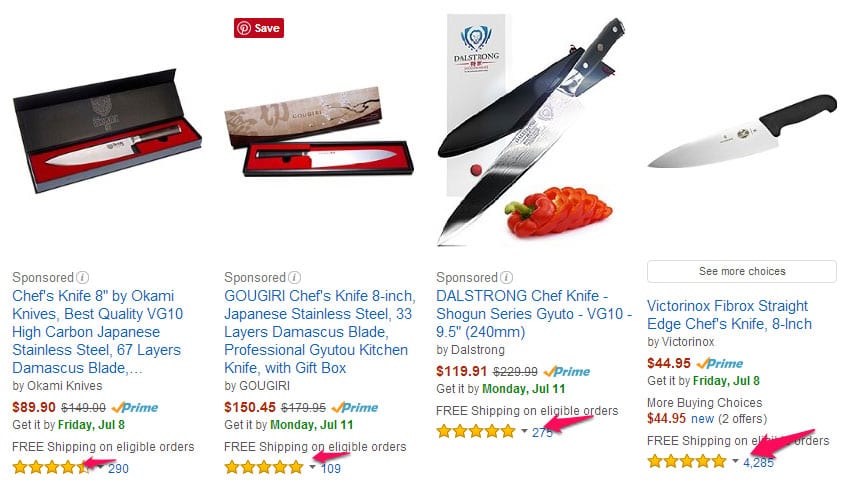 You can actually use this to your own benefit, too.
Yelp is the best way to find local businesses. Rankings are based on positive reviews from each local business.
If you want your local business to be accessible on Yelp, you need to become active on social media networks where your Fans and Twitter followers can amplify your reach by leaving positive reviews about your customer service, recipes, snacks, and restaurant.
14. Connect and build relationship with local food bloggers
The high inflow of professional chefs have made the restaurant business more competitive than ever, coupled with high customers demand for better service.
If you want to get more sales in this business model, start building relationship with local food bloggers. In case you don't know, the top rated organizational goal of B2B content marketing is brand awareness.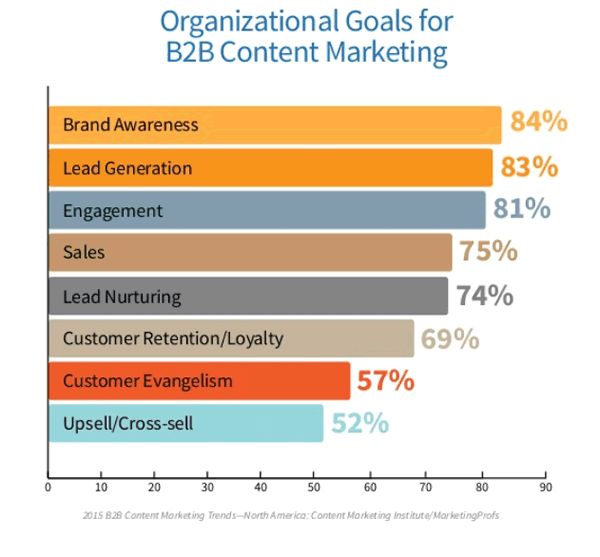 You can build a strong brand by connecting and building relationship with other bloggers in your industry.
According to a post by Sethlui, you can get instant exposure just by engaging the two most famous food bloggers in Singapore, Ladyironchef or Ieatishootipost. With them you can get  up to 300,000 visitors a month to your restaurant website.
Are you concerned about reaching out to a large number of people? Blogging is a great way to do that and probably gain customers. The chart below shows the impact of blogging on customer acquisition.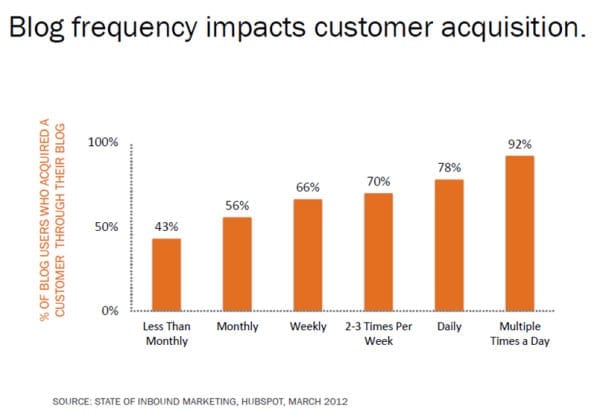 Local food bloggers can contribute to the success or downfall of your local business. To be on the winning side, connect with them.
15. Setup your Google+ account
If you're already active on Facebook, Twitter, LinkedIn, and Instagram, what about Google's own Google+?
Google+ is a social network like no other.
Although, having a Google+ account doesn't mean that your local business website will rank in the #1 position.
But when you grow your connection and add more people to your circles, this can bring more people to your restaurant – whether online or offline. With over 25 million users – you benefit from Google+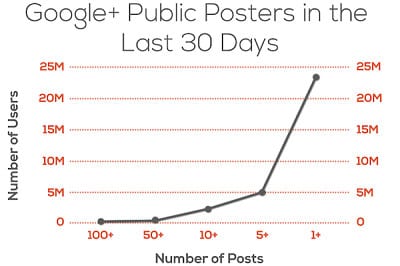 How Google+ can boost your restaurant business:
 You can reach out to large number of customers on the platform, or circle when offering promotions.
 Since you can select group or circles you wish to send message to, Google+ makes it easier for you to specify people who will receive your message.
 You can easily promote your brand to more than 20 million active Google+ users. You can edit them about your dishes, recipes, and huge benefits of eating at your restaurant or ordering from your website.
With the use of video conference feature , it's more easier for you to relate with your customers on Google+.
 Above all, it helps to improve your search engine ranking on Google. Since Google+ is a product of Google. It'll tend to rank you higher than brands that are only on facebook, in order to encourage more people to use their platform.
16. Use geo-targeted keywords in your ads
Do you know that using geo-targeted keywords in your ads can help you acquire the right customers? Geo-targeting is important every local business, not just restaurants.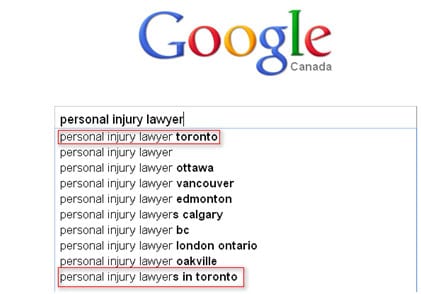 Why waste waste money on Google AdWords, when you can make more money through effective targeting.
For instance if your restaurant is located in US, there is no need targeting Canadians. Trust me, this is where most restaurant marketers miss it.
Facebook encourages geo-targeting as well  – where you're given the chance to select country or state to aim your ad. Take a look: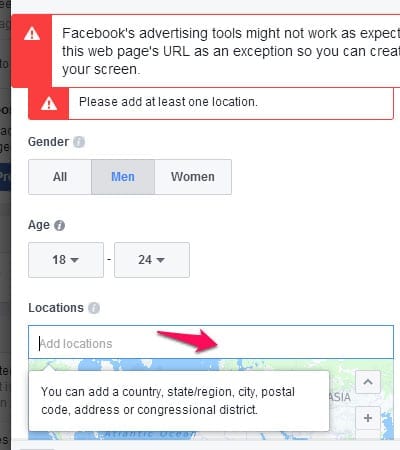 Using geo-targeted keywords, you get to focus more on people that are likely to come to your restaurant.
In a nutshell, if your restaurant is located in Los Angeles, then you need to aim your ads to local consumers in that location, since you're closer to them.
17. Send out promotional email newsletters
"Email newsletter is the best way to maintain customer relationship on the internet."
Jakob Nielsen
As a restaurant owner/marketer, you've got to understand that sending email newsletter, can help you reach a targeted audience. According to Adobe, if you invest $1 in email marketing, you can derive up to $40 ROI.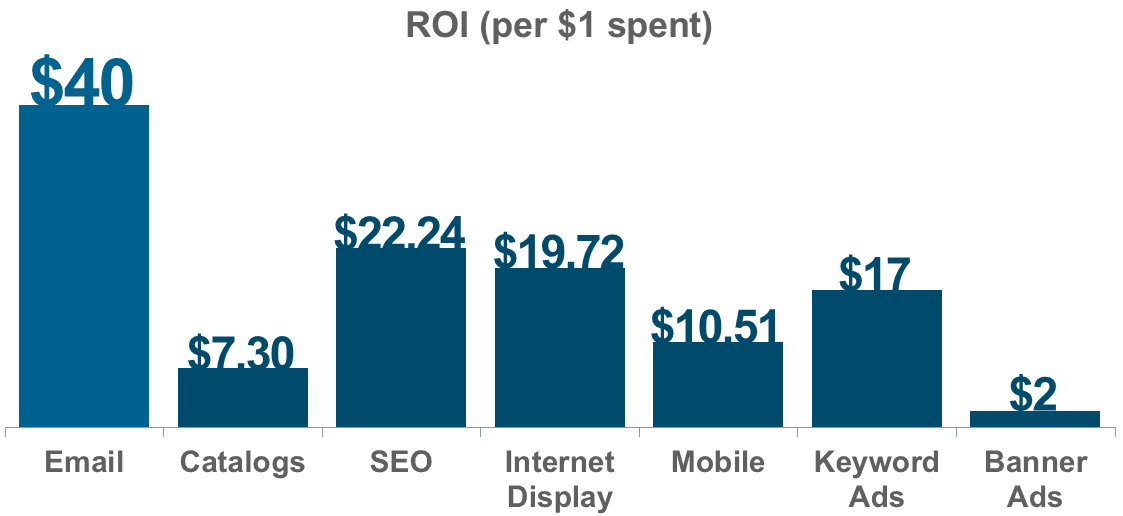 For your newsletter to be effective, and convert subscribers into customers, you need to send relevant offers coupled with educational content.
Recent study shows that 70% of emails are opened in search of a deal or discount.
Focusing on sales promotion alone will discourage email recipients. Better yet, offer a discount or deal that recipients can't resist.
18. Use dedicated solo ads to run a campaign
What are solo ads?
I thought you should know this by now. Anyways, solo advertising is the processes of sending educational and promotional emails to a third-party email subscribers.
When you're doing solo advertising, your leveraging other restaurant's email or phone list.
If you want to achieve better results, don't try to sell your products to strangers. Because, obviously, your first email to subscribers who don't know you will sound strange.
Use that opportunity to offer something for free.
Ideally, use solo ads to build up your own list. When you're marketing your restaurant online, you can't get ahead with a targeted list of hungry customers.
To get started, look for food bloggers, online restaurant marketers, and fitness experts with loyal subscriber list. Then, strike a deal with them, and use their list to grow your restaurant.
19. Offer a deal in the local paper
Why not take advantage of local newspapers to bring in new customers to your restaurant?
Offering a deal in the local paper can equally improve your reputation, and up your brand. If you're just starting out, creating massive brand awareness is critical to your success.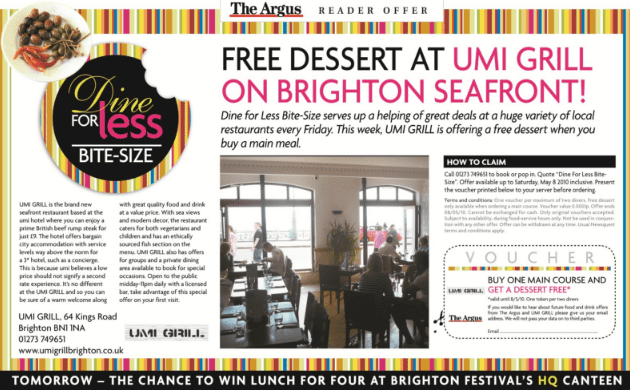 Since the cost of advertising on local newspaper is not that expensive, you can use it to offer discounts and deals. Just like free things, people see it as an opportunity to spend less and save more.
Overall, you'll see increased orders when you offer discounts on your dishes. More so, people hate to lose. Consequently, they'll take action on your offers.
20. Focus on promoting your Restaurant's brand
The most important thing about your restaurant business is your brand.
Don't be too engrossed on the profit. Work hard and smart to get your brand name on every of your customer's mind and lip.
And there are so many ways to build a brand in your locality. Let's briefly consider a few of them:
i).   Sponsor a local sports team: Taking the bold step to sponsor a local sports team can help your brand in a tremendous way.
You could provide them with new branded jerseys. Since they have lots of viewers both live and on TV., you'll enhance your brand identity – and impact your community.
iii).  Donating food in a community events: Volunteer to feed people during special events organized in the community. It gives people the opportunity to know your restaurant and feel obliged to visit often.
iv).   Donating money at community fund raising events: Either donating anonymously or publicly, the community will appreciate your effort.
And definitely want to patronize you, since they know you'll contribute to their fund raising in the nearest future.
21. Build relationship with delivery service
If you wish to take online orders from around the world, you need to start building a relationship with delivery services like UPS, DHL, and the like.
These delivery services can help you get your products to customers around the world. Distance is no longer a barrier. If you want to focus on delivery within your locality or environs, you can use the services of Bitesquad.com.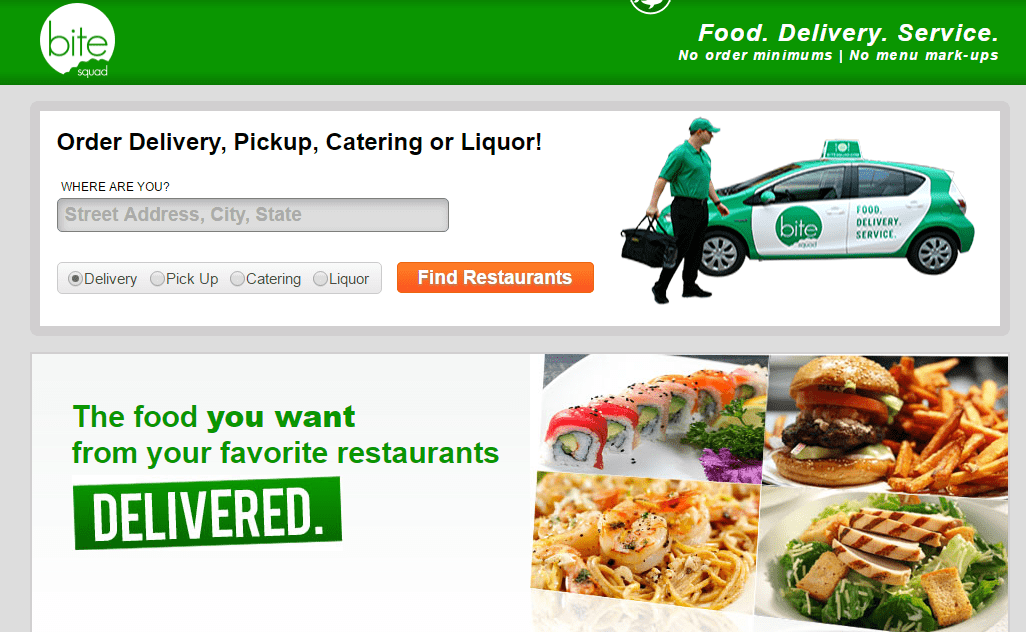 Often times, customers are too busy to come over to your restaurant, or maybe a celebrity who wouldn't want to be spotted at your restaurant.
But if you can deliver delicious meals where they are, they'll quite appreciate it and order more.
22. Use guest blogging to create more attention
Guest blogging is another way to grow your business online. As a restaurant owner, you are probably equipped with lots of experiences.
GrooveHq, a customer service company used guest blogging to grow from $0 to $100,000 in monthly revenue.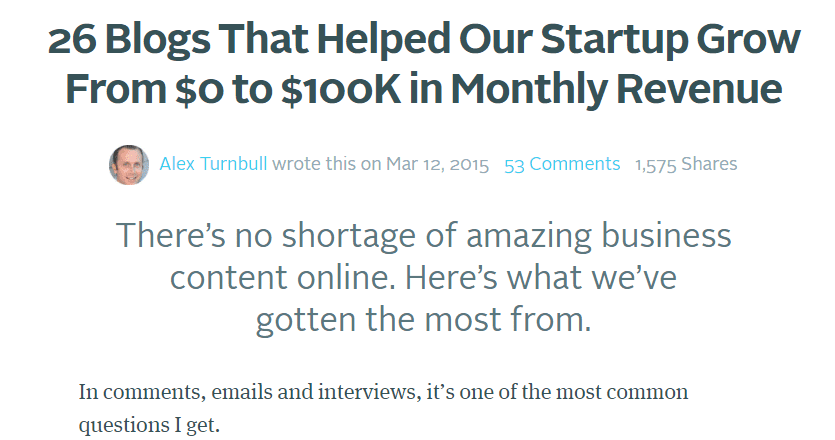 Use your experience and knowledge as a restaurant and food professional to build your business. Picking topics that you can write like:
How To Successfully Get More Customers To Your Restaurant
How You Can start a Small Restaurant Business and Succeed.
7 Ways To Get Repeat Orders From Your Customers Easily
Contributing useful articles to other blogs that have lots of visitors is the quickest way to build your own audience, and redirect customers to your restaurant.
23. Offer coupons and discounts
Are you offering coupons and discounts?
If you're not taking advantage of it, you'll struggle to get more customers to your restaurant website or eatery.
For one, coupons are powerful engagement drivers. Socially Stacked stated that 42% of customers prefer a coupon code when ordering a product. But that's not all. Take a look at this infographic: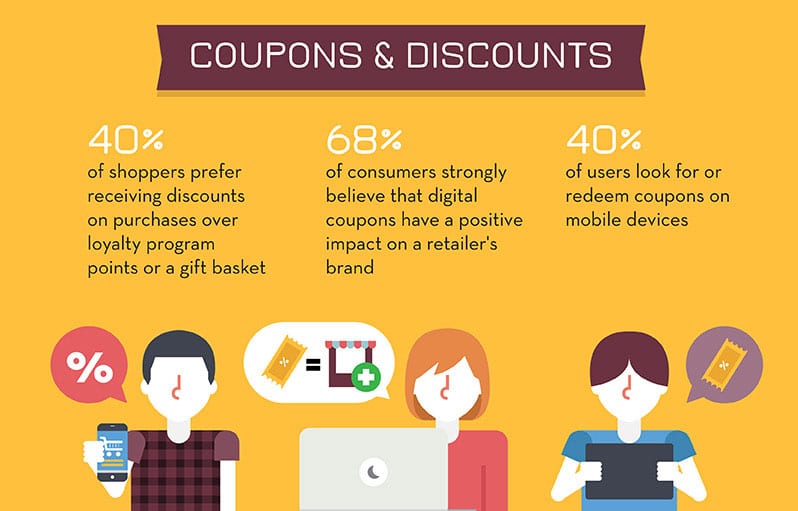 Make no mistakes about it, customers will always look for free gifts, or coupon codes. In this competitive marketing era, you need to provide more than "good" service to your customers.
Treat them with honor. Appreciate them. And always look out for ways to build interest in them – concerning your product.
24. Start a food truck: take your business out there
Instead of waiting for your  customers to come, go all out for them.
After all, they deserve all the best treatment and appreciation from you. Just like offering a coupon code gets them excited, a food truck will equally build in them the desire to purchase from you.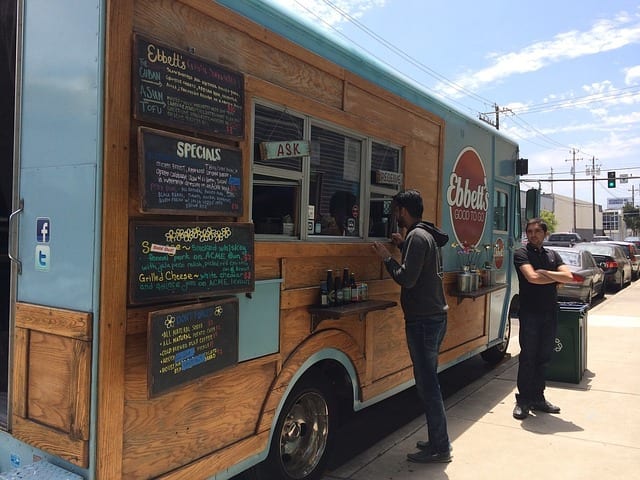 With a food truck, your restaurant is mobile and versatile. Maybe you're in a location with a fierce competition. This is the only way to move beyond restrictions.
Here's the harsh truth: Majority of the customers you will sell food to may never come to your restaurant.
But with a food truck, you can reach them. This will also advertise your restaurant and strengthen your brand to the customers.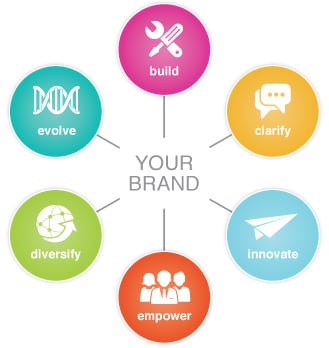 Most important, the relationship could be very strong someday, such that if you didn't go looking for them, they will come looking for you. Isn't that awesome?
Don't sit back in your restaurant, blaming the economy. Stand up and reach out. They are waiting out there.
25. Use online reservation Restaurant tool
Online reservation restaurant tool is a software that allows you to manage your orders. It's not easy managing a restaurant, but with this tool, it's fun.
Statistics found that more than 16,000 restaurants are using online reservation tool to take orders from their customers, especially in the US.
With this tool, a guest can book a place to eat. The tool also manages traffic, rewards customers, create brand awareness of the restaurant and motivates people to write reviews.
It gives you ample time to attend to other things while business goes on.
It may interest you to know that 73% of restaurants have seen the need of this tool, and want to upgrade their operation this year. You've to see the need to use this software. It will save a lot of stress.
This online reservation tool carries all the necessary information needed by customers to make informed buying decisions. All in all, it can boost your restaurant's revenue.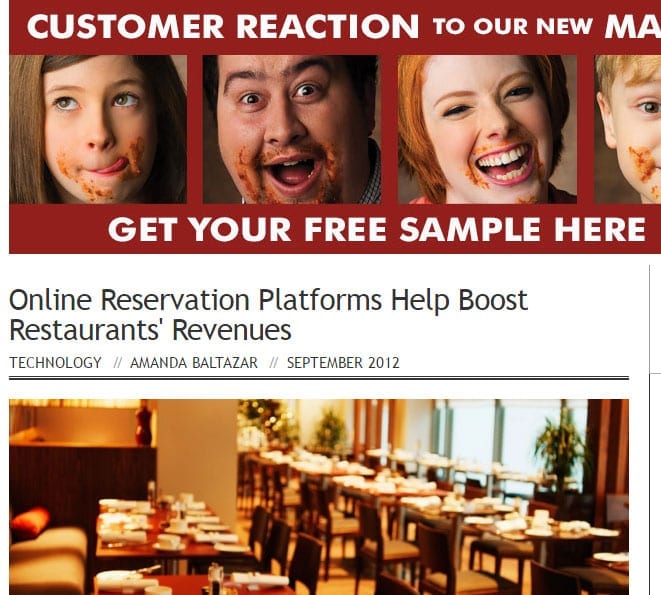 When you make life easy and simple for customers, they'll buy more.
For example, the ease of staying in the office or home and ordering a favorite meal, and receiving it within 10 minutes could help you win lifelong customers to your brand. With this tool, you will always be busy delivering orders from your online opentable.
Conclusion
Your restaurant is calling out for you.
With these 25 marketing ideas, nothing can stop you from dominating your market. One important thing you have to do is build a marketing funnel for your restaurant website and landing page.
This funnel will give you the opportunity to cater to every customer as soon as they visit your website – regardless of the stage they're in the customer buying cycle.
From the early stage of awareness, down to the bottom of the funnel where they eventually orders from your restaurant or visits in person, you need to understand, educate, and inspire them with useful content.
Which of these restaurant marketing ideas have you executed? Share your opinion.