How to Create a Design Concept For Your App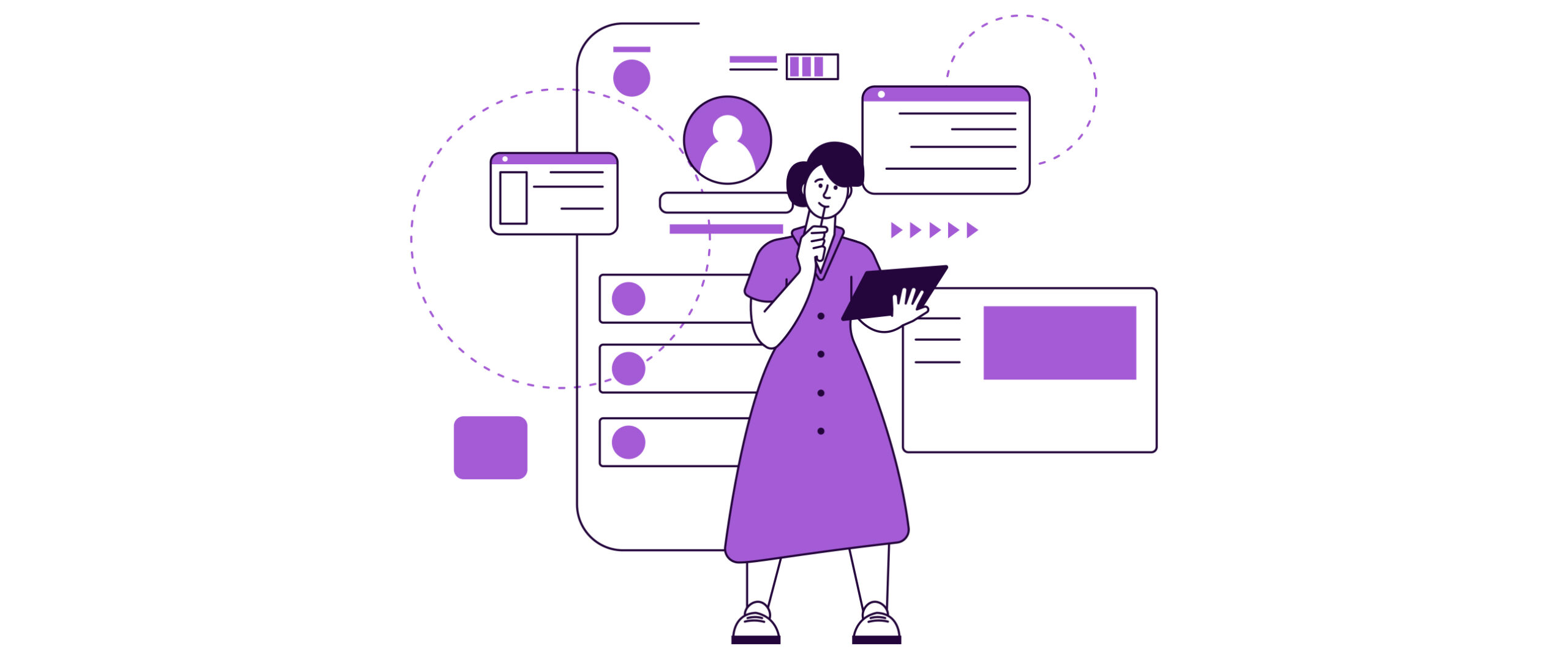 An effective design concept is the foundation of a mobile app and its goals. Creating a design concept requires a firm grasp of the problems your app aims to solve, your target audience, and the ideal aesthetics of the final project.
Starting the mobile app design process with a clear design concept is crucial for success.
As a designer, entrepreneur, or business user with an app idea, our minds automatically create a concept when we're brainstorming an idea. But creating a conceptual design helps ensure everyone's goals are aligned and puts you on the path to creating a good UX/UI design for your app.
This in-depth guide explains everything you need to know about design concepts and why they're so important. We'll also walk you through the step-by-step process of creating a design concept and cover the key principles of concept design.
What is a Design Concept?
A design concept is a general idea and perception of a product that drives its development explained through sketches, images, written statements, and other visuals.
Conceptual designs help developers, designers, and stakeholders stay on track during the design stages and creative process—ultimately ensuring that the final product delivers value to its target audience when it's brought to market.
The best design concepts showcase the core objectives of a product with precision. It requires a clear understanding of the target users, problems that need solving, preferred aesthetic styles, and visions of all stakeholders.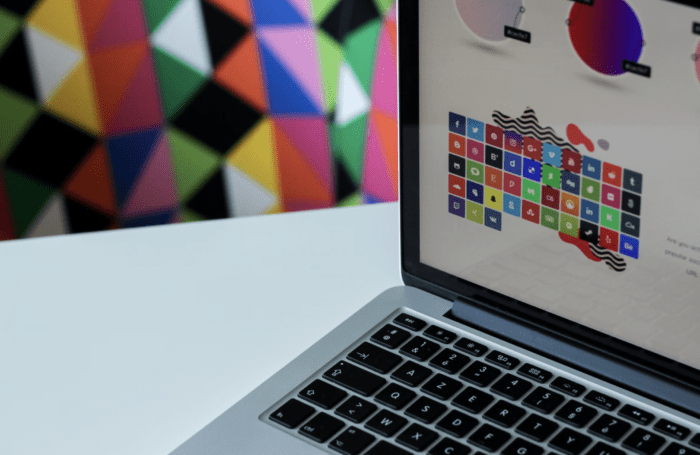 Why You Need a Solid Design Concept For Your Mobile App
Conceptual design is vitally important during the early stages of a mobile app development project. It provides the foundation to visually shape an idea and concept.
Investing in a design concept reduces the chances of running into problems, confusion, or setbacks down the road. Everyone on the team will have a clear understanding of the concept, which makes it less likely that they'll take the project in the wrong direction.
Starting a project without a clear purpose is dangerous, especially when you're putting real money into the product. Re-designs and big changes once development has started can be expensive and will likely extend your development timeline as well.
The final product also suffers if a design concept hasn't been clearly established from the beginning. This results in a sub-par user experience, which can ultimately impact your brand image and revenue.
Conversely, a solid design concept speeds up the design process, development stages, and helps deliver a visually stunning final product. Users will experience a great UX/UI design that keeps them coming back to the app for more.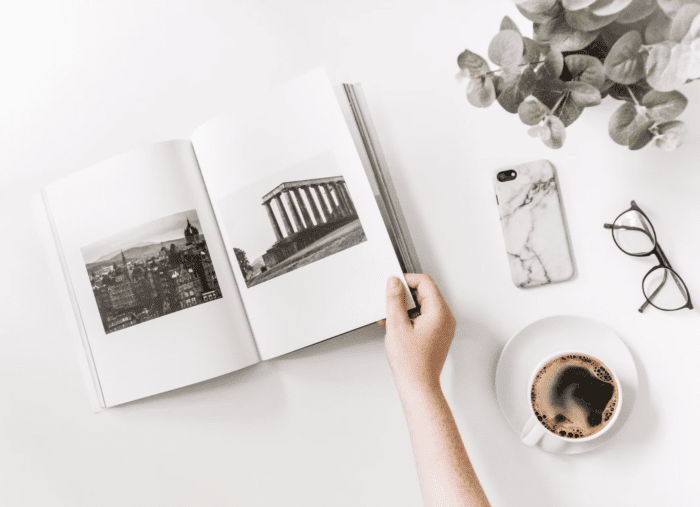 Concept design establishes the moods, emotions, and gut feelings of artistic methods. It's about creating something that's aesthetically pleasing while describing your brand image and conveying information about the app.
At its core, a design concept is essentially a thought or an idea. But putting that idea on paper bridges the gap between abstract perceptions and attainable visuals.
You can use design concepts to establish a design language that clearly communicates with UI/UX designers. A design concept does not actually dive into the stylistic details of the app—it simply lays the groundwork for the design features.
5 Steps to Design Concept Development for Apps
Here are the five steps for creating a design concept. Make sure you start with these steps before you dive into other parts of the mobile app design process.
Step 1: Get Organized for the Creative Process
The first step of this process is all about gathering your thoughts. You can't communicate the concept in the next stage until you have a clear understanding of everything first.
Depending on your role in the project, you must have a firm grasp of the app's purpose, goals, and business objectives. If you're a business owner or an executive-level decision-maker that's leading the charge for this project, you probably already know the answer here.
But if you're a designer or project lead, you'll likely need to obtain a lot more information from the clients or stakeholders before you can continue.
Take some time to research the competition. How are other apps in your category designed? Do these apps have a good UX/UI design? Or are they missing some essential features?
Then you need to decide whether or not you're going to mimic certain concepts or you're going to create a concept that's 100% original. It's worth the investment to conduct internal tests with real users to see how they react to competitor apps.
Gather all the data from your tests and use that information to guide your concept design.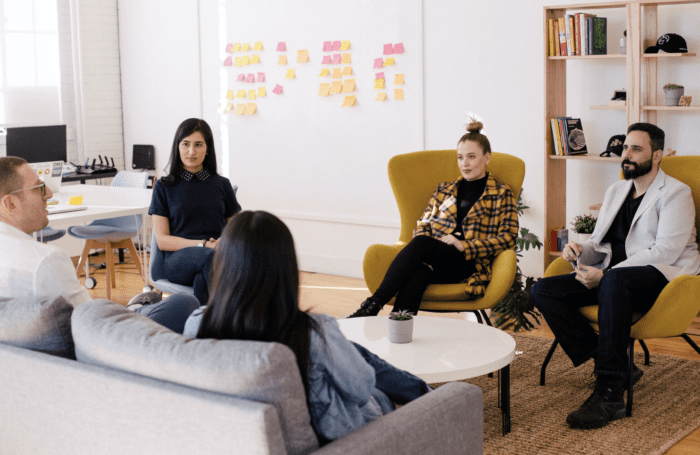 Step 2: Verbalize Your Design Concepts
Again, a concept starts as just a thought. But you need to draw these thoughts out before you can formalize them. Verbalization is the first step of this process.
Many creative individuals struggle to put their thoughts into words. It all depends on the project.
For example, an app designer will likely have a very different background than an architecture student. A UX/UI designer won't necessarily have interior design skills. Yet all of these roles require creativity and precision when it comes to completing their respective projects.
If you're struggling to put your thoughts into words, try going through the mind mapping process.
Start with just a word or phrase related to the brand or other designs. Then use that word to come up with similar words or phrases that come to mind. This will help you establish a unique sequence for your thoughts and the characteristics associated with that concept.
Establish a time limit on this process. You should give yourself enough time to let the creative juices flow, but you don't want to spend all day on it.
It's vitally important that you schedule your brainstorming sessions at a time when your mind is free from distractions. Everyone is different. Some of us are more creative in the mornings. Others are more creative on nights and weekends.
Try to limit distractions from phones, computers, TVs, and other technology. Going for a walk or spending time in nature will also help with the creative process.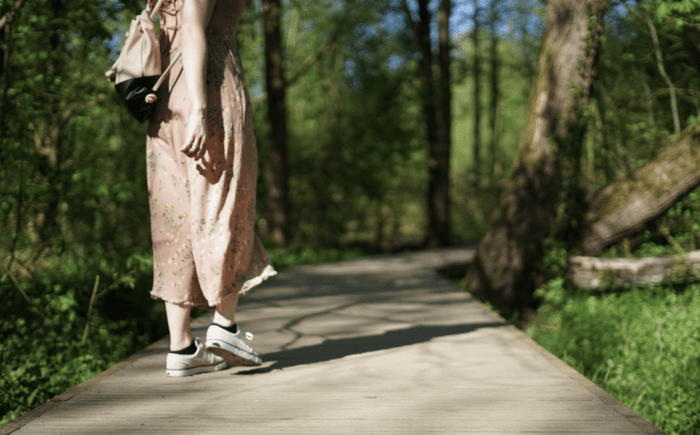 The final step of verbal ideation should be a complete phrase or single sentence that illustrates the concept with precision. This will help you focus your efforts on that specific concept throughout the entire design process.
For more inspiration and examples, check out our app design resources.
Step 3: Sketch Your Design Ideas
Now that you've verbalized your ideas, it's time to put those words on paper. You must have a firm grasp of the core goals of the app to complete this step of the project.
Even if you're not super creative, that's ok. Get out a pen, paper, colored pencils, and markers. There's no right or wrong way to sketch your concept.
Starting with informal low-fi sketches is your best bet. Don't worry about the details or intricacies just yet. You're just putting your thoughts on paper.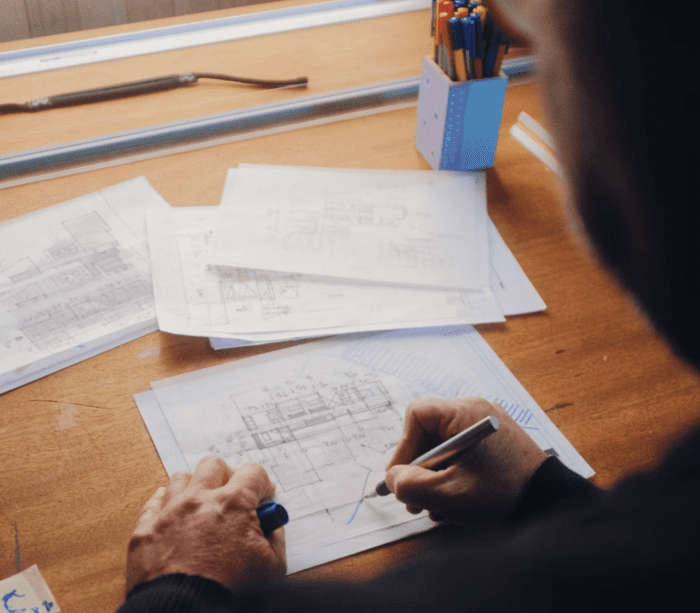 You might experiment with different app layout ideas or templates. Or maybe you just want to get some of your core principles displayed. Your sketches might look completely different from someone else going through the same creative process, and that's 100% ok.
In fact, your sketches don't even need to be related to mobile apps just yet. They can be any creative concept or inspiration for the next steps.
Step 4: Narrow Down Your Design Concept Choices
You can eventually take your sketches and use them with other visuals as creative inspiration. But you ultimately need to narrow your design decision to just one design.
If you're a designer, you can take each concept directly to your clients and get their input. If you're a stakeholder, you can also run additional tests and focus groups to see if certain concepts resonate with your target audience compared to others.
Having lots of different ideas, sketches, and visuals is great during the brainstorming process. But you don't want to overwhelm the design team and developers.
Giving them too much is just as bad as giving them nothing at all, especially if the different concepts are unrelated.
Finalizing a direction to take your design concept is arguably the most important stage in this process. The final choice will act as your north star for the duration of the design and development stages.
Step 5: Develop Your Mobile App's Design Concept
Actually developing the final concept is the final step of this process. This means passing off the concept to the people who will be turning your thoughts into reality.
It's important that the final concept has been reviewed and approved before development begins.
This often involves taking a concept and using it to wireframe your app or create a prototype. Sketches aren't usually professional enough if you're presenting a concept to clients, stakeholders, or investors. But creating a wireframe and prototype will showcase your concept and get everyone on the same page.
If you need some assistance with this step, you can consult with our professional team here at BuildFire. We can handle all of the designs, prototyping, and wireframes on your behalf. Our strategists will even run a competitive analysis to see how your design stacks up against other apps on the market.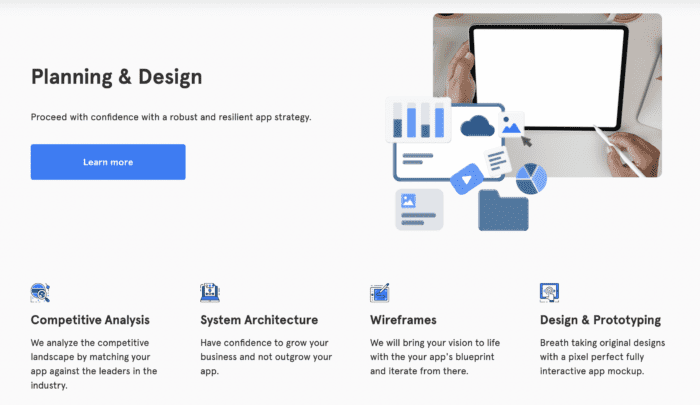 Once the design concepts have been finalized and approved, we can take that concept and use it to develop an app for you. So there's no need to hire an in-house team or work with freelancers to bring our idea to life.
BuildFire handles all of your design and development needs under one roof. Learn more about BuildFire Plus here.
Key Principles for Design Concepts
As you're going through this process and finalizing your design decisions, you must consider the following design concept principles. This will help steer you in the right direction at each stage.
Color Scheme
Defining your color palette will really help drive the rest of your concept. Colors are a powerful way to convey a feeling, emotion, or brand message.
It's also worth noting that different tones convey different messages to end-users. For example, yellow conveys youth, optimism, and happiness. Blue exudes trust, professionalism, and formality—which is why so many banks have blue in their logos.
Choosing a color scheme early can help pave the way for other design choices in your project.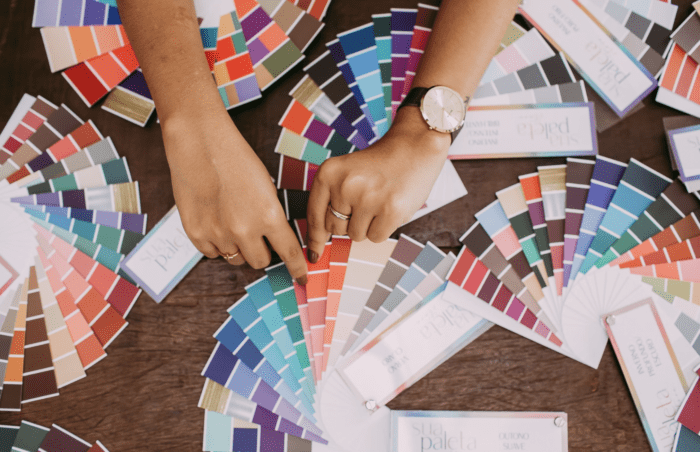 UI Elements
You won't actually be finalizing any user interface elements in the early stages of the project. That's ultimately for a UI designer to implement.
But with that said, you should still have UI in the back of your mind as you're creating a concept design.
This will ultimately translate better to the design team when you're passing deliverables to the next stage. Rather than having to come up with the UI concepts from scratch, they'll have at least some direction of what you're thinking.
Understand the Users
So many people fall in love with their app idea, but they don't actually validate it. You might think your design concept is amazing, but that alone isn't enough to bring it to market.
Figuring out if real users will accept your design choices is an absolute must for app development.
Waiting until the app has been fully developed to conduct these types of tests is a mistake. What if the users reject your idea? It's easier and much less expensive to make changes while those concepts are still on paper before any code has been committed.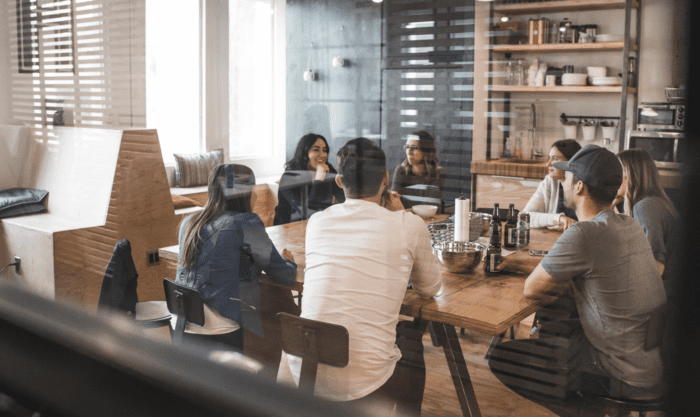 Familiarity
People have a certain expectation whenever they're using a specific product. This includes mobile apps.
So while it's important to let your creative juices flow, you don't want to step too far outside of the box when you're creating a design concept.
You should mirror familiar choices that have been used for similar apps on the market. This will drastically reduce the learning curve of users, as the design concept ultimately shapes the user interface.
Typography
Look through different fonts and typography templates to see which ones resonate the most with your concept.
Your brand message and app perception can easily be conveyed through the right typography.
For example, certain text choices look very professional. Others are a bit more fun or silly.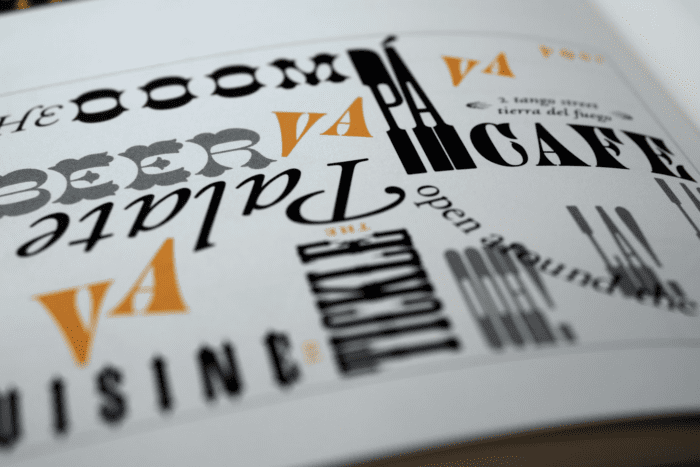 Creativity
Be unique and showcase your style in the design concept. The best concepts invoke emotions and have a personality of their own.
At worst, the design concept gets rejected before it goes into development. That's ok. You can still take some creative chances and express your ideas at each step. Just don't try to reinvent the wheel with every decision.
Final Thoughts
Creating a design concept is an important step in the overall app development process. It gets everyone on the same page before development begins, ultimately saving time and money for your project.
If you need some help creating a design concept, schedule a free consultation with an expert strategist at BuildFire.
We can handle all of your design, development, and post-launch needs—getting your app to market faster than traditional development. This allows you to focus more on your business and customers while we take care of all the technical requirements.