Why Mobile Apps Convert Higher Than the Mobile Web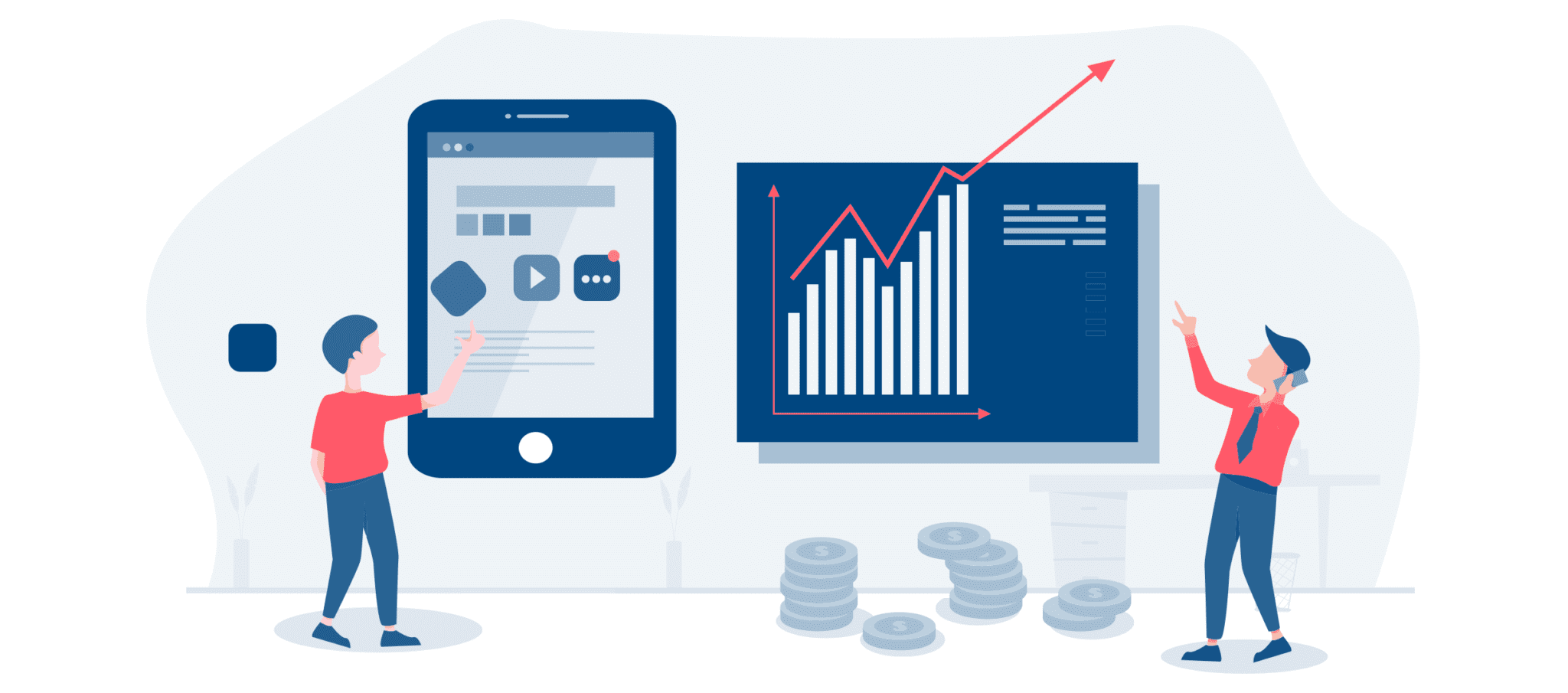 Every business and every website across all industries needs to establish a mobile presence. This shouldn't come as shocking news to anybody.
We're living in a mobile world. There are four billion unique mobile users across the globe. 
52% of all Internet traffic worldwide comes from mobile devices. Mobile usage controls 65% of all digital consumption in the United States. 
Every mobile category has been trending upward for years, showing no signs of slowing down in the near future. 
Most businesses and websites have identified these trends and adapted by making sure their websites are mobile-friendly. Sites that aren't mobile-friendly basically can't survive in this day and age. So this is definitely a step in the right direction.
But don't make the mistake of assuming that a mobile-friendly website is the final solution. You're just barely scratching the surface here in terms of mobile optimization.
The fact of the matter is this; you need a mobile app to fully optimize your brand, business, and website for mobile users. 
Why? Research shows that mobile apps convert higher than the mobile web.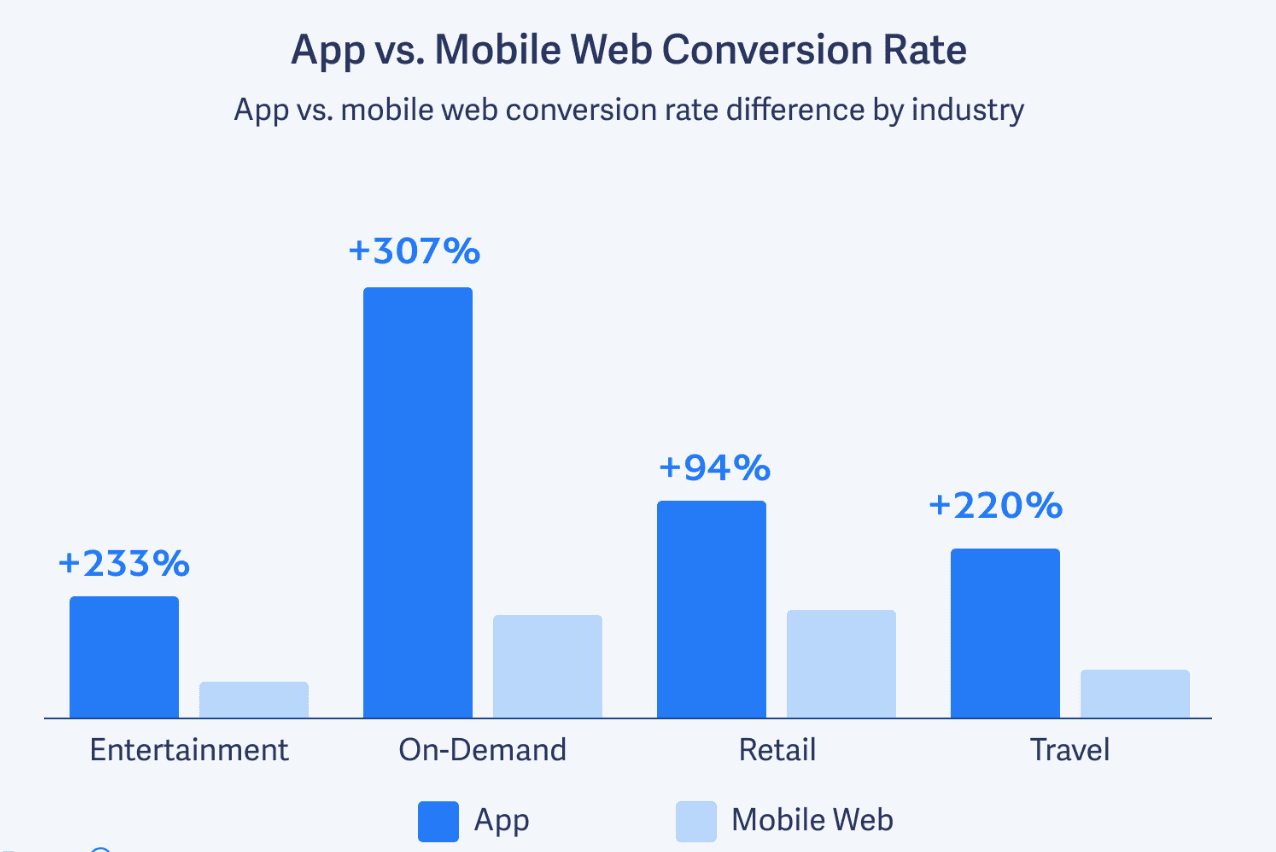 As you can see from the graph, this statement holds true across all industries. On average, mobile apps convert at a 157% higher rate than the mobile web.
So for those of you who are relying solely on a mobile website to drive conversions, you're missing out on a huge opportunity. The only way to maximize conversions is with a mobile app.
At first glance, mobile apps and mobile websites might seem similar. How is it possible that one platform can convert at such a higher rate than the other? Especially when they are being accessed through the same device. 
In this guide, I'll explain exactly why mobile apps convert better than mobile sites. By the end, you'll understand the importance of building an app for your website or business. 
Better Personalization
It's no secret that personalization drives conversions. This holds true whether a consumer is shopping in-store, online, or from any device. 
The best way to personalize someone's experience is based on factors like:
Interests

Behavior

Location

Demographics
You can't treat all of your customers the same if you want to maximize your conversion rates. A 19-year-old girl located in Hawaii shouldn't be seeing the same content as a 50-year-old man living in New York City. 
A mobile app makes it easier for you to gather more information about users in real-time. Then you can ultimately use that information to personalize their experience.
With an app, you'll be able to suggest products or services to users based on their browsing behavior or purchase history. 
Mobile apps make it easy for you to facilitate this because every unique user can have a profile with their account preferences. In addition to personalizing their experience based on behavior or actions, you can also use an app to directly ask your customers what they want.
Here's an example of how Spotify uses its app to personalize content for its users.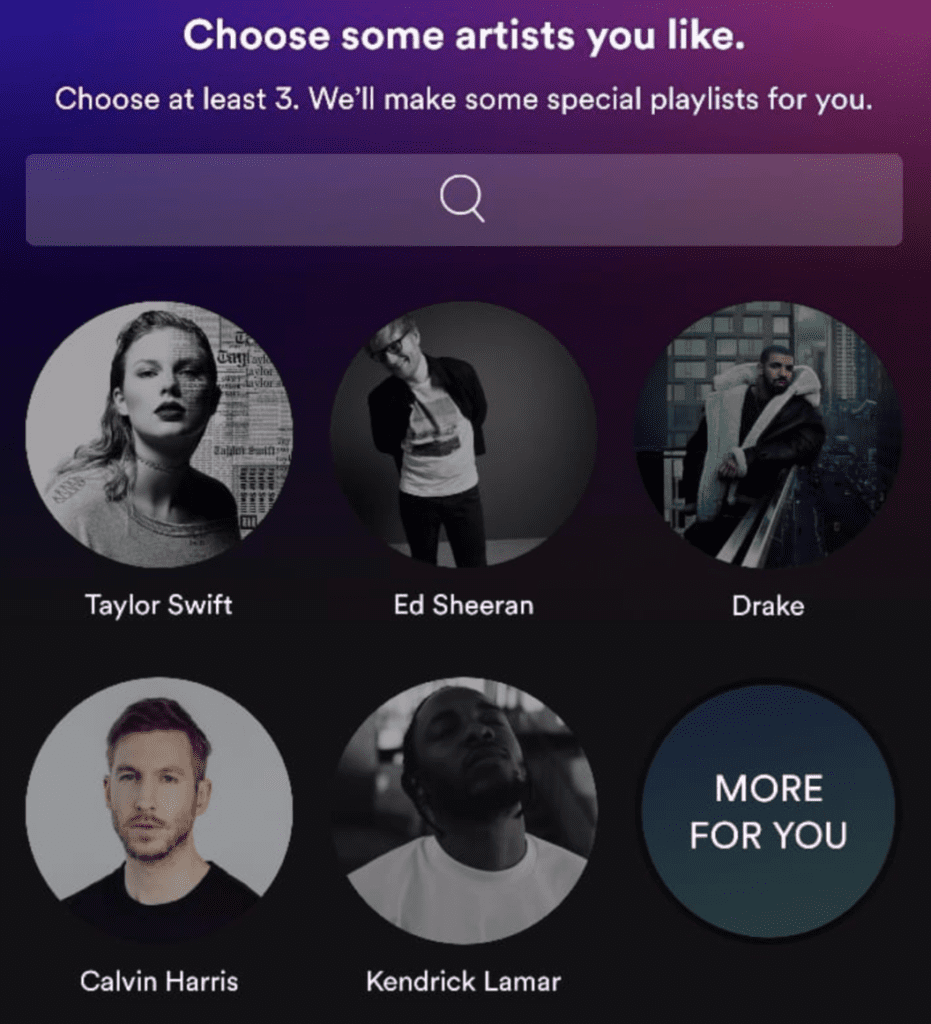 Anyone can download and use the Spotify app for free. But Spotify also offers premium subscriptions. 
This strategy of personalized playlists for users will ultimately improve their experience using the app. In turn, this will increase the chances that people will convert to paying customers.
An app makes it easy for users to track their spending, view their purchase history, or monitor their status towards rewards in your customer loyalty program.
Can some of this be done on the mobile web? Sure. But it requires users to sign in to an account. This extra step can be tedious, especially from a 4-inch screen. With a mobile app, users will automatically be signed in when they open the app on their devices. 
Easier Communication
Communication is another key element that drives conversions. There is definitely a wide range of reasons and methods for a brand and customer to communicate, but all of these can be broken down into two main categories:
Communication initiated by the user.

Communication initiated by the business.
When you look at things this way. It's really not that complicated. An email marketing campaign is an example of communication being initiated by the business. A customer form submission with a question or complaint is initiated by the user.
Both of these categories are better from a mobile app compared to the mobile web. Here's why.
While you do everything in your power to make things as easy as possible for your customers, there will always be those instances where people need that extra level of service. 
Some people will have a question or problem-related to a previous purchase or a purchase that they are considering. Others will need some assistance with how to navigate or access content on your platform. Whatever the reason might be, you need to make sure that easy access to customer support is available. 
Live chat is the most preferred method of customer communication.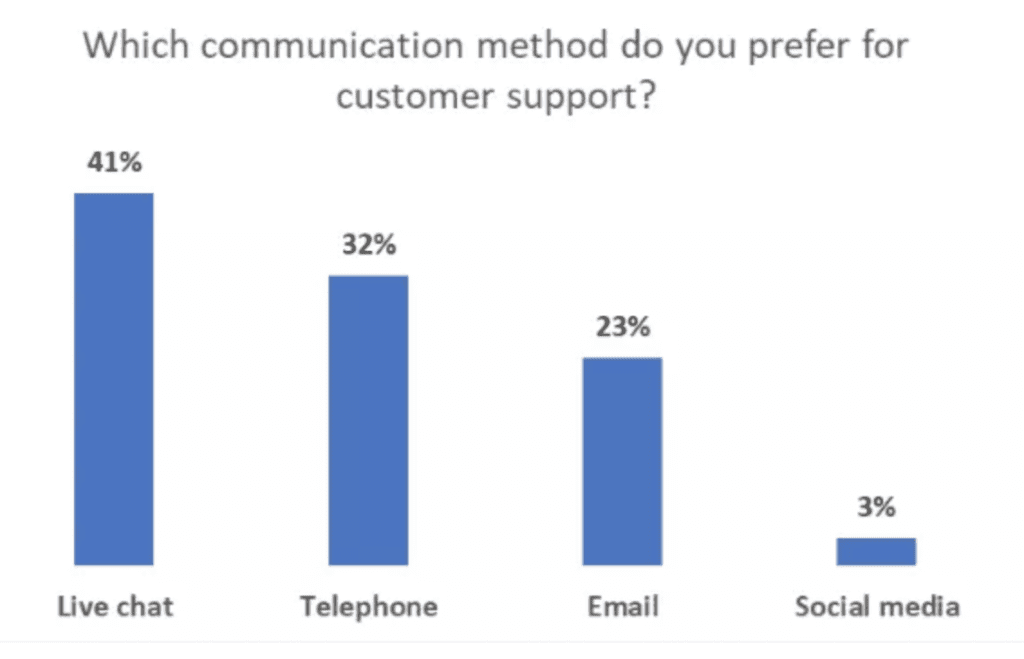 While you can make live chat available on your mobile website, the user experience is much better overall when it's integrated into a mobile app.
You can set up a specific section of your app dedicated to customer support. Users can communicate with you via live chat, email, ticket support, or phone, simply by selecting one of the options on your menu.
Now let's talk about communication initiated by the brand. On the mobile web, this isn't really possible. 
Sure, you can have an AI robot or chatbot pop up on the page. But that's about as limited as it gets. The only other way to establish communication with mobile web visitors is by getting them to sign up for emails. 
With a mobile app, you have the freedom and flexibility to connect with users at any time via push notifications. Push notifications drastically outperform email communication.
In fact, a recent study found that push notifications have a 90% average open rate, compared to 23% for email. 
70% of people feel that push notifications are useful, and 40% of users engage with a push notification within an hour of receiving one. Push notifications have a 7x higher engagement rate compared to emails.
The only way to communicate with users via push notifications is through a mobile app. 
Utilize Mobile Device Features
Since mobile apps are installed directly on a device, it gives you access to certain elements of a user's smartphone or tablet. I'm referring to features like:
GPS

Camera

Contact lists

Compass
Not only does this make your app more interactive than a mobile website, but it also makes things easier for the user. 
For example, let's say your app requires users to add a credit card as a payment method. After all, how else are you going to make money?
There are 16 digits in a credit card. When you combine this with the user's name, card expiration date, and card verification code, it's quite a bit of information to manually type on a small screen.
If they make a mistake and the card doesn't process, it can frustrate the user and cause them to abandon the purchase. 
But with a mobile app, you can access the device's camera and let the user take a picture of their card as a faster alternative. Uber does this with its mobile app.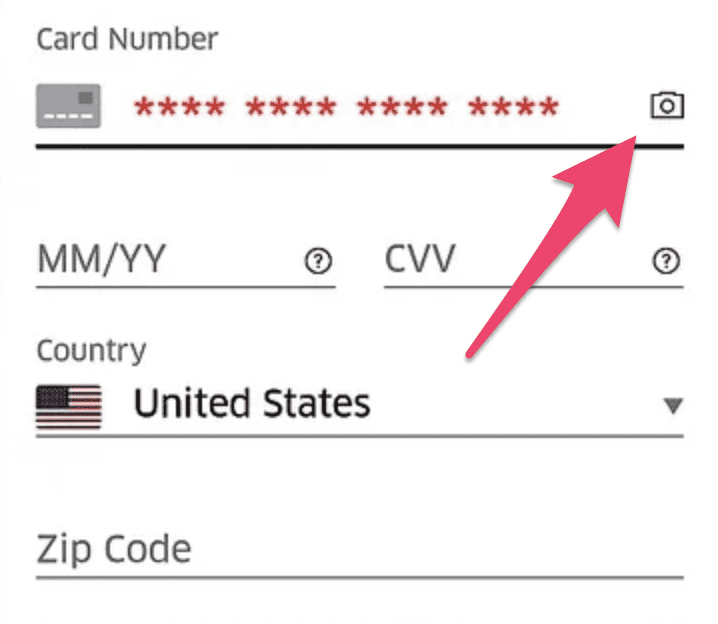 Now a payment method can be added to a user's account in seconds. 
This method eliminates user error and makes it less likely that a customer will abandon the purchase process due to frustration. 
The opportunities are endless here. Let's say you run a small business with multiple physical locations. You can set up your app to integrate with the GPS of a user's device. This will allow them to find the nearest store, and potentially provide them with turn by turn directions to get there. 
Do you want your customers to recommend your company to their friends and family? By accessing the contact list of a user's device, it's easy for them to share promotion codes or referrals with other people.
From the mobile web, this would require people to manually enter phone numbers and email addresses. So it's less likely that they'll go through this process and convert with the extra steps.  
Offline Access
This is arguably the biggest difference between mobile apps and mobile websites. Simply put, users must be connected to the Internet to access a mobile site.
If they don't have a Wifi connection, then they need to use data from their mobile plan. If they are in an area with no data service, or if they don't have an active data plan, then accessing a mobile site is just not possible.
Lots of mobile apps might need an Internet connection to perform certain tasks. However, apps still deliver plenty of functionality while users are offline. 
For example, let's say you have a banking or real estate app. Users wouldn't need an Internet connection to do something like calculate taxes, determine their loan limits, or plan installment payments. 
Depending on how you set up your app, users can even access cached information from when they were previously connected to the Internet.
Netflix is a global leader in streaming video connect. Normally, you'd need Internet access to stream content. But through the Netflix mobile app, users can download videos to their device and watch them at a later time while offline. 
So a user could download a movie at their home while connected to Wifi, then access the content while they are on a plane, train, or somewhere else where an Internet connection is unavailable or unstable.
Don't assume that all users want to use their data plan at times when they aren't connected to Wifi. You should also look beyond smartphone users.
Roughly 164 million tablets are sold worldwide each year. The majority of those tablets are Wifi-only plans. So offline access is crucial to those users who don't have the option to use data when they aren't connected to Wifi. 
Users Spend Majority of Mobile Time on Apps
In order to maximize conversions, you need to reach people on the platforms that they are using the most. If you look around, it's clear that nearly everyone always has their eyes locked to a mobile device. Even when they aren't on their phones, they always seem to be within an arm's reach.
But what exactly are people doing on those devices? I'll give you a hint; they aren't browsing the web.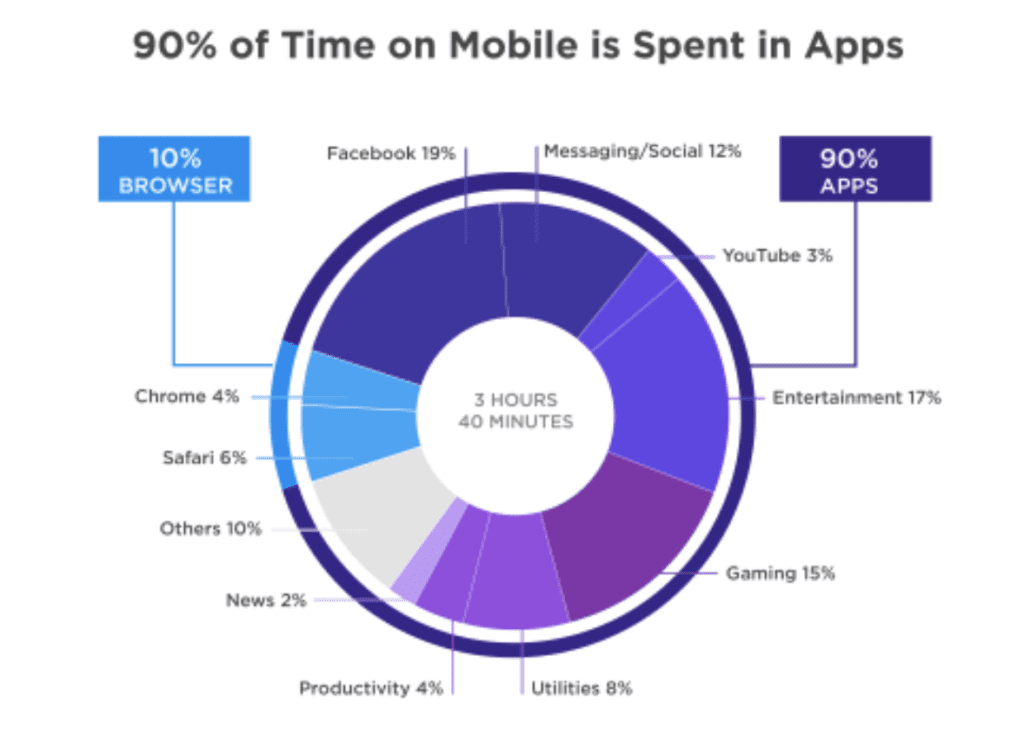 90% of the time on mobile devices is spent using apps. Just 10% of mobile usage is spent on the web. 
People can't convert unless they are accessing your content. There is a much greater chance that they'll access your content from an app than a web browser.
Why is this?
Mobile apps are just better. Since they are already loaded directly on to a user's device, all people need to do is click on it to access information. Driving conversions is all about eliminating friction from the process, we'll talk about this in greater detail shortly when we discuss checkout optimization.
By having an app installed on their device, it already takes two steps out of the process. To access your mobile website, users need to open a browser, search for your site, then click on it to reach the homepage. 
To access your site from an app, all they have to do is make one click and it's open. This literally takes seconds. 
We already discussed the benefits of personalization. With an app, the user is logged in to their account. Whereas they would need to do this manually from a mobile website. 
So it's no surprise that mobile app usage significantly outweighs and outperforms mobile web browsing. 
Better UX and UI
While a mobile-friendly website is necessary, it's still limited in terms of its functionality. That's because a mobile site relies on web browsers to perform even basic functions.
I'm referring to things like the back button or refresh button. You can't design a mobile site to override the functionality of a web browser. 
But with a mobile app, you won't have any of these types of restrictions.
You can set it up so users can use functions like swiping, tapping, or holding down on the screen to improve their experience. This design freedom can ultimately improve the user experience. 
At the end of the day, consumers prefer apps to mobile sites. These are the top reasons why: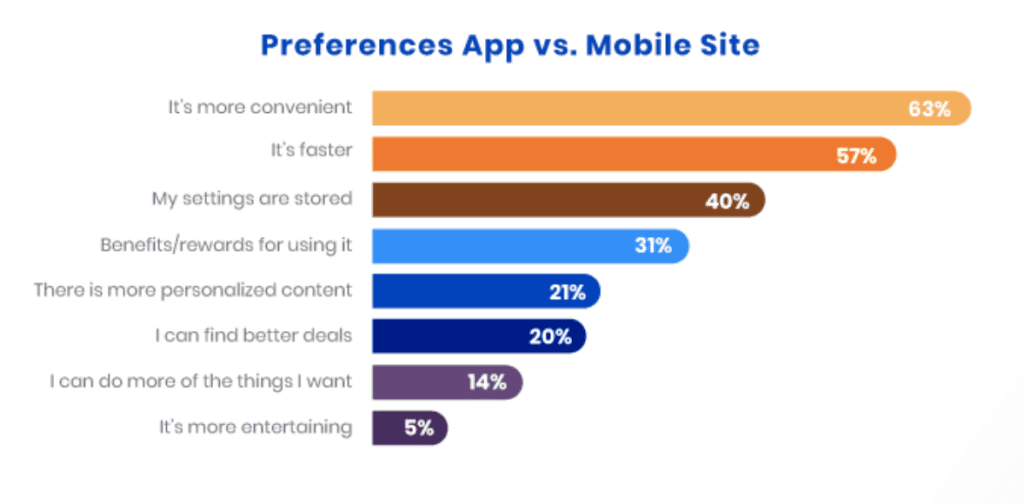 The number one response was convenience. Based on this information, we can definitively say that apps are more convenient than the mobile web. 
People don't convert when things are inconvenient. If it's tough to navigate, access information, or perform basic functions, people will just look elsewhere for their needs. 
But when you make everything as easy as possible for users, by giving them a mobile app, it increases the chances that they'll convert. 
Speed
Refer back to the last graph about why users prefer mobile apps over mobile sites. The number two reason on that list is speed.
Mobile apps are faster than the mobile web. Why?
It's simple. Websites rely on web servers for storing information. So it can take a bit longer for content to load on a device since the speed is contingent on factors like the browser performance, the web hosting provider, the hosting plan, and the physical location of the server. 
Just a one-second delay in loading time can cost you a huge percentage of conversions.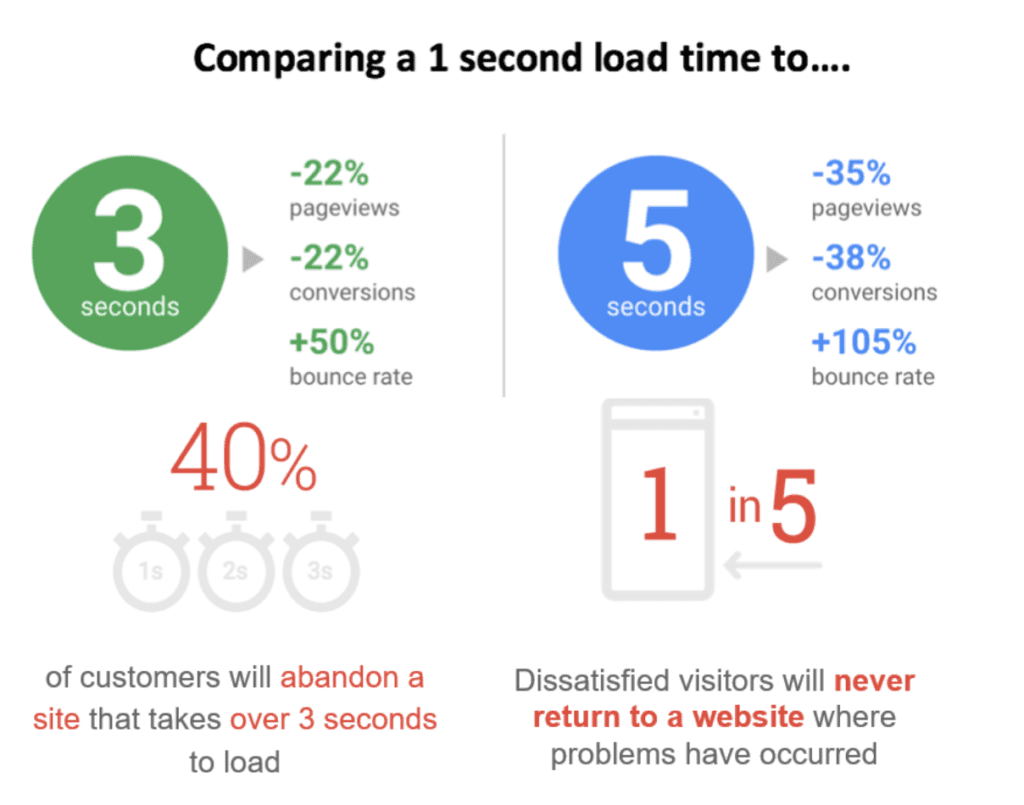 You would think that three seconds is pretty quick. But as you can see from this infographic above, it's just not fast enough. 
Slow loading times result in higher bounce rates, higher abandonment rates, and lower conversion rates. 
On the flip side, mobile app data can be stored locally on each unique device. This means that retrieving the data to load content happens nearly instantaneously. The mobile app framework also runs faster than traditional website JavaScript code. 
The backend performance of the app ultimately results in faster speed for users on the front end.
Furthermore, the fact that app users can have their preferences stored will speed things up as well, making it easier and more likely that they'll convert. 
Increase Engagement and Retention
Mobile websites don't have any way to really drive engagement. The capabilities are limited, and you're restricted in terms of when and how you can connect with the visitors.
We talked about this earlier when we were discussing communication. With an app, you can use a push notification to stimulate engagement. You don't have this luxury on your mobile site.
Apps make it easier for you to retain your customers as well. With features like a customer loyalty program or referral program, it entices people to stay active on your app.
When a customer sees that they are being rewarded for spending or conversions, it makes it more likely that they'll continue to convert. 
If you also give people an incentive to refer to family and friends, then those same people will continue using the app moving forward. Sharing content, driving engagement, and raising retention rates is much more difficult from a mobile website. 
Checkout Optimization
Checkouts are the ultimate form of conversions. Sure, a conversion can also be defined by an action such as a download or opt-in, but checkouts result in dollars.
Mobile apps are designed for checkouts. In many cases, checkouts can happen in a matter of seconds. You won't get this benefit on the mobile web.
From a mobile site, there aren't any shortcuts. A website visitor needs to find the product, add it to their cart, enter their payment information, shipping information, and checkout. This process can take minutes, and there is so much room for error.
But a mobile app can already have all of this information saved. The user can simply add the item to their cart, and finalize the checkout with just one additional click.
All of the billing and shipping information will already be saved to their account. By reducing friction in the checkout process, conversions will skyrocket.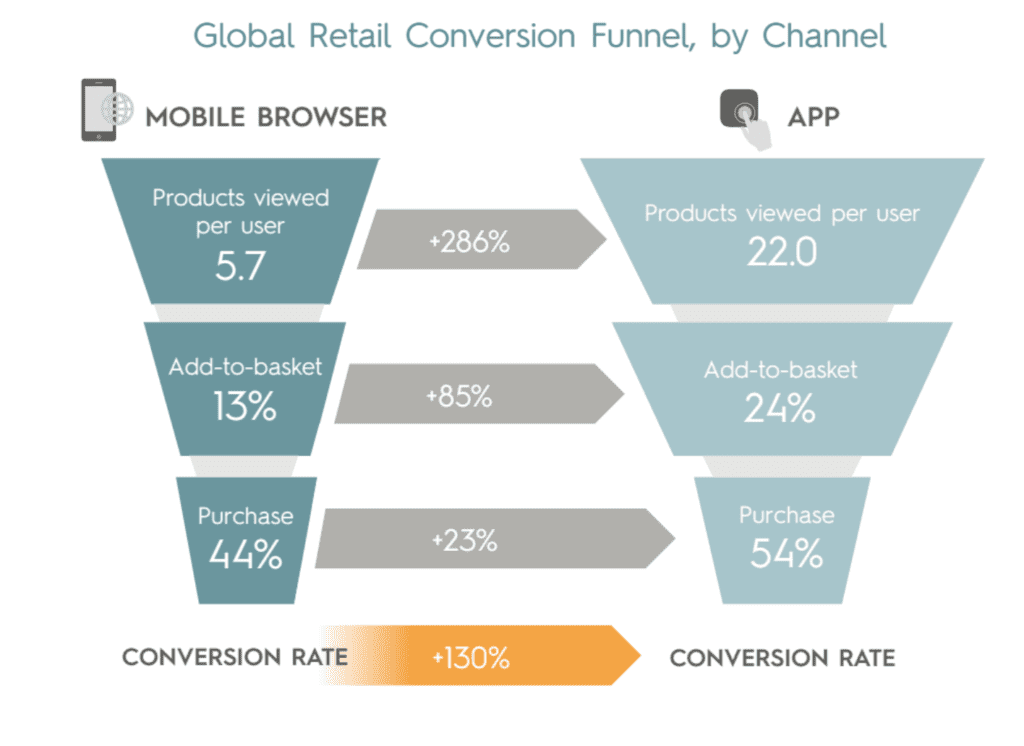 Earlier we looked at data related to mobile conversions as a whole. But this graph specifically covers eCommerce conversions between mobile apps and mobile websites.
As you can see, the app outperforms the mobile browser in every category. 
Users view more products per session, have a higher add to cart rate, and ultimately covert at a 130% higher rate. 
Better Branding
Getting users to download your app is a huge win in terms of your branding strategy. 
With a mobile website, people are only exposed to your brand when they navigate to your site. How often does that happen? And how long does that last for? If you're lucky, someone might visit your site once a week, and stay on there for a few minutes per session.
But people use their mobile devices all day, every day. They'll see your app, brand name, and logo on their screen all of the time. This gives them more of an incentive to open your app and convert.
Even if they aren't using the app daily, they are still exposed to your name and brand. This makes it more likely that they'll convert in the future since your company is constantly on their minds and in front of their eyes.
Conclusion
You need to have a mobile-optimized website. But with that said, a mobile website is limited, and doesn't drive conversions as well as a mobile app.
The only way to maximize conversions is with a mobile app. Here's a quick summary of why mobile apps convert higher than the mobile web:
Apps offer better personalization.

It's easier to communicate with an app.

Apps can leverage mobile device features.

Mobile apps have offline access.

People spend more time using apps than mobile web browsers. 

Mobile apps deliver better UX and UI.

Mobile apps are faster than mobile sites

Apps drive engagement and increase retention rates.

Mobile apps are optimized for checkouts.

Apps improve your branding strategy.
As you can see, there is really no debate or comparison. Apps beat out mobile sites in every category. More specifically, all of these metrics point to higher conversion rates. 
If you're ready to take your mobile strategy to the next level, we're here to help. You can use BuildFire's platform to create a mobile app to ultimately get more conversions.