How to Get Started Advertising White Label Mobile Apps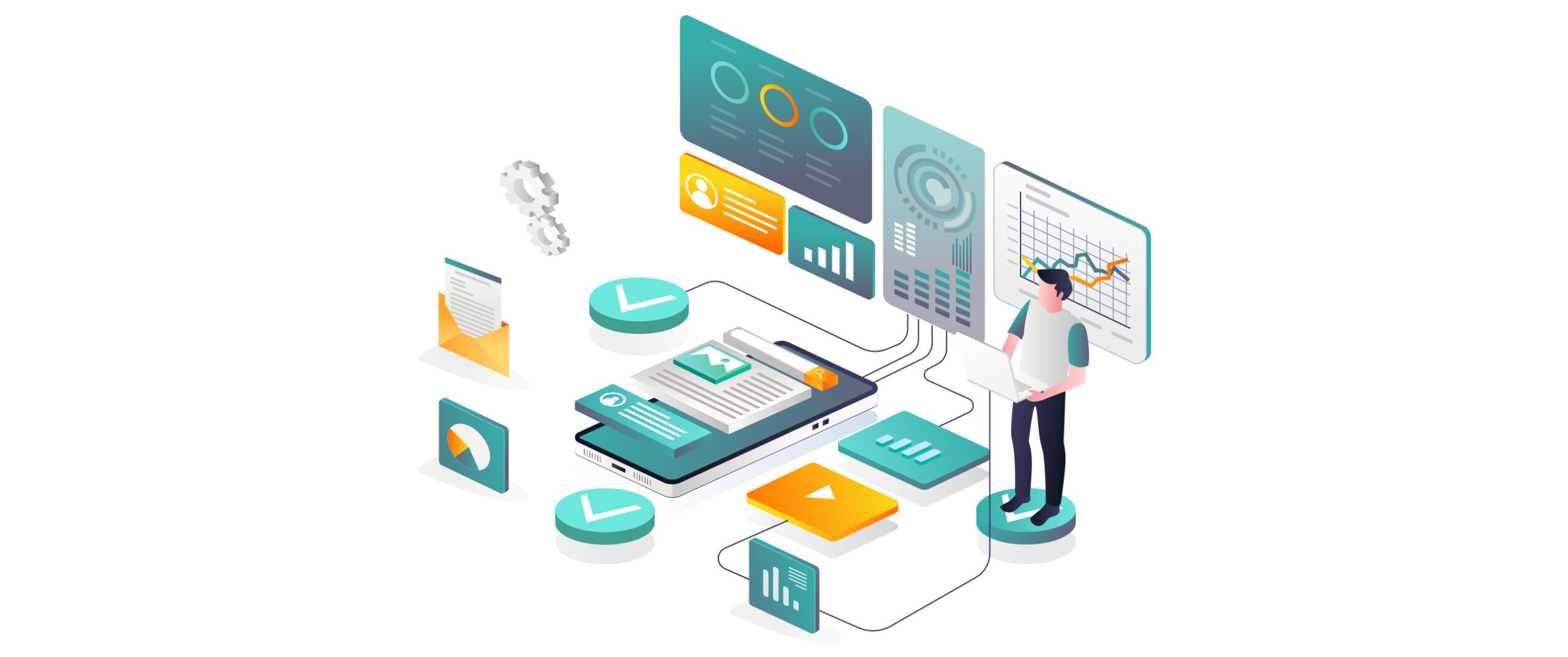 White labeling is a highly profitable business model, especially in the software space. But like any other product or service, your reseller business needs a marketing strategy.
The marketing aspect of a white label business can feel a bit overwhelming for some resellers, especially for those of you who have never been through this process before.
Recently, our white label sales and support teams have been fielding questions about advertising for resellers and how to get started. Those inquiries inspired me to write this guide.
Whether you have an existing agency and you're white-labeling mobile apps as a new service, or you're creating a new app reseller business from scratch, this guide has you covered.
First, I'll clarify the differences between agency marketing and app reseller marketing. Then I'll explain when you should start your marketing campaigns before diving deep into the step-by-step process of white-label advertising from scratch.
White Label Marketing for Agencies
If you already have a digital marketing agency, consulting firm, PPC agency, or agency offering similar services, you have a leg-up on those starting from scratch. I'm sure you have an existing website, social media profiles, email list, and other online marketing channels.
Now it's just a matter of expanding your existing channels to include your new app development services. A simple starting point here can be as simple as a new landing page on your website to showcase your services. Then you can send an email blast to your current list, share the landing page on your social channels, and leverage other free marketing campaigns.
Aside from the existing channels in place, here's the most significant advantage for agencies—you already have clients.
Rather than trying to educate new people that your brand exists, you should spend the majority of your time tapping into your existing clients and contacts.
You have a 5-20% chance of selling your app services to a new prospect. But that probability jumps to 60-70% when you're selling to an existing client.
Not only do you have a better chance of selling to an existing client compared to a new one, but you can also close those deals faster. Check out this graph from Marketing Charts that shows the typical sales cycle in the B2B space.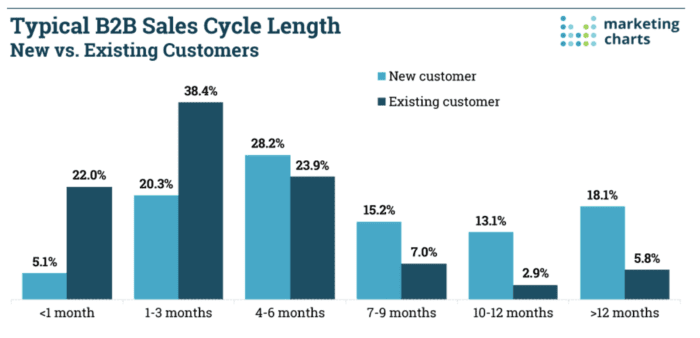 For existing customers, you can close those deals in less than one month 22% of the time. 38.4% of the time, you'll close those clients in one to three months. That means over 60% of closed deals with existing clients will happen in less than three months. For new customers, expect just 25% of those deals to close in that same time frame.
Depending on the type of services your agency already offers, there's a good chance your existing clients will also need a mobile app. So you'll be offering them something that they already need, and they're likely aware that they need it.
Your pitch will likely come with open arms.
Furthermore, if you've had success working with this client in the past, they're going to be much more comfortable working with you in the future. It's easier for them, so they don't need to go shopping around for other options.
If you need some guidance on how to handle these conversations, check out our guide on how to pitch a mobile app to your clients.
White Label Marketing for Mobile App Resellers
You do not need to have an existing business to become a mobile app reseller. But your marketing strategy will look a bit different if you're starting from scratch.
Early on, you'll need to focus your efforts on establishing a trustworthy online presence. Things like building your website, creating social media profiles, and making sure your reseller platform is up and running will be the preliminary steps.
From here, you'll need to develop a system of getting quality leads. Whether it's through paid campaigns, content marketing, organic search, or email list building, your top priority needs to be getting leads into your marketing funnel.
You may even need to get some new clients signed or apps built at a significant discount. This will show proof of concept to other prospects, and you'll have something to display in your portfolio.
While you won't have the luxury of an existing website with existing traffic when you're starting from scratch, new resellers still have a huge advantage—you can focus all of your marketing efforts on mobile apps.
For example, check out this homepage from King Concepts: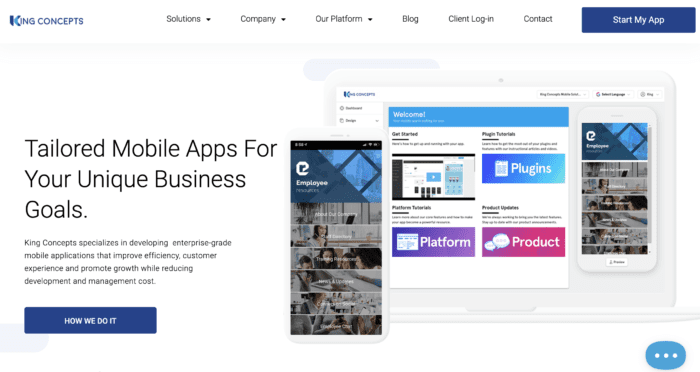 It's clear that these guys are offering an app builder and custom development services as their primary and only offerings. Believe it or not, King Concepts is a white label reseller using BuildFire's platform. You can read the King Concepts case study here to learn more about this model and how they got started with BuildFire.
Other agencies have to continue pitching their other services. The app development options may not even be above the fold on their homepage. But you have the opportunity to hammer home apps and nothing but apps.
It's also a great opportunity for you to showcase yourself as a specialist. Some prospects seeking app development solutions won't be interested in going through a jack-of-all-trades agency. They'd prefer to stick with a mobile app agency, which is something you can brand yourself as.
Within the app development services space, you can also differentiate yourself by focusing on specific niches. Maybe you want to offer pre-built apps to restaurants and gym owners. Or maybe you'd prefer to resell a no-code app builder to DIY entrepreneurs. The opportunities here are seemingly endless.
But you'll definitely want to have some idea of your desired path before you start advertising anything. This will make your life easier and give you a sense of direction for your campaigns. We'll talk more about this in greater detail shortly.
When Should You Start Marketing Your White Label Services?
Some of you might be wondering when it's appropriate to start your marketing campaigns. The answer is pretty simple—it's never too early.
Here's why. As you'll soon realize, the first few stages of your advertising plan don't actually involve any marketing campaigns. So you won't be running ads, creating content, or sending any emails just yet. The first few steps (which we'll cover in greater detail below) are designed to set you up for success. It ensures that you won't be wasting valuable marketing dollars, and your advertising strategy will actually yield positive results.
If you wait until your new white label reseller program launches or your service is live on the site, then you can't expect to get new clients on day one. But if you have a solid strategy in place ahead of time, then you might even have a waitlist of prospects by the time you're ready to proceed.
For those of you who have an existing agency, you should also start marketing your white label services ASAP. You'll have a better chance of building hype and getting a waiting list started than a company starting from scratch.
If your sales are declining or your previous marketing strategies were unsatisfactory, these are also signs that you should start advertising your white label services.
After the initial campaigns, white-label advertising will always be an ongoing process. You may ultimately switch strategies based on your goals, budget, and other factors. For example, you might start with PPC ads for the first six months to a year. But once you have a steady stream of income, you may devote more of your budget to organic content for long-term SEO purposes.
How to Get Started With White Label Advertising for Mobile Apps
Ready to start advertising the app services in your white label reseller program? Just follow the five simple steps explained below:
Step #1 — Identify Your Target Market
The best advertising campaigns are highly specific. They speak to a narrow niche, which ultimately drives higher conversions. If you're planning to sell your app maker or custom app development services to "everyone," then your marketing campaigns will suffer.
That's because your marketing efforts need to address pain points for a specific target market. A midsize enterprise looking for an internal communications app for their employees will have very different pain points than an ecommerce site trying to drive mobile sales.
Even the difference between a B2B and B2C target market will have a significant impact on your advertising strategy.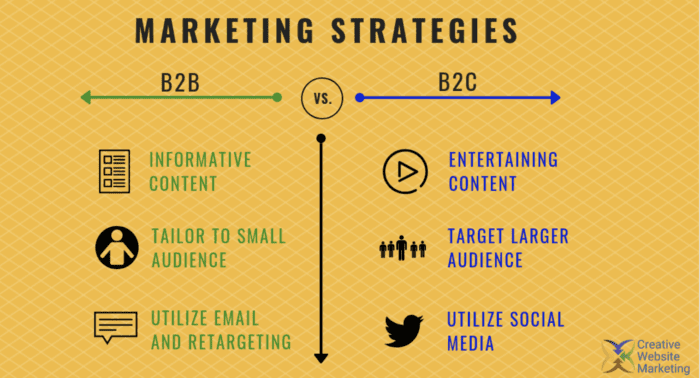 This can also determine the types of channels you use for your campaigns.
So take the time to research your target market. Create an ideal customer persona, and use that as your north star for the rest of this process.
Step # 2 — Research Your Competition
Once you've narrowed down your customer persona, take a look at other companies out there that are offering the same or similar services to yours. Focus on the ones who are targeting the same market as you.
What marketing channels are they using? How are they reaching their customers? What are they doing well? Are there certain strategies or campaigns that could use improvement?
There are a few reasons why this step is so important.
One of the obvious reasons is inspiration. You can look at a competitor's campaigns, find the best ones, and try to replicate what they're doing well. Ideally, you want to try and outshine their top strategies. It all depends on how you want to brand yourself.
But a somewhat less obvious reason for this step is to identify gaps in their marketing strategy. What is something that your target market needs that your competitor isn't promoting?
For example, maybe your top competition doesn't offer a free trial. Or maybe they offer a really limited free trial. Then you can focus your marketing campaigns on driving conversions with your extended free trial.
Competitive research can also help you avoid costly mistakes. Some of your competitors may already have a niche cornered. Rather than trying to compete with them, which will cost a fortune, you could adjust your niche and go after the low-hanging fruit.
Step #3 — Identify Your Goals
What do you want to achieve as a result of your advertising strategy?
Yes, I know you want to make money—lots of money. Unfortunately, this isn't a goal. You can't use this as a way to navigate or improve your campaigns.
When narrowing down your marketing goals, use the SMART goal-setting method.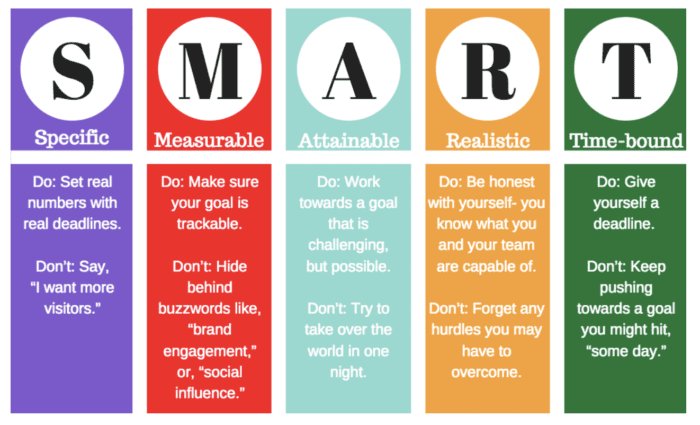 Here's an example of a SMART goal for a reseller:
I want 50 high-quality leads in my marketing funnel within two weeks of launching the campaign. Then I want to move at least ten of those leads into my sales funnel and close half of those deals by the end of the month. Within three months of launching my app development services, I want enough recurring revenue to cover my reseller platform costs. Within six months, I want to have 3x recurring revenue.
This type of goal is highly specific, and you can use it to guide your marketing strategy. Rather than trying to expose your brand to 10,000+ people worldwide, you'd focus your efforts on a smaller group to get high-quality leads and nurture them through your funnel with varying campaigns.
Step # 4 — Create a Marketing Budget
Now it's time to determine how much you want to spend on advertising. The only way to do this properly is by defining a marketing budget.
Put it in writing, and plan it out for the next three, six, and 12+ months, at a minimum.
Where you allocate those funds might change based on the results of your campaigns. But the dollar amount in your total budget should stay fixed for at least a year.
For example, let's say you have $25,000 to spend on advertising next year. Rather than splitting that evenly over 12 months, you could run experiments in your first month to see which channels and campaigns are yielding the highest results based on your goals. Then you can adjust your monthly spending moving forward to allocate more funds into the top campaigns.
Factors to account for in your marketing budget may include:
Market research
Email marketing
Social media marketing
Paid advertising (PPC, social ads, etc.)
Content production (blogs, videos, infographics, etc.)
Influencer marketing
Website costs
This list will obviously vary a bit depending on your business model and target market. That's why it's so important to narrow that stuff down first.
Step #5 — Launch Your Campaigns
Now you start to run different advertising campaigns. As mentioned above, don't go all-in on one channel or ad type until you've done some experiments.
Pick three or four channels and campaign types to target in your first month, and go from there.
If one of those campaigns isn't getting results, drop it, and prioritize the ones that are making the most progress toward your previously defined goals.
Don't think spending more money is the answer. Sometimes, a low-cost strategy like cold email outreach could be enough to get quality leads for resellers.
If you sign up for BuildFire's reseller program, we'll send you a free copy of our cold email outreach playbook. This resource has 25+ cold outreach strategies that you can simply copy, paste, and customize with your own content. These proven sequences make it easy for anyone to have success with white label marketing—and they're designed specifically for mobile apps.
Conclusion
Advertising your white label mobile app services can be slightly different from other product or service offerings.
But whether you have an existing agency or you're starting a reseller business from scratch, the formula described in this guide will get you started and put you on the path to success.
If you still haven't found a reseller platform for your advertising services, you should definitely take BuildFire into consideration. I'm obviously a bit biased here, but I think our app reseller program is second to none in this space.
You should also check out our free ebook, The Ultimate Guide For Mobile App Resellers: Getting Started and Boosting Profits. Anyone can download this resource for free—even if you don't sign up for our reseller program.