17 Awesome Customer Retention Strategies That Work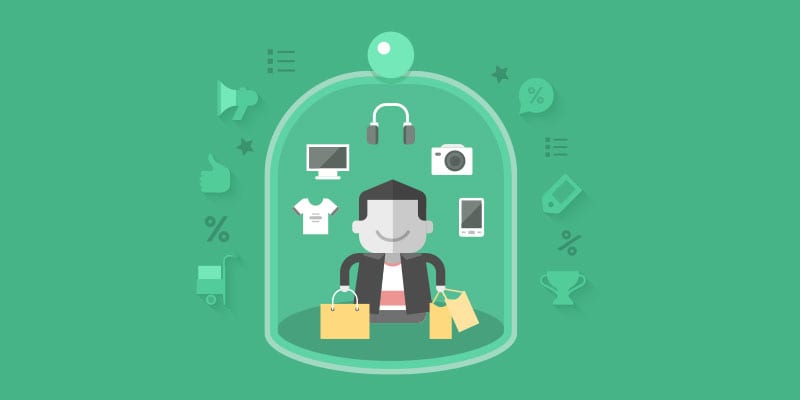 Leads. Customer. Sales.
These are the 3 most important goals of every business.
If you want to build a thriving business, you need to take care of your biggest assets – Customers.
Sadly, most businesses are obsessed with lead generation – but careless when it comes to customer retention. How sad?
Of course, acquiring new leads is great, but retaining existing customers should be your primary focus. Because, several studies found that 68% of sales comes from existing customers?
Don't rely on customers who stumble on your website, places an order, and leaves immediately – without the thought of ever coming back.
You can't underestimate the power of a loyal customer base. According to Brandongaille, 12 – 15% of consumers who are loyal to a single retailer, but they represent 55 – 70% of sales.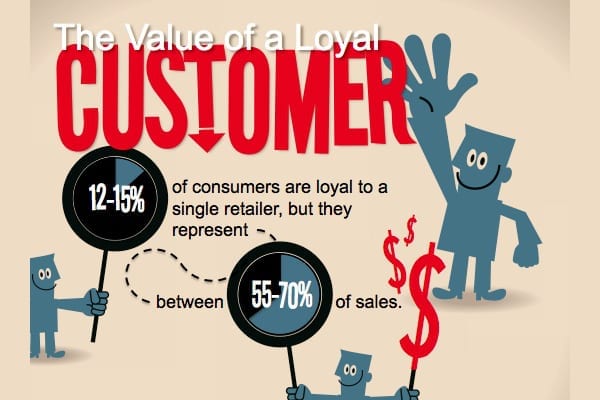 Trust me, retaining your customers is a key aspect of your business. Without a doubt, converting leads to customers is a hard process – but your efforts can pay off if you focus on the ultimate goal – retention.
Considering that loyal customers will always come back for your products and services, obviously, they're your best business asset.
When GrooveHQ increased customer retention by 5%, this led to a 95% increase in profits.
If you're unable to retain your customers; in other words, you churn and burn – you'll be losing a lot of money.
Data from Marketing Wizdom found that about 20% of customers are lost by an average business annually, due to lack of cordial relationship.
If you lose a customer, you've wasted 7x the resources used in converting them. You shouldn't allow that happen to your business.
To help curtail this problem of losing customers, I want to show you the 17 customer retention strategies that work.
Let's get started with a "surprise."
1. Offer customer service "surprises"
I always look forward to great surprises at my birthday.
But I'm not alone. We all love surprises.
When it comes to nurturing your customers, think of a valuable offer that you can offer them – without their knowledge.
Surprises come suddenly. They're not planned. Surprise packages or offers don't have to cost you a fortune.
In fact, Jawbone sends a handwritten note to its customers. Customers love it, because it shows how much the brand values them, since they could take out time to write to every customer manually. To me, that's a big sacrifice.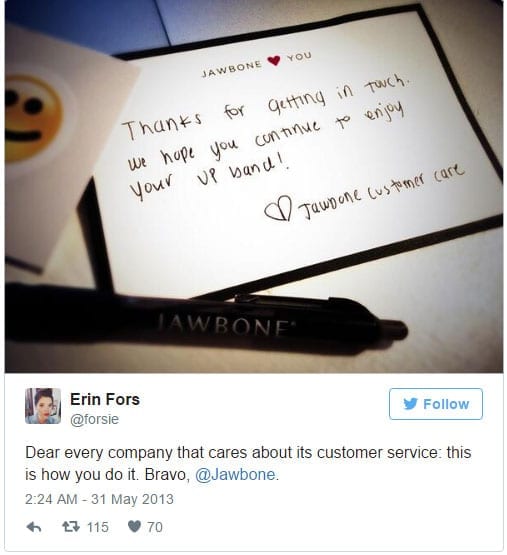 If you want your customers to stay put and trust your brand, then you should get beyond the normal service or product that you offer.
Surprises motivate customers. It can come in the form of appreciation. And appreciation is a strong motivating factor for hard work. In other words, when you appreciate people, they feel excited about their work.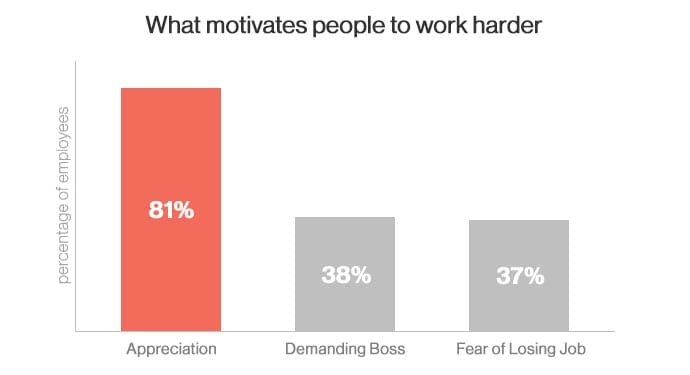 Psychologically, scientists say that surprise is good for the brain. It also brings pleasure. It's the spice of life. Don't wait until your customers make a request. Step out and surprise them.
Reciprocate good gestures. Surprising your customers will inspire them to leave honest feedback about your product, and brand. Trust me, this is priceless.
Surprising offers make your customers feel like they're part of something bigger.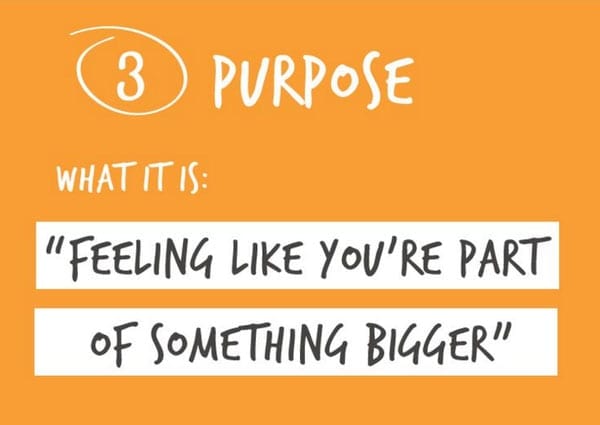 Offer your customers free gifts and discounts when they aren't expecting it. This will definitely change the lens through which they see your business.
If you need more ideas, Gregory Ciotti recently published a post on the 6 Creative Ways to Surprise and Delight your Customers.
2. Set customer expectations
Give your customers something to look forward to.
Customer service has gone beyond attending to inquiries and complaints, you also need to meet their expectations – even when you didn't get their feedback.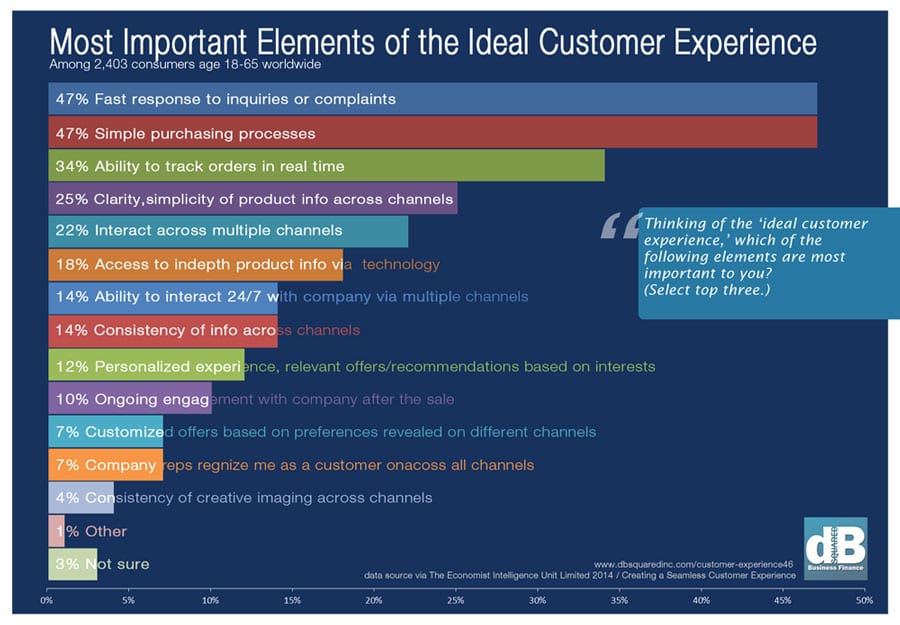 But, it's hard to satisfy someone you barely know. So, get to know your customers intimately. Understand what they desire most, and use these pointers to set expectations.
As you set and meet customer expectations, you're empowering them. According to the Harvard Business Review, "customers want to be empowered, not controlled. You have to act with empathy."
One of the ways to set and meet customer expectations is to be honest when making a promise.
This is where most SEO agencies fail flat. Majority of them make unrealistic promises to website owners. They promise to rank their websites in Google #1 fast.
If you're into search engine optimization and you work with clients, don't ever guarantee any first page result.
If you don't achieve top rankings within the stipulated time you promised your client, do you know what just happened?
You've failed as a brand.
Here's what I advise my clients: "Don't over promise if you know that you can't deliver."
As marketing consultant, Roy Hollister Williams puts it, "the first step in exceeding your customers' expectations is to know those expectations."
For instance, be conscious of what you promise in your response time and keep to it. If you promise to deliver product 30 minutes after order, just do that.
Better yet, you can deliver in 25 minutes time. You must not go below expectations.
Promise what you can do. Set expectations that you can meet. In the event that you're not able to meet expectations, apologize and compensate your customers. Compensation is not enough.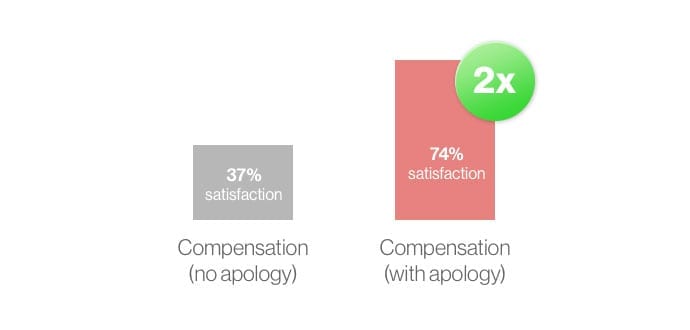 If a customer is expecting a high quality product and service, but gets a crappy product – regret will follow. They'll begin to regret purchasing the product in the first place with their hard earned money.
Realising that your customer's satisfaction is key to sustaining them will help you build a sustainable business.
Once customers are badly treated, they live with it for ages. And they'll find it difficult to forget negative experiences and undelivered promises.
3. Build trust through relationships
Successful businesses are built on trust. When two people are involved in a business, if there is no trust, the business dies.
And there are only two persons in your business:
You and the customer.
Seeing how important trust is to your business, you've to consciously make attempts to promote trust. As you initiate relationship with new and existing customers, you give them the opportunity to trust you.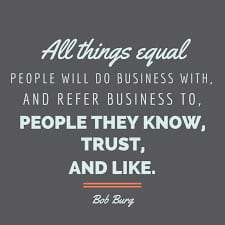 Ideally, when you're looking to build trust, use the customer behavior data to deliver enormous value in your product. That way, they will continually nod and accept your recommendations.
According to a new report by EY and Forbes Insights, "marketers should use data to build trust with customers."
The moment customers discover that you're not trustworthy, they will switch to your competitors. Nothing scares customers away like bad experience. Worse, they'll spread the negative news with others.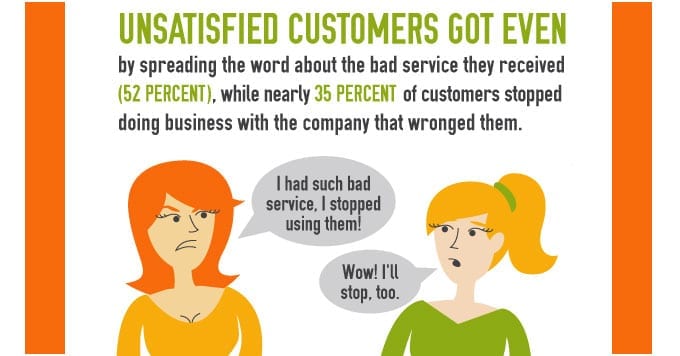 The commitment of your customers will be firm when trust increases.
A survey conducted by Concerto Marketing Group stated that 83% of customers will recommend your brand to others if they trust the brand. While 82% will stick to your brand if they trust it.
This means that when you build and grow trust, your customers will gladly advertise your brand – without asking for any compensation.
Lexus Sweden builds trust through customer conversations. "We communicate with reviews instead of just using traditional marketing because authentic customer commentary is more trustworthy," explains Drakenberg.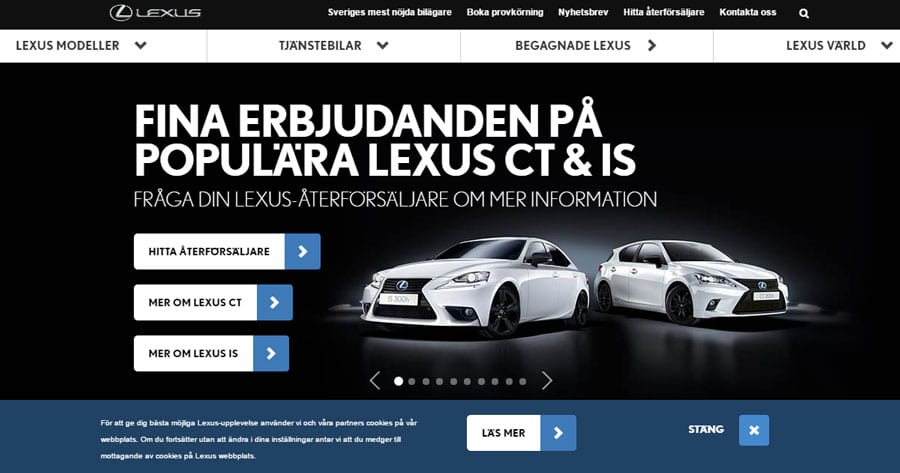 In 2011, Lexus Sweden found that people who visited the company's website engaged with reviews, which led to 35% more pageviews than those who did not – and spent 122% more time on the website.
4. Use automation to re-engage customers
Automation is allowing some of your routines to be handled automatically be a software. The most popular is "marketing automation."
Monitoring and keeping your customers abreast manually is time consuming.
Because there are so many processes to be repeated daily, in order to keep your brand fresh in the customer's mind.
Truth be told, there are still challenges of marketing automation. The most obvious is the data quality and integration. Poor marketing process is also a big factor.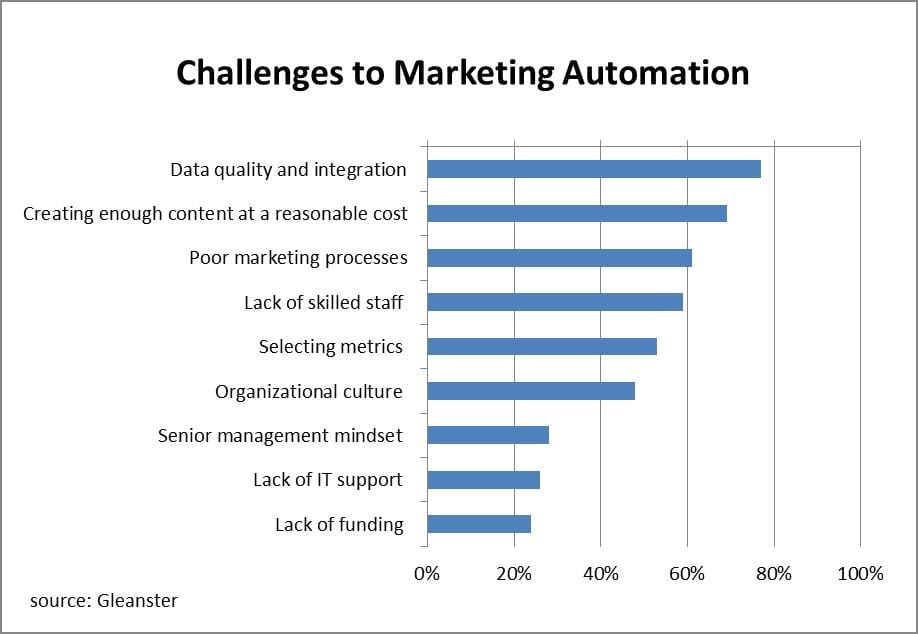 Automation will set you on a faster pace more than your competitors. See proof below: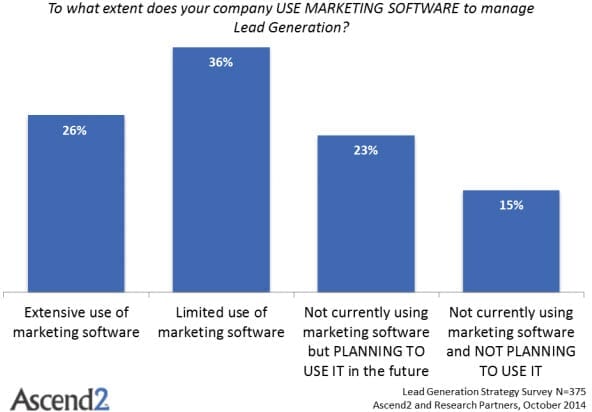 The idea here is to use automation to re-engage your customers. Sure, you'll see a boost in conversion rate as you engage customers manually, however, you can communicate stronger and faster through automation.
Do you promise to send useful email newsletters to your customers twice a week, as well as SMS to new customers, tell me: how can you handle all the task without automation?
You can select from the 15 best marketing automation software, if you're ready to take your customer relationship management to a new level.
When your processes are standardized, it will give you the opportunity to deliver on the promises that you made to customers.
Through automation, you can manage your customer contacts, drip feed education emails, schedule promotional emails, text messages, and event notifications.
5. Improve KPIs around customer service
KPI stands for Key Performance Indicator.
Klipfolio defines it as a measurable value that demonstrates how effectively a company is achieving key business objectives. Organizations use KPIs to evaluate their success at reaching targets.
KPIs are equally regarded as a roadmap. Because they help you visualize what the future holds for your business, and what direction you should be taking.
By carefully studying your key performance indicators, you can tell what gets your customers excited or unhappy.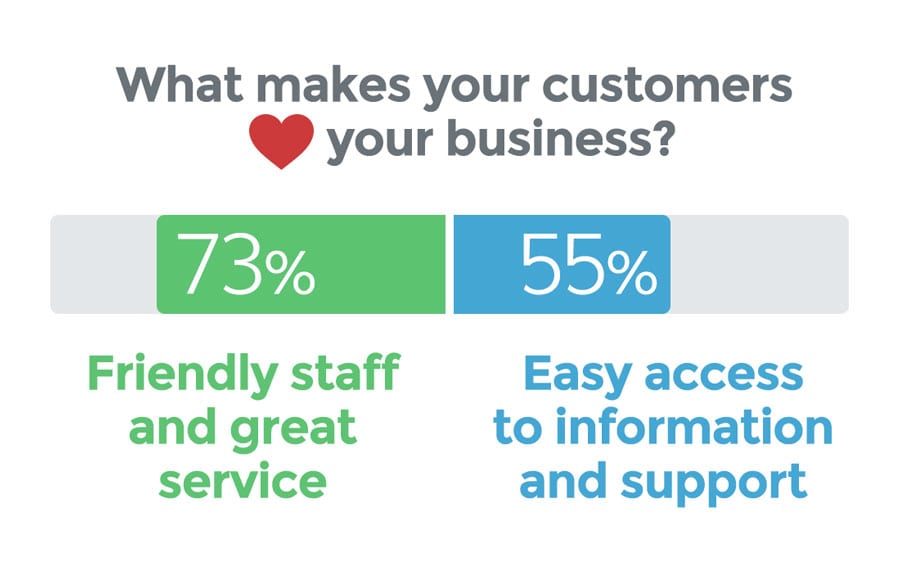 At a glance, you'll agree with me that delivering a great customer service and making it easy for customers to access vital information and support is critical.
And this is one of the core reasons why you need to automate marketing processes. For example, Help Desk software can help you map your customer persona, set up a campaign, and collect vital customer behavior data.
At the end of the day, whether you're in charge of customer service or administration, you can easily tell how your customer support treats your customers. The KPIs will reveal everything.
But the essence of all these is to render good services, and meet customer's goal at the end.
Here are the 5 essential KPIs for effective customer engagement:
i). Response Time: When customers indicate interest in your offer, response time is a metric that measures how quickly you contact customers and interested parties with an email, live chat, or a sales call.
Time is critical here. If you delay, your conversions will be low. In the same vein, responding too quickly may not be right for your brand. You've got to find a balance.
Real estate experts believe that your response time should fall in between 10 – 20 minutes. That way, you'll get optimum result, without leaving any footprint.
ii). Conversion Rate: This measures the relative response that you get when you put the call across, send a quick email, or have a live chat with either a new or existing customer.
As you send outreach emails, how many of them were opened? Out of the opened emails, what percentage of these led to sales?
Conversion rate is a key performance indicator that's critical to every business, irrespective of the industry. You can also measure conversion rate within your funnel – to determine how you're attending to customer's specific needs at every stage.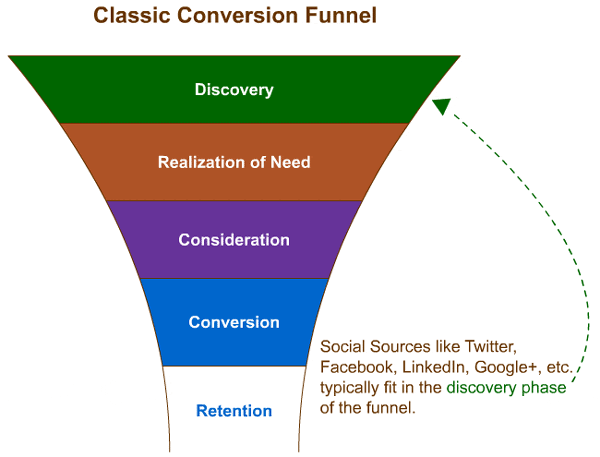 iii). Funnel Drop Rate: Getting new subscribers to your list is awesome, but you equally want to measure how often people unsubscribe from your list. That's what this KPI is all about.
iv). Actions per engagement: The moment you begin to measure your customer's response to calls, outreach emails, you'll be amazed by the result – because, patterns in their behavior will start to emerge.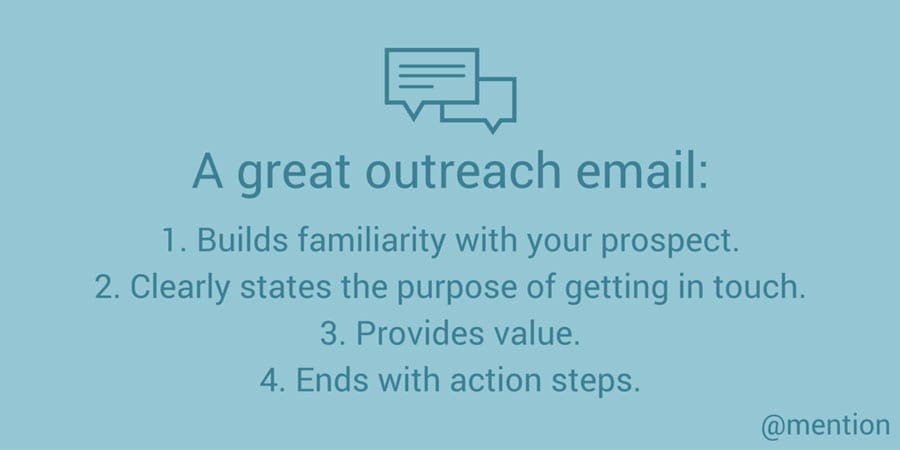 With this new behavioral pattern, it's easier to determine how many times you need to engage (e.g., call, send email) with your customers before they take the necessary action (e.g., purchase a product).
v). Communication freshness: When was the last time you sent email, made a call, or had a conversation with your existing customers? What was the outcome of the last conversation?
Until you're passionate your customers and dedicating time to engage with them, your business will likely suffer.
6. Leverage customer feedback surveys
Surveys are powerful tools for building customer engagement. Surveys may look boring, but people like it.
According to Fluid Survey University, "The Average Response Rate for email surveys is 24.8%." And there are several benefits associated with email surveys. Take a look: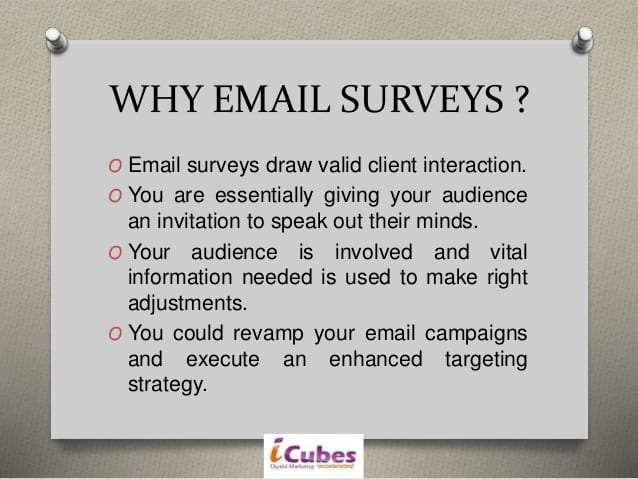 Truly, hearing from customers directly to know how they feel about your products and services is a great way to cement the bond that already exist. In essence, it can help you develop engaging custom content for customer retention.
When customers are given the chance to express themselves, they reveal their minds and feelings about your brand.
In their complaints, be sensitive enough to catch the pain points. Get to know the areas they're not satisfied about and why. Adjusting in those areas will turn things around.
Warning: Don't frown when your customers complain. Be patient enough to hear them out. Their feedback is all you need to scale from being a mediocre or average business to a respected brand.
Remember that through feedback, you can re-engage a customer that's about giving up on your brand.
No matter how you look at it, automation can help your business in so many ways. Most striking is the fact that it can help you engage and retain your customers.
7. Develop a frequent communication calendar
A communication calendar is what you use to keep in touch with your customers at regular intervals.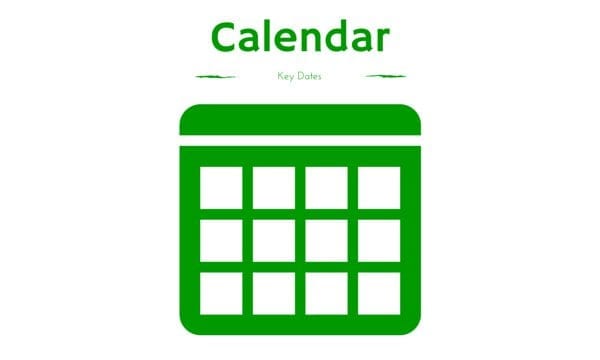 Just the same way an editorial content calendar helps you keep track of your content strategy, content creation, publishing, and promotion in check, you can't fail with a communication calendar.
The calendar is basically a programmed sequence of events, phone calls, special offers, handwritten notes, and so on, which you send to your customers using an automation software.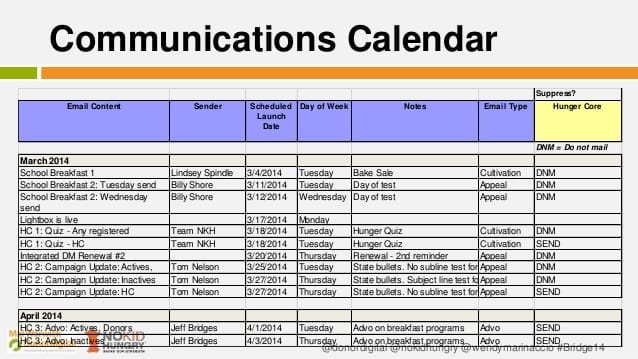 The programmed sequence of events is essential for pre-sales, sales, and post-sales processes.
Brands that keep a communication calendar usually find it easy to engage with their customers. Because, the frequent communication eliminates post-purchase doubts, improves trust level, and persuades the customer to come back again.
There are several communication calendar tools online, which allows you to send sends cards, letters on events, phone calls, special offers, and appreciation messages to customers periodically.
With this calendar, you can automate periodic communications with your customers easily. A lot of organizations are already using this marketing automation tool to communicate with their customers.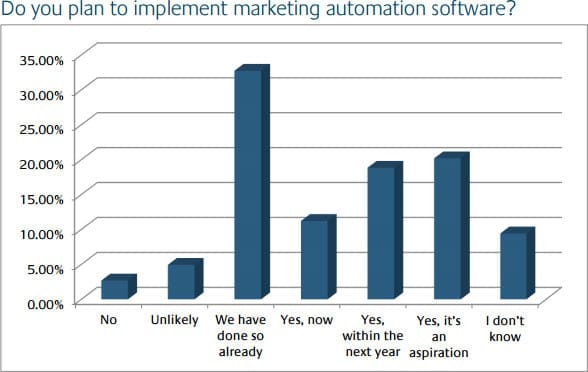 Frequent communication makes the customer feel valued and important, since you're keeping them informed of your processes.
A recent statistics showed that organizations that relate with their customers more than 10x a year have 300% profit more than those that lost contact with their customers.
Side note: Customers' interests could be neglected, but with frequent communication calendar tool, the processes are programmed and automated to send messages.
8. Overdeliver on your promise
Because a promise is a debt.
It's dangerous promising what you can't deliver.
According to statistics from Business.com, when a customer is dissatisfied, he will likely tell 20 more persons about her negative experience with the brand.
To avoid hurting your customers, the rule of business hasn't changed: "Under promise and over deliver."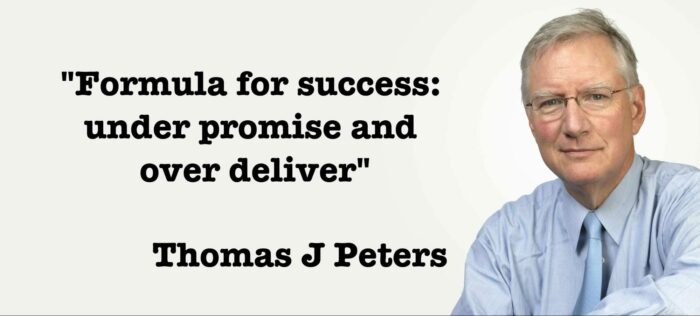 When you follow this formula, you're exceeding customer expectation. After all, you're going beyond what you promised.
That's a great opportunity for you, too.
Only a fraction of people have succeeded in exceeding expectations. Sadly, 25% of businesses don't even meet the expectations as shown in the chart below: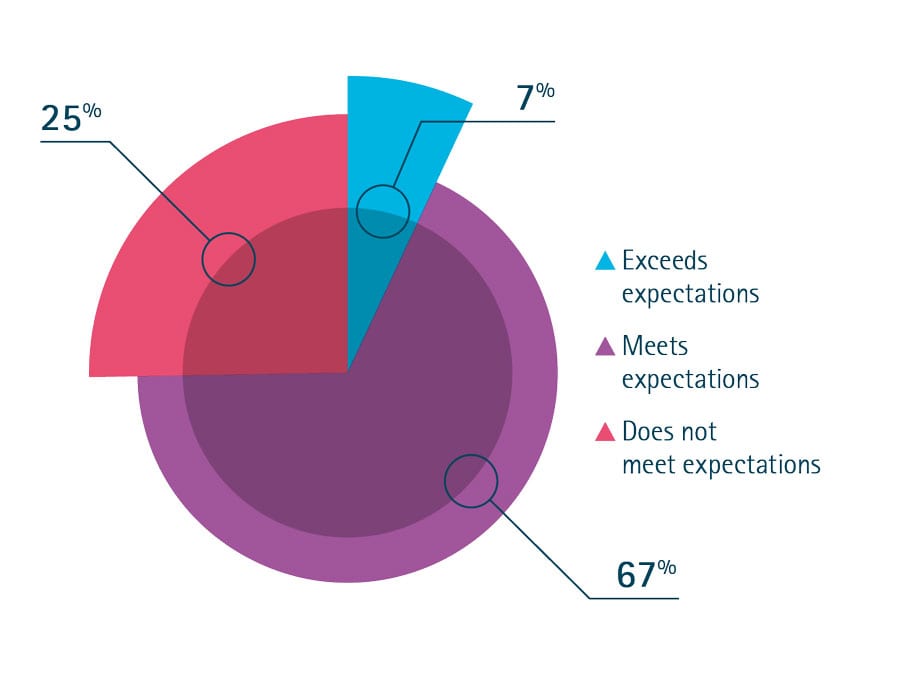 You know that promises raise expectations. When customers are expectant, they're at a delicate stage – because a step could make or mar your brand. Become sensitive to your promises – and dare to exceed them.
A recent study by Manuela Vieth revealed that unkept promises provoke revenge against the organization that failed to honor them.
As the saying goes, "Don't wake the lions in customers."
Customers can be aggressive when disappointed. If you promise to deliver a product in 20 minutes, be there at 15 minutes or 5 minutes before the time. As simple as this is, you'll have succeeded in satisfying your customer.
9. Measure customer lifetime value
Do you see your customers as one of your biggest assets? Well, if you don't know, they're your biggest asset.
Customer Lifetime Value (CLV) is one of such important key performance indicators that show you the worth of your customers over a period of time.
For example, if you sell online courses and charge a monthly fee, you're not really concerned about new customers, but the lifetime value of each customers who purchases from you today.
It takes a lot of resources to get a customer. As a business person, you'll like to know the value each of your customers is bringing to your business. It's called customer's equity.
Some of your customers have added more value than others. Some will always come around to buy. This repeated buyers are your VIP customers.
These are the same group of customers who will refer others to your business through word of mouth.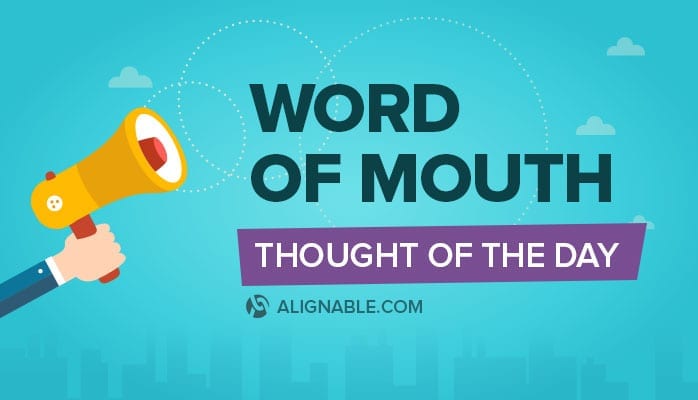 The value you place on your customers help you predict revenue and determine your budget for providing engaging content at all times.
You can use the Customerlifetimevalue.co to estimate how much a customer is worth to your business.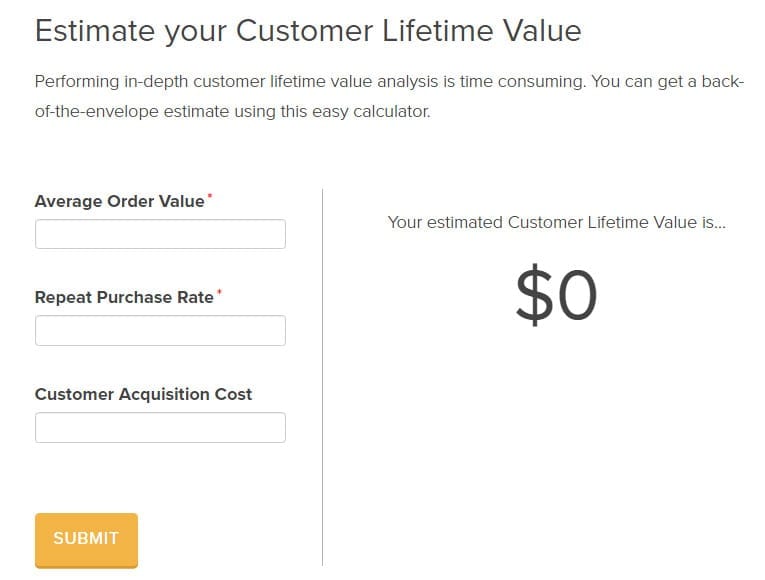 For more information on Customer Lifetime Value, see the resources below:
10. Learn from customer complaints
Hey, you need to run away from customers who complain, right?
Wrong.
On the contrary, you should run to them. This group of customers who complain (to you or to others) are your greatest marketing asset.
It's through complaints that you get to know the defects in your products and services. Complaints reveal what you should improve in your business and what to ignore.
It's in the place of customer complaints that you know what your customers care about, and what they expect from your products and services.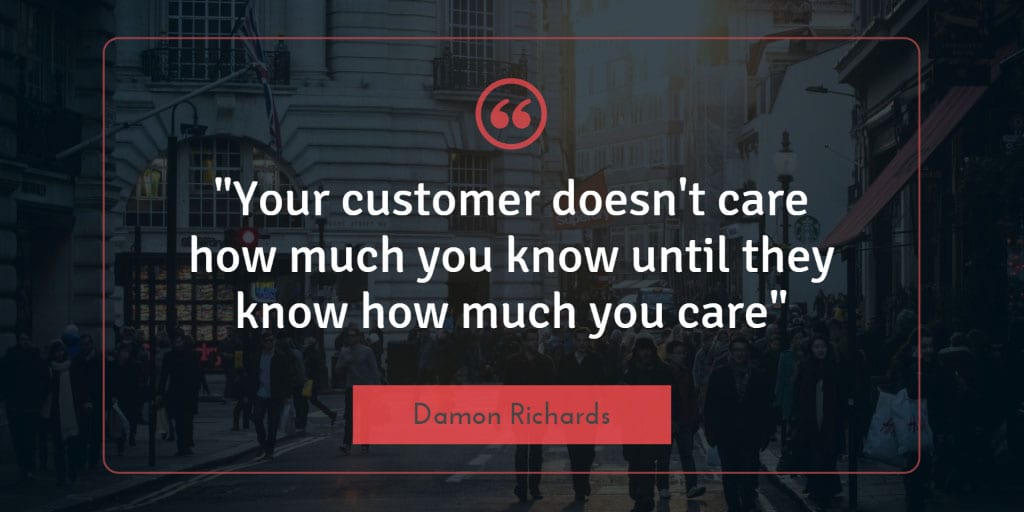 Here's what you need to know:
A customer who complains is willing to stay. Some customers disappear without leaving a comment. This is not good for your business.
If you resolve the complaints in their favor, 70% of complaining customers will do business with you again.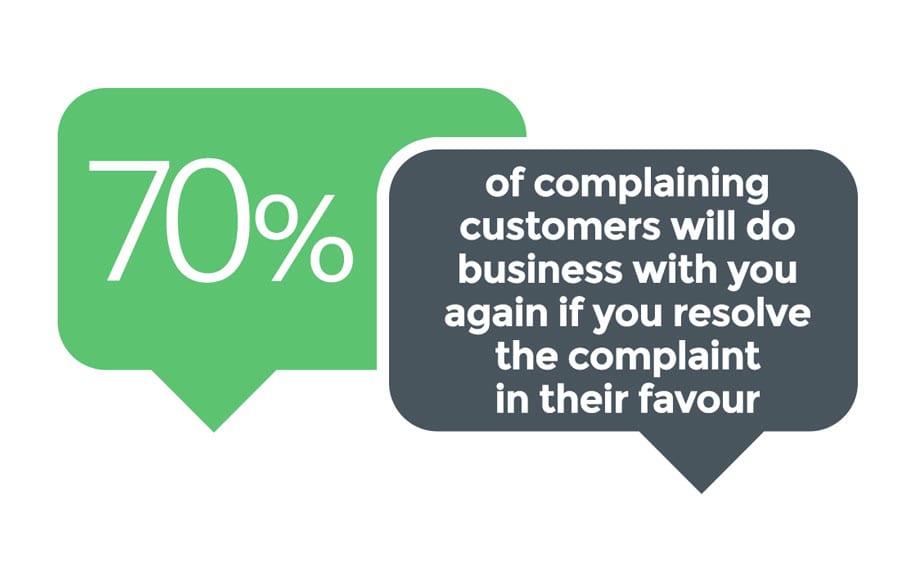 Therefore, give attention to your complaining customers. They're still interested in your business.
11. Train your customers with educational emails
Sending email newsletters is still the #1 customer retention strategy that works.
With the right application, email newsletter can help you train your customers – especially when you're 85% focused on educating them with branded content.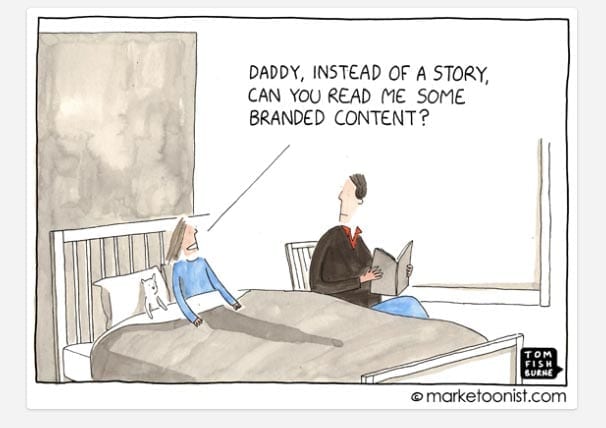 According to Nielsen Norman Group, "Newsletters are great for growing or maintaining relationships, even during times when people aren't actively making purchasing decisions.
Attending to new customers and email subscribers after the initial contact is vital. With an educational newsletter that you send out periodically, they'll trust you more – and feel excited purchasing from you.
After all, "teaching sells," says Brian Clark
Email marketing has over the years been a major way of increasing customer conversion. But the question still remains: "what type of emails are you sending to them?"
Sending educational email is a smart method of educating your customers – and giving them good reasons to consider buying from you – and not your competitors.
If they can get valuable content from you at the earlier stages, they probably will like to remain with you.
Dare to train your new customers with educational emails. Show them step-by-step, how to use your product, the benefits, and behind-the-scenes video or pictures. And nurture existing customers with loyalty programs.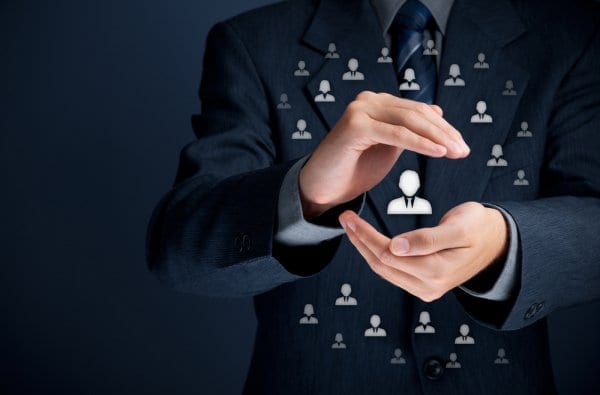 Just the same way you nurture your new employees to understand the company's goal & culture, you must train your customers via email newsletters, too.
Using customer's personal experience at some point in the pre-sales, sales and even post sales stages can be very effective.
Because, it gives them the feeling that they are part of your business, as they are always informed about any change or promos associated with your business. This is a strong motivating factor when they're making purchase decisions.
12. Use live webinars to educate and inspire customers
GoToMeeting.com and several other software have grown to become strong brands in the digital marketing space, because of the key roles they play.
They help you host your webinar from start to finish.
Webinars are powerful lead generation and customer retention strategy. It's the best strategy to revive a dying business online.
"Based on a survey we conducted with our clients, between 20% and 40% of webinar attendees turned into qualified leads." (source)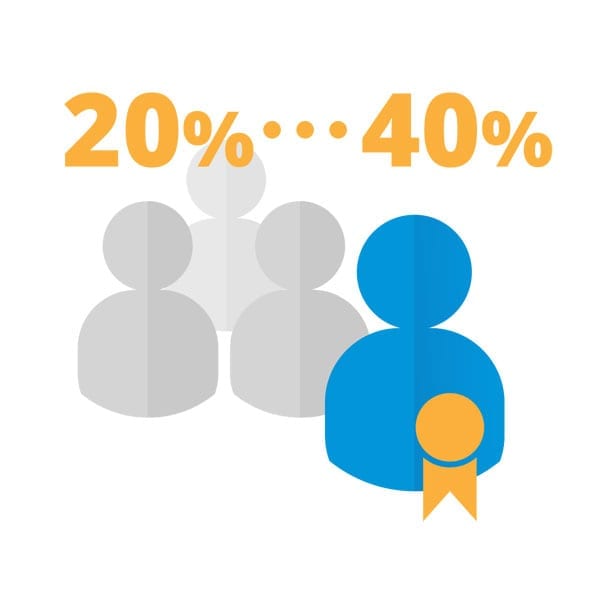 Webinars create impact. Successful brands online started out with webinars.
In fact, authority sites such as KISSmetrics, Crazy Egg, HubSpot, LeadPages, Unbounce, Copybloggers and so on grew into multi-million dollar digital marketing businesses through webinars.
A webinar can help a business achieve all the organizational goals of content marketing. Yes, webinars are that powerful!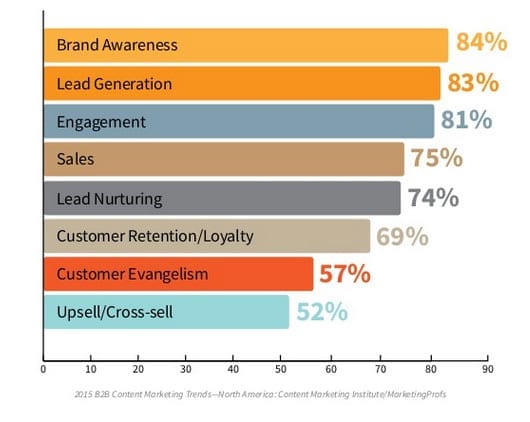 Engaging your customers in a webinar gives them the avenue to learn more about your products/services.
And not just that, they're also allowed to ask questions and present their challenges for every attendee to see.
In the course of discussion, they can make suggestions that will definitely redirect your focus – in the right direction.
Use webinars in your business to build trust with customers.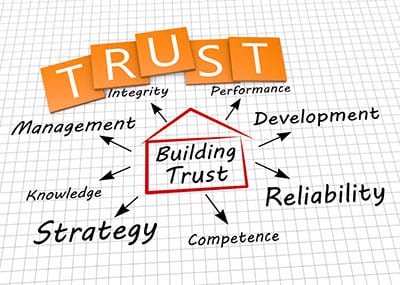 You can actually host an event for your customers, with a bid to answer their questions in a personal manner.
It also shows that you really know what you're talking about, when you can give a voice to your answers.
Sometimes, blog posts, articles, ebooks, and other written content limits the customer from getting to know you at a personal level. That's why you need to consider hosting a webinar.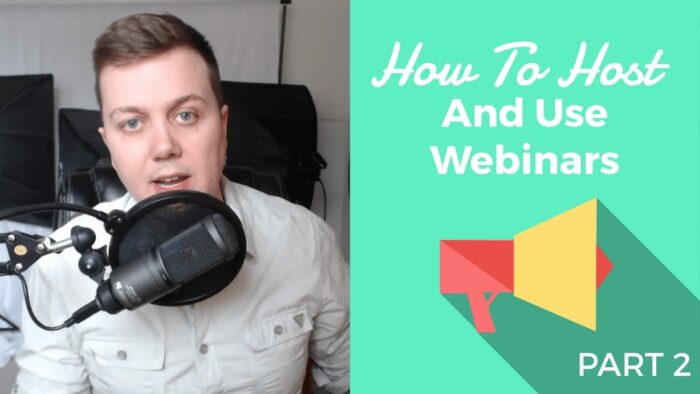 After the live webinar, you can further take advantage of video sharing sites, by posting the recorded webinar on YouTube, Vimeo, on your blog – in order to reach more potential customers.
13. Consistently add valuable content to your funnel
As a marketer you might have come across the word "funnel."
Well, it's an integral part of every content marketing strategy. Before a business can talk about conversion rate, there must be a funnel in place.
The goal is to guide the visitors and engage with them, until they're ready to purchase your product.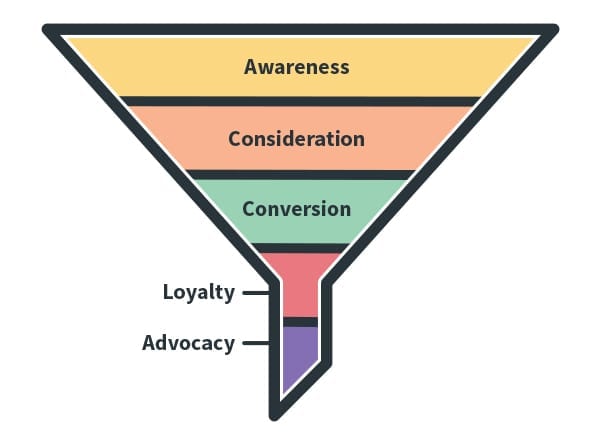 When people first visit your website, they need to be properly nurtured and engaged with relevant content and persuasion techniques – until they're ready to buy.
Don't try to sell to strangers.
It's just like making a purchase on Ebay. The customer starts by logging in, searching for the product, then add to cart, before paying for the item.
HubSpot simplified this process into 3 vital stages: Awareness, Evaluation, and Purchase.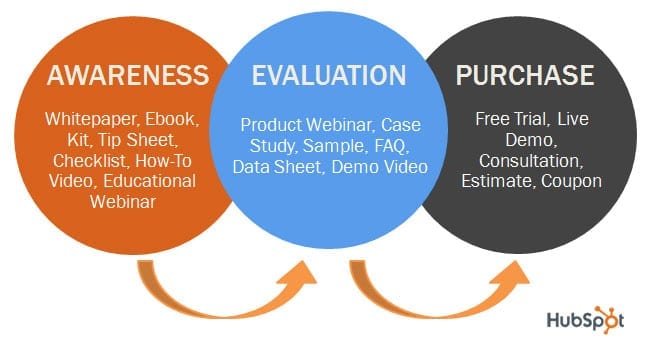 The Top Of The Funnel (TOFU) is usually crowded. But as people go down the funnel, the number of leads reduce, and only a tiny percentage of these leads will eventually purchase the product.
To a large extent, the more people you've at the TOFU and MOFU (middle of the funnel), the more customers you'll eventually convert.
In each of these stages you should add valuable contents that will encourage the visitor to move to the next level. This image shows examples of what you can offer at each stage.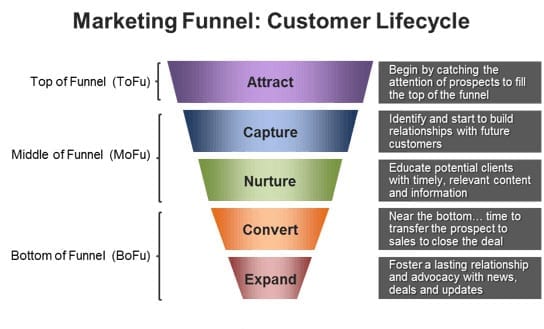 14. Create a community and customer advocacy program
One quick way to encourage advocacy and community is by creating a discussion board or forum in your website.
It can help retain customers – because they'll feel appreciated being in the midst of other customers. This is a form of social proof.
A community will give your customers the opportunity to discuss important topics and ask questions about your products and services.
An example is Shopify's discussion board. It's very active and shopify store owners use it to engage with other users.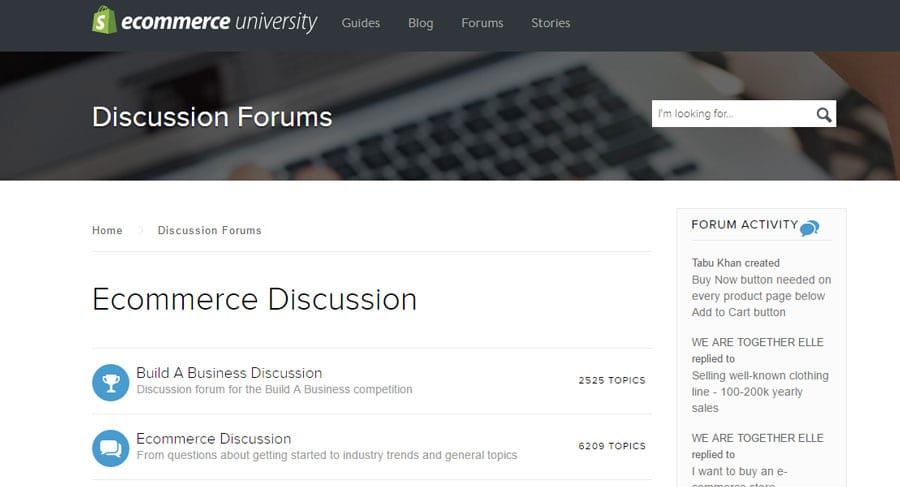 Challenges, questions, and new ideas are raised – and with everyone being actively involved, solutions are just an arm's length away.
This medium can further be engaged with news about new product features, promos, and acquisitions.
You can even add fun to the discussion by rewarding your most active members, and giving away access to your premium coaching courses or programs at half the price or even free.
This would inspire more active participation, and in turn build your customer's confidence to trust in your brand.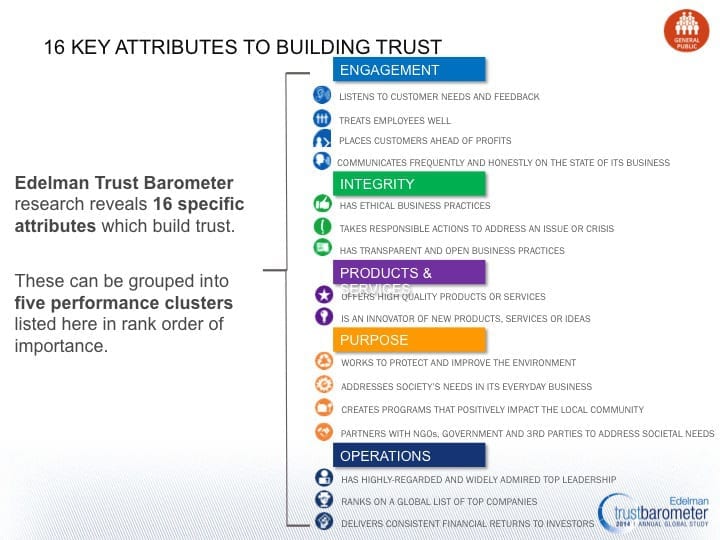 Since building a community around your brand is an essential tool for communicating with your customers frequently, and educating them, it's important that you moderate the threads – to avoid irrelevant discussions that would dent your brand.
You'll definitely read negative comments or complaints. Whenever you find one, don't ignore it or feel reluctant about it. Go ahead and address it openly. That way, users will learn, appreciate, and build confidence in your brand.
All of these discussions are working together to help your customers become brand ambassadors.
Look around and you'll notice that successful digital companies got to where they're, not only because the founder was smart and influential, rather, it's because the customers participated.
Word of mouth can spread faster than speeding bullet, if you orchestrate it from the onset.
Digital marketing influencers have found that consumer word of mouth is a powerful tool in growing sales, it generated 2x the sales gotten from paid advertising.
It's highly credible for generating new customers and retaining existing ones.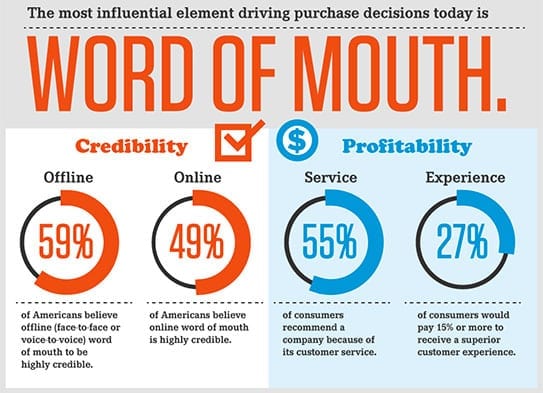 Consumer advocacy is designed to nudge the customers from the inside – letting them know the need to spread the good news.
In a recent study, about 36% of US executives testified to the great increase in customer acquisition through consumer advocacy.
It'll interest you to know that word of mouth is more effective on customers, especially when buying a product for the first time or an expensive item.
A case study by Nielsen further shows that 92% of consumers responded positively to recommendations from friends, than they do to TV ads.

More so, referred customers have a 37% possibility of sticking to your brand and 50% chance of making a purchase.
15. Personalize your communications
When it comes to customer service, you can't afford to be lukewarm. You're either all out to help you customer, or your business will suck.
According to Eitan Fogel in an interview with BusinessInsider.com, "I don't know of a single person who doesn't like the sound of their own name. Personalization has long been a critical component of customer relationship management and customer service."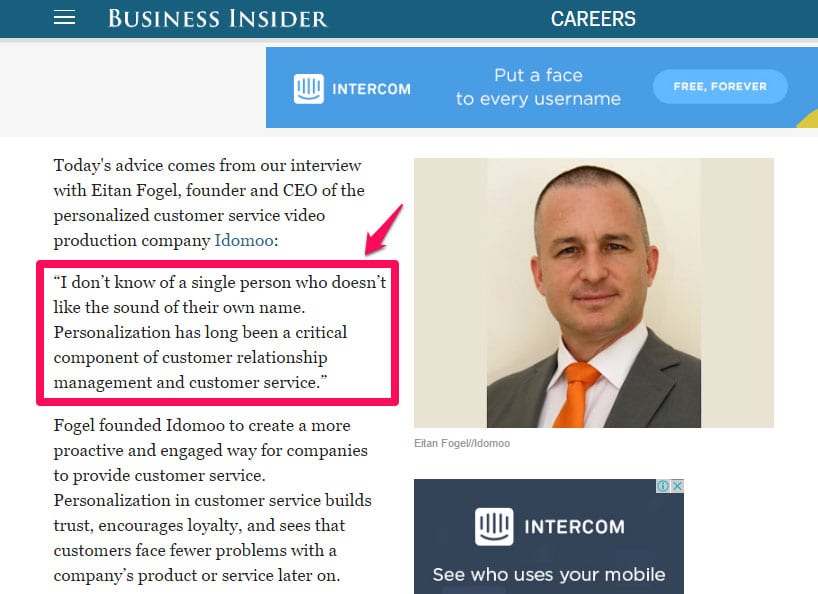 Truly, personalization is the key that you need to trounce the competition.
It doesn't matter how sophisticated the tools that your competitors are using, if you can get personal with your customers, you'll be able to communicate clearly to and meet their needs.
For example, Banks and other financial institutions are currently using this technique.
The value of personalization is enormous. Banks want to know their customers well – that's the reason for the endless forms you'll have to fill whenever you need to get things done at the Bank.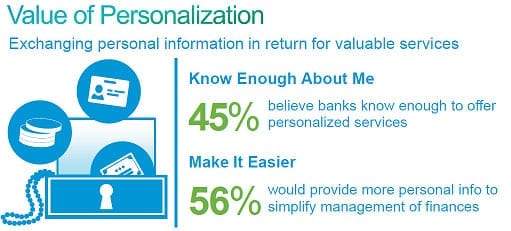 Personalization can be done at different levels. Yes, you can personalize your emails. That's obvious.
You can also personalize your communications, by creating custom content that engages your customer in each stage down the funnel.
But personalization shouldn't be done on emails alone. Even in live chat, customer service emails, or FAQ pages, you can tour the personality route – just to make your customer happy.
Take a look at the Customer Intelligence Engine, at the right side of the chart, you'll see various channels through which you engage with your customers. Make sure that personalization is an integral part of it.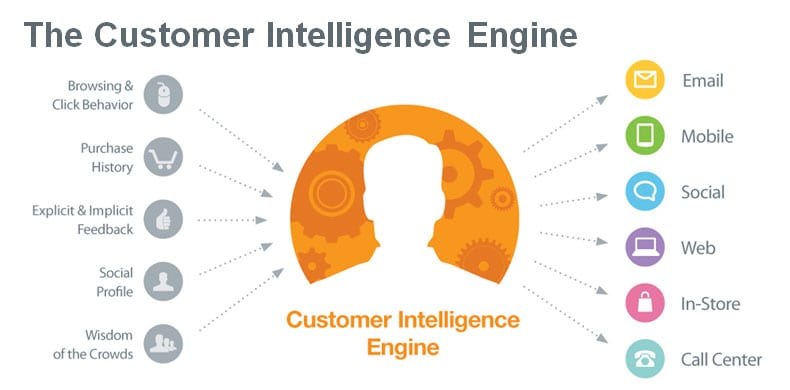 It feels good to be seated in a restaurant, a waiter comes by and calls you by your name, plus "what can we offer you," with a smile.
I'm sure you'll reply, "my usual."
Few minutes after, he serves your "usual."
That's how customer relationship should be done. Did you know that by looking at your customer's purchase history, you can actually personalize their experience better?
Absolutely.
According to Capgemini, more than 60% of customers finds it interesting when they are presented with their purchase history. This lets them know that the merchant or brand is trustworthy.
Unfortunately, most marketers are aware of the benefits of personalization in customer retention, but just a few of them practice it.
Learn to personalize without borders. Doing it online is pretty easy and common, but you should take it offline, especially if you've a local business.
Here's a case study excerpt from Everengage:
"One example of this is when a Zappos customer had traveled to Las Vegas and forgotten to pack the shoes she had bought from Zappos. She went back on the site to buy them again but couldn't find the same ones because they no longer had it. So the customer support team actually found the shoes at a local mall, purchased them, and personally delivered it to her at her hotel room, for free. Guess which company she recommends when her friends ask her where they can buy shoes."
16. Address customer's complaints on time
In this era where brands are busy chasing after new leads, the last thing they need is a complaint. Truth be told, attending to customer complaints would waste your time.
Nevertheless, complaints still remain a vital tool in enhancing the growth of a business. You've got to give a listening ear. Start today.
It gives you the opportunity to see things you overlooked, or probably didn't see.
Most firms that have recorded great success all have what we call customer care departments.
Overall, 69% of customer service are rated good if customer's problems or complaints are resolved quickly.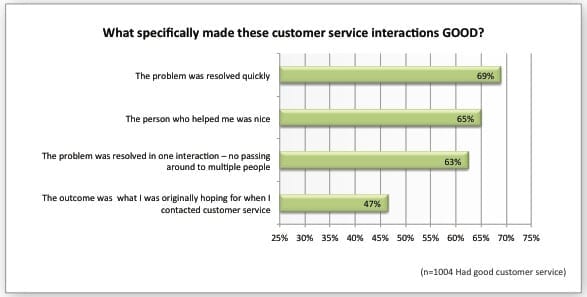 Effective customer service rely heavily on how fast the problem is resolved.
Your customer care department should be trained, flexible, welcoming, and have an open policy.
Complaints should be a priority that needs urgent attention in your business. Don't defer or postpone giving attention to it. Answer the question now.
Your firm should be able to resolve complaints from all sources (email, offline, social media, phone calls, etc.).
17. Use unbiased customer reviews and testimonials
Use the resources that you already have to retain your customers. Period.
Customer reviews. Testimonials. Star ratings.
These are important metrics that you MUST integrate into your customer retention strategy.
Do people trust you enough to buy from you?
In a survey by Brandify, 88% of respondents said that negative reviews influence their purchase decisions.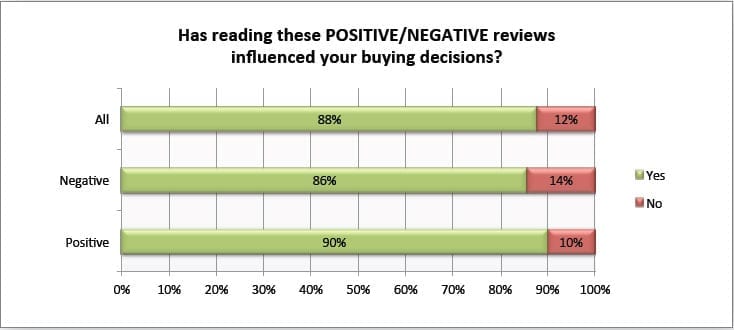 The truth is, there are no credible company or brand that customers will purchase from without reading reviews.
Even Apple, Amazon, Ebay, Wal-Mart. Online shoppers still read reviews about the iPhone 6, Amazon Kindle, and so on.
Generally, consumers are always cautious and curious about online products, especially digital products, like software, online courses, ebooks, plugins, etc.
This brings us to an all-important question: What do people say about your brand?
Giving an answer to that question is as important as turning profits in your business.
When it comes to purchasing products online, about 92% of consumers regularly or occasionally read customers' reviews first.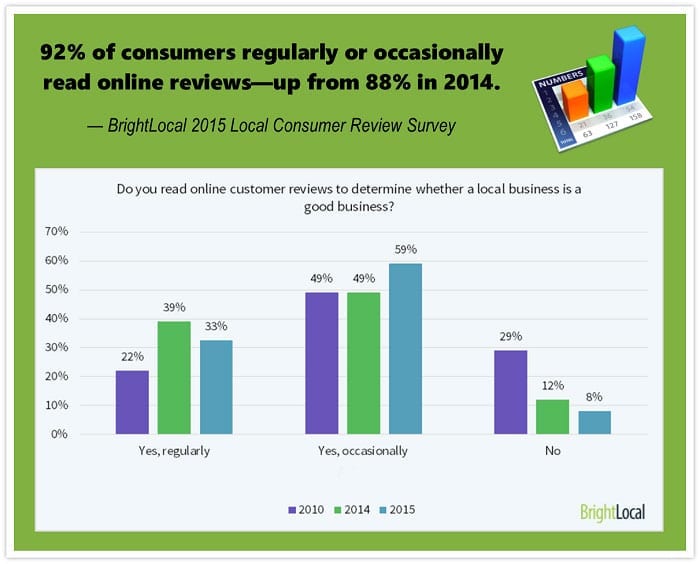 Both customer reviews and testimonials are powerful tools to retain your customers. If you've not been using them, start today.
When new customers read real testimonials, they'll quickly come to terms with the product, and see themselves using it. The testimonial doesn't have to be 100% positive either to inspire new customers.
Why should you use customer reviews and testimonials?
Let's look at a few of the benefits:
They help to build trust with your customers.
They help ring the benefits of your products in the customer's ear.
They speaks for you so you won't sound salesy, since they aren't your own words, but customers'.
Conclusion
From small startups to huge Fortune 500 companies, these 17 customer retention strategies have been implemented – and the results intrigued even the pros.
As you'd expect, none of these strategies is guaranteed to yield overnight results. You'll need to be patient as you implement them.
There is nothing more frustrating than giving a strategy a shot, and giving up simply because you didn't see quick results. Stay put. Don't give in.
By the way, which of these customer retention strategies have you implemented, and how did it work for you?