How to Attract New Clients to Your Agency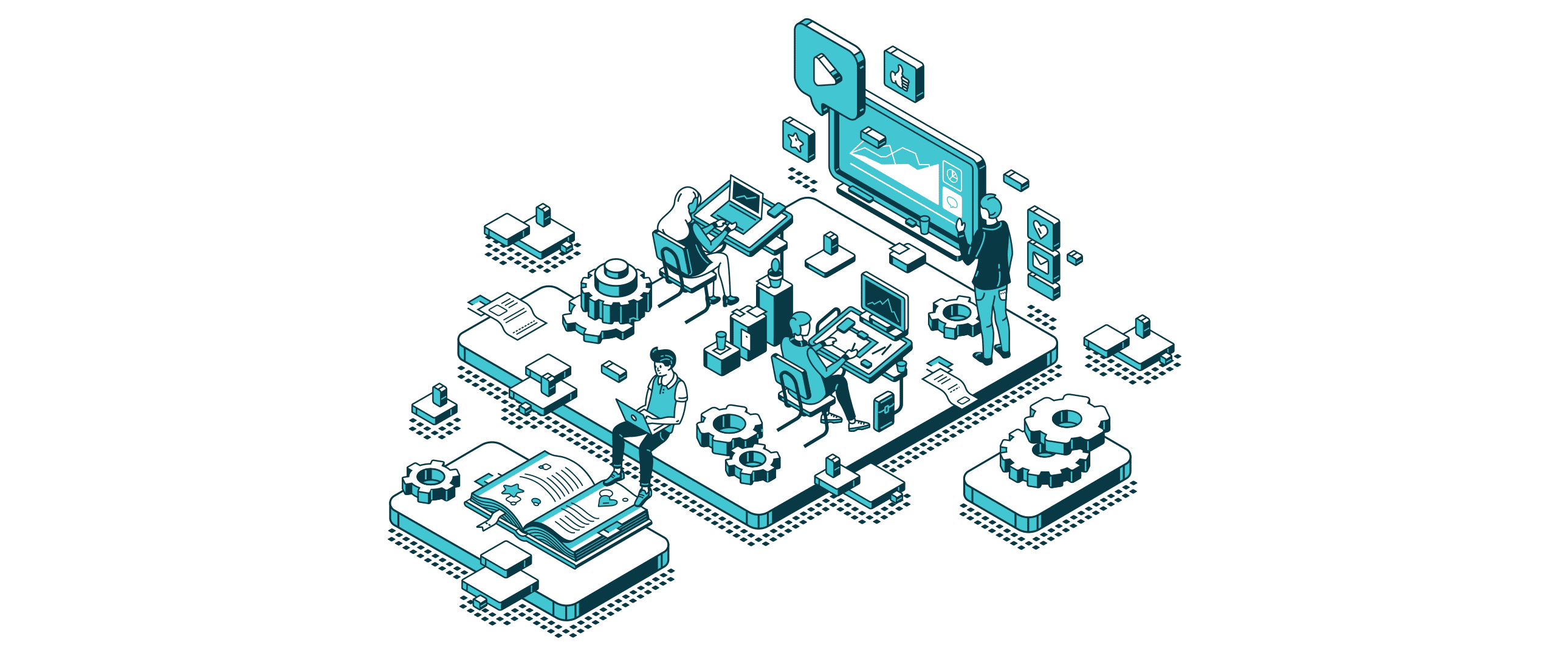 Agencies should always be actively trying to onboard new clients. Failure to do so can have long-term repercussions for your business.
Even if you're doing well right now, your contracts will eventually expire—and there's no guarantee that your existing clients will renew. So whether you're running a startup or own a well-established firm, new customer acquisition strategies for agencies should always be a top priority.
Throughout my career, I've worked closely with dozens of agencies of all shapes and sizes. These experiences have taught me what it takes to have success in this space.
I'll share some of the top marketing strategies, tips, and best practices for onboarding new agency clients. Here's what you need to do.
Cold Email Outreach
With so many new and exciting marketing strategies out there, it can be easy for agencies to overlook the basics. But don't underestimate the power of email.
Cold email outreach is one of my favorite ways to acquire customers, especially if you want to attract new mobile app clients. For starters, cold email outreach is cheap. Aside from the email software you're using, the only cost you'll incur is your time.
In addition to the sky-high ROI associated with email marketing, a whopping 80% of prospects say they prefer email as the first-contact method.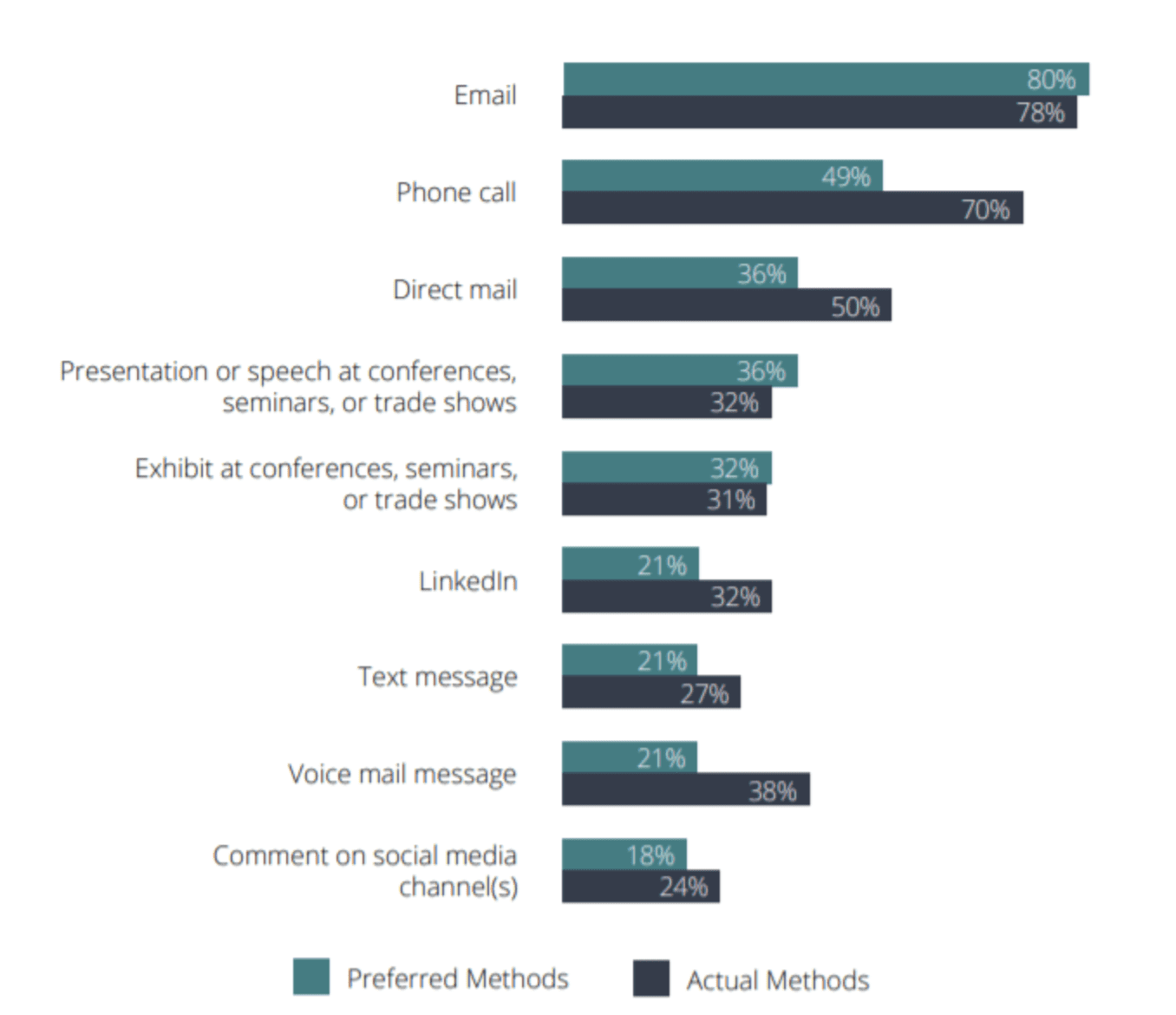 As you can see from the graph, this ranks first above every other option. It's 31% higher than cold calling, which ranks second on this list.
While cold email outreach can be highly effective, it only works well if you put in the time and effort. This involves things like researching who to contact, testing different subject lines, and following-up at the right time with the perfect message.
Need help with this strategy?
When you sign up for BuildFire's mobile app reseller program, we'll send you our cold email outreach playbook. This resource has 25 real strategies that you can follow. All of these sequences are designed for attracting new mobile app clients. You can use this guide as a template, essentially copying and pasting the messages (and filling in your agency's information).
Provide Additional Services
Being a one-trick pony limits your potential pool of prospects. The best agencies offer a wide range of services, which makes their firm more appealing to a greater number of people.
For example, let's say your agency only provides website development and design services. You're excluding prospects that need help in other areas. Other examples of services you could add are:
Content creation

Video production

Inbound marketing services

Mobile app development

Branding

Strategic planning

SEO (search engine optimization) services

ASO (app store optimization) services

Influencer marketing

Mobile app marketing

User acquisition
The list goes on and on. I'm not saying you need to provide every service under the sun. There's a fine line between quantity and quality. Don't spread yourself too thin and offer services in areas that aren't in your wheelhouse.
If you're not an expert in certain areas, adding new members to your team who specialize in other categories will be the best way to expand. As a result, this will definitely make your agency more appealing to a wider target audience of prospective clients.
For those of you who aren't ready to hire new full-time employees, build relationships with contractors. Here's what I mean. Let's say you want to offer content creation. Rather than hiring someone in-house to complete these tasks for your clients, you could always contract out blogs, ebooks, landing page copy, or other content to a freelance blogger or independent contractor.
Another benefit of new services is client retention. In addition to attracting new clients to your agency, these extra services will be appealing to your current clientele. So you can upsell them and extend those contracts.
Follow Market Trends
The best agencies always keep their finger on the pulse. They follow relevant news across a wide range of industries that will ultimately help their current customers and prospects alike.
How can you possibly onboard new clients if you're not fully aware of what's going on in different industries?
For example, let's say you work with businesses that sell physical or digital products. You should be learning and researching more information about consumer behind habits. In your research, you'd likely discover how mobile commerce is trending upward.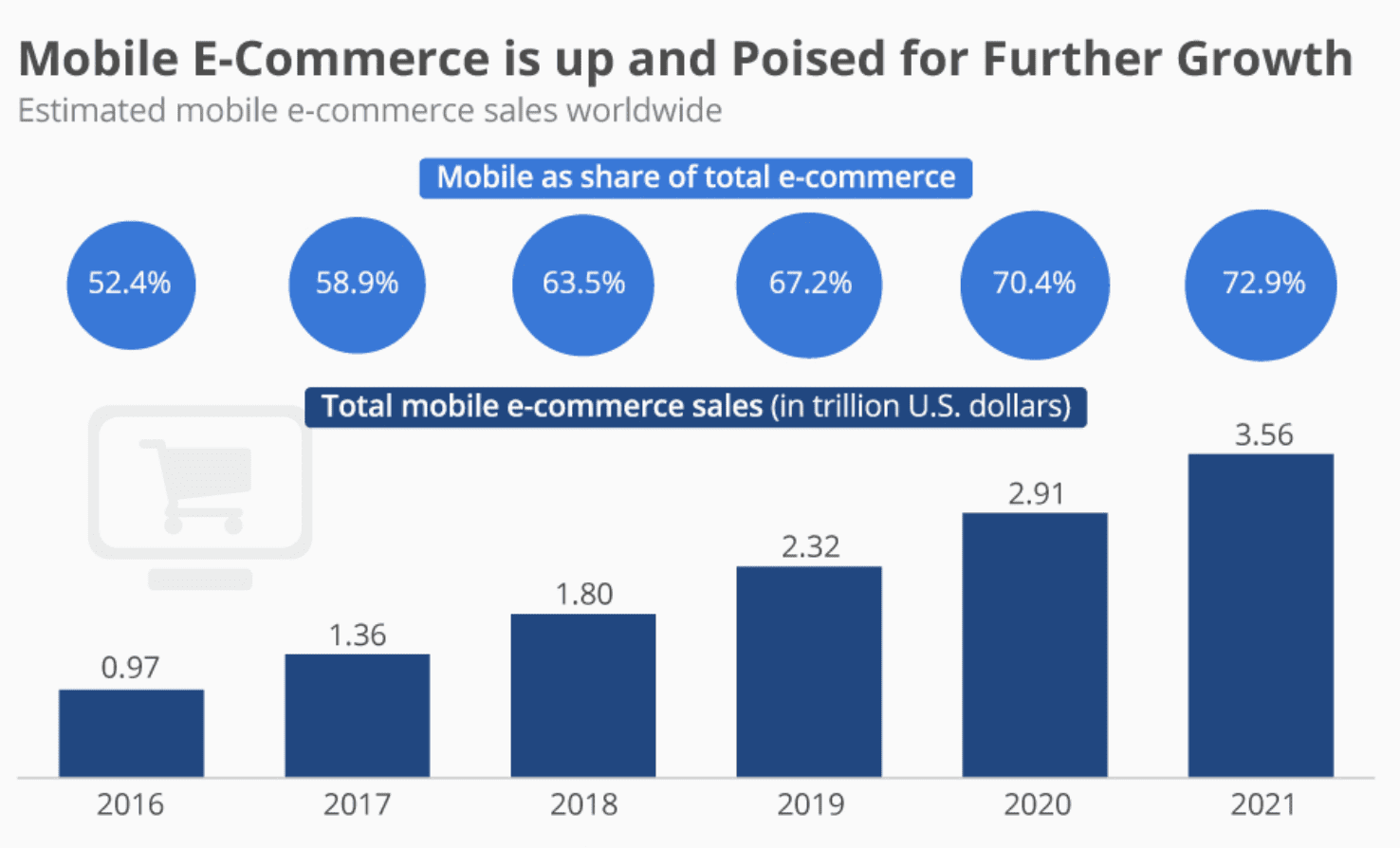 This type of information is vital for such a wide range of businesses. Companies that are currently selling online can improve conversion rates by developing a mobile application. Even brick-and-mortar retailers can boost sales by optimizing their business for mobile devices.
As an agency, this knowledge will make your organization so much more appealing to clients. You can blow prospects away with your email outreach, discovery calls, and initial consultations by sharing your knowledge.
For those of you who want to primarily focus on attracting new mobile app clients, check out the latest mobile app development trends here.
Be a Problem Solver
A huge mistake I see agencies make every day is that they try and invent new problems for prospects. This is largely due to the lack of proper research.
If you're trying to reach every prospect with the same pitch, your level of success will be extremely low. There needs to be that extra level of personalization to take your client pitches to the next level. (Review our guide on how to pitch a mobile app to your clients).
Stay away from basic pitches like "get more traffic" or "drive more app downloads." Those are too generic and don't actually solve problems. Here's how you can flip those and turn them into a problem-solving pitch.
Let's say a prospect already has a mobile app for their business. You might discover that their biggest competitors rank higher than them in app stores for certain keywords—that's a problem.
The solution? ASO (app store optimization). You can pitch these services to help your clients get more app users on iOS and Android devices. That solves their problem of falling behind in the rankings to competitors.
But if you're trying to invent problems that don't exist based on what's easiest for your agency, it will be tough to onboard new clients.
Become a White Label App Reseller
This relates back to one of our earlier talking points about offering new services. It also ties into following the latest trends (mobile app development trends are booming).
Virtually every business has the need for a mobile app. But in today's day and age, you don't need to be an app developer to offer app development services to your clients. Instead, just become a reseller of existing software.
If you're interested in becoming a reseller, check out BuildFire's white label services.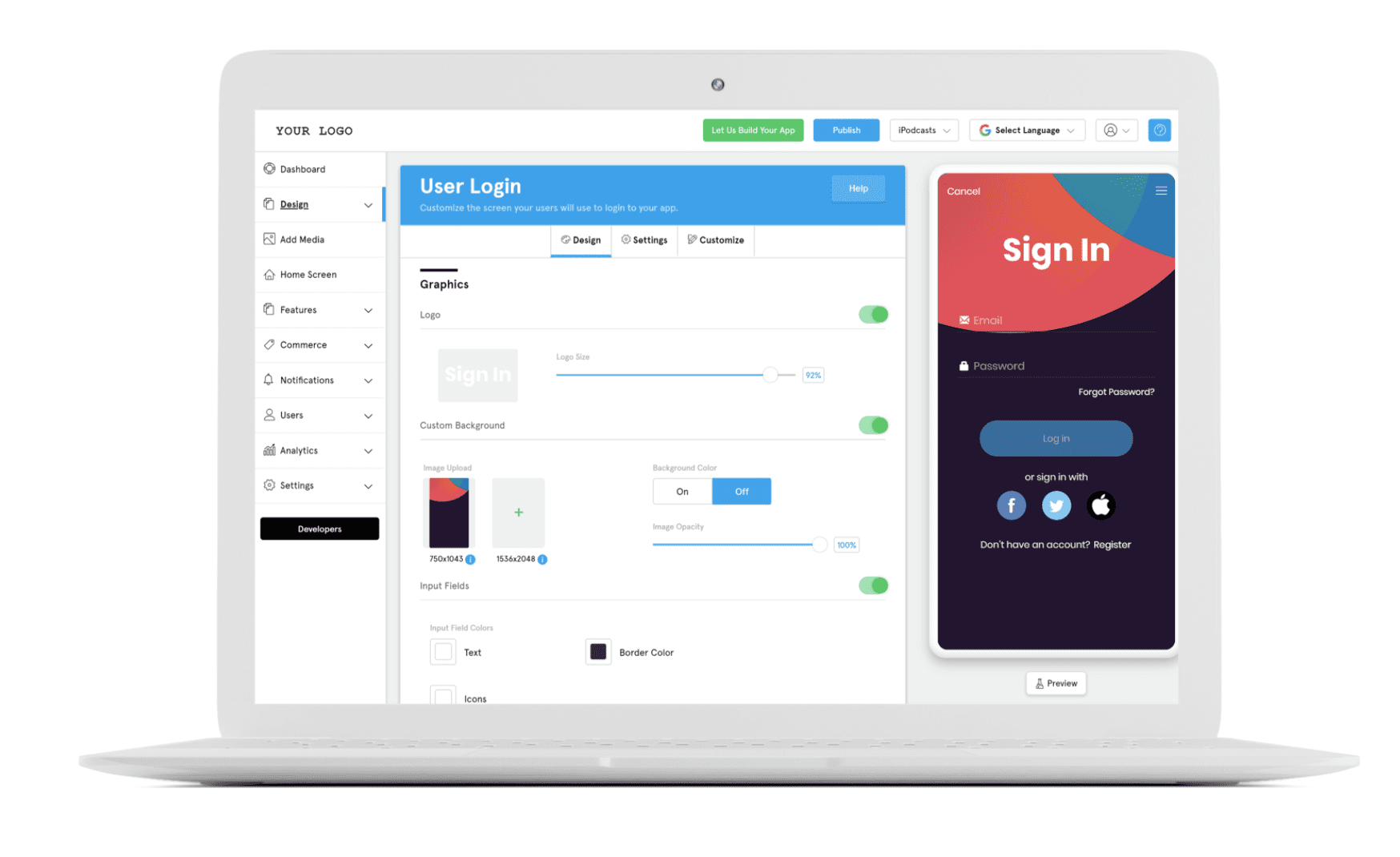 BuildFire is a web-based app development platform. Anyone can use it to create a mobile app from scratch—no coding or development experience required.
The entire platform can be branded for your agency. You'll have hundreds of customizable options to fit your brand and accommodate your customers' needs. By leveraging an existing solution like BuildFire, you won't have to worry about any of the complexities associated with maintaining the apps. You're just providing the software and functionality to your clients.
As a white label reseller, you'll be able to manage client apps, clone apps, create new apps, manage configuration levels, and more.
All of this can be handled from your administrative dashboard.
BuildFire also provides dedicated white label support. So even if you're not an app development expert, you can essentially become one for your clients. You won't have to worry about publishing the apps and getting them live on the app stores either—we'll handle all of this for you.
Still on the fence? Check out this guide on the top reasons why your agency should become a mobile app reseller.
Create Free Resources to Generate Leads
Don't underestimate the power of free resources. If you can help your prospects with small issues or general advice for free, they'll come knocking at your door when it's time to take those strategies to the next level.
I'm referring to resources like ebooks, blogs, tutorials, online courses, kits, podcasts, etc.
For example, let's say your agency specializes in SEO and content creation. You can write blogs about relevant topics or provide tutorials on installing the Yoast SEO plugin for WordPress sites. But those pieces of content can include high-level strategies that the average business won't be able to complete on their own.
Technical SEO elements like robots.txt files, dead links, structured data, XML sitemaps, security, and speed aren't components that the average small business owner will feel comfortable tackling on their own. This gives them an incentive to hire your agency.
Furthermore, people are more willing to work with others who have helped them in the past. Maybe a business owner applied some of the strategies you mentioned in your podcast to help boost sales or retain customers. When that person needs something else down the road, your agency will be a top consideration.
The key to having success with this strategy is finding the balance between selling your services and giving it all away for free. You need to find a happy medium between the two.
Always be Networking
The term "networking" is often misunderstood. It's not just attending large events with a lanyard around your neck, passing out business cards to everyone you encounter.
Today, networking can happen from anywhere online. Find out where your target audience is spending time online, and insert yourself into those conversations. Examples include:
Q&A websites (like Quora)

Online forums (like Reddit)

LinkedIn

Facebook groups
Take advantage of these platforms and social networks, in addition to live events and conferences.
Here's an example. Check out this screenshot from a Reddit community for marketing and advertising.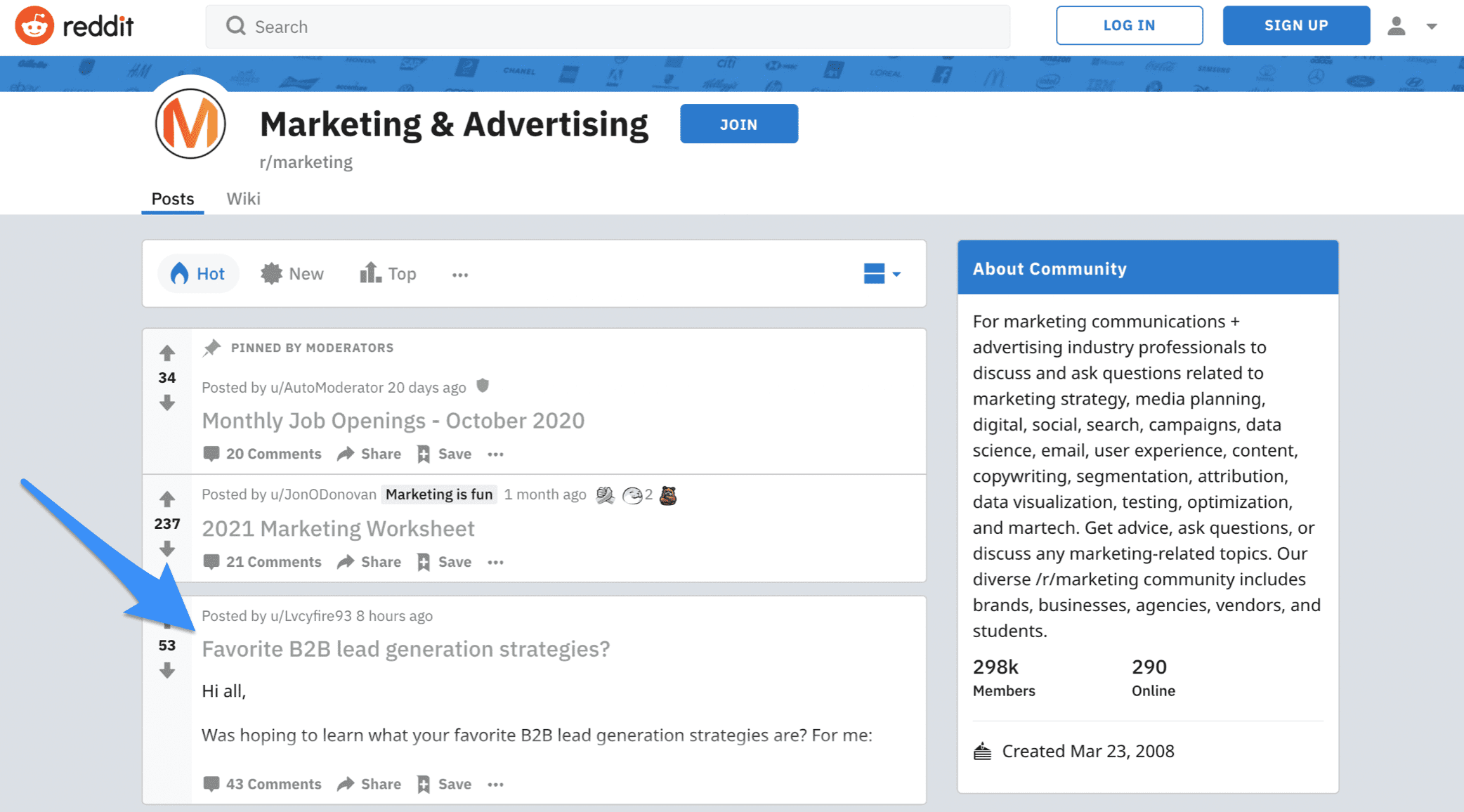 There are nearly 300,000 members in this community. People are always posting questions like the one I've highlighted above. As an agency owner, it's super easy for you to be active in this community and reply to questions.
It's cheaper than attending a conference, and you can network at scale.
Similar to our previous point, you don't necessarily want to give everything away for free. But give people enough helpful information so that it answers their question. Avoid being salesly on these types of platforms. Otherwise, it could come across as spam (which is a major turn off for people).
Instead, just make your presence known and try to participate as much as possible wherever you see an appropriate fit. With time and patience, this will help you attract new clients.
Practice What You Preach
There's an old saying, "never trust a skinny chef," that some of you might be familiar with. It essentially means that if the chef's cooking was halfway decent, they'd be eating non-stop and probably put on some weight.
But this saying can be applied to a wide range of industries, especially in the agency space. Here's what I mean.
You can't position yourself as a web design expert if your website is boring and not visually appealing. You can't be an SEO expert if your own website is slow and doesn't follow other basic SEO practices.
Prospects will obviously check you out and do some digging before contracting your services. So make sure your own house is in order before you go out and offer your services to other businesses.
There are definitely some exceptions to the rule.
For example, let's say you're a social media marketer. Your agency wouldn't necessarily need a presence on Snapchat or TikTok. You're not generating B2B leads on those platforms. So while you might be helping B2C clients with social media marketing on those channels, you wouldn't need to apply those same tactics to your business.
Build Authority For Your Personal Brand
The principles of branding for physical products can be applied to agency services as well. In short, brands are trusted names within an industry.
Branding is the reason why Nike can sell sneakers for $150, why Gucci can sell t-shirts for $500, and why Apple can sell iPhones for $1,400. With a well-established brand, your agency can start retaining new clients for $10k to $20k+ per month with ease.
For example, take a guy like Neil Patel. He's known as one of the top (if not THE top) digital marketers on the planet. His blog generates millions of visitors, and his YouTube channel has 31+ million views and counting.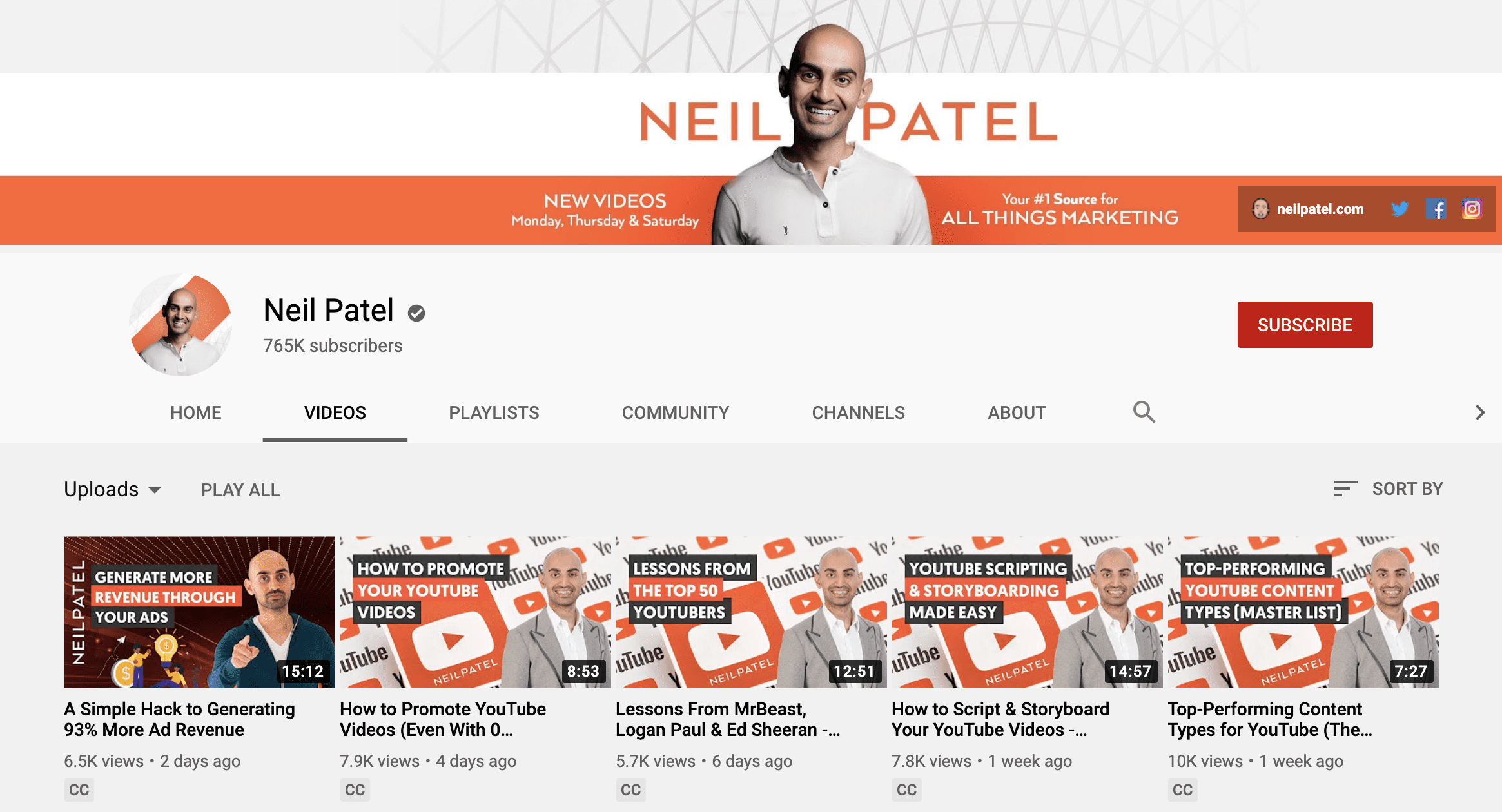 It's safe to say that Neil has built authority in his space. So his agency, Neil Patel Digital, has an easy time attracting new clients. His brand name alone is enough for prospects to sign on.
Other examples of people who have built authority in their respective spaces include Gary Vaynerchuk (better known as "Gary Vee) in the digital media industry, Grant Cardone in sales, Ramit Sethi in personal finance.
This is a long-term process. You won't become the next Neil Patel or Ramit Sethi overnight. But if you can take steps to build authority with your own brand name, it will be much easier for you to retain agency clients.
Ask For Referrals
If you provide exceptional services, there's a good chance that your clients will refer you to other organizations. Business owners talk. While they don't necessarily give their secrets away to competitors, they're always happy to help friends and family who own businesses in other spaces.
For example, let's say your agency helped a local dry cleaner build an email list and increase the AOV for existing customers. The owner of that company might refer you to their cousin, who owns a local restaurant.
Referrals are great when they come unexpectedly. But when was the last time you asked for a referral? Think about it.
According to a recent study, referrals are the number one method for reaching new prospects in the B2B space.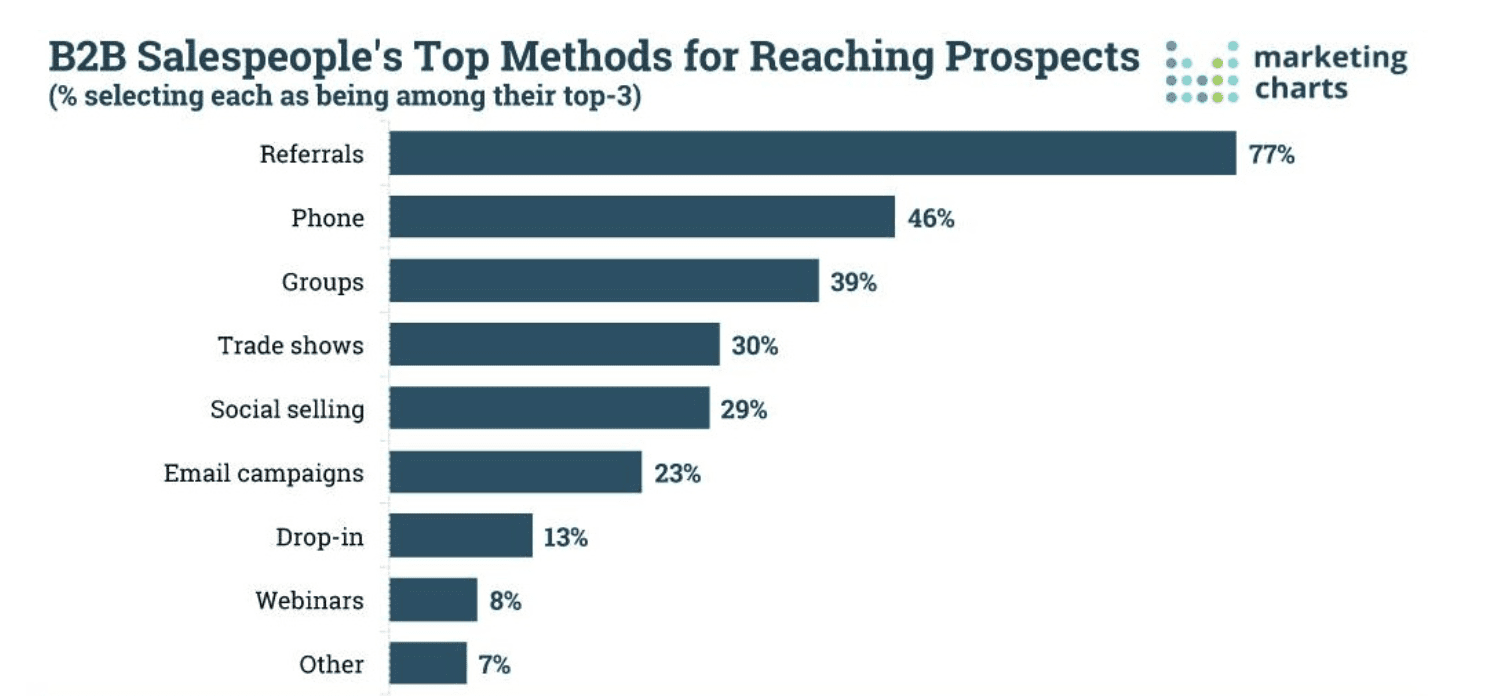 While it may feel awkward at first, there's no shame in asking your existing clients for referrals. The vast majority of them will happily do it for you, especially if you've made a difference and helped move the needle for their business.
For the ones that don't, there's really no downside to asking. It's not like they're going to cancel their contract because you politely asked them for a professional favor. At worst, they'll just ignore the request.
In addition to referrals, you can ask your best clients to leave reviews and testimonials on your website. All of this will make it easier for you to attract new agency clients.
Learn to Adapt
I've consulted with lots of agencies who had huge success in their respective areas of expertise five or ten years ago. But today, they're struggling.
One of the biggest factors causing this decline in success is the failure to adapt.
The same strategies, tactics, and services that worked five years ago might be completely obsolete today. In some instances, even strategies from last year won't work today. So your agency needs to adapt or die.
That's why it's so important to stay educated on market trends (as previously discussed) and offer new services, like mobile app development. That's where the future is heading, and that's where you need to position yourself.
Conclusion
Attracting clients to your agency will always be an ongoing process.
There's no single strategy that will become your magic wand for signing prospects. One marketing campaign won't be enough to move the needle. You'll need to apply several tactics cumulatively to position yourself as an attractive agency within your niche.
If you're having trouble with signing new clients, follow the tips and best practices that I've outlined in this guide.
For those of you who are interested in attracting new mobile clients to your agency with app development services, contact our team here at BuildFire to learn more about our reseller program.