How to Become a Citizen Developer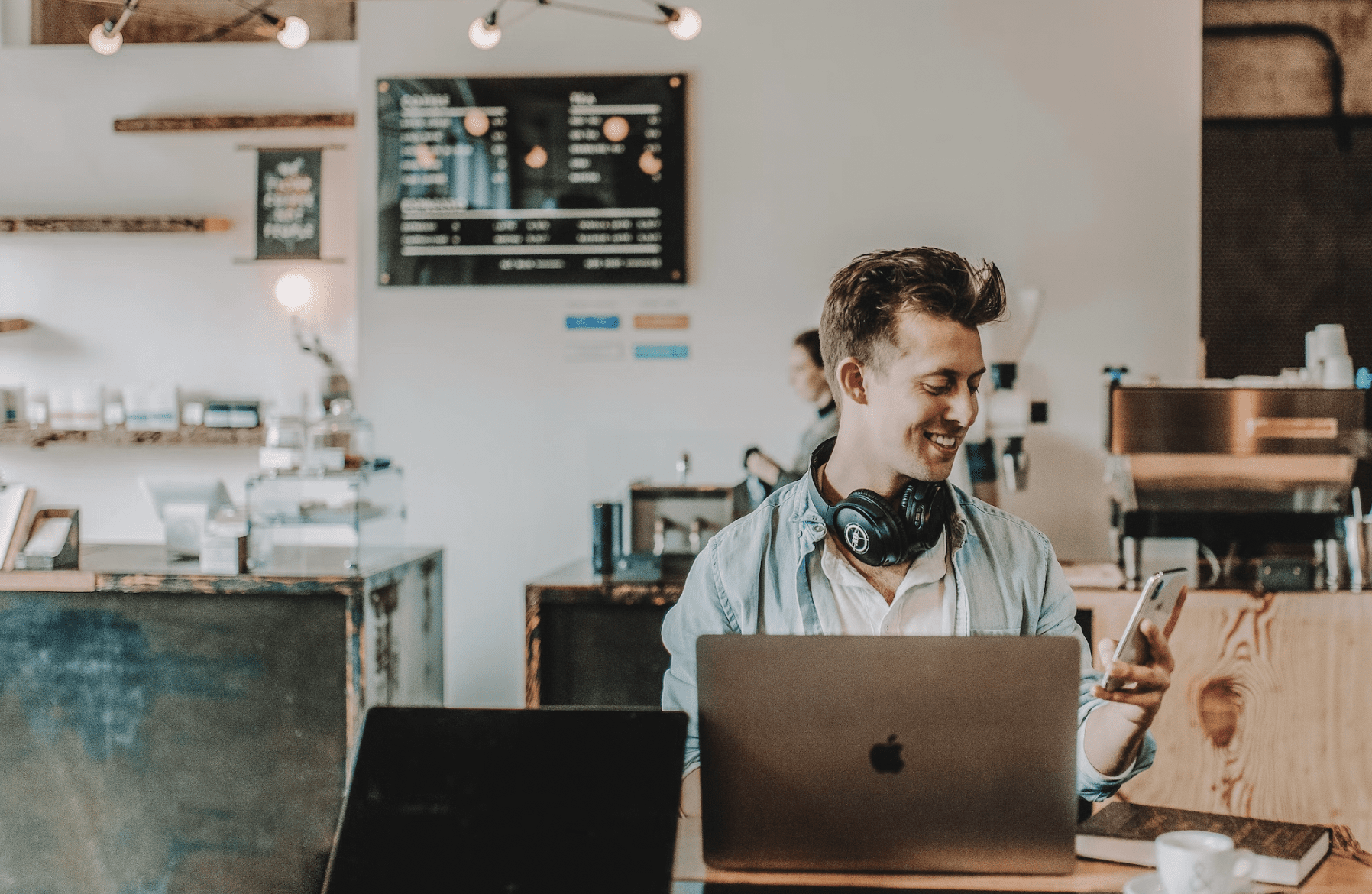 The modern business landscape is constantly changing. Now, more than ever before, organizations are relying on citizen developers to address business challenges and improve internal processes.
If you want to make a big impact on your career and help your company succeed without searching for a new job or switching roles, citizen development can help you thrive.
This in-depth guide will explain everything you need to know about citizen development, including what it is and why you should become a citizen developer. We'll also walk you through the step-by-step process of becoming a citizen developer and highlight the skills you need for success.
Ready to get started? Let's dive in.
What is Citizen Development?
Citizen development allows non-technical employees to create business applications using no-code or low-code software development tools.
Citizen developers have the freedom and flexibility to improve operational efficiencies within an organization by addressing problems or pain points in processes. They can take the initiative to create applications for business workflows or automations without having to rely on professional developers or IT departments for assistance.
Organizations use citizen development to reduce IT backlogs—bridging the gap between software needs and the availability of skilled professional developers.
Simply put, many organizations don't have enough software developers on staff to address every need for new technology. Fortunately, most business apps can be created without any coding or technical knowledge. It's just a matter of using the right tools for success, and that's where citizen development comes into play.
Any employee who understands how to use approved no-code/low-code software can be part of the citizen development movement.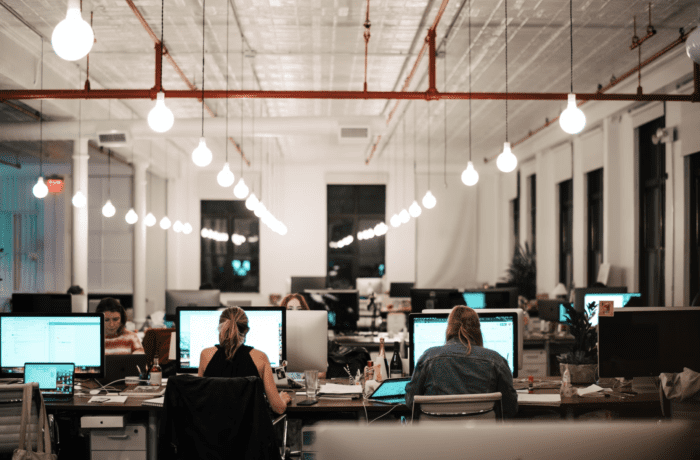 Why Should You Become a Citizen Developer?
Becoming a citizen developer helps put your career on a fast track to success. It shows your current employer and prospective employers that you're willing and able to learn new skills and have the initiative to improve the business beyond your day-to-day responsibilities.
Citizen developers can use technology to create their own solutions that solve business problems. A simple workflow improvement or new automation can save the organization hundreds or thousands of hours over time.
These improvements not only make your current workload easier but it gives you the opportunity to focus on other big-picture initiatives.
While a citizen developer isn't technically a job title or role, it's still viewed as a badge of honor and prestige in the workplace. It's something that stands out to management when it comes time to make promotions or hand out bonuses. For those of you who are constantly looking for new opportunities in new companies, citizen development experience will give you a leg up over other candidates applying for the same positions.
Furthermore, the act of learning how to use no-code/low-code software in today's modern world is invaluable. It's a highly useful skill that can be used in both your personal and professional life, opening doors that you never thought were possible.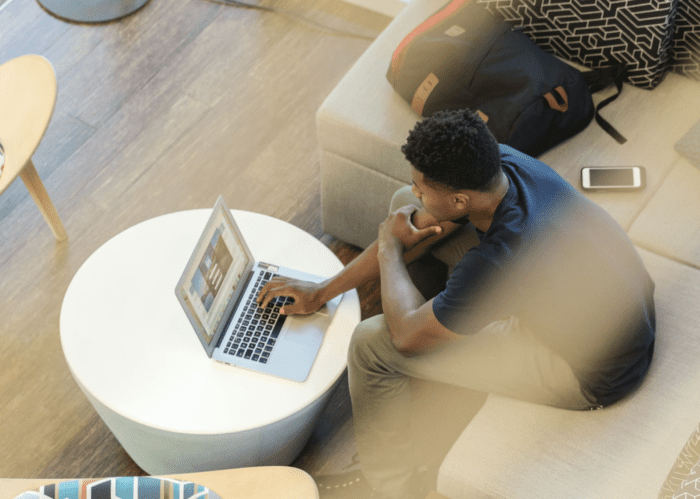 How to Become a Citizen Developer in 5 Simple Steps
The citizen development journey is exciting. If you're ready to become a citizen developer, just follow the five easy steps below, and you'll be on the path to success in no time.
Step 1 – Review Your Company's Citizen Development Program
People don't become citizen developers overnight. The first thing you need to do is make sure your organization has a citizen development program. If they don't, it's definitely something you can propose. But all of these steps assume that your employer has a program.
Learn the ins and outs of the program to understand how it works. The policies and procedures vary greatly from company to company.
For example, some companies have active citizen development initiatives that employees can pull from to start a project. Other organizations give you total freedom to create your own solution.
While the IT department won't be directly helping citizen developers with the application creation process, they typically need to sign off on the tools and development environment for projects in the program. Again, this involvement varies from company to company.
Step 2 – Reach Out to the Program's Leader to Express Interest
Once you have a firm grasp of how the program works, you'll probably need to apply. Depending on your employer, this process might be very official or somewhat lax.
It's safe to assume that any organization that has embraced citizen development will be happy to see employees who are eager to assist.
With that said, some companies may require your direct manager's approval or something along those lines before you can work on any new projects. Identifying the program's leader and scheduling a meeting to make sure you're checking off all the boxes is the best way to ensure you're following protocol.
Step 3 – Get Familiar With Your Organization's Citizen Development Tools
Before you can start officially working on citizen development projects, you need to learn how to use the program's approved software.
Most organizations have a handful of tools that have been previously sanctioned by the IT team. You can't go out and just start building apps using anything. That could be a security risk for your organization.
Take a look at the list of approved citizen development platforms and start practicing with test projects.
There will likely be some type of tutorial or training video to assist you with this process. Some organizations may even offer in-person or online training for citizen developers in the program.
Step 4 – Look For Opportunities That Align With Business Objectives
Next, you need to look for your first citizen development initiative.
For some of you, this will be easier than for others. Many employees express interest in becoming citizen developers after they've already identified a need for new technology in the workplace. But the rest of you will need to look for new opportunities in your day-to-day workflow.
To help with this process, ask yourself this one question whenever you're working on a task. "Could this be improved with automation or new technology?"
If the answer is yes, then it could be a valid option for you to pursue. But it's important to choose projects that align with big-picture business objectives. Business leaders will be happy to see you working on anything that improves a workflow or process. But it's definitely better when those applications can contribute at a higher level.
Step 5 – Create Your First Automation or Application
Once you've identified an opportunity, it's time to put your skills to the test.
Start by creating a sketch or outline of the requirements. Break everything down into logical steps. You can use a flow chart to visualize the process.
Then use a no-code or low-code tool to create an application or automation. For example, if you're using BuildFire's workflow app builder, you can integrate with Zapier to automate processes with thousands of third-party apps.
This is just one of the countless ways you can use BuildFire to make your life easier as a citizen developer.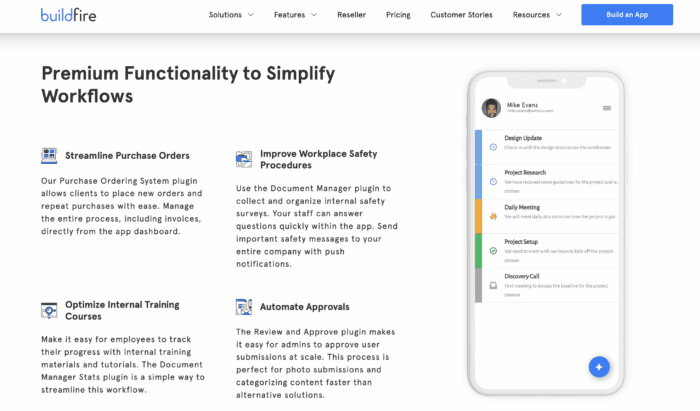 What's the Difference Between Citizen Developers and Professional Developers?
Citizen developers are regular employees. They're non-technical and don't have any coding knowledge or development experience.
Professional developers will work on more technically complex projects, while citizen developers work on applications and automations that don't require custom coding.
A professional developer will also have to focus more on the backend requirements to run and power apps, including servers, updates, and maintenance requirements. Citizens developers just have to know how to use a tool, and everything on the backend gets handled for them.
Key Skills For Citizen Developers
Success as a citizen developer is heavily reliant on certain skills and abilities. If you possess any of the skills below, you're a great candidate for citizen development.
Deep Understanding of Business Processes and Operations
Citizen developers understand the business and operations at a higher level. They use logical thinking to go beyond what's required of them on a day-to-day basis.
Some employees simply push papers and do their jobs without asking questions. But great employees understand the reason why they're being asked to do certain tasks and how those tasks contribute to the team's success or bigger initiative.
If you're someone who understands how and why operations are running a certain way in your organization, it will be much easier for you to spot opportunities for citizen development initiatives.
Tech-Savvy Digital Skills
You do not need any coding knowledge or programming experience to become a citizen developer. But you need to be somewhat tech-savvy and be comfortable using new software.
If you're the type of person who hates working on a computer and struggles to find files or convert documents to different formats, citizen development probably isn't for you.
Citizen developers don't get flustered or upset when their company decides to use a new project management tool or switches graphical building tools. If you're comfortable using your company's existing applications for work-related tasks, there's a good chance you'll be comfortable building new applications too.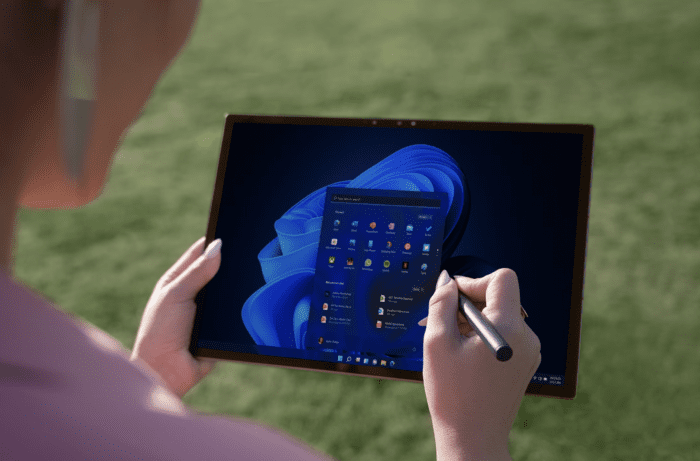 Self-Motivation
Many organizations do whatever they can to empower citizen developers. But at the end of the day, taking the initiative will fall on your shoulders.
You must have the motivation to step away from your day-to-day responsibilities to work on automations and workflow improvements.
Managers won't be breathing down your neck or checking in to make sure you're meeting deadlines for the applications you're building. They care more about your actual job-related tasks.
But self-motivated workers who are willing to go above and beyond their duties to be successful are usually the best citizen developers.
Ability to Collaborate With Other Business Users
Citizen development projects don't always happen in a vacuum. Sure, there are definitely times when you can create your own solution that helps improve a task or workflow that's only related to your job. But most citizen development projects impact more than one person, and in some cases, they can impact an entire team.
You must be able to clearly articulate how your automation or workflow improves a process. Be prepared to explain how things work to your team as the workflow is being rolled out.
Sometimes a team member might give you some pushback or resistance. You must be able to communicate well and make sure your solution isn't a burden on anyone else.
In some cases, this requires some clear communication and collaboration before you begin creating any new applications. You might even need to reach out to another department or team member for assistance.
Working well with others is an important skill for citizen developers.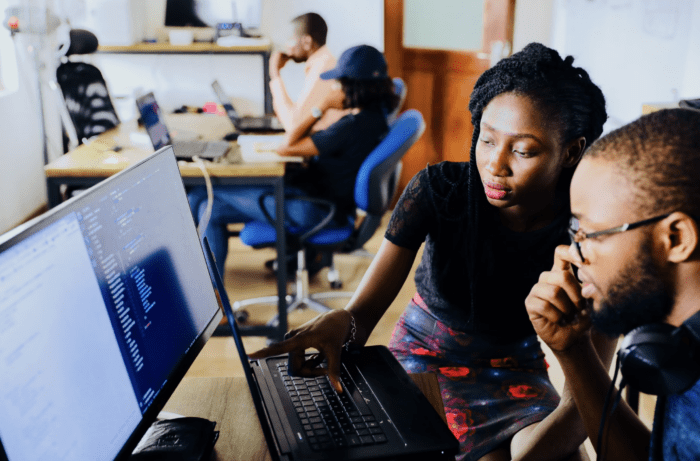 Ability to Follow Instructions
Application development is a sequential and detail-oriented process, even if you're using a no-code app builder.
You'll come across situations where you don't know exactly how to complete a certain function or task on the tool you're using. That's 100% normal and to be expected.
In these situations, you need to rely on self-help articles and tutorials that walk you through the steps for your desired action. Maybe you want to set up an integration using a third-party API. Or maybe you want the output of your automation to be put in a different format.
Whatever the end result might be, the ability to follow directions on your own is crucial. This is something you'll be doing often as a citizen developer.
Final Thoughts
Becoming a citizen developer is exciting. It's a great way to expand your skills and contribute to your organization at a higher level. You can make a big impact on your company and also make yourself more appealing for a promotion or new job opportunity.
If it sounds like becoming a citizen developer is right for you, just follow the five simple steps explained in this guide.
For employers and managers looking for new tools to empower citizen development teams, check out BuildFire's workflow app builder. You can try it for free with a 14-day trial.