How to Build and Manage a Team of Remote Content Writers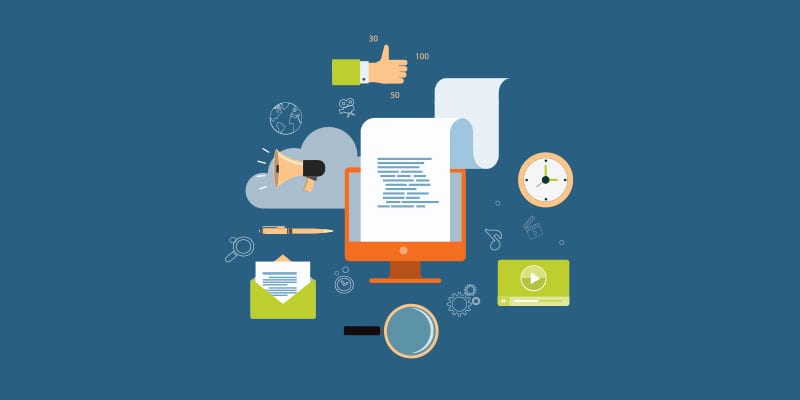 Maintaining a successful marketing strategy for your business requires a consistent stream of fresh content that offers value to your visitors. To some business owners, content creation sounds like an easy job, but many companies lack the time and motivation to do it. If you don't have a dedicated writer in your team and your employees aren't willing to contribute, you can profit from hiring a team of remote writers.
By hiring remote workers, you will have access to a wide talent pool of writers from all over the world. On top of that, your business will save on overhead costs and your remote writers will enjoy a better work-life balance while working from the comfort of their home.
Despite all of the benefits remote work brings for you and your employees, you might experience challenges with finding the right writers and managing your remote team. Take a look at the following advice to help you make the process of assembling a remote writing team easier.
Develop a Content Strategy
Before you start looking for writers, you need to create an effective content strategy that will help you decide on the type and number of writers you need to hire. The strategy will also help you stay focused on your long-term goals and not just on producing content.
You first need to decide what exactly you want to achieve with your strategy and set goals that are in line with your business plan. Spend some time researching your target audience and analyzing their needs and interests. This research will help you decide on the type of content that you'll produce. Any type of content you decide to create should have a clearly defined purpose.
Define the style and the length of the content and estimate the number of posts you are going to publish each week. Spend some time evaluating the goals of your content marketing strategy as this will help you find the right writers for your company.
Determine How Many Content Writers You Need
Once you know what kind of content you are going to create and how often you are going to publish it, you will need to decide how many writers to hire. Dedicate a week of your time to creating the content you need by yourself. This will help you evaluate the time required to do the job.
Knowing how much time it takes to create a certain amount of content will help you determine how many writers you need. Being able to judge the number of writers you need is important because, by hiring an inadequate number of employees, you'll risk burdening them with too much work.
On the other hand, assembling a team composed of too many workers can create a lot of idle time, and your writers might look elsewhere to find work when they learn that you can't keep them busy. By hiring the right number of writers, you will ensure you always have fresh content on your blog.
Understand the Skillset Required for the Job
The type of writers you need to hire will predominantly depend on the kind of content that needs to be created for your target audience. Different content types require different writing skills, so keeping this in mind will help you pinpoint the right writers for your company.
You should focus on finding writers who have the ability to write for different audiences and strategies. Writers with experience in long-form journalism can help present the compelling story of your company. Those with experience working at a copy desk or for a marketing agency can deliver sharp and witty content.
It goes without saying that the main skill you are looking for is the ability to write. However, industry knowledge and a basic understanding of SEO are also important prerequisites you should look for in your writers.
Other important features you should look for include basic planning and organizational skills. Since your remote writers will be working without your immediate supervision, they should be self-disciplined and self-motivated to meet deadlines. In general, remote workers produce 13 percent more than their in-office coworkers, so you shouldn't be too concerned about them not producing content on a regular basis.
Find Experienced Writers
Finding the right writers might not be easy and may take some time. However, patience and persistence in this part of the process can definitely pay out. Taking the time to find skilled writers will help you develop your content marketing strategy to its full potential. This, in turn, will drive traffic to your site, raise brand awareness and develop your authority.
Since you are hiring remote workers you will have an extremely wide talent pool to choose from. Try not to rely too much on low-quality freelance sites as this can leave you disappointed. At first, the pricing might seem attractive, but the quality of the writing might not suit you. Putting the word out to your network of contacts will help you find experienced writers who can deliver the high-quality content you need. You can also try finding writers by asking recommendations from your business colleagues.
Experienced writers often have their own websites, which can simplify your search. This allows you to review examples of their work and see whether their style suits your company. Look for writers who have the experience and background you need and ask to see various samples before making them an official part of your team.
You can also give potential employees an assignment to test their writing skills. Give them a topic and basic guidelines, and let them write an article. Try testing their proofreading and editing skills as well by giving them an article that needs to be checked. These simple assignments will help you decide whether the candidate is a good fit for your company.
Managing the Team
Once you've found the right team of writers, you will quickly realize that managing a remote team differs from your previous experiences overseeing traditional workers. For example, you can't always instantly respond to questions and concerns, and it can take a long time to give and receive feedback. Also, keeping track of your remote writers' status and progress is one of the hardest parts of managing a remote team.
You will need to compensate for the different communication requirements by using tools that can improve your team's efficiency. Defining the writing guidelines will also help keep your content strategy on course. The following tips will help you manage your remote workers efficiently.
Set Up a Centralized Communication System
Focusing on regular and effective communication with your remote writers should be your top priority. Remote workers can't stop by your office every time they need to ask you a question. That is why you need to decide on a centralized communication system every employee will use.
Using team chat apps such as Slack or Google Hangouts will enable you to limit the use of email for correspondence. This will allow your remote employees to quickly and easily communicate and share information with you and each other. It will also give you a chance to communicate your expectations, give instructions and establish deadlines and goals.
Consider using project management apps to organize your tasks and track projects. Apps such as Trello or Asana can help your team manage resources and responsibilities, and finish projects on time.
Collaborative systems such as Google Docs can enable you to work on projects in real time. Working this way removes the tedious exchange of latest document versions via email. It also allows you to check on the status of work being done by each writer.
Using video conferencing software for virtual meetings with your remote employees is a great way to brainstorm ideas and discuss projects. Solving problems and making decisions this way can also be much easier than relying on chat.
Define the Style Guide
It is important that all of your writers produce content that is consistent in style, tone, and voice. Establishing rules and guidelines early in your relationship with remote writers will help you avoid misunderstandings and run a smooth operation.
Create a style guide that will help your writers in creating content that is structured, organized and professional. This guide should document the preferred spelling, punctuation, grammar, terminology, formatting, and design. A style guide will help all of your writers stay on the same page by establishing the basic rules to follow.
Every member of the team should have access to the guide at all times and it should always have the latest information with recent updates highlighted so your team will easily notice them. This way, your team can refer to the guide whenever they need to and you can make sure that all of their writing is uniform.
Refine the Process
As work progresses, routinely ask your writers for feedback, so you can improve your processes and enjoy better outcomes. Don't be discouraged by setbacks and failures because creating the right framework for managing remote writers takes time and effort. If you focus on consistent improvements, you'll reap returns in the form of a team that works well together while achieving your goals.
Final Word
Hiring remote writers give you the ability to orchestrate complicated marketing efforts without the need for traditional in-office workers. Finding the right writers for your remote team and managing them will require a lot of effort on your part. However, with continuous work towards improvements, you will have an efficient production process that consistently hands you the content you need to build success.
About the Author:
Jill Phillips is a freelance writer from Buffalo, NY. She writes about business and tech topics. When she is not writing, Jill enjoys taking photos and hiking with her dog. Connect with Jill via Twitter
@jillphlps