Top 10 Benefits of B2B Apps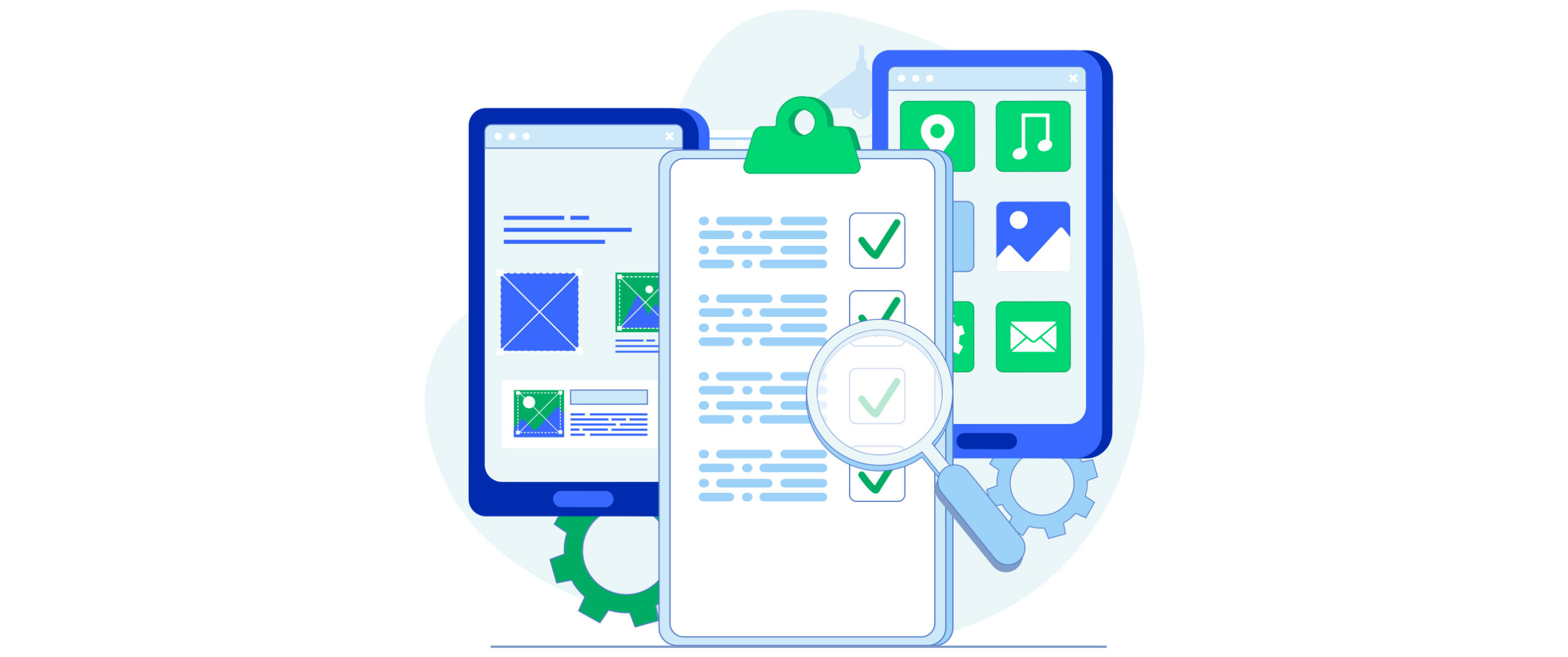 Most mobile apps available on the app stores are made for mass consumption by general audiences. But there's a growing need for other apps that target businesses and business users—B2B apps.
Whether you have an existing company that sells to other businesses or you're an entrepreneur that wants to set up a B2B business model, creating a B2B app is an excellent opportunity.
This in-depth guide will cover everything you need to know about B2B apps, including how they work, key features, and top benefits. You'll also learn more about some crucial differences between B2B and B2C mobile applications.
What is a B2B App?
Business-to-business (B2B) apps connect businesses with other businesses, partners, and stakeholders. Some B2B apps are available for public download, while others are intended only for internal use cases.
Many B2B apps simplify business workflows or fulfill industry-specific needs. In almost all cases, they streamline operations and make life easier for business users and big-picture organizational goals.
It's worth noting that there are many different types of B2B apps.
For example, popular apps like Asana, LinkedIn Pulse, Salesforce Mobile App, and Google Analytics are all B2B apps that solve business issues or address pain points for different users.
But you can also create B2B ecommerce apps designed specifically for wholesale buyers. Or you can build stand-alone apps for internal business processes, like workflow automation or employee communication.
As long as the mobile application is built for companies or business users instead of general consumers, it falls in the B2B app category. 
What's the Difference Between B2B Apps and B2C Apps?
There are several key differences between B2B apps and B2C (business-to-consumer) apps.
The biggest difference is the target user. Every mobile app development project starts with the same question—who is going to use the app?
This is a question that everyone needs to answer before they start building. Apps built for mass audiences and customers fall into the B2C category. But apps designed for other businesses are B2B apps.
Other differences include:
B2B apps solve business problems, while many B2C apps are made for entertainment or brand awareness.
B2B apps typically have fewer users, as they're designed for a niche audience.
User interface and user experience are important for every app, but the app's UI is more important for B2C apps, and creating a user-friendly platform must be a top priority.
Some B2B apps are strictly for in-house use.
B2B apps and B2C apps have different user acquisition methods.
Many B2B apps use a subscription business model. B2C apps are typically free and are monetized through in-app purchases or advertising.
There's also a higher level of competition for B2C apps since you're competing with so many other businesses targeting the same customers. But there's less competition in the B2B app space, and the target audience has more buying power.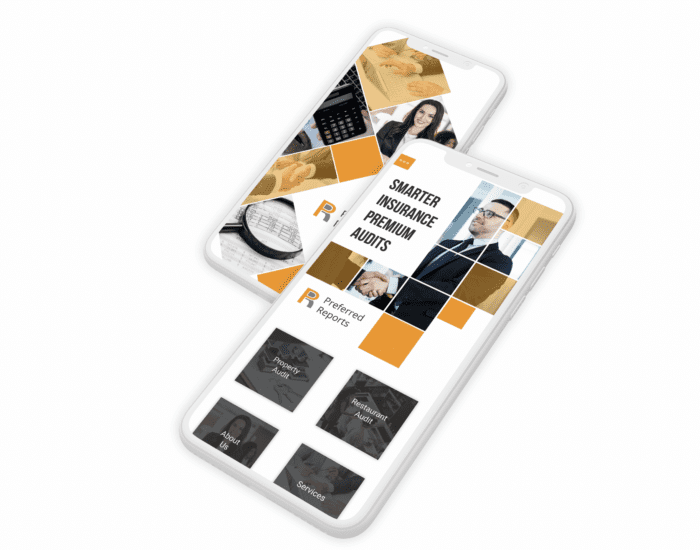 10 Advantages of B2B Mobile Apps
There are dozens of advantages to creating, implementing, selling, and using B2B apps. But we've narrowed down the top ten benefits for most businesses.
1. Scalability
Creating a B2B app makes it easier for your organization to grow. This holds true whether you're using the app internally or externally.
Internal B2B apps can make it easier for you to streamline, automate, and otherwise improve tedious business processes. For example, let's say you're planning to hire 50 new employees in the next 18 months. Having an employee app for onboarding, internal training, and HR resources will make this process so much easier.
For B2B apps geared toward your business customers, a mobile application can help you generate more revenue. Let's say your company sells wholesale goods to other organizations. The app can simplify the ordering process and allow your customers to buy with just a few clicks. This reduces the need for phone calls or faxing purchase orders.
2. Loyalty
B2B apps help you build long-term relationships with your customers.
For starters, your business is always just a click away from their pocket at any time. You don't have this type of accessibility through other channels.
Loyalty apps are great for encouraging your customers to spend more money to reach milestones or save money. Having a B2B app can be an excellent way for them to track orders and progress towards rewards.
If you're creating a SaaS product designed to solve a particular business need, a mobile app can become invaluable to those business users. They'll rely on that app for certain processes, ensuring they'll need to use your app for the long term.
3. Analytics
B2B apps give you fast access to real-time data. This information makes it easier for you to make more informed business decisions and improvements.
You'll learn more about your users, their behavior, and what they're using the app for. Based on this information, you can adjust the app accordingly to optimize it for conversions.
It's always interesting when you compare your app analytics to Google Analytics for your website. Sometimes you find lots of parallels between the users, but you'll typically find some variances from mobile devices. This information is crucial for improving your overall business goals and ensuring you're reaching the right audience with all of your strategies.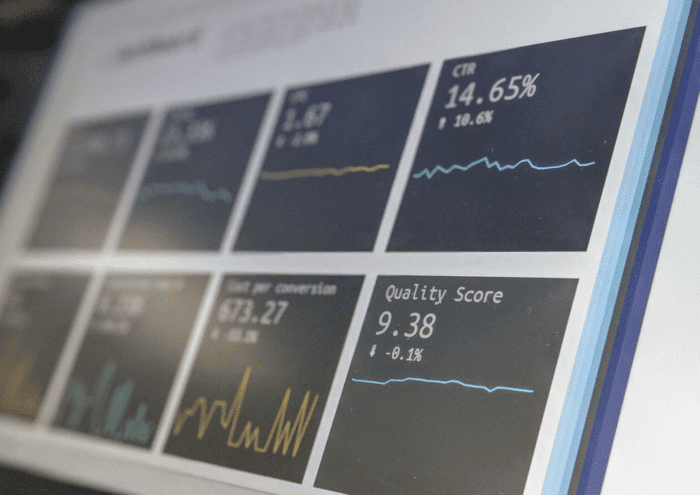 4. Improved Efficiency
Efficiency is one of the most important aspects of any business initiative. This holds true across every industry and category.
Custom business apps can fix inefficient processes and solve problems to make your entire operation more efficient. In some cases, you could be using an app to replace manual tasks, allowing your staff to spend more time on business processes that need a human touch.
Efficiency improvements typically come with higher profit margins. It costs you less money to do things when you make them more efficient. Even if these improvements are associated with an investment in technology, the investment often translates to a higher ROI in the long run.
We have a complete guide on the ROI of internal communications apps, which falls in the B2B category.
5. Enhanced Communication
Good communication is the lifeblood of any business. With a business app, you can improve communication internally amongst your staff, externally with partners and stakeholders, and even change the way you communicate with business customers.
Apps can help connect in-office messaging, file sharing, and collaboration. Teams can easily work on projects together from anywhere—supporting remote work and multiple offices.
Creating a business app can also give you a more direct communication channel with your business customers.
You can send targeted messages straight to their phones with push notifications. If you have more information about the user, like their role within the company, you can take that one step further and really customize those messages.
For example, it wouldn't make sense to send the CTO of a company a notification about an upcoming delivery. But giving a warehouse manager a head's up that an order is on the way would make that person's life much easier.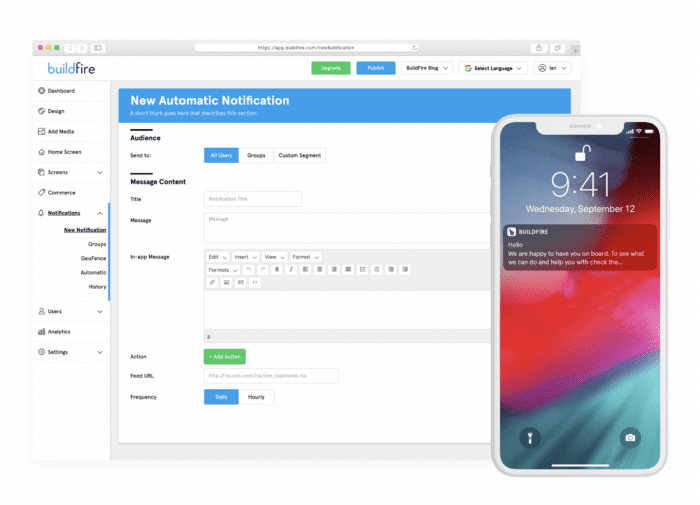 6. Technical Support
Mobile apps make it easy for business users to reach your support team. Rather than having to send an email or call a support line, they can submit a problem directly from the app.
This also makes it easier for your support reps to manage tickets and collect user feedback.
Overall, tech support via mobile apps is a more affordable way for you to serve your customers.
7. Collaboration
Apps are ideal for collaboration, ensuring every team member is on the same page.
Let's say you're creating a business app for project management. You can set up a feature to assign tasks automatically when certain steps of the project are completed.
Externally, you can use apps to get aligned with vendors and partners. Maybe you set up a scheduling-sharing feature, so vendors don't overwhelm loading docks with deliveries at the same time. Or maybe you use the app as a way to collaborate with managers at other franchise locations. The examples and use cases are seemingly endless. 
8. Streamline Business Operations
This benefit is actually the culmination of several other benefits on this list. But it's definitely worth mentioning on its own.
Refer back to some of the advantages we covered related to communication, analytics, support, collaboration, and efficiency. All of these help streamline your business operations.
The idea here is to simplify or eliminate any unnecessary tasks in a particular process or initiative. Mobile apps give you a more modern approach to operations, and the sky's the limit.
If you reach out to BuildFire for help building an app, we can customize any aspect to meet the needs of your specific operations and initiatives. Our team can build custom functionality that's 100% unique to whatever operations you're trying to improve.
9. Inbound Marketing
Believe it or not, a business can actually help your marketing initiatives as well. This is a benefit that's commonly associated with B2C apps, but some of these concepts still apply in the B2B space.
Here's why.
Business buyers spend a lot of time and research on products and services before they spend any money. So if you offer something that they're looking for, they'll stack you up against your competition to see which brand shines.
Everyone wants to conduct business from a mobile device. So if you have an app and your competitors don't, you'll immediately stand out from the crowd. This is a significant competitive advantage in the B2B space, which can really give you an opportunity to corner the market.
10. Support Business Goals
You can customize a business app to align with specific business goals and initiatives. Depending on the scenario, you can even create multiple business apps for different use cases.
For example, one of your big-picture business goals can be related to employee happiness and well-being. This is obviously an internal initiative, separate from your business model and customers.
To support this goal, you can create an app specifically for your workforce.
Another goal could be related to targeting a different market segment within the B2B category. So you could create a separate app that's customer-facing and built to help you land bigger fish.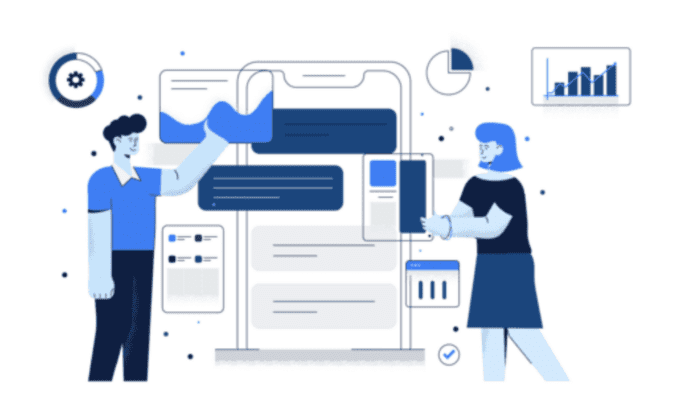 Key Features for B2B Mobile App Development
Now that you have a firm grasp on the benefits of B2B mobile apps, it's time to take a look at some features to include. Here's a look at some common features used in existing apps for business audiences:
Integrations with other apps (like Google Docs, Zapier, etc.)
Team collaboration
Custom dashboards
Data analytics
Content showcasing
Share videos
Create B2B lead pipelines
Login with social media accounts
Connect and network with other industry professionals
Offline connectivity
Task lists
Notes
Alerts
This bullet list above is just a guide.
You don't need to include all of these in your app and might even decide to create some custom functionality that addresses your goals. It all depends on the type of B2B app you're building and why you're doing it.
Final Thoughts
The demand for B2B apps is growing. To stay ahead of the curve, you should definitely consider building a mobile app if your organization falls in the B2B category.
Instead of building an app on your own, reach out to BuildFire and let us help.
Our team of professional developers and designers has decades of combined experience creating apps specifically for business users. We can create whatever type of functionality you need based on your business goals and initiatives.
We'll also help get your app to market fast, so you can see a quicker return on your investment. Schedule a free consultation to learn more.