How To Create Epic Mobile Marketing Content That Works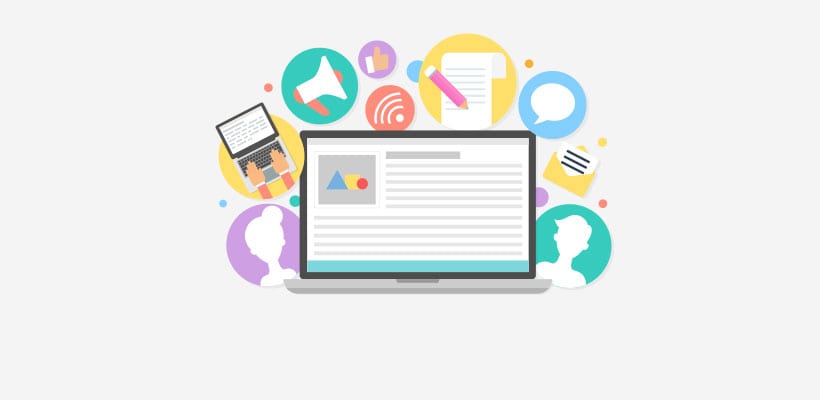 Are you aware of the trending and growing mobile device usage by your target audience? What are your next plan of action?
In the absence or a cursor, you're faced with the challenge of getting people to read your content on their mobile devices.
You can't possibly ignore mobile users, considering that 77% of mobile searches are performed at work or home – and majority of these searches are likely from your ideal customers.
Mobile apps are handy for consumers, too. With the click of a button, people can access any website and learn on the go.
GateGuru reported that their mobile apps have reached a staggering 82 million users. More so, the mobile usage in the US since 2009 has experienced a steady growth.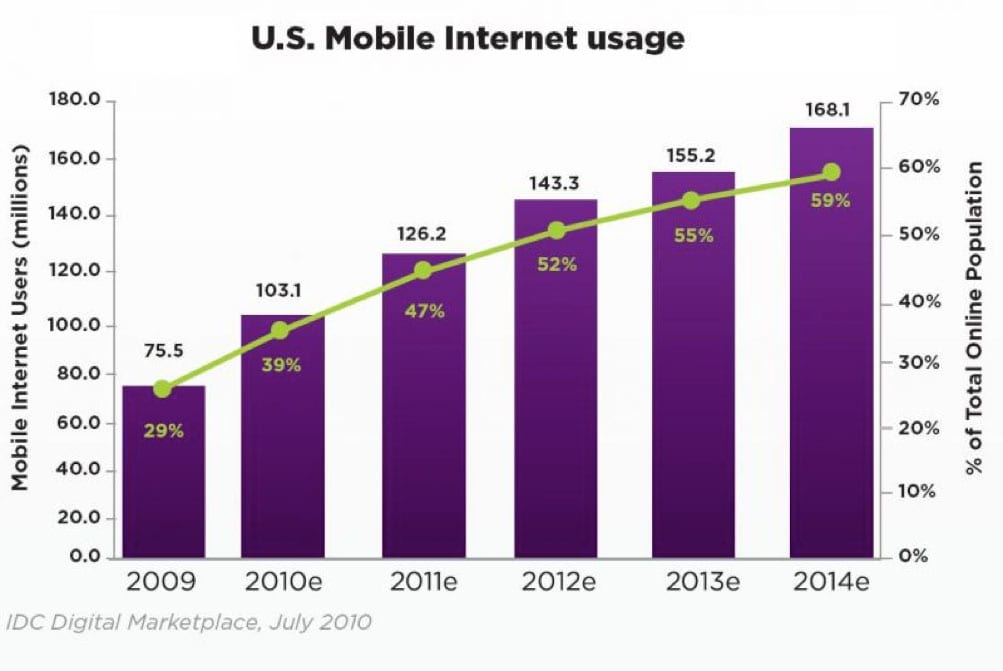 All these statistics are pointing to one truth: "create content that will engage your audience when and where they are."
Trust me, what you need to increase targeted traffic to your site, acquire leads and be at the top of your game is an 'epic' mobile marketing strategy.
So let's get started…
A case with epic content
The word epic is overused. It's become a cliché, because most content marketers throw it about without a deep understanding of its essence.
Obviously, the first rule of content marketing is:
"Create epic content."
But just how do you do it?
Several articles, videos, podcasts, and ebooks on mobile marketing aren't epic. Sure, they may offer some value (which every piece of content ought to do), but epic is a level above the basic as we know it.
According to the Dictionary, epic means:
monumental, heroic, grand, long, etc.
Follow me here: content that isn't grand in today's competitive era will be drowned. Most digital entrepreneurs are creating content on a daily basis. According to MarketingProfs, 2 million blog posts are written and published every day.
More important, you need to spend just as much time promoting your content as you do creating it, if you ever want to reach a good number of people whose attention span is insignificant (8 seconds).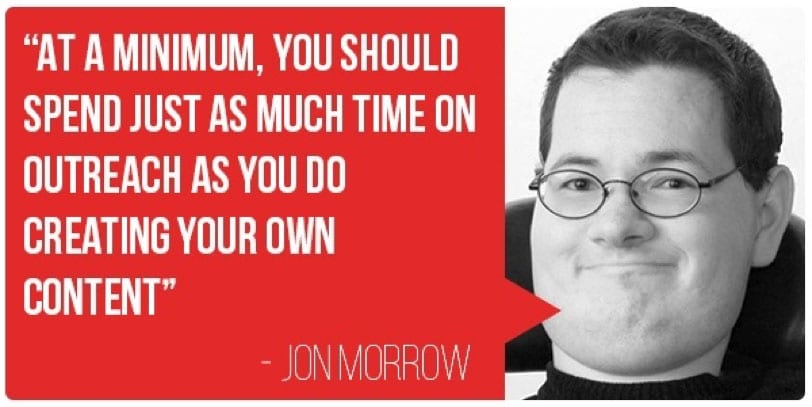 Without a doubt, knowing how to create and optimize your content for mobile is critical to any campaign – be it PPC, SEO, social media, email, etc.
Interestingly, creating useful and in-depth content from a mobile-first approach will give you an unfair advantage over the competitors.
Mobile content consumption is high. A study by Outbrain found that in Singapore, people consume 52% of their content on a mobile device: that's more than half of US and Australia consumes via mobile.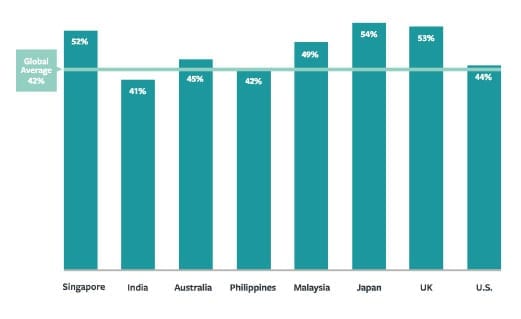 So the entirety of epic mobile marketing content is that it should be long-form, truly useful, evergreen, practical, heroic, and better than what others have created.
You don't have to be in a haste about this – because your prospects are tired of good-enough content. They want to read content that will challenge the status quo, dazzle their minds, invoke emotions, and give them a reason to do business with you rather than the next door business.
Can you do that? What if I walk you through the process, step-by-step, would you gladly embrace and put it work?
I know you will. So without much ado, let's be strategic.
1.    Develop a mobile-first content strategy
If you care about users, then you have to be where they are. You have no option. And the more you delay, the riskier it gets.
First, mobile-first content strategy refers to planning, development, and management of content so that it can influence consumers' buying decisions as they consume the content on mobile devices, and bring complete satisfaction that helps you (the content creator) meet your organizational goals.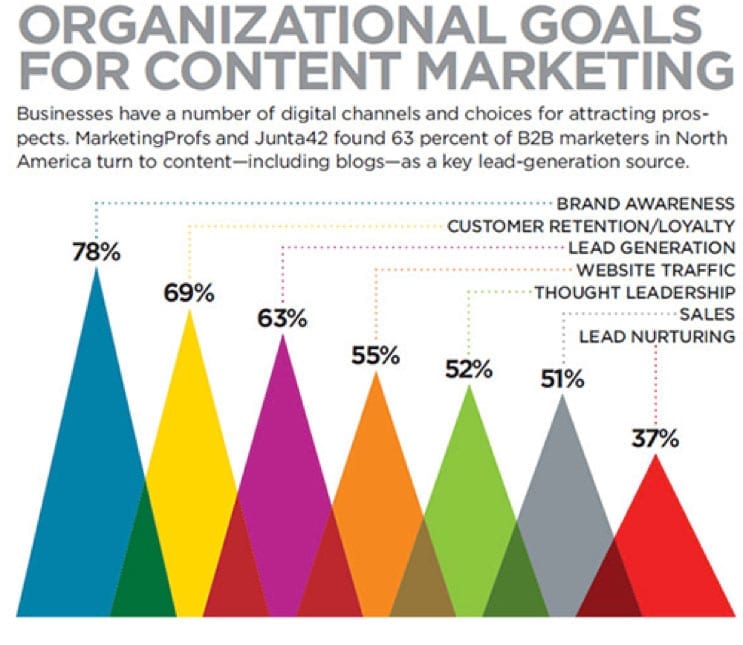 Your content has to be relevant to a specific group of people. Trying to appeal to everyone is a shortcut to failure. Focus on your market, and your mobile-first content strategy will build your business.
A strategy beams light on your path. You don't stumble or find yourself doing a guess work.
Certainty will become your second nature. Because you have learned from your users what their utmost desire is, and how they want it satisfied through your content.
Though human's attention span is less than that of a goldfish, but the good news is that they spend more time on the internet.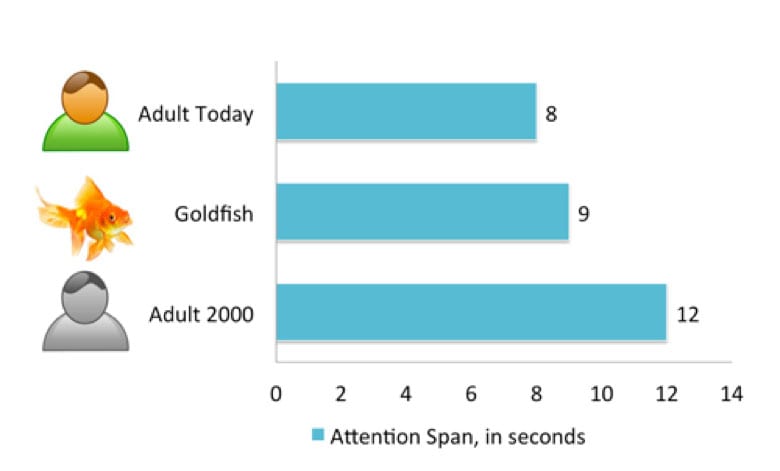 This means that if you could capture their attention, you can retain them – especially with a heroic and long-form content – like the one you're reading now.
Mary Meeker released the 2015 Internet Trends Report recently and found that "The Average American Adult spends 5.6 Hours A Day On The Internet" of which 3 hours are spent on mobile." And each time we use the Smartphone, we spend ½ hour, time spent on Tablets is even higher.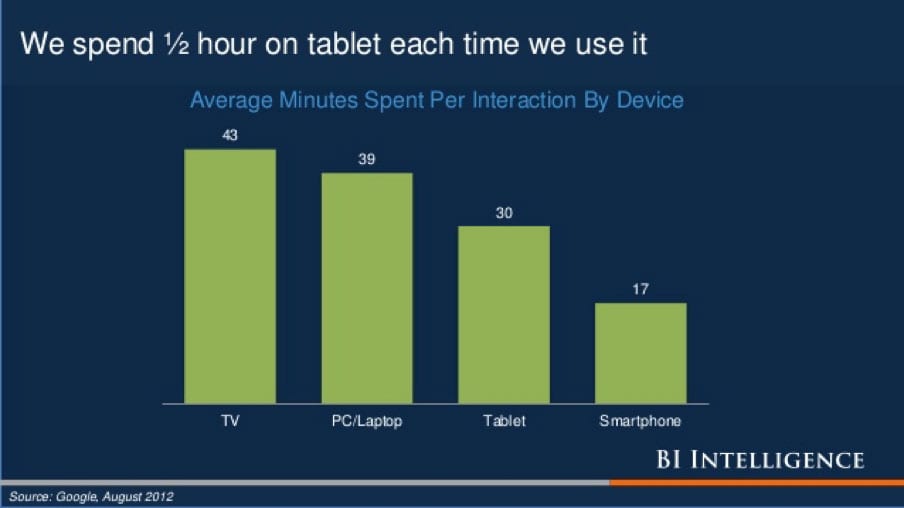 This shift in content consumption via mobile devices has a dramatic impact on user behavior, and results that you see if your strategy is borne out of your desire to help people.
In summary, your mobile-first content strategy should:
i).    Leverage existing content channels: Currently, social media networks, newsletters, RSS feeds, etc., are the proven channels that you can leverage to distribute your content.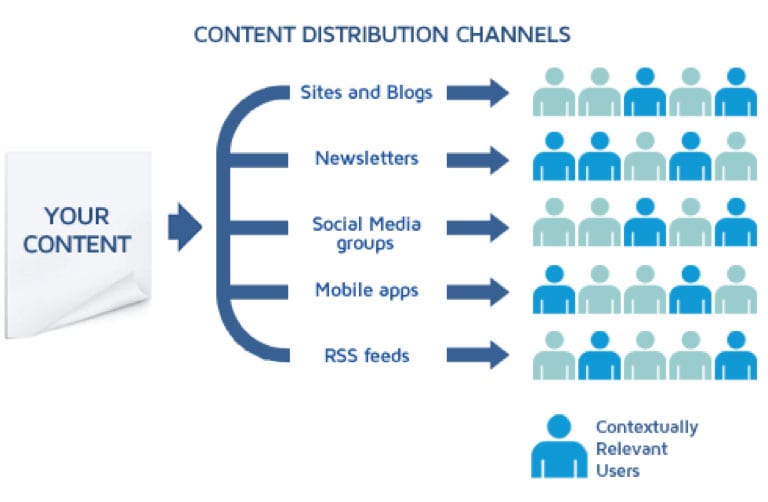 If you want to access tens of thousands, if not millions of people, you'll need to step out of your house (your own site), and build networks with like-minded people.
Apart from free channels, if you truly believe in the value of your content, you should launch a PPC campaign and target mobile audience.
Free content distribution will only take you far, but when you integrate paid advertising – your results will be great.
ii).   Leverage tools to simplify content distribution: Tools make life easier. Imagine how hectic, and the amount of time it would take to find important sites/information online without Google. Just think about it.
Google is a tool, certainly not for content distribution per se, but it can become a means to an end for your content goals.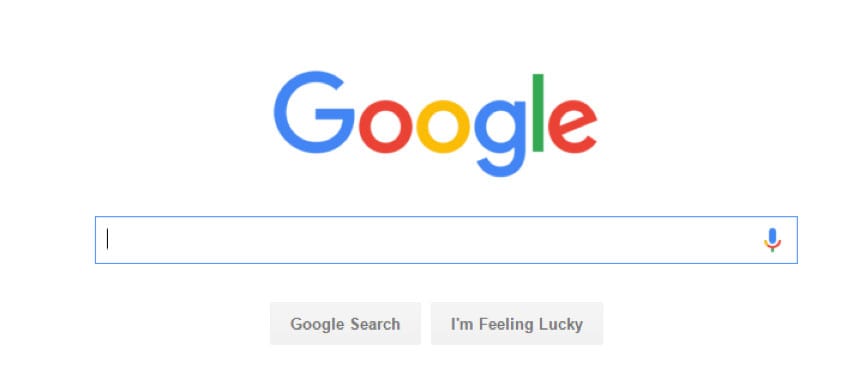 Do you still tweet your posts manually? You must have been living under the rock.
Live the digital lifestyle, you can schedule your posts using Buffer, Hootsuite or Sprout Social?
Other tools such as Paper.li, Roojoom, etc., allows you to find, publish and share useful content on the web, and social media.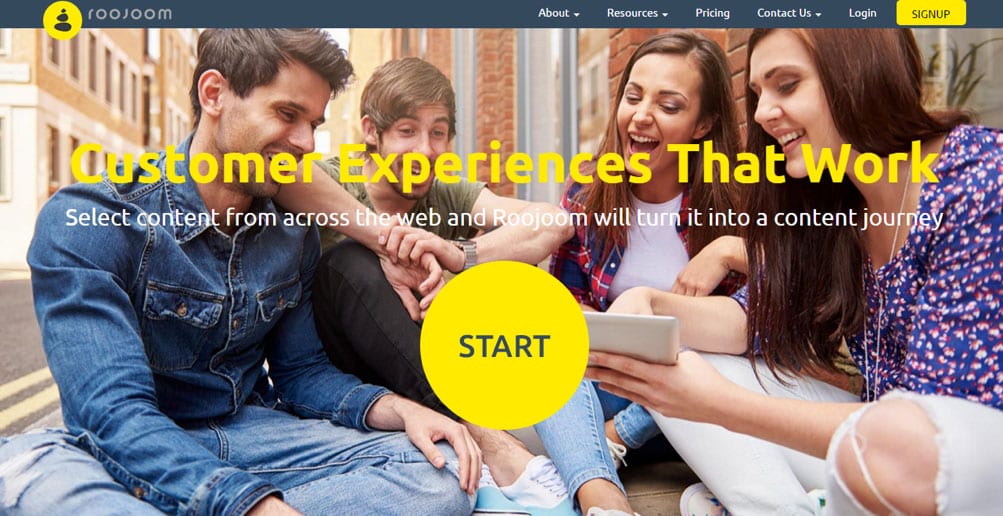 iii).  Streamline your marketing goals: A mobile-first documented content marketing strategy plays an important role in both B2B and B2C companies, because it helps to streamline their goals – their content reach.
The biggest mobile marketing challenge is measuring ROI. Although both small businesses and top brands reach mobile users – but they're not strategic in measurement.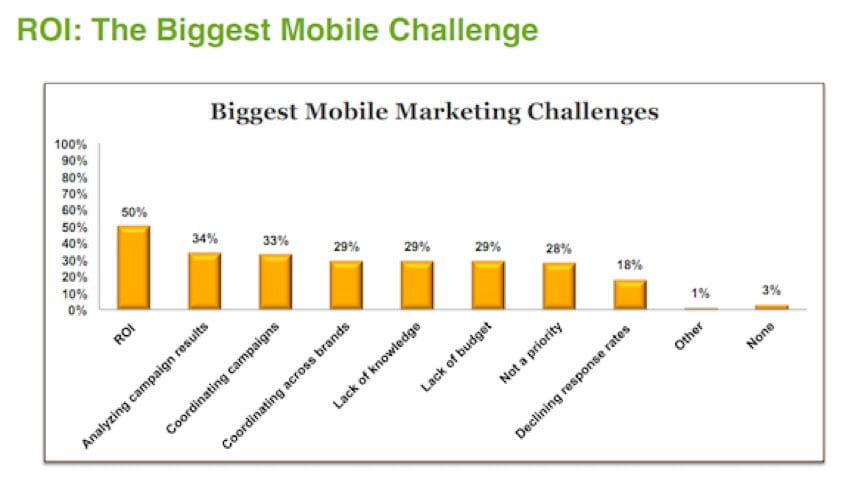 You need to measure the impact of your content. Using Key Performance Indicators (KPI's) such as page views, mobile views, leads generated, number of links generated, social shares, etc, you can evaluate your marketing programs.
Having a strategy is good, but it's not enough. You need to document your processes, achievements, and put your goals in front of you all the time. Don't be like the 48% of B2B marketers who don't document their content marketing strategy.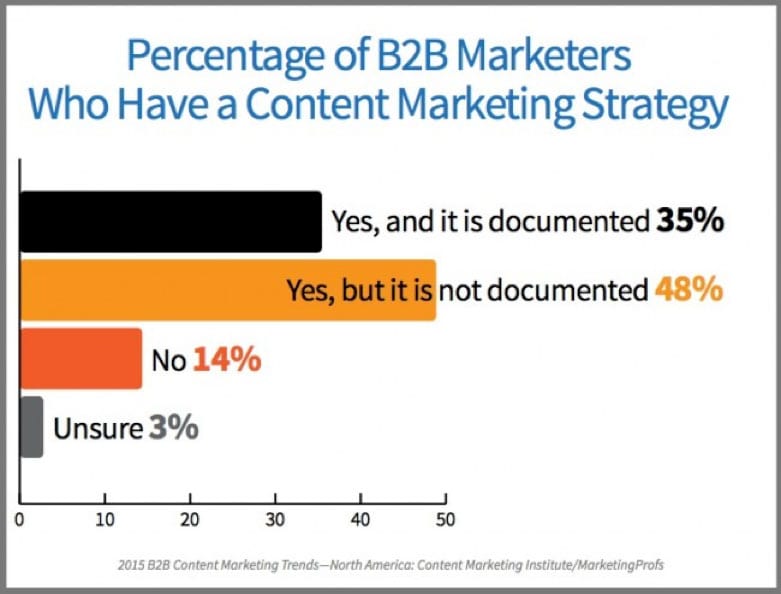 So when you creating epic content to target mobile audience, it's necessary to set milestones, and develop a 'Plan B' in case one content type doesn't deliver the expected result.
Use your findings, user insights, and engagement metrics to streamline your goals. That's how to scale and thrive in a competitive digital world.
iv).  Be dynamic: You need this in your mobile-first content marketing strategy. Who would have thought that mobile consumers will exceed desktop users. As the saying goes, "change is constant."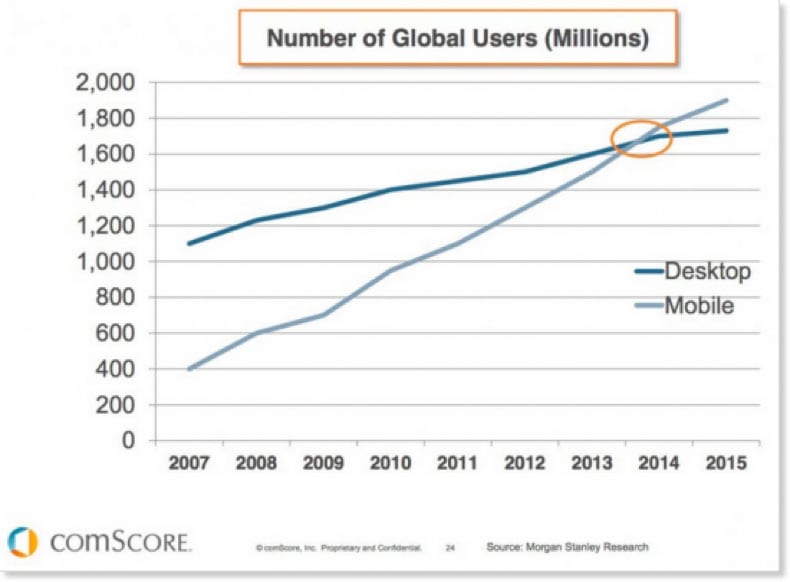 Truly, the content that worked last month may not be what your prospects and customers are seeking for right now.
Stay abreast of trends, and adjust accordingly. Be dynamic, because concepts, ideas, tools, and people can change.
When you see a change, do you complain and give up, or you embrace it? Smart marketer adjust, learn new skills and thrive. Why not follow suit?
v).   Be consistent: In order to avoid confusion among consumers, you have to be consistent. You don't see dramatic results when you're inconsistent at content creation, distribution, networking, etc.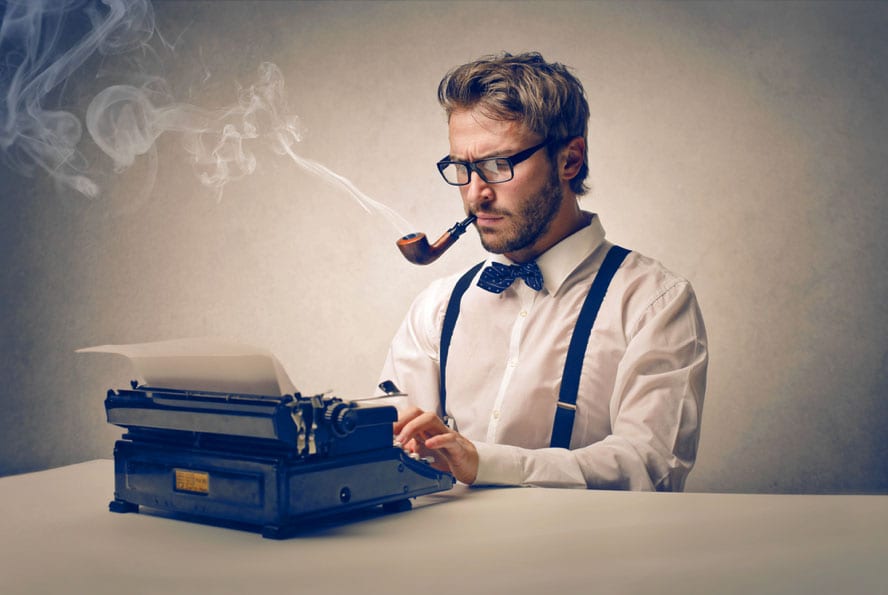 Popular brands such as Coca-Cola, Nike, Amazon, Ebay, and the like have built a solid credibility, not because they've the perfect products, but because they are consistent.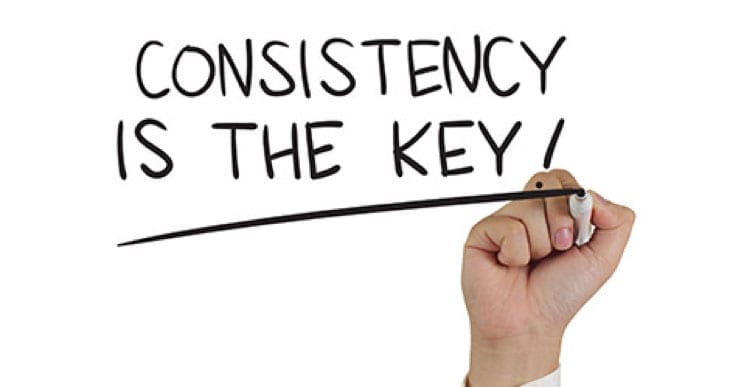 Consistency will bring you to a place of rest; a position where people trust you enough to work with you.
If you're a freelancer, software developer, information marketer, or whatever business model you have chosen, stay at it.
You started out strong. Consumers are beginning to like you. The question is, will you still be relevant in the next 5 years? Are you after the quick bucks?
Content marketing isn't a shortcut to living the dot com lifestyle. It's hard work, and you have to be about your business. Stay consistent. That's the formula.
vi).  Rely heavily on content: 95% of B2B companies use content marketing to drive leads, engagement, and sales.
Your prospects search the web because they want solid information. If the web is powered by content, so will your business.
Per dollar invested, content marketing produces 3 times more leads than PPC. Once you've a high-converting funnel, it becomes easier to capture attention, build interest, and nurture a relationship with leads. This ultimately leads to increased sales.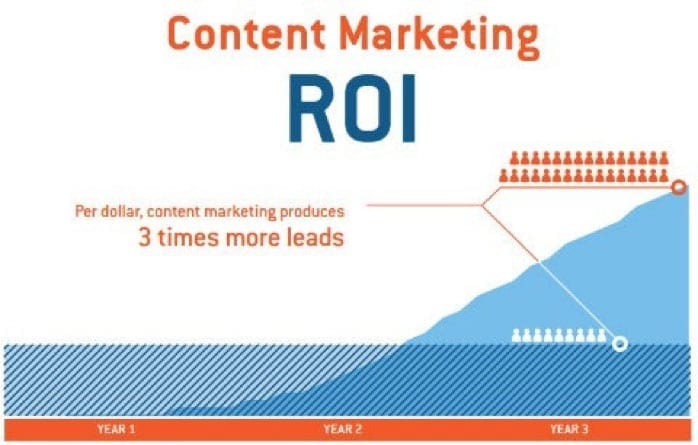 Before InsideOut, a corporate training company embraced content marketing in 2012, they had a challenge at converting site visitors into leads.
I'm sure you know that feeling when your site generates traffic, but none of them is responding to your offer.
What could be the cause?
InsideOut figured this out. They started creating useful, and user-centered content in-house, in order to stay true to the brand values.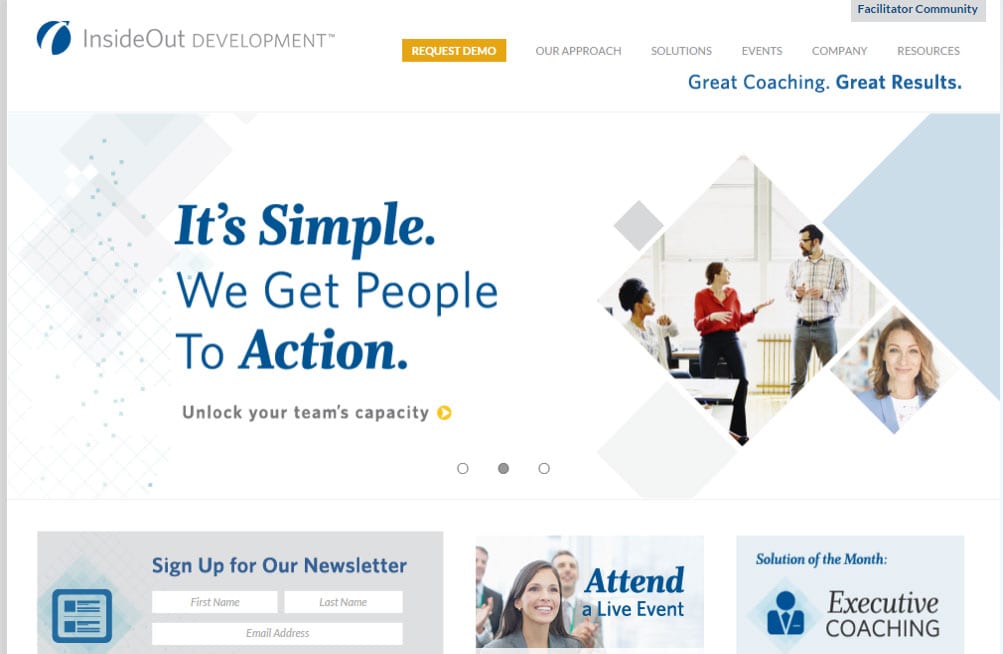 They promoted the content via email, social, PR and through their website. Good news: they saw a 20% higher clickthrough rate, and improved lead generation by 388%.
Relying heavily on content will boost your organic traffic. You know that search users are the most targeted leads you should drive to your business.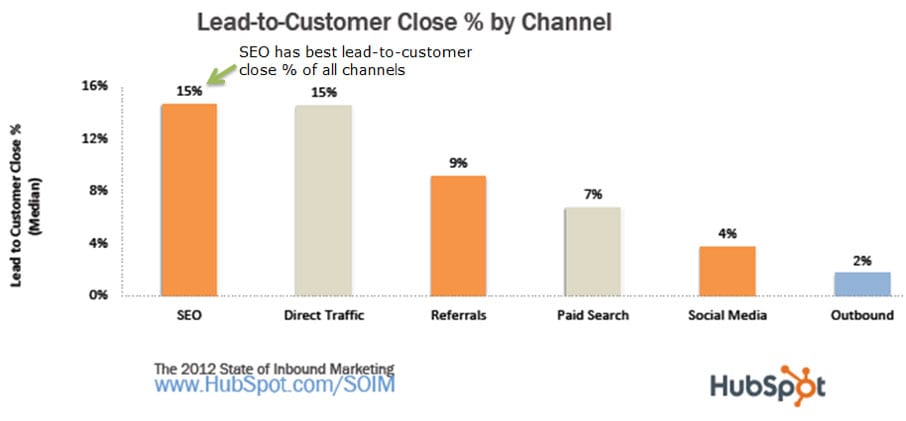 Brands that invest into content creation, while targeting the right keywords drive long-term organic search results.
For example, Rental History, a B2B company implemented a content strategy after launching a new consumer service, while putting mobile consumers in mind.
They set out to increase organic visitors, spend less on PPC and establish trust with new audience.
The truth is that the right epic content can meet all these goals. And that was exactly what Rental History did – and saw a 400% increase in organic traffic, reduced PPC spends, and the company generates more than half of their sales from organic traffic.
Focus on localized content
Not all content is created equal. Content that converts are created using the right ingredients based on the user behavior.
One of the reasons why you need to create a localized content is because of mobile search intent.
According to Google/Nielsen study we reviewed earlier, 40% of all mobile searches have local intent, and this number continues to grow. And 73% of mobile searches trigger additional action & conversions.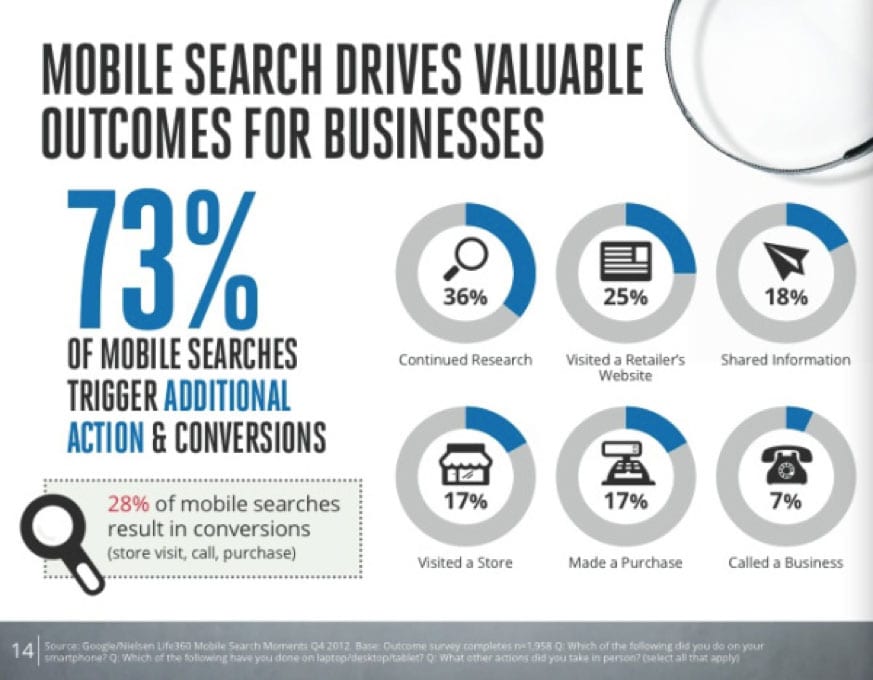 A localized content simply refers to content you create with the aim of appealing to local prospects and customers.
When people use their mobile devices to search online, they're more likely to respond to a localized content. It begins with your keyword selection.
Here's how to find some geographic keywords that will enable you create content that are most suitable for people around a specific geographical location:
i).  First step: Go to Google AdWords keyword planner. Input your main keyword (e.g. web design) into the suggestion box. Then click on the "Get ideas" button.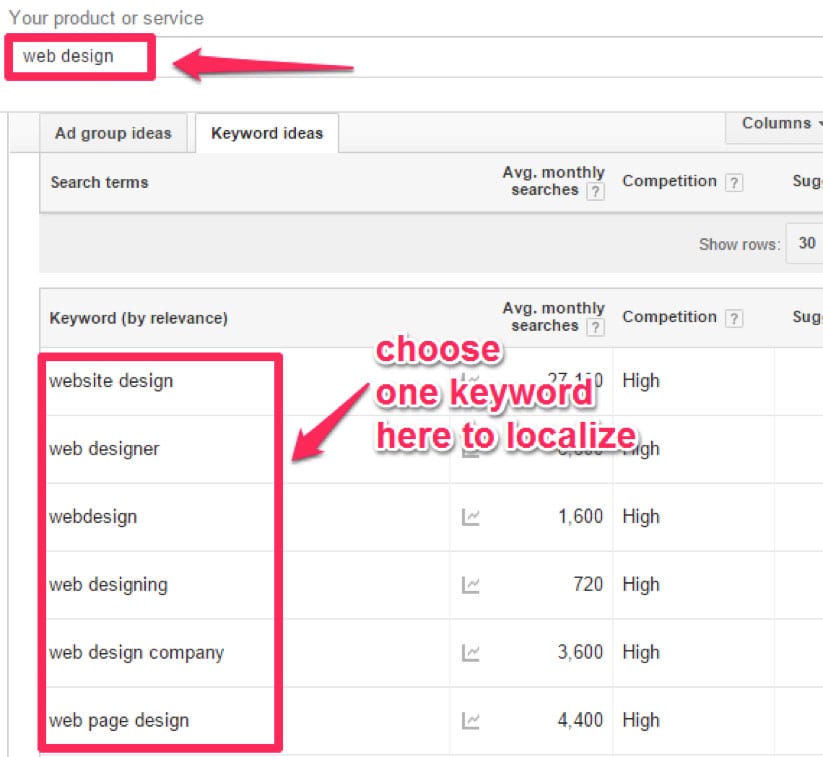 ii). Second step: Select/copy one of the keywords (e.g. web design) and plug into the suggestion box. We're looking for keywords that contains a district, city, country or geo-specific qualifier.
So let's add "Los Angeles" to the keyword (web design) and see the results: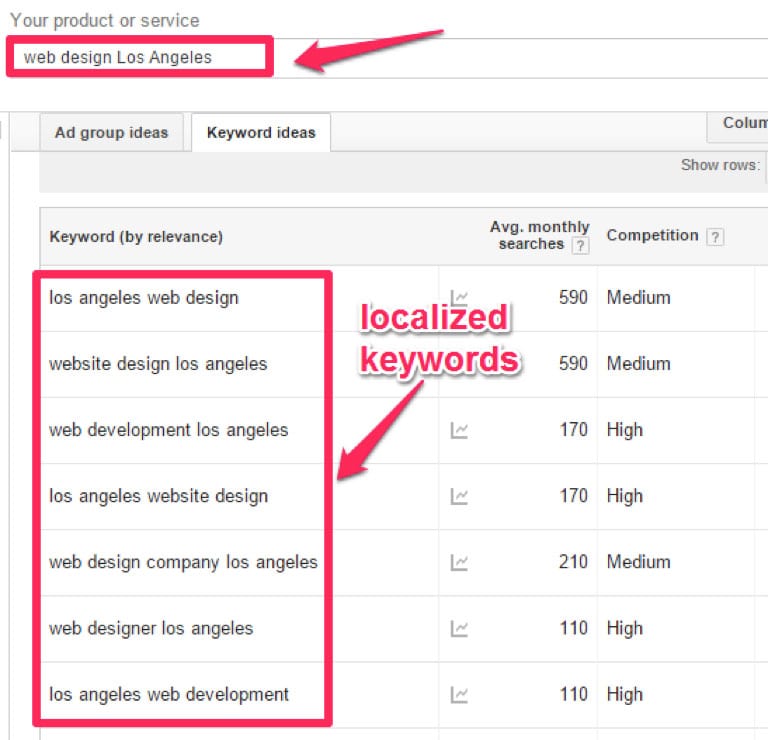 Now that you've got the localized keyword phrases, it's time to create compelling titles for your content. Here are blog post title examples that you can model:
Los Angeles Website Design: 17 Web Design Strategies That Work
The Top 10 Web Development Company: Los Angeles Agencies
As you can see, the two titles above are localized. The accompanying article, blog post, podcast, video or ebook should be relevant to local consumers as well.
Since you're talking about Los Angeles or any other city, focus on delivering immense value so that local consumers will refer others to your site the moment they find your useful content.
In like manner, you can use Google Trends to determine the popularity of your target keyword in a given geographical area.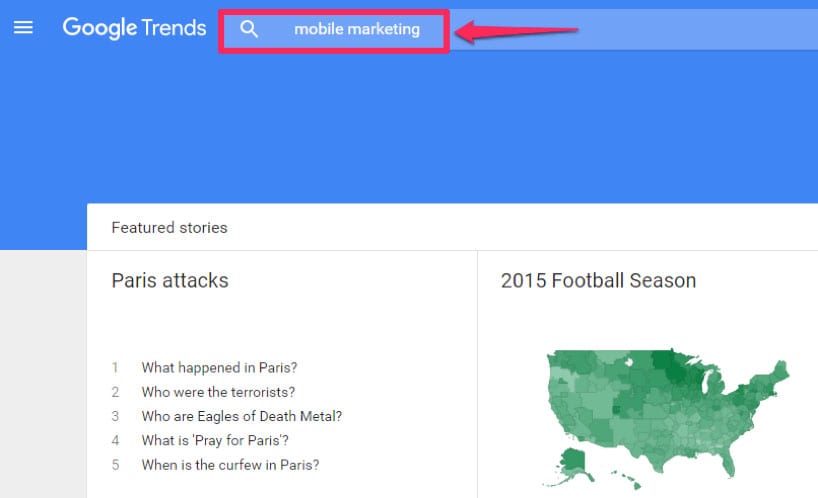 For example, input "mobile marketing" into Google Trend search box. Make sure to select United States as your region of interest. Hit the 'enter' button from your keyboard.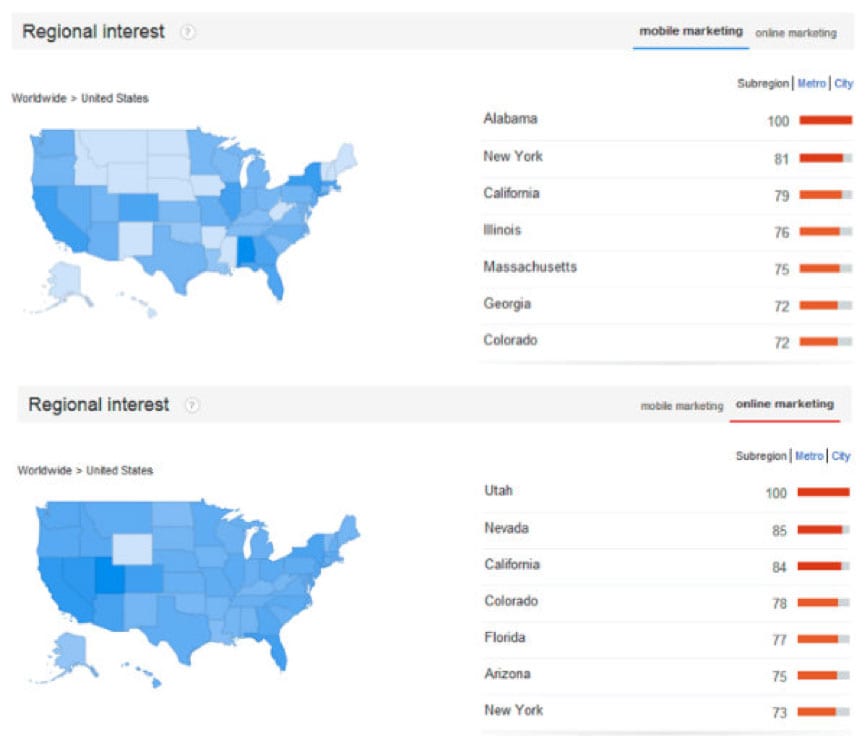 In the Google Trend results above, the data shows that if your target market is Utah, including "online marketing" in your title will help you reach more users in that state than in Arizona.
On the other hand, targeting "mobile marketing" will help you reach more people in Alabama, than prospects in Colorado.
One important point, though, is that you also need to find localized social media groups on Facebook, LinkedIn, and on discussion boards.
Any platform where you can target a particular group of people who share similar interest is important when creating localized content.
A perfect example of a localized content is found at USNews.com. The target audience is quite broad (Europeans or people interested in European tour destinations).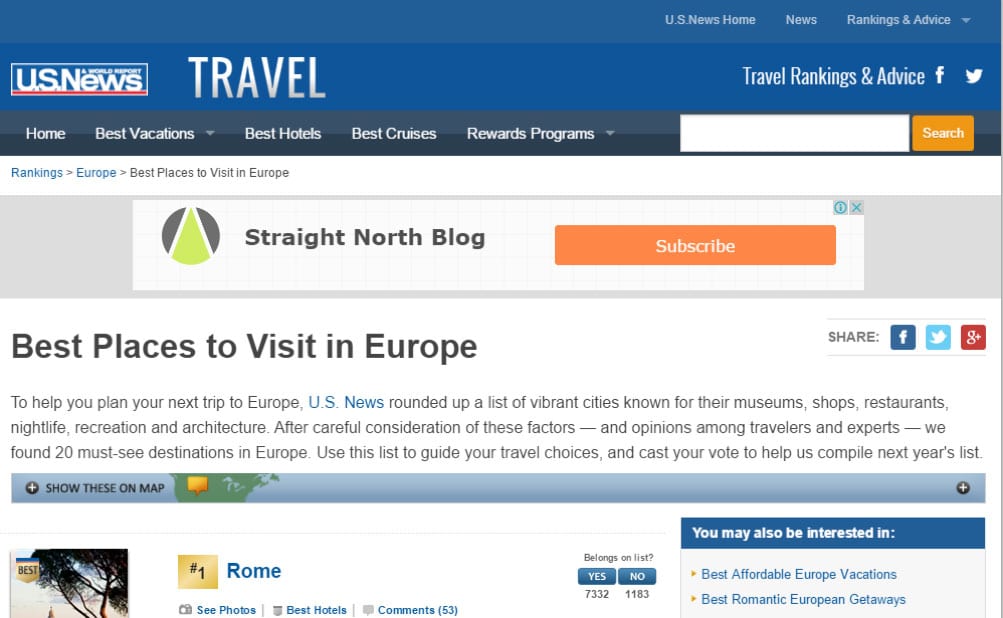 Follow your audience reading habits:
The explosion in mobile audiences has created a need in the hearts of marketers, who strongly desire to know their audience's reading habits.
Whether you have plans to distribute content via social media, blog communities, or email – creating content based on how passionate your audience are will go a long way.
According to Email Monday, "45% of email opens occurred on mobile, 36% on desktop and 19% in a webmail client. – Adestra "Top 10 email clients" (March 2015)."
In fact, Android users spent the most time reading emails.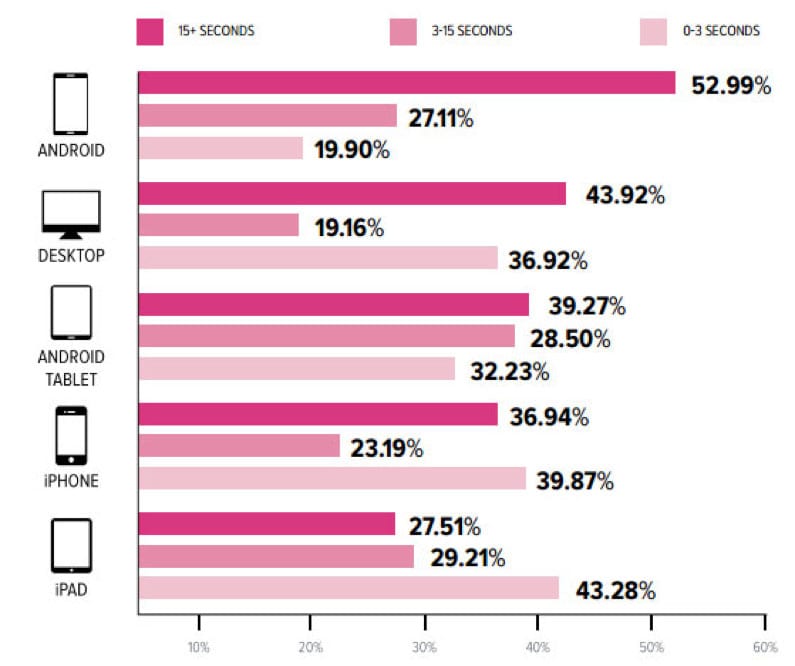 It's easy to get carried away, and start to create low-quality content just to fill your content editorial calendar – but that should never be the case for you.
Because you want to make impact with every piece of content that you create.
Of course, there is a ready market for your content on mobile devices, but to hit a homerun, your content has to be epic (e.g., long-form, heroic, invaluable).
Convey your message with personality
Achieving success with your content all boils down to the context, not content. This may sound simple, but your writing tone makes all the difference. It creates the mood that's required in decision making.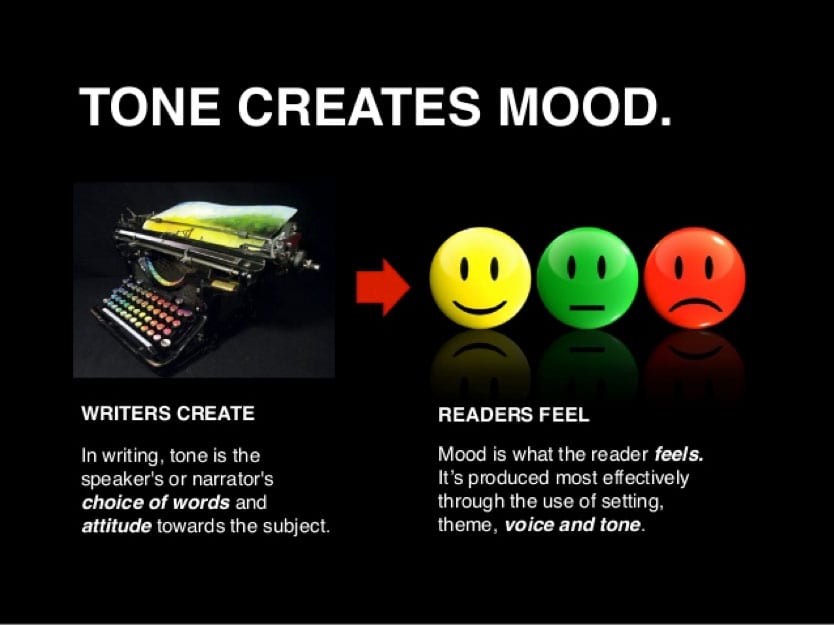 Mobile devices were invented to help people connect, communicate and share relevant information.
It doesn't matter the content type, as long as you're targeting iPhone, iPad, Tablet and smartphone users, you've to convey such message with personality.
Needless to say, if your content is all about you it may not work. Mobile marketing has evolved in the past 3 years.
In the past, you could get away with promotional content, but these mobile consumers are smarter now. Never underestimate what they can do.
Ideally, create your own custom content, and curate relevant and epic content that will help users. Promotional content should be done only when necessary.
Mobile audience want solid information. And they can tell from a distant your intentions.
Sure, the right content can get you qualified leads, improve your brand, and generate dramatic sales. To achieve that, use a personal tone in your content.
Don't speak as you write, instead "write as you speak."
Use the word "you" when creating a blog post, article, video, podcast, ebook, etc. Steer clear of the word "I," and only use it where necessary.
Maybe when you're sharing a case study. Aside that, it's irrelevant to talk about yourself. Talk to them.
A personal tone is important, because it will trigger an emotional note in prospects' minds, and nudges them to share your content willingly.
Conclusion
There you have it. The proven steps on how to create epic mobile marketing content that works. It's worked for several businesses, both small and big. Your business will not be an exception.
People are consuming content via mobile everyday. You can't afford to ignore this trend, because it's not going away. A survey by Yesware Interactive reported that almost half of all email opens happen on a mobile device.
That alone is good news. But if I were in your shoes, I'll not neglect desktop users, because no matter how trending mobile content consumption is, and will become in the future, people will continue to search the web from their PCs.
Target both desktop and mobile users who are motivated consumers. Don't struggle to crack the mobile marketing code. Businesses who do probably don't know their audience enough.
So the formula is to understand your target audience. Adopt a mobile responsive design, and create content specifically for mobile users.
As usual, we're looking forward to your contribution. What's your take on creating content from a mobile-first approach? Do you face any mobile marketing challenge currently?