What is Mobile Marketing? (The Best Answer Ever!)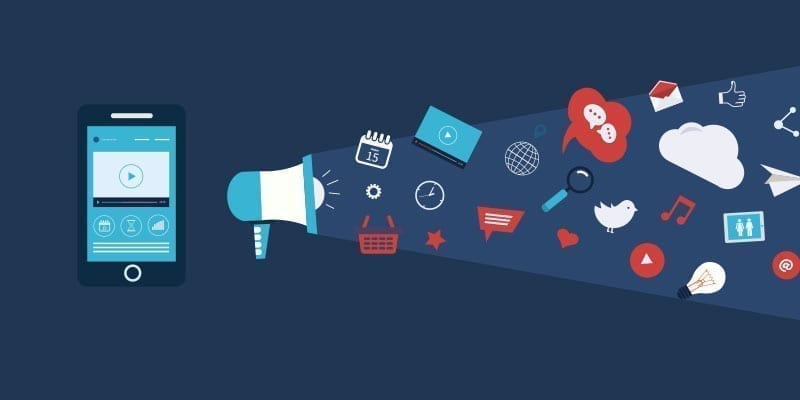 Are you reading this post from a mobile device? I'm certain, considering that 80% of internet users own a smartphone.
Both marketers and consumers begin their web services on mobile. Digital marketers in particular are excited to run mobile campaigns, because they know that mobile users are motivated buyers.
According to Salesforce, "68% of companies have integrated mobile marketing into their overall marketing strategy."
The earlier you start reaching out to them, and solving their problems, the more results you will get in your business.
It's no secret that building a successful online business has its challenges. One of such is knowing how to interact with potential customers on different platforms and devices.
Not only will you get the best results out of mobile, but a good understanding of how mobile marketing works will put you in total control of your marketing.
Let me get you started with a quick definition.
What is Mobile Marketing?
Andreas Kaplan defines mobile marketing as:
"Any marketing activity conducted through a ubiquitous network to which consumers are constantly connected using a personal mobile device."
Wikipedia defines it as "marketing on or with a mobile device".
Margaret Rouse defines it as:
"As a promotional activity designed for delivery to cell phones, smartphones, and other handheld devices, usually as a component of a multi-channel campaign."
I define it as marketing for mobile users.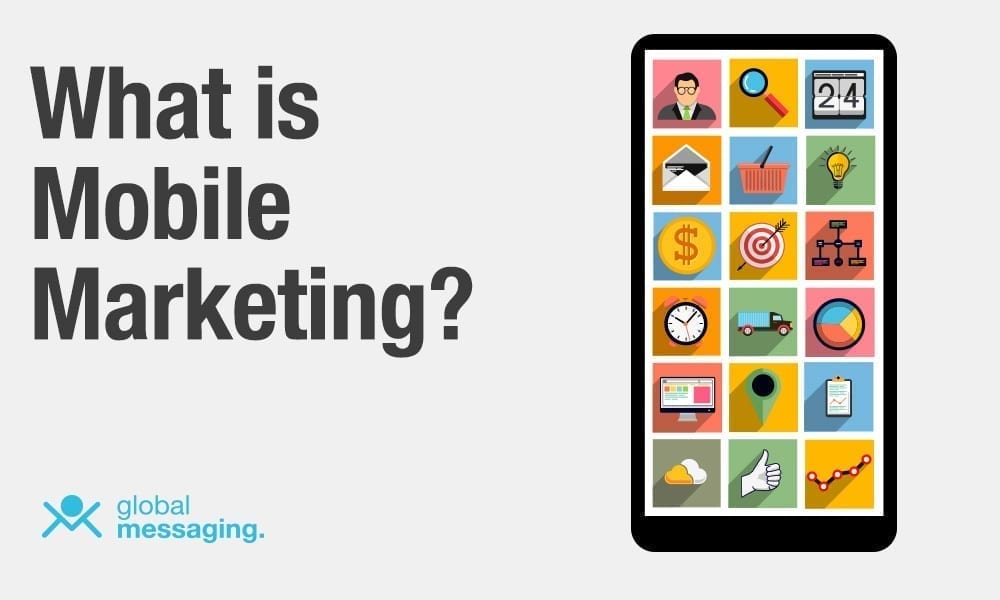 Mobile phones are changing the way your target audience and customers engage with your brand. People visit your website on their phones, open your emails on smartphones, and buy from your store through their phones.
Putting your business right where your customers are – on the go – is what mobile marketing is all about. Any marketing plan today that ignores mobile marketing is a failed plan.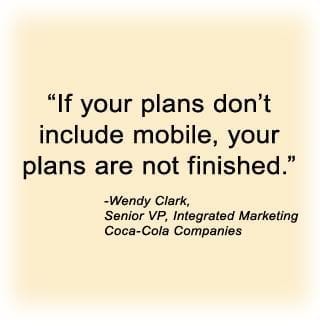 A Brief History of Mobile Marketing
The history of mobile marketing links back to the time when the first commercial mobile SMS and shortcodes were launched in 2003.
Pontiac and Nike were the first two brands that launched SMS campaigns in 2005. This was the time when both brands realized that mobile marketing is the future because people were crazy about mobile phones.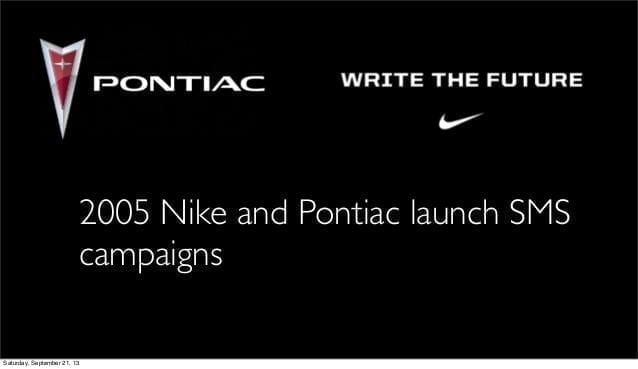 By 2007, there were 2.4 billion SMS users throughout the globe. Apple launched its first iPhone in the US and QR codes were incorporated into mobile marketing in 2010, which led to the beginning of a new era in marketing.
By 2011, mobile marketing was a $14 billion dollar global industry.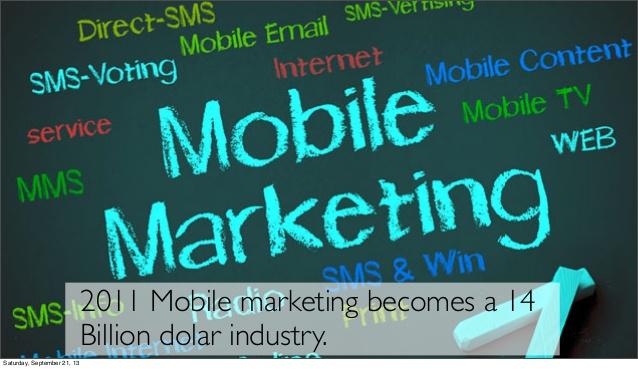 By 2013, Android and iOS had dominated the market and it's the time when apps were becoming popular and smartphones were replacing traditional mobile phones.
By 2014, the number of mobile phone users exceeded the number of computer users and people were accessing the internet from their phones.
Today, 89% of mobile time is spent on apps while the remaining 11% is spent on websites. This is the number one reason why 71% marketers say that mobile marketing is core to their business, while 68% brands have integrated mobile marketing into their overall marketing strategy.
Brands that lack a mobile marketing strategy must rethink their marketing strategy, because all such brands are losing customers every second.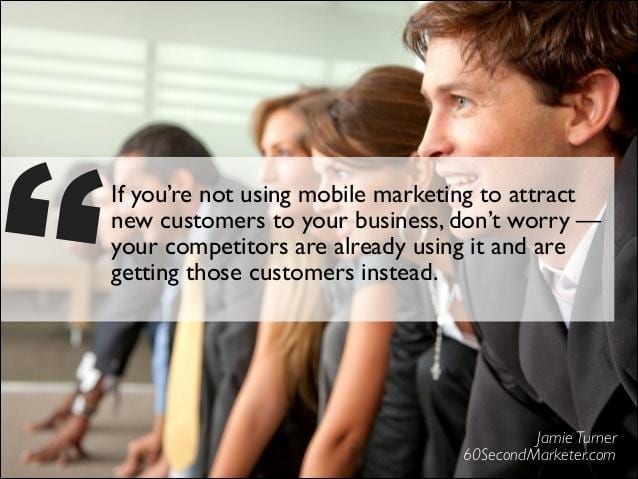 Why Mobile Marketing?
Why is mobile marketing so important today? You may not fully be aware, but let's explore some of the reasons to pay undivided attention to it:
1) Reach: When reach is a concern, there's nothing easier than a mobile phone to reach your target audience. 79% smartphone users reported that their phone is the first thing they check in the morning, and they keep their phone near them throughout the day.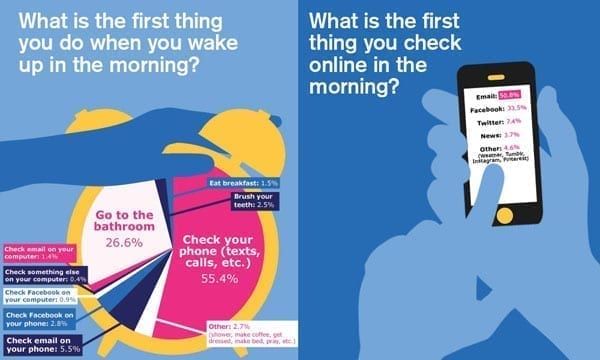 But that's not all. An average mobile phone user spends 90 minutes a day on their phone, while the US consumers spend as much as 220 minutes a day on their phones. This average time is increasing every day.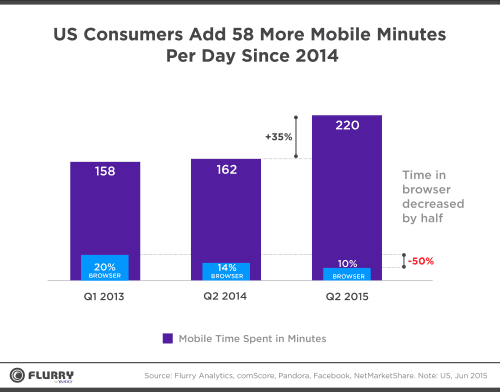 There couldn't be any other easier way to reach your consumers. You can reach them anywhere, anytime, as long as you have a solid mobile marketing strategy in place.
Mobile marketing reaches where other marketing channels simply don't. So you can come up with a new app idea.
2) Personal: A mobile phone is a personal device. According to a research study, 91% mobile phone users keep their phone within one arm's reach throughout the day.
When you connect with your consumers through mobile, your brand is put in the same category as the friends and family of the user.
People connect better with brands that establish a one-on-one connection with them, and there's nothing better than a mobile phone to build this personal connection.
3) Instant: If you have to send a message instantly to your customers, what medium would you choose?
Research shows that 90% of the text messages are read in less than three minutes, while in another study it was shown that text messages have 98% open rate.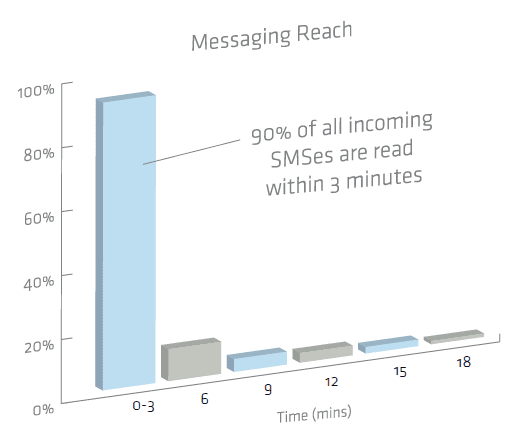 Mobile marketing doesn't just have tremendous reach but it delivers the message instantly. Unlike email marketing where response rate is just 6%, text messages have an exceptional response rate of 45%.
Text messages are delivered instantly, are read instantly, and produces staggering results for brands.
4) Mobile ecommerce: Consumers prefer buying from their mobile devices. More than 44% of time spent on the internet is on mobile phones. As much as 78% of mobile phone searches resulted in a purchase.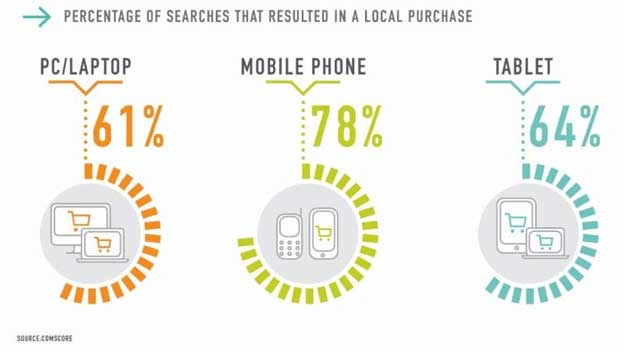 Mobile commerce is rapidly growing and is expected to dominate ecommerce in the future. Mobile commerce attributes 34% of global ecommerce in 2016, and it's expected to grow 31% by 2017.
There is no excuse for businesses to still ignore mobile marketing. Or what do you think?
5) Cost-effective: Mobile marketing is extremely cost-effective as compared to other marketing techniques.
For instance, running an ad on TV is way expensive than running a SMS campaign or creating a mobile optimized website. So you'll make more money in the long run.
6) Customer engagement: Your customers will trust you better if they have a good experience with your brand on their mobile phones. Research shows that 61% of people develop a nice opinion of brands when they do not face any issue visiting the website from their mobile phones.
While 30% of customers will leave your website if it isn't optimized for mobile.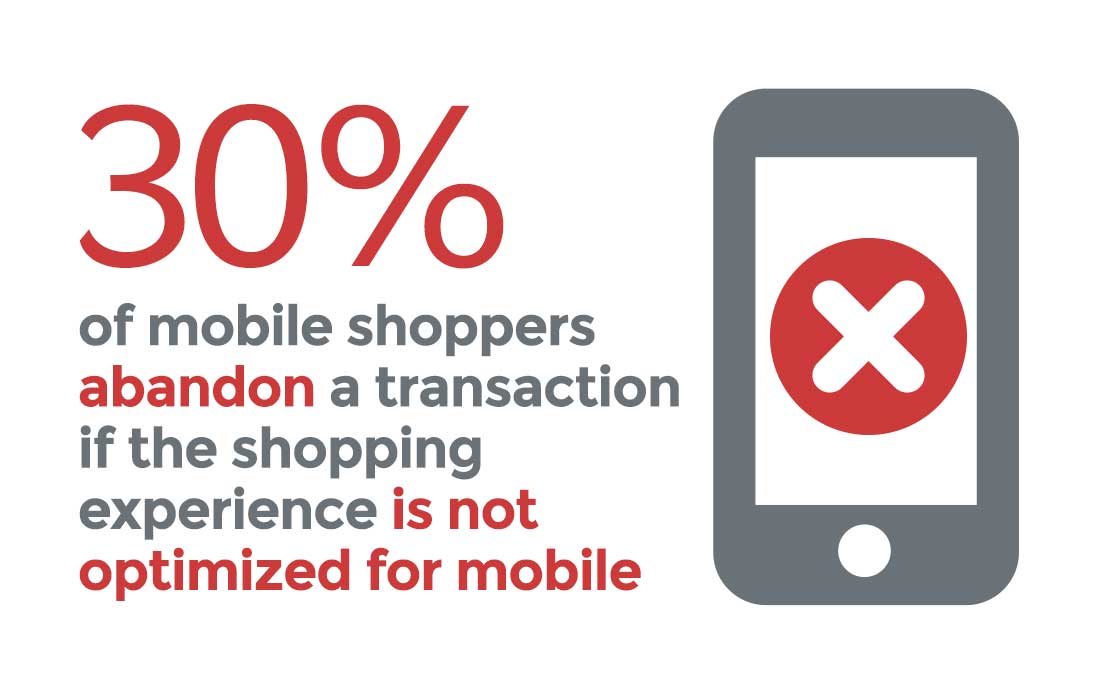 Mobile optimized website and better mobile marketing strategy will not just increase sales, but you will have a pool of happy satisfied customers who will stick to your brand for years to come.
How Mobile Marketing Works
Mobile marketing works similar to other types of marketing. There's only one difference – your customers use their mobile to find and reach your business.
In a nutshell, you target, connect, and communicate with them through their mobile devices.
Right now, Smartphones, Tablets, and Games Console are the emerging devices that people use to connect to the internet. In fact, 80% of internet users use smartphones.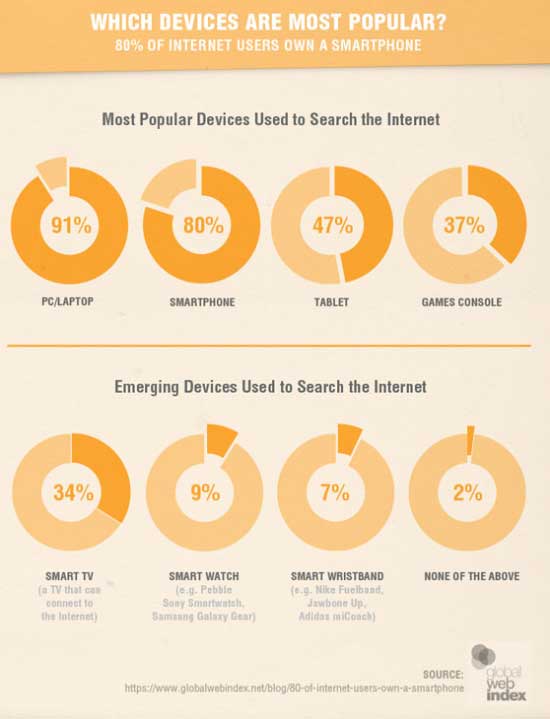 Your customers are already on mobile, therefore you need to be there. If you aren't putting your brand in front of them through their mobile phones, your competitors will (most of them will be doing it as you read this).
So let's briefly look at how mobile marketing works:
i). Develop a mobile marketing strategy. (discussed below)
ii). Choose a relevant mobile marketing type based on your objectives and business strategy (discussed below)
iii). Track, analyze, and tweak to the strategy to make it better.
How to Develop A Mobile Marketing Strategy
Mobile marketing includes a whole set of activities that are linked to the business strategy and overall marketing strategy. Mobile marketing doesn't work the same all the time for all the businesses. It varies – it varies a lot.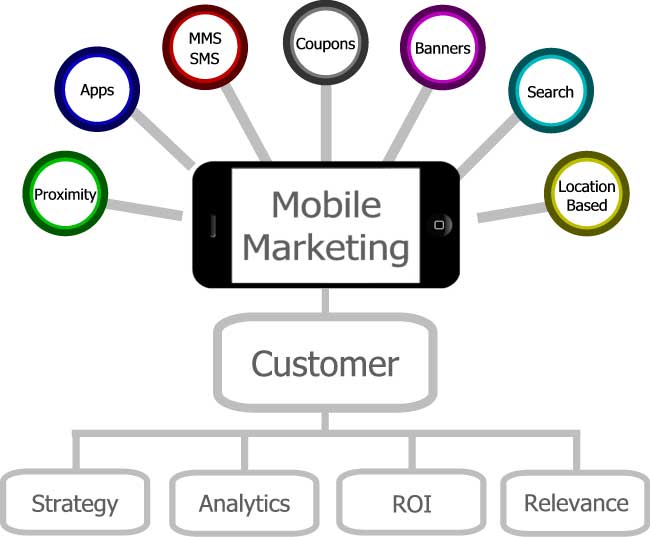 Here are the steps that brands must stick to in order to make mobile marketing effective:
Define objectives for mobile marketing
Define mobile target audience and market
Go mobile
Integrate
1) Define objectives for mobile marketing
It begins with a goal, an objective. You can't go far without it.
Do you want to capture leads from mobile audience? Do you want to run a mobile ad campaign? Do you plan to send coupons to your target audience via text to increase sales in certain geographical locations?
Keep your goals realistic yet challenging.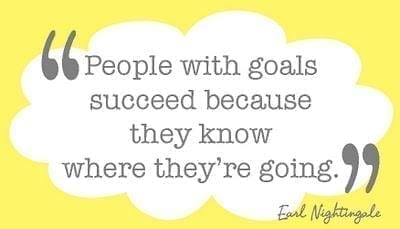 The campaign by Unilever Hindustan for Kan Khajura Tesan is really an interesting mobile case study. The objective was damn clear and simple:
"With consumers in key regions of rural India lacking access to television and uninterrupted electricity, Hindustan Unilever needed to get creative to earn more share of voice."
Unilever launched its own mobile entertainment channel which was accessible through a toll-free number.
As a result, the advertisement for three Unilever brands was heard more than 20 million times, and within just six months, Unilever gained 8 million new subscribers with its channel having more than 12 million subscribers.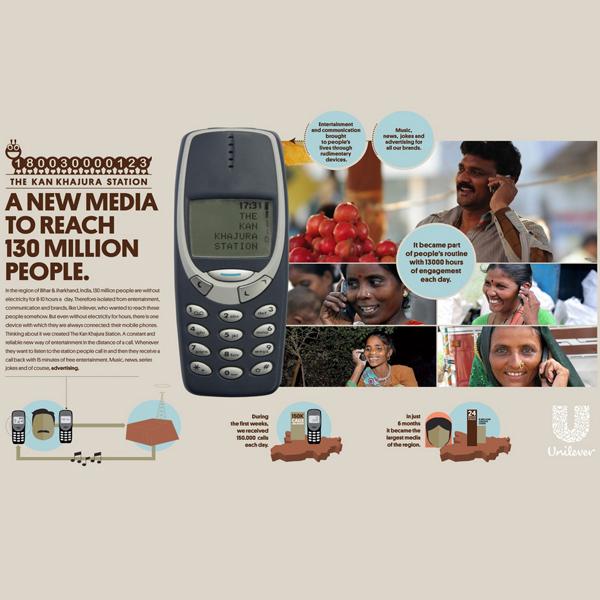 As long as you have a clear objective, you can get it done with mobile marketing.
2) Define mobile target audience and market
The target market and target audience for your mobile marketing campaign can be same or totally different from your business's target audience.
Question: How do you tell if it's the same or different?
Answer:
The simplest strategy is to develop buyer personas. Ask questions, conduct surveys and interviews, and create roles.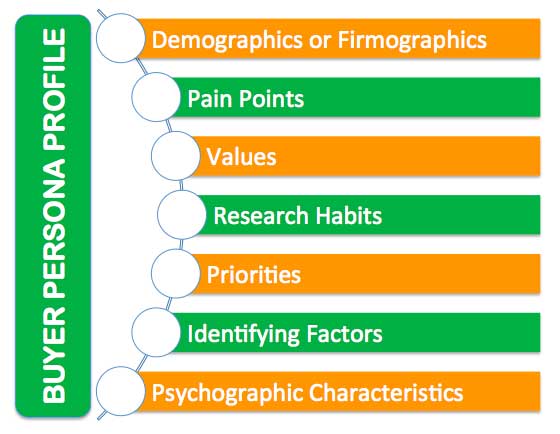 Google Analytics and Alexa are two nice tools to get started with collecting information about your existing customers.
3) Go mobile
Make your website mobile responsive – if it isn't already.
Why?
Because when you reach out to your target audience via mobile, they are most likely to visit your website before taking any action.
Not having a website optimized for mobile means you are wasting your money and losing customers. You may even annoy your audience.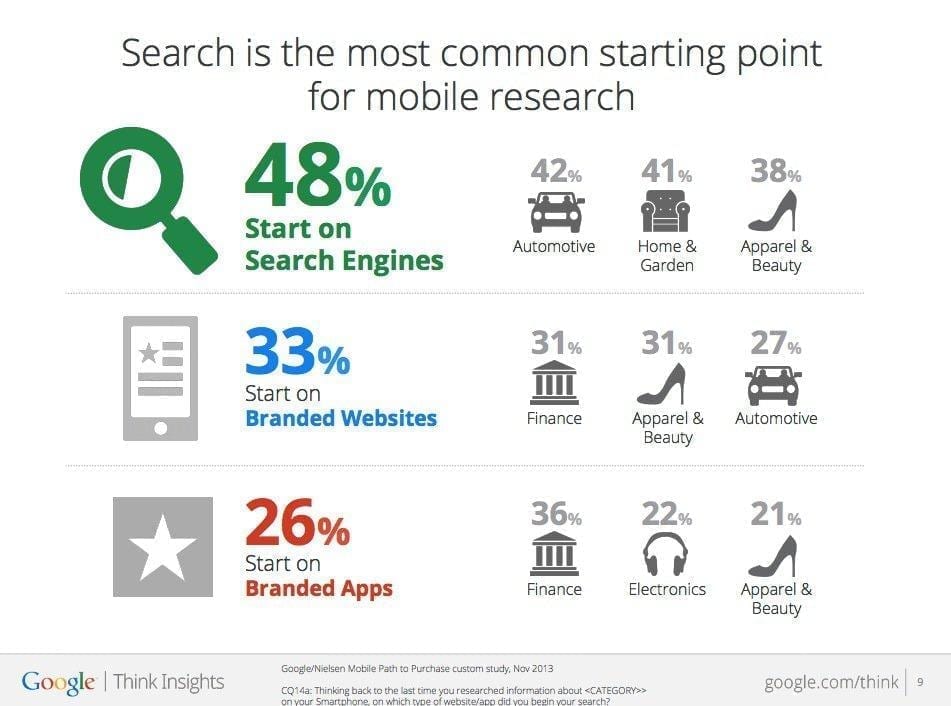 More than 57% of customers will not recommend a website to others if they had a bad mobile experience with it. Do you want to irritate your potential buyers or you intend to serve them?

A mobile responsive website isn't necessary for your mobile strategy, but it has several benefits such as improvement in organic search rankings, reduction in load time, better user engagement, etc.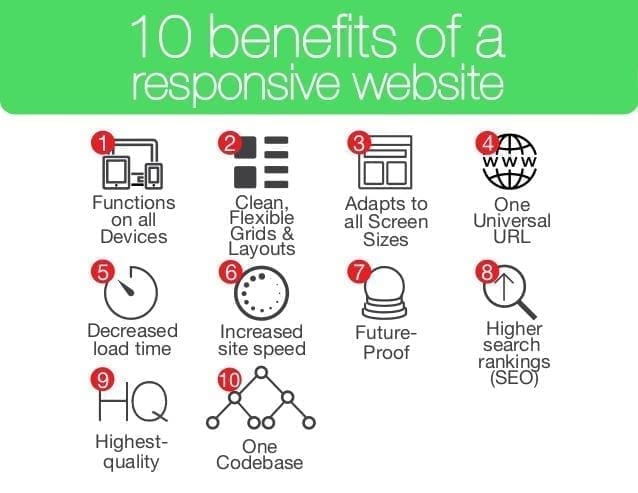 Irrespective of whether you're going wild with SMS marketing, app marketing strategies, or mobile ads, your website must be optimized for mobile and must display perfectly on all devices.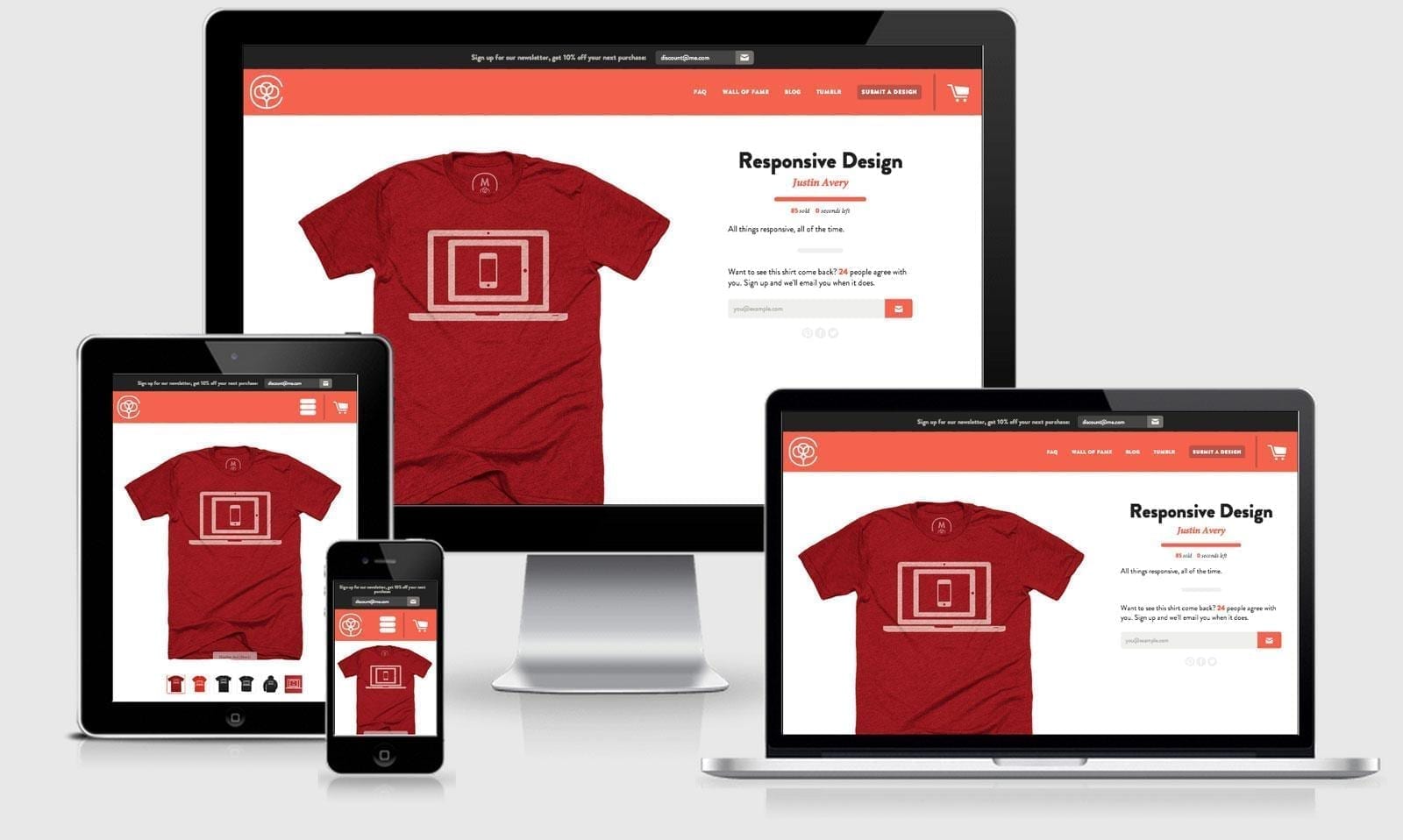 4) Integrate
Finally, integrate your business activities with the mobile strategy so your customers get what they expect.
Some 44% of millennials want their favorite brands to maintain a human interaction with them on mobile while another 39% want their brands to have an active social media presence.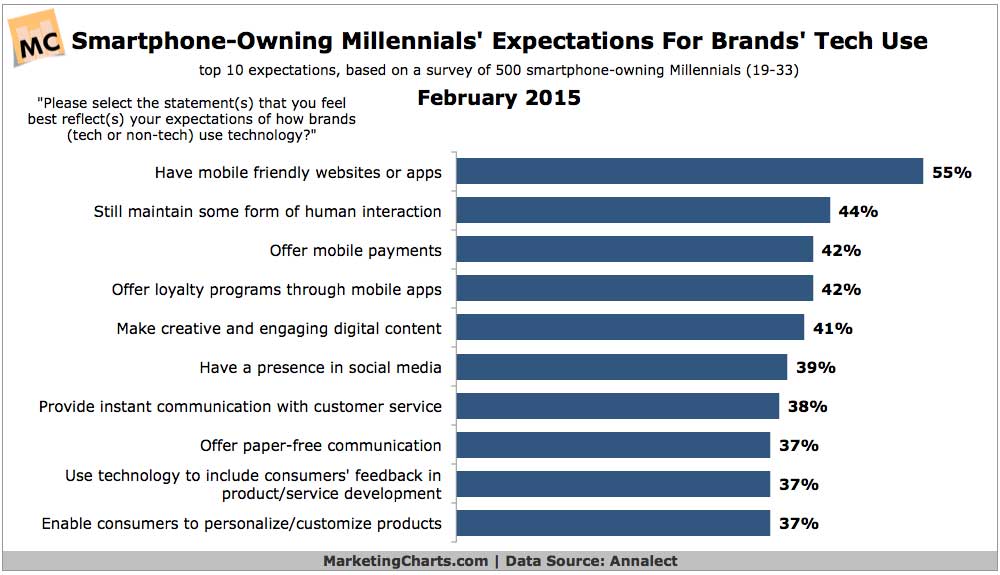 Mobile phones are primarily used for socializing. Integrate your social networks, customer support, digital content marketing, and other business activities. Your customers are eager to relate with you via mobile.
Do not disappoint them.
Types of Mobile Marketing Strategies
Mobile marketing strategy has different types. The choice depends on the objectives and the overall business strategy.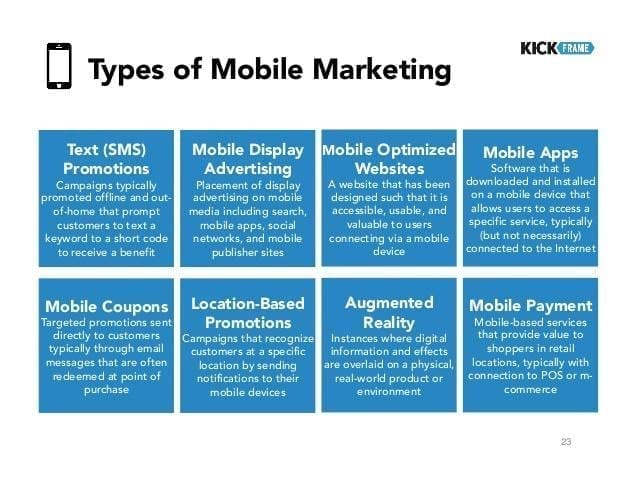 For better understanding, let's consider an example. Carl's Jr. ran a text message campaign in 2013. The Restaurant sent a text message to its customers offering $6 burger for $2.99. The campaign had a whopping 19% redemption rate.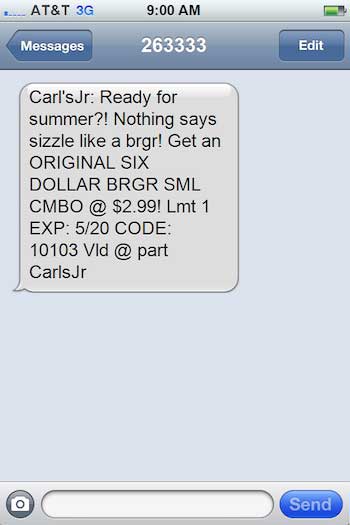 Do you know why Carl's Jr. use text message strategy and why not any other? Because their objective was to boost sales.
The simple rule is to link your mobile marketing strategy to the business's objective and then choose the most appropriate type.
Here are some of the types of mobile marketing strategies that you can test:
i) App-based marketing: It's the type of mobile marketing that uses mobile apps. It can take one of the two forms:
a). App creation
b). Mobile app ads
Creating your own app is the best choice since 90% of the time on mobile is spent in mobile apps.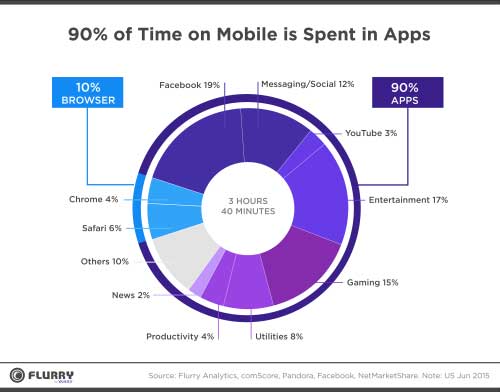 Having a dedicated app for your brand has other advantages like:
Customer engagement
New channel for marketing and communication
Brand awareness
The possible downside that restricts businesses from having their own app is its cost. A reliable and professional app will cost you no less than $38K. Though you can have one for $5k to $10K, such an app will do more harm than good. You're best off either going with a higher end custom developed app, or an app built using a platform like BuildFire for $19/month – $89/month. The middle ground apps, unlike the high end apps and a do it yourself platform like BuildFire, tend not to have a robust backend to support a great customer experience.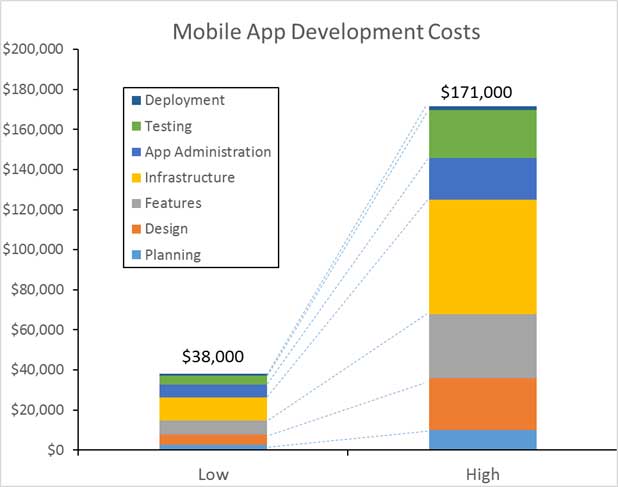 What else can small businesses do then?
App mobile ads is basically for running your ads. Google AdMob and Facebook's promoted post ads are the two leading app ad platforms.
Your ad will be shown to the third-party mobile apps. This is a great technique to send targeted traffic to your landing page.
How about running an app ad campaign for promoting your own app.
The ideas are potentially unlimited.
ii) SMS Marketing: Sending relevant offers to your customers via text is known as SMS marketing. Over 96% of smartphone users use SMS. This shows how powerful this mobile app marketing technique could be – if done right.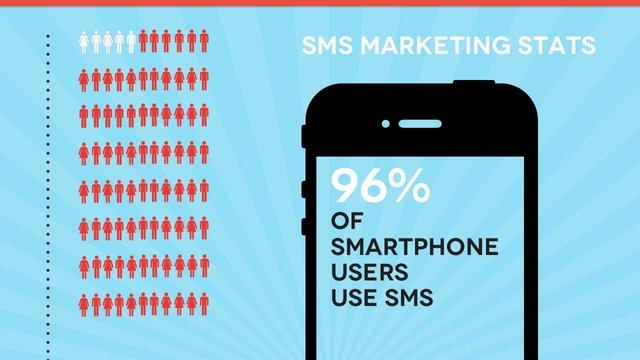 With a reach of 98%, you should not ignore SMS marketing.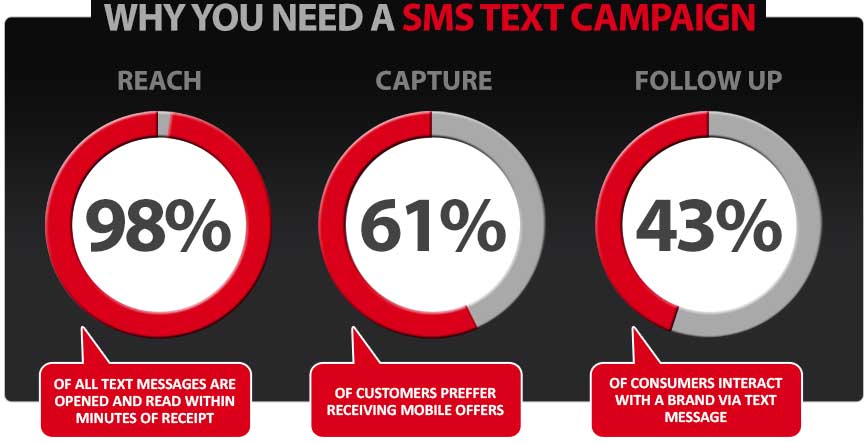 Just as you capture email address in email marketing, you have to collect the mobile number of interested customers as well. This is the hard part. You have to build a database of interested individuals who have allowed you to send them text messages.
This is the only way it will work for your business.
Domino's Pizza promoted its Facebook group and increased sales with the help of text messages. The franchise owner and area director, Ryan Swanson, says:
"The sales at the store, when we send text messages, or [use them to] drive people to Facebook, are unprecedented."
iii) Mobile search ads: How about running a search PPC ad campaign for mobile users. You must have seen mobile ads when searching something from your mobile phone, these are mobile search ads.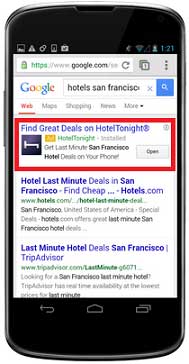 These types of ads can be used for several purposes which include:
Generate leads
Increase sales
App downloads
Website clicks
Geographical targeting
A mobile search ad campaign can be set up from your PPC ad network such as Google AdWords or Bings Ads. You have to choose mobile ads specifically if you plan to run this type of ad campaign.
According to this study, 68% of users get directions from the mobile search and 50% of people visit a store within a day of their local search from the smartphone.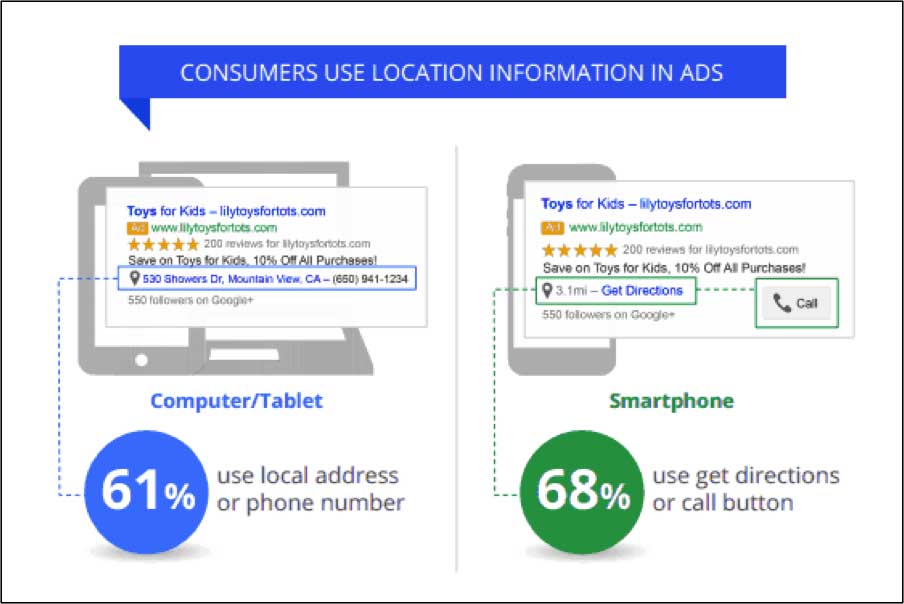 70% of smartphone users say that call button is important in mobile search ads.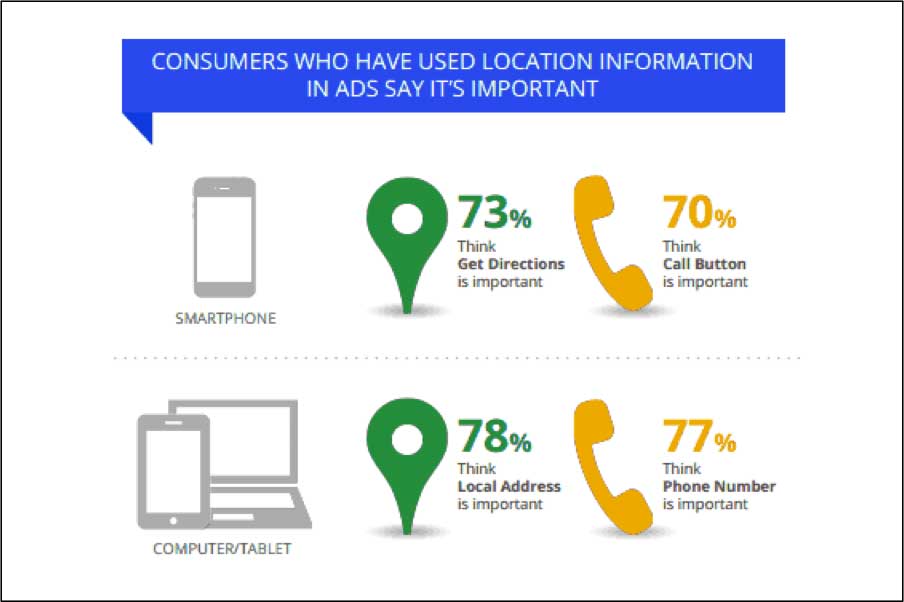 These statistics show how your potential buyers find you on their phones and what they expect from you.
A mobile ad campaign can be best used to share your phone number and give directions to your local store to the people in a specific target location.
You can also do this directly in an app store with Apple search ads.
iv) In-game mobile ad: An in-game mobile ad appears in the mobile game when a user is playing the game or has the game opened. An in-game mobile ad can be a banner ad, a video ad, or an image ad featuring on full screen.
It can take any form.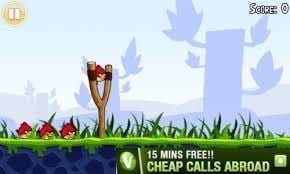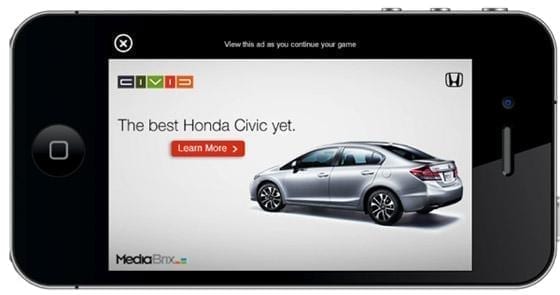 The global games market is $86.1 billion industry. Gamers love spending money on games.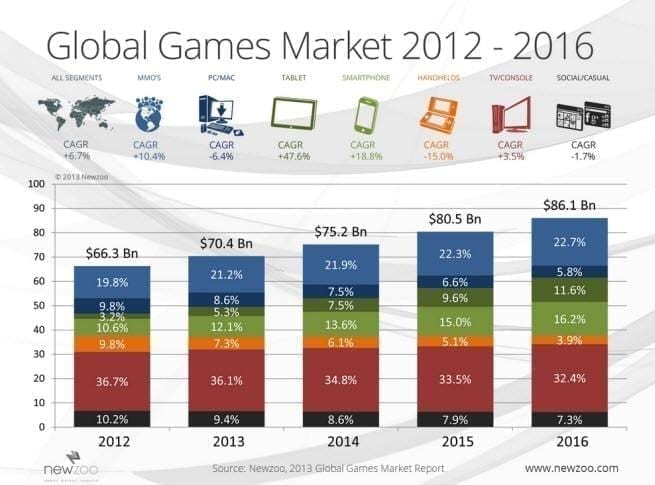 In-game mobile ads aren't for everyone. They don't work for all the niches, so before setting up your ad campaign, make sure you do your homework. Your product or brand must be related to games or gamers.
These ads can be used for creating brand awareness. Showing your brand name multiple times to your target audience in a day will help them remember you.
You have to be smart or should play smart with in-game mobile ads else, it can backfire.
v) QR Codes: QR codes are still mysterious for the fact that the user scanning a QR code from the mobile doesn't know where it will lead him or her.
A Quick Response (QR) code is a kind of matrix barcode which is a combination of numbers, bytes, alphanumeric, and kanji. It's used to store data.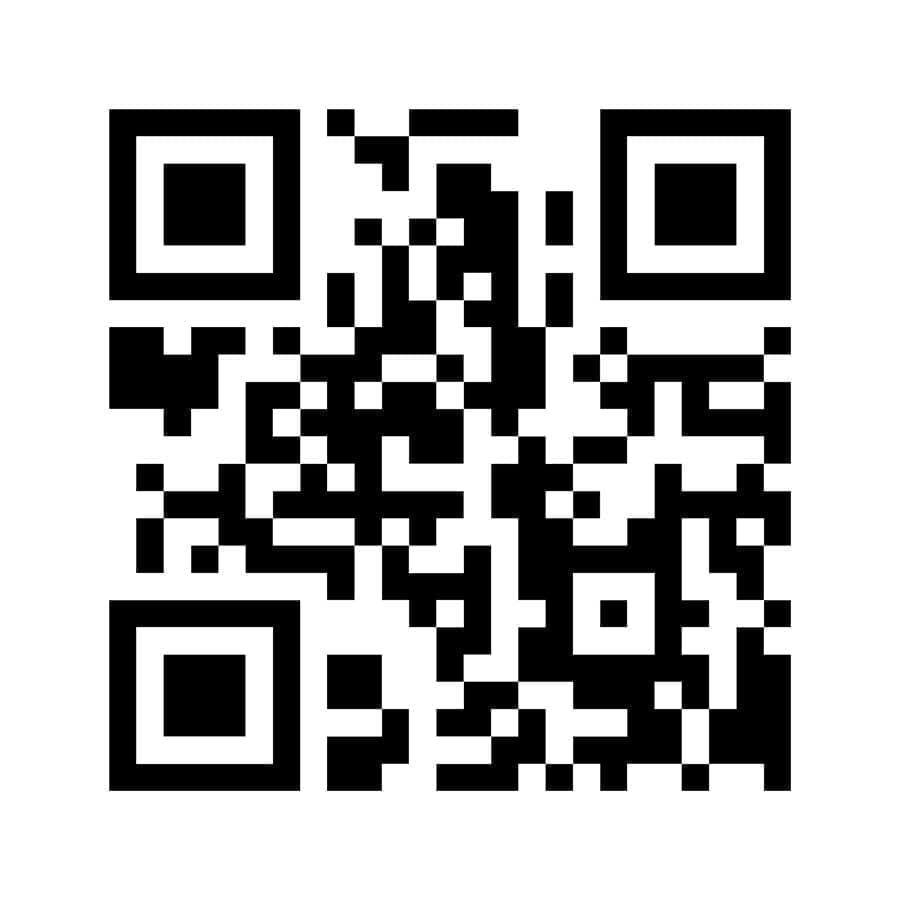 The user scans the QR code from the mobile's camera. The code is scanned and is translated into a URL and redirects the user to the desired website.

The users don't know where the code will lead them and this is what makes them mysterious. They have to trust the description of the QR code.
Despite the mystery, they are famous among people. iOS users worldwide use QR codes without any hesitation.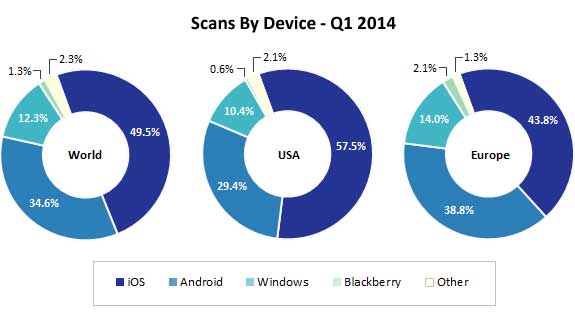 Sending traffic to your website isn't a good idea instead consumers love scanning a QR code if they receive a coupon or discount or a deal. Over 87% of people will scan the QR code to get a coupon.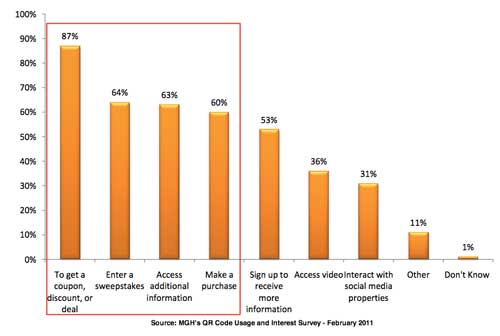 California is the leading QR code scanner state in the US with 12.5% scans. There are still quite a few states that aren't very popular in terms of QR codes.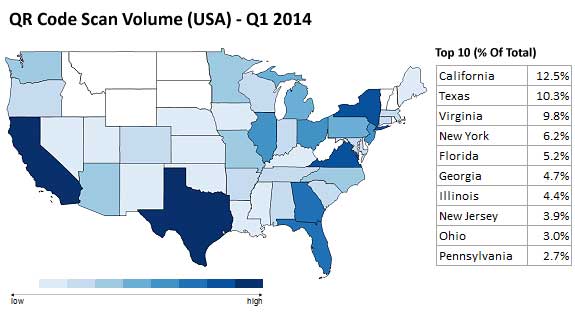 This gives you a nice idea of how to use QR codes and when to use them.
QR stuff (free) and Custom QR codes (premium) are the two best places to get your QR code now. Once you have the QR code, you need to share your offer with the customers.
vi) Mobile image ads: An image ad appears on websites when a user is browsing on their mobile device. These ads are similar to the ads that you see on other websites powered by Google display ads.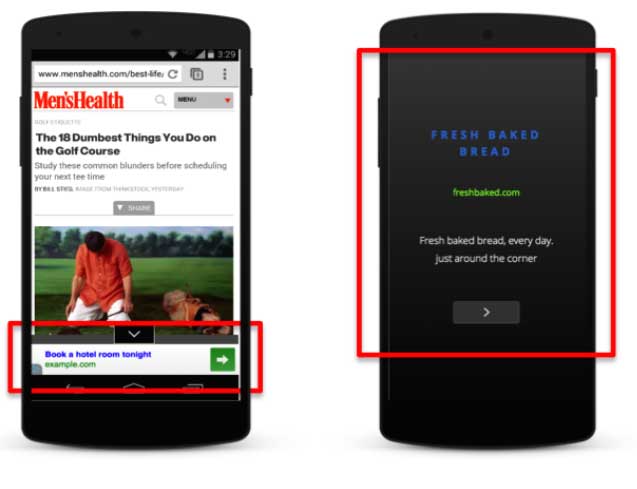 Google AdWords is the premium ad network that allows you to set up and run mobile image ads. The ad spending has increased year after year, which shows it's one of the leading mobile marketing techniques that businesses prefer and still use to this day.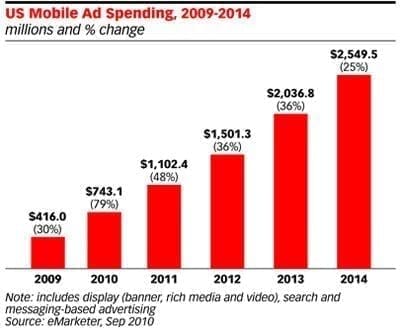 Remember: Mobile image ads can be used for all types of businesses.
vii) Location-based marketing: These are extremely targeted ads which are triggered when the target user is in a specific area, for instance, you can set your ads to trigger when someone is within two-mile radius of your local restaurant.
This mobile marketing type works well for all types of businesses since 88% of smartphone users do a local search from their phones before buying something.
There couldn't be any better time to show your ad to a user when he/she is actually searching for a product.

Starbucks used location-based marketing back in 2014 successfully. It tracked user location based on their device ID and soon as they are near a Starbucks branch, they received a very personalized ad.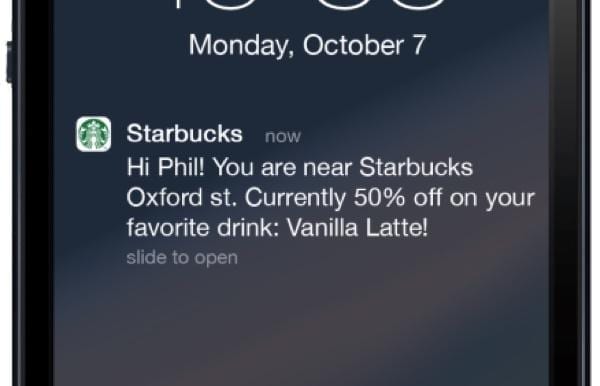 If you receive an ad from any brand, you won't ignore it, right?
Starbucks saw a whopping increase in its sales. The chances of a user visiting the store increased 100% after seeing a location-based ad.
Customers love seeing location-based ads. According to a study, 67% of smartphone users want to see ads based on their location, whereas 61% smartphone users love seeing ads customized for their immediate surroundings.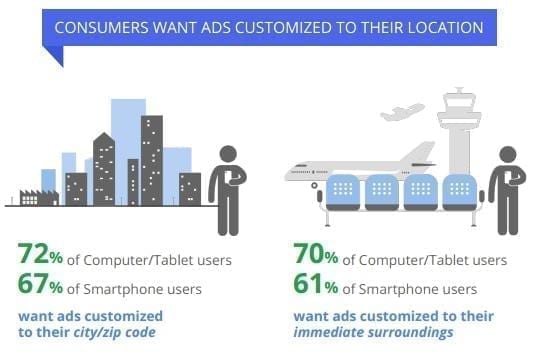 Location-based ads don't just drive sales but they make your customers happy. They love when brands send them customized ads based on their location. Why not take full advantage?
Mobile Marketing Best Practices
Mobile marketing shouldn't be done for the sake of marketing. Your purpose should be to engage with consumers at a personal level. How?
Learn how to promote your app with some of the mobile marketing best practices that have helped businesses all over the world. It's now your turn to ride on the success bandwagon.
a) Make your website mobile-friendly and link to it: A mobile-optimized website is the prerequisite of mobile marketing. You don't just need a mobile-friendly website but you must link to your website.
Around 74% of people will return to your website if it works well on mobile.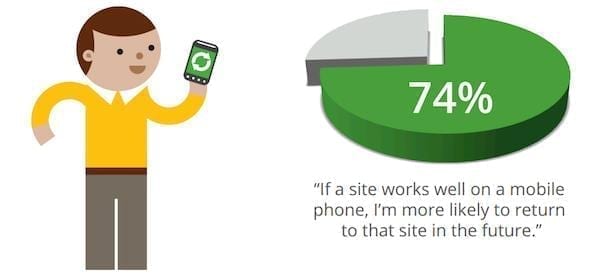 In another study, it was reported that 61% of users will leave a website if it doesn't work on mobile. How sad?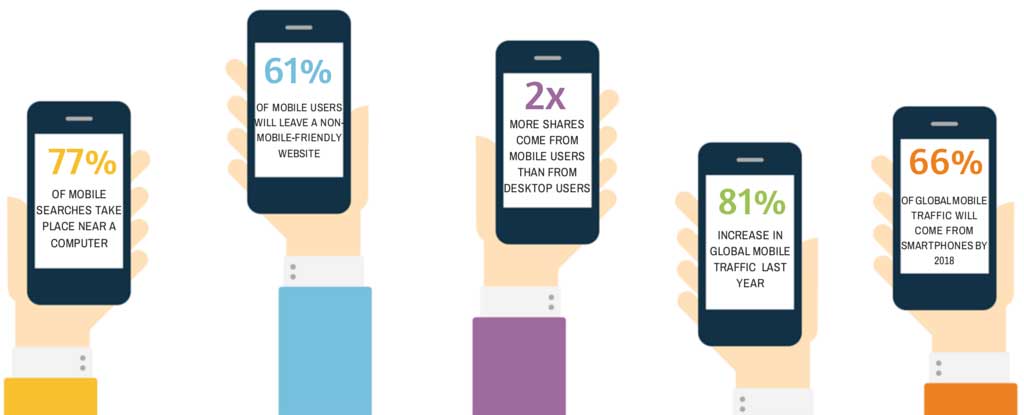 If there is one thing that you have to do – make your website mobile-friendly. Period.
Always link to a landing page when you run a mobile marketing campaign because 63% of consumers prefer shopping from their phone and the number is expected to increase in future.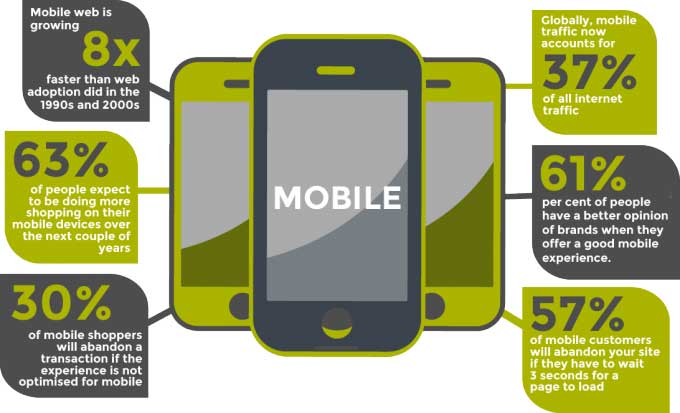 People are in the buying mode when they are using their phones and that is the most appropriate time to send them to a landing page that's optimized for mobile.
b) Permission-based mobile marketing: There are several definitions of this, but MarketingMag defines Permission-based mobile marketing as:
"Consent from consumers in advance of a continuing marketing dialogue taking place on mobile devices and in return for some kind of value exchange."
The number one reason why you should go for permission-based mobile marketing is that it leads to better customer engagement, higher ROI, and a better response rate.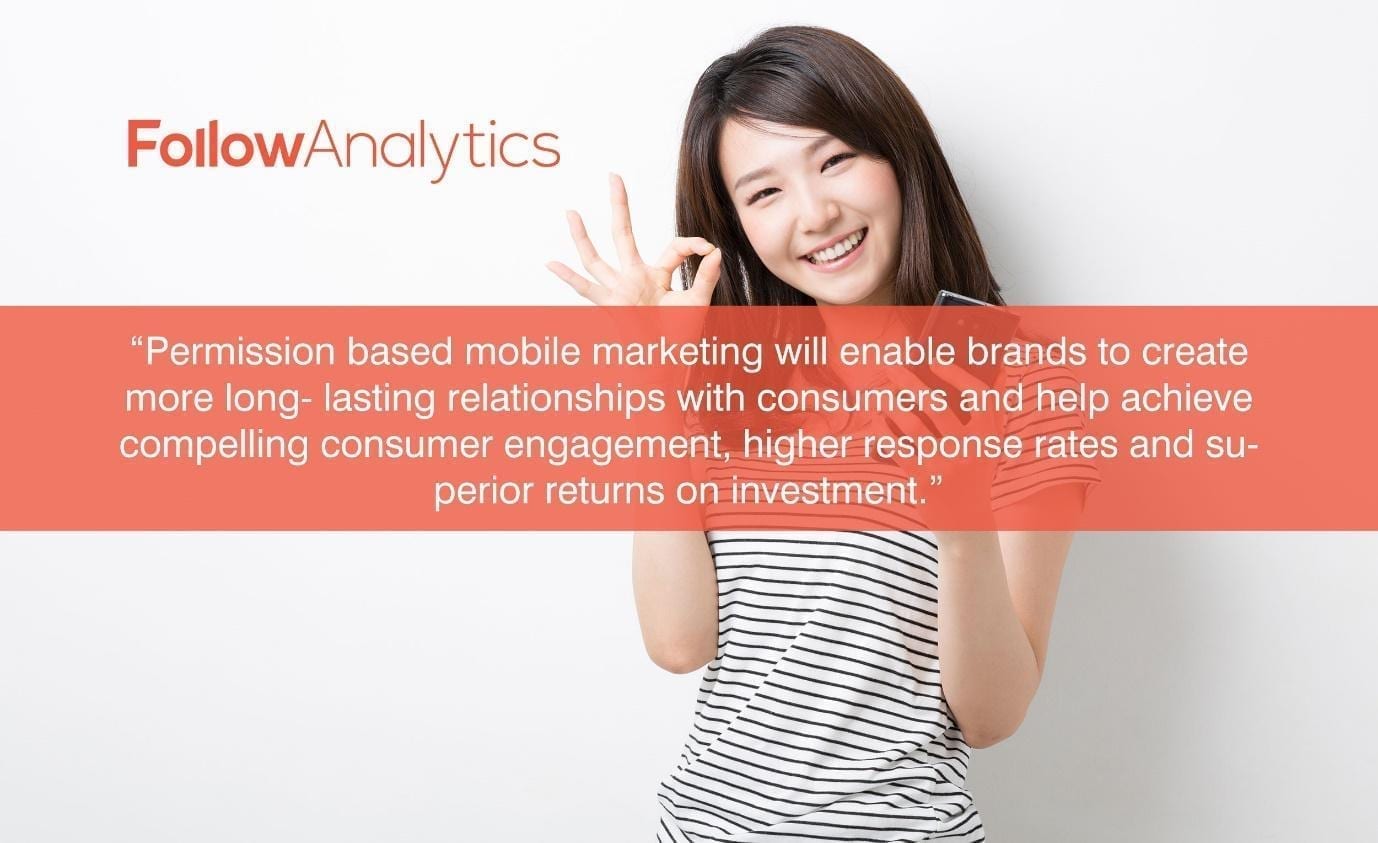 It makes sense, right?
Nobody will appreciate your SMS if they don't know you, your brand, or has never allowed you to send messages. When you are allowed to contact a customer, that's the point where you will get better response.
It's a two-stage process:
Get consent
Database management
Consent
Instead of buying mobile phone numbers in bulk, the best approach is to gain customer consent first. Allow users to share their mobile numbers with you and they should know what the terms of the permission are.
The consent can be obtained on paper, email, website, text message, or over the phone.
Allow them to change and update their preferences and opt out whenever they need.
The procedure to opt out should be available with every message.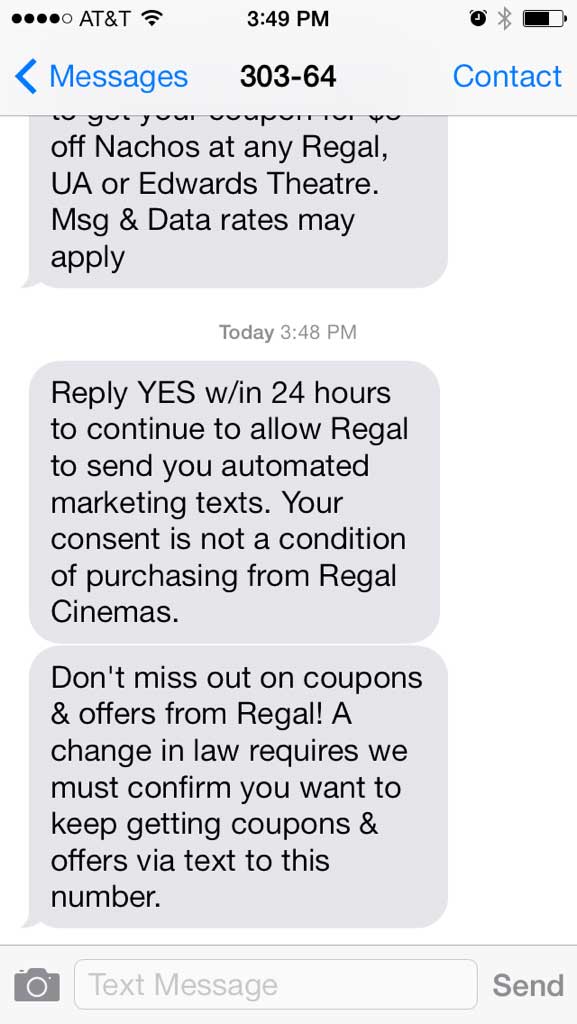 Of course, they will not share their personal details with you unless you offer them something of value in return, such as a discount coupon, freebie, or enrollment to exclusive offers.
Build A Meaningful Database
In simple words, segment users based on their interest, location, demographics, attitudes, and behaviors.
At the time of obtaining consent, brands do not know much about the users but over time as they create and analyze mobile marketing campaigns, they learn about their subscribers.
Statistics show that 53% of marketers segment subscribers on the basis of their purchase history while 55% segment on the basis of engagement behavior (email, though).
Without segmentation, it will get very hard to send personalized offers, which consumers actually love.
Use Geo-Fencing
Geo-fencing or geofencing is a feature that uses GPS and/or RFID to define and track geographical boundaries. A geofence is a self-created radius or area around a specific location such as near a store or a school.
The four circles in the image below show four different geo-fences.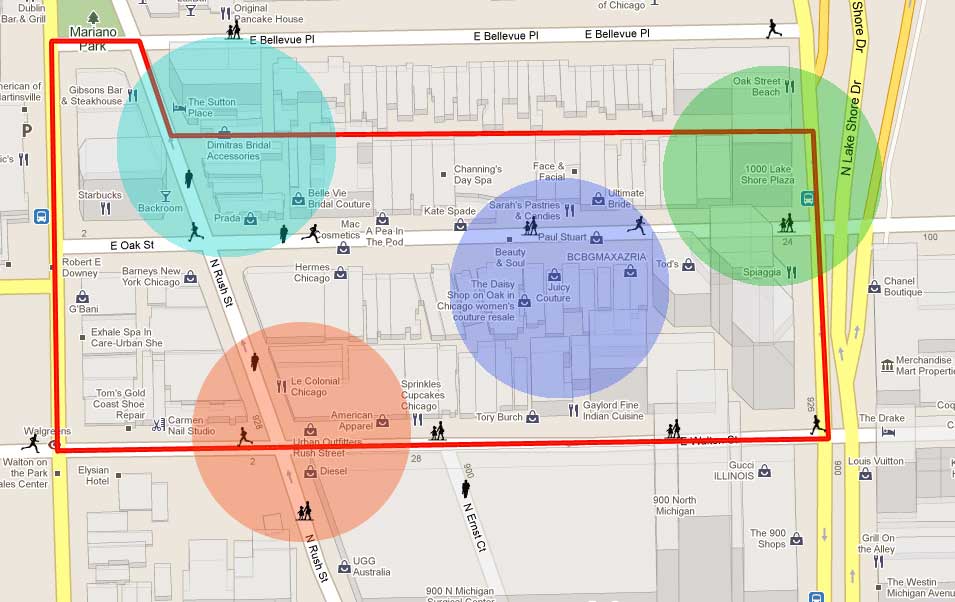 It's used in location-based marketing where as soon as a person enters a geo-fence, a pre-defined message, ad, or offer will be delivered to the user.
Geo-fencing has several benefits such as an increase in sales, customer loyalty, and brand awareness.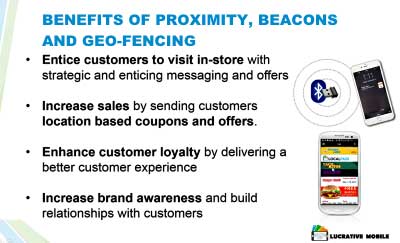 It's one of the best mobile marketing strategies that improve user engagement and will help to build long-lasting relationships with the customers. Patrick Leddy, CEO of Pulsate, says:
"Physically interacting at the right place and time with immediate value builds loyalty and drives sales."
Consumers love receiving location-specific offers right on their phone because these are relevant to their location and interest.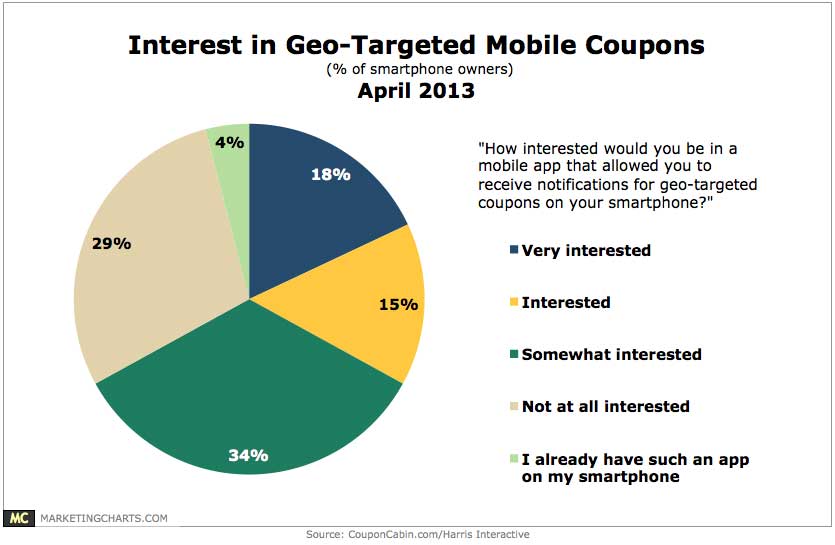 Time to get serious about location-based marketing.
Create an App For Your Business
The total time spent in apps grew by 63% on Android in just one year. By 2020, the global mobile app downloads will cross 284 billion.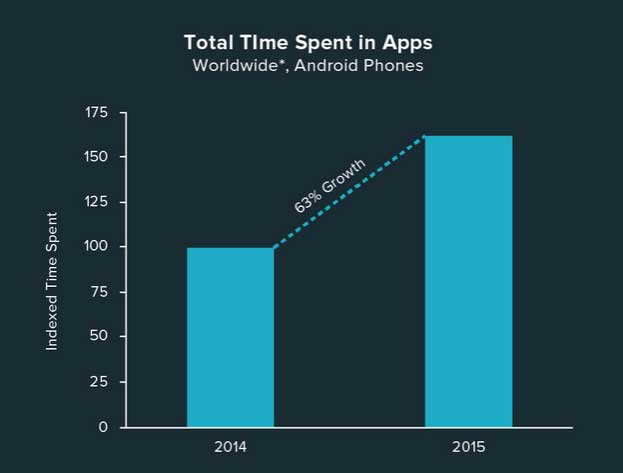 Is your business prepared for the future?
It's the perfect time to develop an app for your brand. It will build brand awareness and it will increase customer loyalty – because 85% of people prefer an app instead of a mobile-optimized website.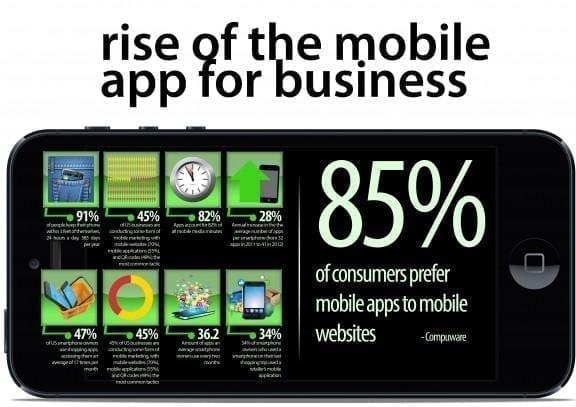 Even if you don't have a mobile-friendly website, you can still have loyal customers if you have an app. In any case, an app lets you connect with your customers via mobile throughout the day.
Update Subscriber Data
Another important mobile marketing tip stems from updating subscriber data. For an effective and targeted mobile marketing, it's critical to update subscriber details regularly.
A simple text message asking them to reply with their current location, types of offer they want, etc., will help pull the latest information.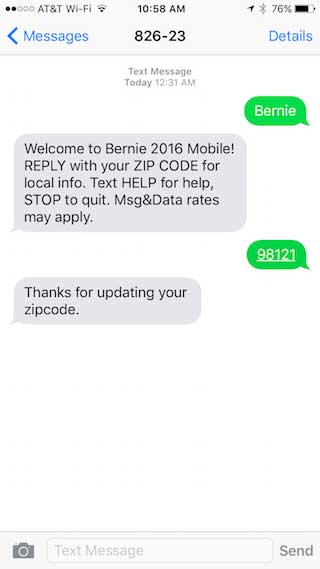 Sending irrelevant offers is a bad idea.
86% of consumers reported that they find it beneficial if they receive relevant and personalized offers on their mobile while they are shopping in the stores.
Your customers expect a lot from you. They want to receive nothing but personalized offers that they are interested in. It feels great when someone is able to read your mind.
Google Mobile Ad Extensions
A Google ad extension is an ad format type that shows additional information about your business with the ads. It offers extended information beyond the text ad. These extensions make your ad prominent in the search results on mobile.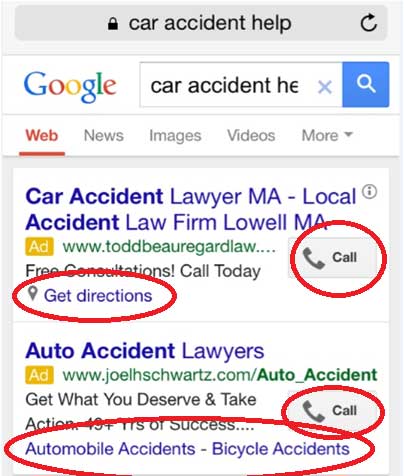 There are two types of Google mobile ad extensions:
Automated
Manual
The automated Google extensions are added automatically, you don't have to do anything for it. The manual ad extensions are the ones that you have to add yourself.
Here are the different types of mobile ad extensions that should be added manually:
Click to call extension
Mobile app extension
Offer extension
Site links extension
Location extension
a) Click to call extension: This mobile ad extension makes your phone number clickable. Users can click the number to call you instantly. This extension is helpful for generating leads and sales immediately.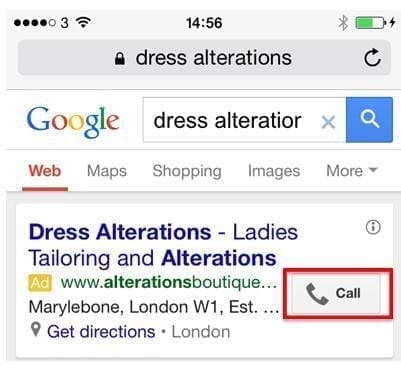 Surojit Chatterjee, Group Product Manager of Global Mobile Search Ads at Google, says:
"When an advertiser uses click-to-call ads with call extensions and location extensions, we see an average CTR increase of 6 – 8%."
The numbers say it all.
b) Mobile app extension: This mobile extension is similar to the click to call extension. With this extension, you can send interested people to the download page of your app.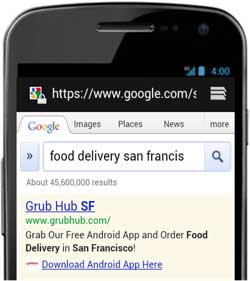 You can only link to an app with this extension. You can't offer other downloadable items such as PDFs. It works best for brands having their own apps or if you're promoting an app.
According to Google mobile ads blog:
"The mobile app extension gives advertisers a new distribution channel for their mobile apps and users a new discovery medium. Beta participants saw a 6% lift in CTR for campaigns using Mobile App extensions, compared to control campaigns."
c) Offer extension: This is my favorite extension. It allows advertisers to attach an offer with their ad. The offer is displayed beneath the ad. You can link to redeemable offers such as coupons and instant discounts.

Coupled with location extension (discussed next), it can be a killer. For instance, you can offer a special discount to consumers that are close to one of your stores. The ad will compel people to visit your store to avail the discount.
Increasing sales with offer extension isn't a big deal. You must target the right people at the right time with the right offer.
d) Site links extension: This mobile ad extension creates links to multiple pages of your site. Users can choose to click on other relevant pages on your site.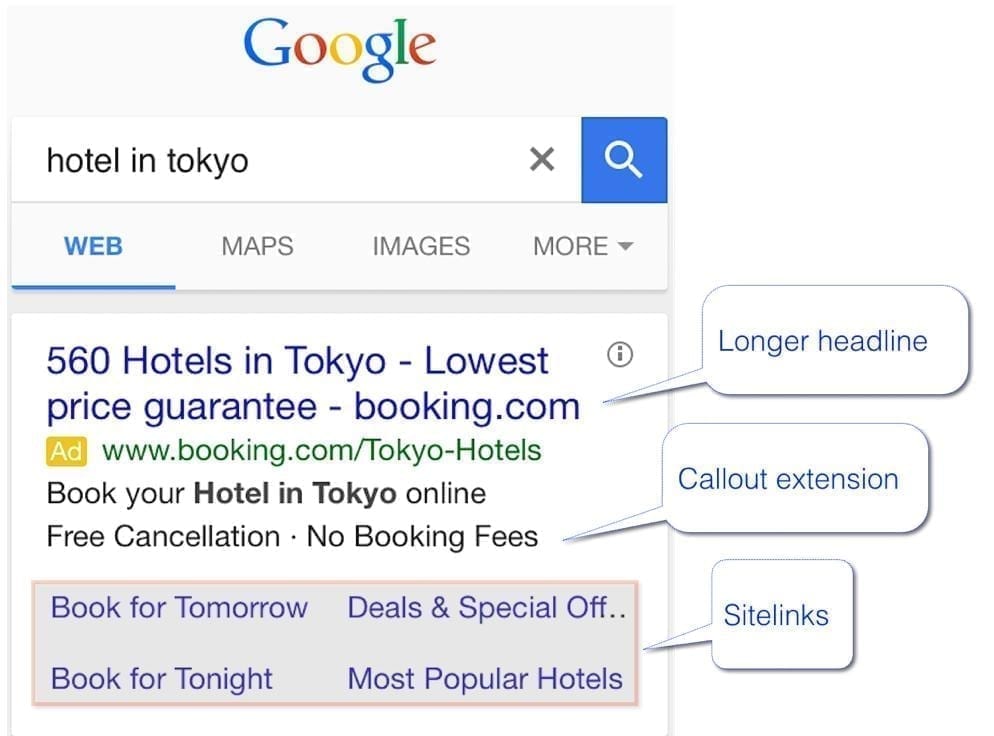 Create multiple site links for your ad since Google AdWords shows site links randomly on the location, interest, and query of the user. You cannot choose site links. The best performing site links replace the poor performing ones.
e) Location extension: More than 40% of searches on Google mobile are for local information. This makes the location mobile ad extension something worth trying if your business can take advantage of the local searches.
Let people find you with the location extension and give your sales a nice boost.
Mobile Marketing Tools
Access to appropriate mobile marketing tools will help you get things done on time and with perfection. The list has some of the best tools for you.
1. Mobile app tracking by Tune
Tune helps monitor, analyze, and track marketing campaigns with multiple mobile ad networks.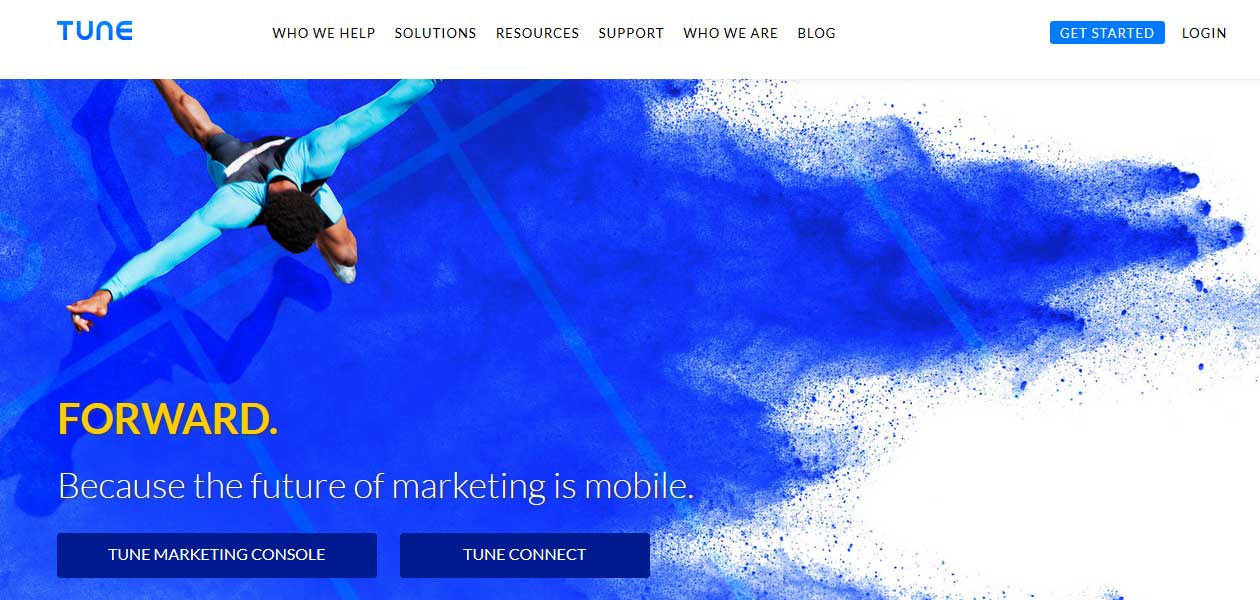 It offers a whole lot of solutions for the marketers such as in-app marketing, app store analytics, marketing intelligence, attribution analytics, and others.
The marketing console is a very powerful tool for mobile marketers.
2. AdMob
The official mobile ad network by Google.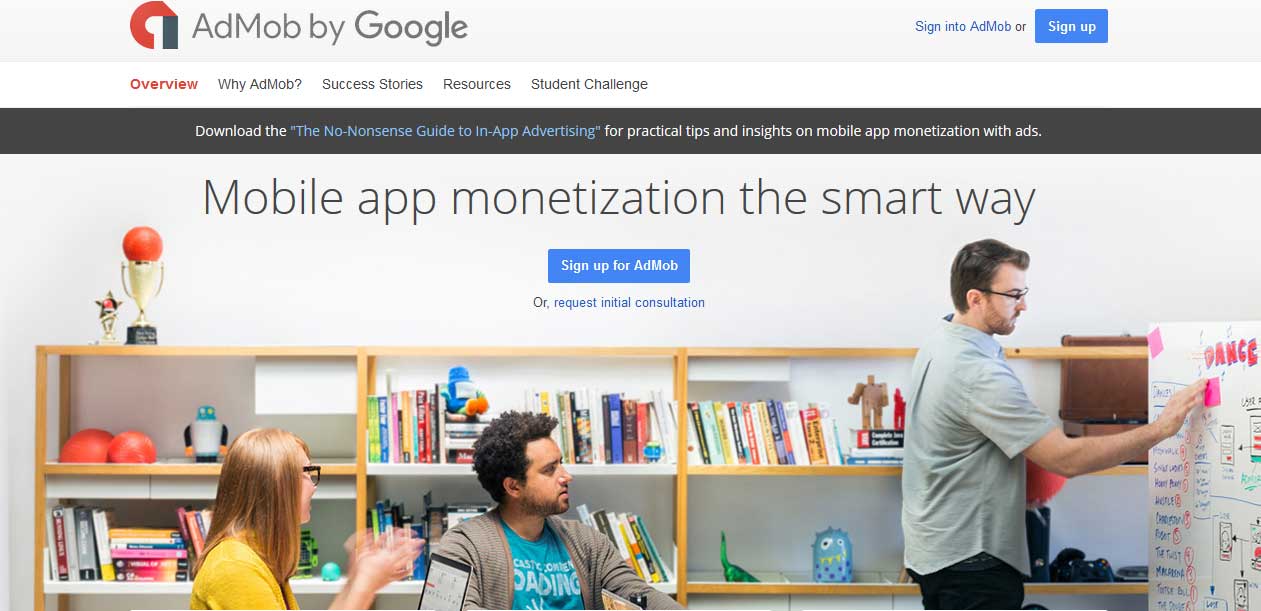 It's used to monetize apps. Mobile marketers who wish to monetize their apps or who plan to advertise their app within other apps should use AdMob.
3. Localytics
This is a premium mobile app analytics tool that provides a whole lot of features such as real-time analytics, CRM, smart targeting, campaign management, multichannel engagement, and others.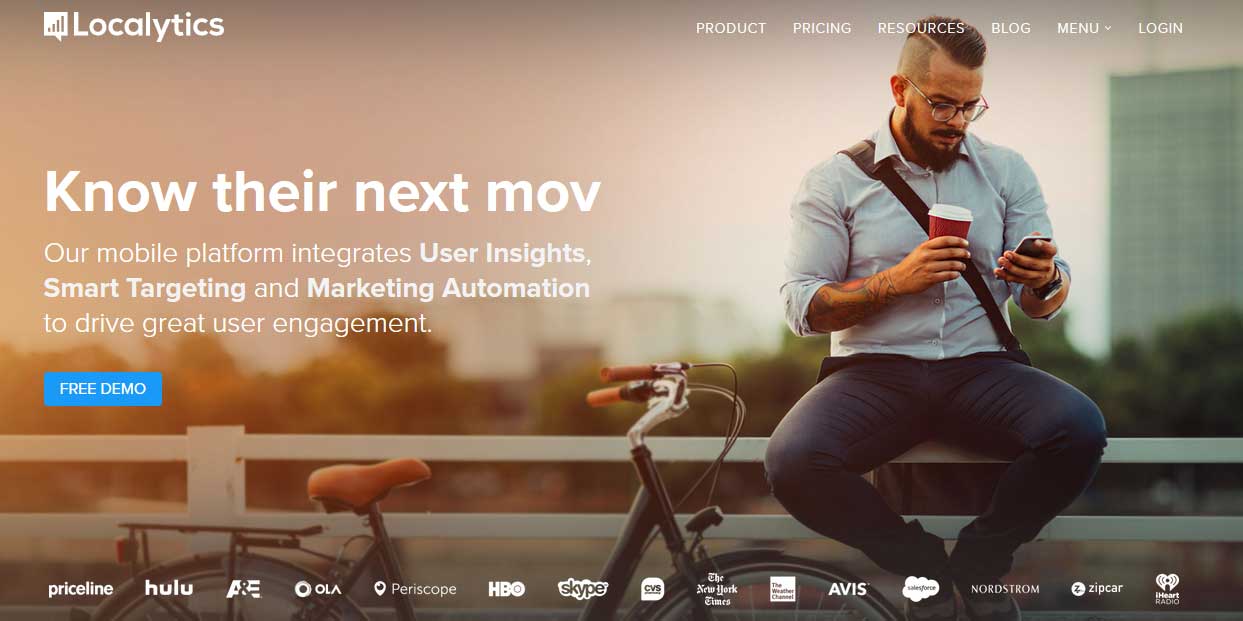 The Localytics works for all types of apps on all networks.
4. Flurry
Flurry helps you analyze, grow, and manage your apps. It has some of the nicest features such as monetization, app comparison, user segmentation, and funnel analysis.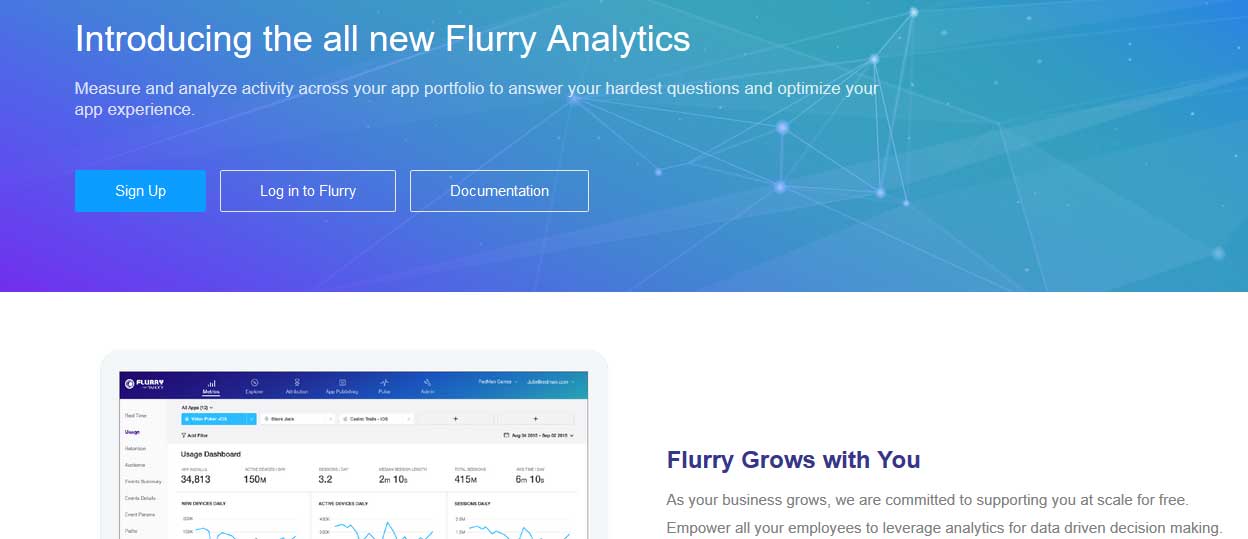 It is a must-have mobile marketing tool for brands that have their own app(s).
5. Mixpanel
Mixpanel can be used for both mobile as well as web analytics. Instead of having different analytic tools for web and mobile, why not use a single tool that does a great job of integration.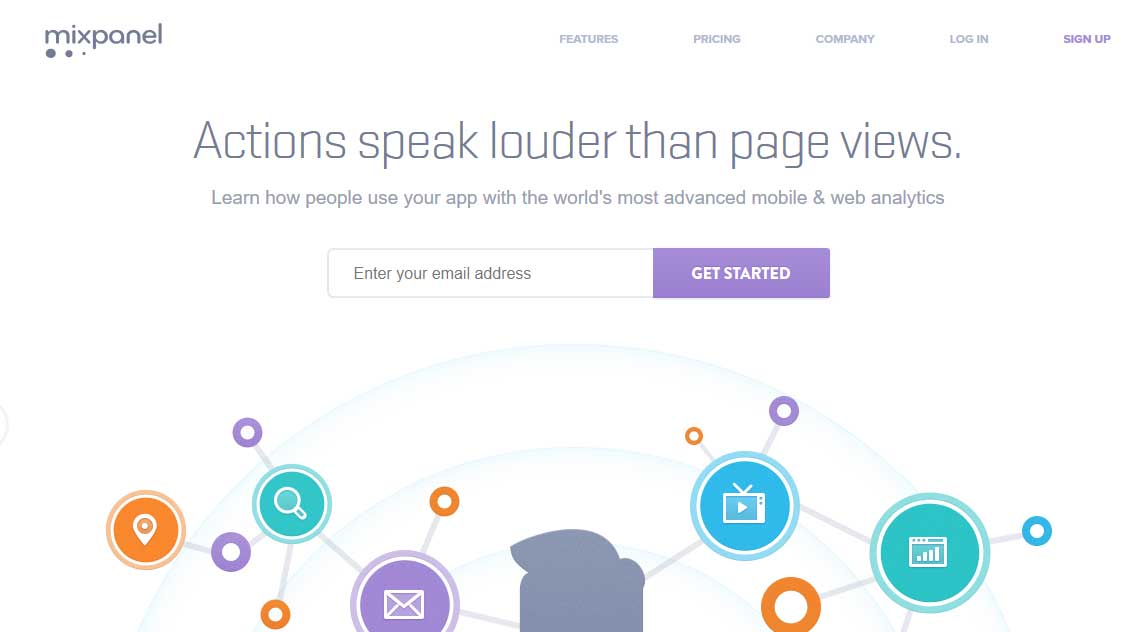 You can link mobile and web users and perform analysis such as retention rate comparison and engagement differences.
6. Yelp
This should be surprising.
No, it is not. Yelp receives 72 million monthly mobile unique visitors and 25 million monthly app unique users. Over 74% of searches on Yelp are done on a mobile device.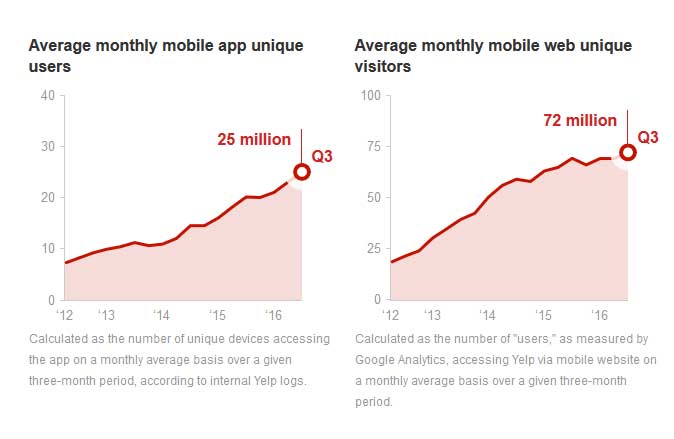 The moment you devise a mobile marketing strategy, make sure your business is on Yelp.
7. Countly
Countly is an open source mobile app analytics tool. It works for all devices and apps including android, iOS, Windows, and blackberry.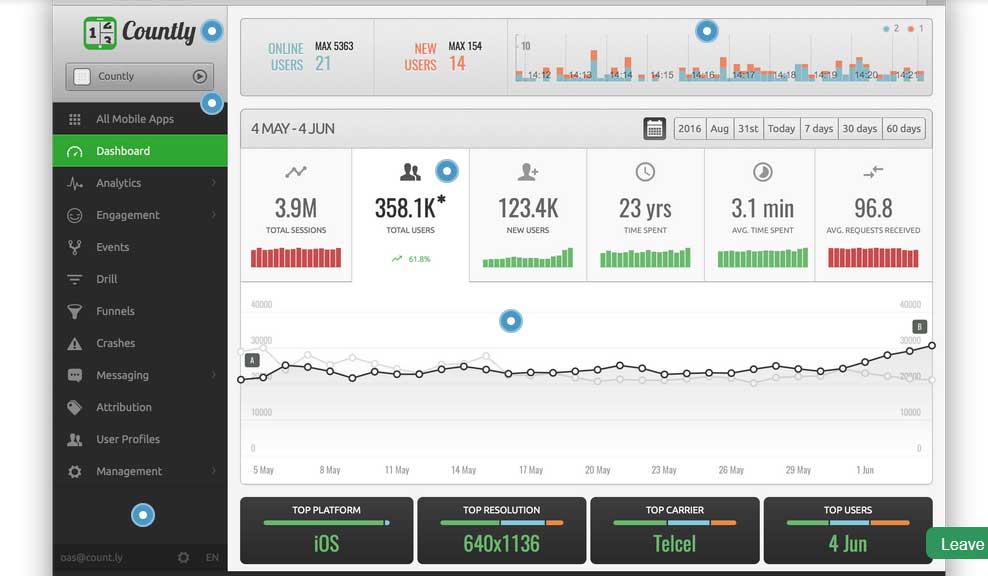 Not just mobile, but it offers web, game, and IoT analytics. It's an all-in-one analytics tool for businesses.
Conclusion
Your customers have mobile phones, never leave them alone.
Janice H. Reinold said,
"In today's modern world, people are either asleep or connected."
Make sure when they are not asleep, they are connected with your business. You're bringing your brand story where they are. Isn't that great?
Now that you know what mobile marketing is and how it works, I'm certain you'll use it to grow your business. Will ya?