Introducing buildfire.js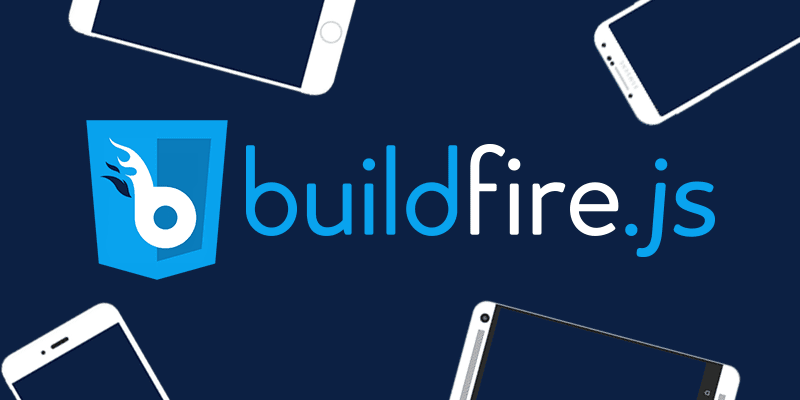 Customized Mobile App Solutions Now Within Everybody's Reach
Custom mobile app development is expensive, time consuming and, until now, reserved for those engineering firms capable of tackling projects of $150K to $3M or more. These same high costs put custom solutions out of reach for all but the largest of enterprises. So what about the 30M small to medium size (S2M) businesses, those with small IT departments or budgets of $5K to $75K; how can their custom app needs be met? Until now, they couldn't.
BuildFire changes all that by enabling a whole new set of players to develop custom app solutions, and do so, at a price point that is within reach of the smallest of entities.
BuildFire has opened the source code on its market leading DIY platform and created a new development portal (BuildFire.js) enabling endless customization using nothing but javascript …. gone is the need to master complex programming languages. Now marketing firms, web developers, small development firms, small IT departments, etc. can provide custom app solutions at an affordable price point.
BuildFire provides developers with a powerful suite of out-of-the-box open source functionality (Plugins) combined with an SDK to fork, enhance and resubmit these plugins or create entirely new functionality.  No need to reinvent the wheel; build on what BuildFire and others have done before you. For S2M businesses, existing BuildFire features and functionality generally meet 80% to 90% of most mobile app requirements. Where the intricacies and nuances of a unique situation require custom features, BuildFire's open source code and SDK help finish the job. In most cases, a BuildFire solution will cost a fraction of the cost of custom app development as well as reducing development time from months to weeks.
BuildFire also significantly reduces legacy customer support headaches. BuildFire comes complete with an intuitive user dashboards that makes app updating as easy as "point and click". In many ways, the BuildFire solution supersedes the expensive custom development alternative. With BuildFire, neither the developer nor their clients need staff to handle ongoing app support, data storage, hosting, updates, maintenance, re-submission, etc. All these legacy costs are covered with a BuildFire subscription.  Focus on providing custom solutions and let BuildFire do the rest.
So what is the catch; how much does all this cost?
Good news … There is no cost to develop on BuildFire.js. That's right, 100% free, no gimmicks. Simply access the SDK by signing up for a free developer account. With an MIT open source license anyone is permitted fork, enhance and resubmit custom plugins or even sell the enhancements to third parties freely. You will need a BuildFire subscription when the app is ready to publish in the apps stores. A buildfire subscription covers hosting, updates, app store submission, maintenance, data store, etc.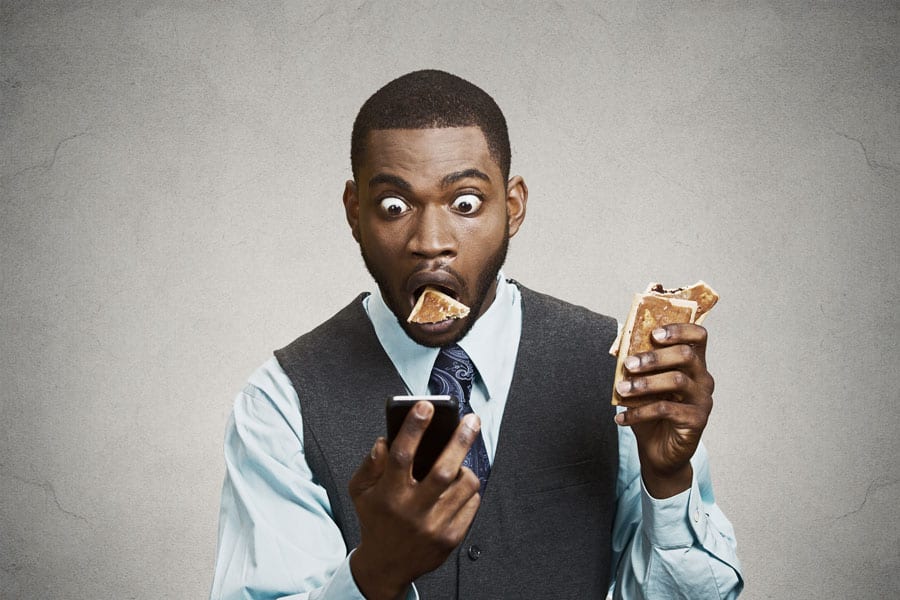 With the BuildFire.js developer tool kit, mobile app development is no longer limited to the larger engineering firms. BuildFire.js has enabled the smaller firms and IT departments to create robust and highly complex mobile app solutions quickly and cost effectively.
Soon BuildFire will be opening a marketplace where developers can sell their custom plugins. Become a "Certified Development Partner" and participate in BuildFire's referral network, assisting in the fulfillment of incoming custom development requests.
For those firms looking for custom branding, BuildFire also offers a White Label solution.
BuildFire Plugins
Over 45+ Plugins are currently available. With many more constantly being released there is no shortage of features. Here are some of the more popular plugins:
– Social Wall

– WebView

– Contact Us

– Loyalty

– Places

– People

– Text/WYSIWYG

– Events feed

– Events manual

– FaceBook

– Twitter

– Grid Layout Launcher

– Media Center

– YouTube

– Vimeo

– Open Table

– Shopify

– PlaceBag

– Instagram

– Woo Commerce

– TypeForms

– Google Slides, Forms, Docs, sheets

– Share App

– Soundcloud

– PDF Viewer

– JotForms

– You Can Book Me

– Audio Media Player

– Seminar, sermon and lecture notes

– BlueTooth
With a rich and growing list of plugins, BuildFire enables you to provide more for less. Many of the "nice to have" features that are often sacrificed for time and cost considerations already exist free within the BuildFire platform.
BuildFire.js SDK
Plugins are developed under the BuildFire SDK using BuildFire.js. Using nothing but javascript and the BuildFire framework you can enhance existing plugins or develop entirely new plugins. Because of the light weight framework and flexible architecture developers can utilize any other client-side javascript framework including, but not limited to:
– JQuery

– Angular

– React

– Underscore

– Knockout
Within the SDK BuildFire provides comprehensive api documentation.
BuildFire.js Services
Alongside the open source plugins BuildFire has released a plethora of services to support developers. With the closing of mobile service provider Parse there has been a vacuum that BuildFire quickly filled.
"While we want developers to be able to quickly and easily integrate with other systems. We wanted them to also have everything they need to develop a robust and comprehensive plugin without foreign dependencies."
Daniel Hindi (BuildFire CTO)
Services like:
Datastore

: hosts all your data with versioning and publishing capabilities eliminating the need to have your own database server

Auth

: eliminates the need to build your own authentication service. BuildFire provides both a custom registration as well as Facebook and Twitter authentication options

Analytics

: with this service both the developer and app owner can gather all the events and data points needed to analyze performance without the need to provide their own analytics server

User Data

: provides a service to save user information remotely without the need of a third party api server

Image Library

: Image server with resizing and caching

Many more…
Integrations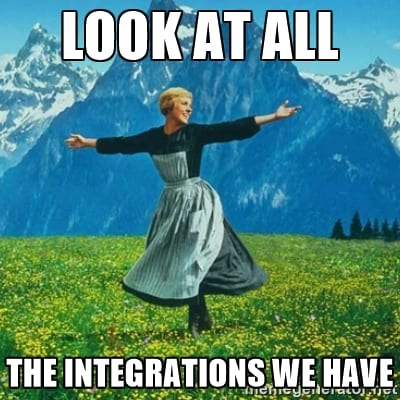 BuildFire.js increases the developer toolset further with Piping Streams, enabling developers to pipe data into third party services. Some of these integrations include but not limited to:
Segment.io:

which allows you to port data into

Databases

Analytics servers

CRMs

Smooch.io

: which allows you to port data into

Coming soon

:

Zappier

iBeacon

NFC

Geo Push

Geo fence
Get started …… Test drive the BuildFire.js platform. Build an App. Start your own custom app development business. Hone your Java script, JQuery, Angular, React, etc. skills. Develop and sell plugins in the BuildFire Marketplace (coming soon). Become a Certified Developer. All are available and provided free by BuildFire. Below are links to help you get started.
BuildFire for Developers …. https://buildfire.com/developers/
Open Source Plugins …. https://github.com/buildfire
Sign up for a developer account …. https://dev.buildfire.com/pages/register.html
BuildFire University …. https://university.buildfire.com/knowledge-base/
Interested in a White Label solution ….WLsupport@buildfire.com
Ask a question, want to talk …. devSupport@buildfire.com

FAQs for Developers
Why not just develop a native app from scratch?
You certainly can. However, why would you want to? You have to build to two separate apps one for iOS and one for Android which will mean you will have a bigger barrier to entry, longer development cycles, higher costs and a smaller talent pool. Just like talented web developers stopped developing public facing sites, not because they are incapable but because they are better put to use focusing on core business logic. The same applies with BuildFire. We take care of the designs, layouts, logins and standard features of the app. As well as give you access to a limitless set of third party plugins while you can focus on the core business functionality unique to your company.
Another big reason to develop with BuildFire is the ongoing support burden associated with developing from scratch. Once you develop an app from scratch, you own the ongoing burden of maintenance, support, app store submissions, updates, etc. Develop on the BuildFire platform and we handle all this for you.
How much time and money can I save developing a "custom" app with BuildFire?
When the intricacies and nuances of your unique situation requires a more customized solution, this is where the power of BuildFire's technology really shines. Custom development from scratch will generally run 18 to 25 weeks and cost anywhere from $75,000 to $3,000,000. Thereafter, you need an infrastructure to support and maintain the app. If you are considering a customized solution, consider BuildFire; the savings in time and money will be significant.
BuildFire's "off-the-shelf" functionality and solutions are very powerful and highly flexible. You will generally be able to complete 80% to 90% of your requirements using BuildFire's existing off-the-shelf features. The ability to combine these off-the-shelf features with custom functionality enables you to create a custom mobile app in a fraction of the time and cost of traditional development. To further facilitate your development and save added time and money, we have made all of BuildFire's standard plug ins open source. Take what we have, improve upon it and go in any direction you like.
In addition, with BuildFire, you get a platform that is easy to update and maintain; no need for expensive IT resources. BuildFire handles all support, hosting, updates, app store submissions and management of future upgrades.
What is a Plugin and what can I do with it?
A Plugin is a encapsulated group of code that is able to integrate into your BuildFire app. Each Plugin consists of 3 major parts….. Control, Widget and Services. The Control is the part that lives in the control panel that usually administers the content and design of what will show up in the app. The Widget is the code that lives in the app. Services are the functions used by both the Control and Widget to enhance functionality like publishing data or accessing the bluetooth functionality on the device.
For example, if you were creating an inventory availability plugin. The Control would have a list of all items in inventory and their qualities editable by the app owner. The Widget would have a search feature to find items the user is interested in and provide a read only view into the inventory. The services in this case would be the DataStore where the data is saved.
Which BuildFire plugins are open source and what can I legally do with them?
All BuildFire plugins located at https://github.com/buildfire are open source under an MIT license. Few plugins are not as they rely on other frameworks that are not open source. With BuildFire, you are allowed to enhance and send us Pull Requests if you'd like to help contribute in the betterment of the platform. You are also allowed to Fork the code and create your own private enhancements for your own use or for resell.
If I develop a custom feature, do I then need maintain the entire app?
No, you only maintain the plugins you develop. A BuildFire subscription covers all future maintenance, app store submission, updates and customer support, etc. You focus on developing value added functionality, let BuildFire handle the rest.
What's the difference between BuildFire's Hybrid app development and Native app development?
Native apps are apps developed using the Native development languages and frameworks of the phone. While this gives you the most control, it is also the most expensive and time consuming. Especially, if you factor in the two teams you'll need one for iOS and and one for Android.
BuildFire's Hybrid apps are apps built on the same native components. However, we use command and standard frameworks like HTML5, CSS3 and Javascript to unify the development of both iOS and Android platforms. This reduces to technical complexity, eliminating the need for very specialized developers that are tough to find and very expensive to retain. If you know web development, you can create custom apps with BuildFire.
So what is BuildFire.js ?
BuildFire.js is a Javascript Framework that allows you to build custom plugins on the BuildFire Platform. Using standard HTML5,CSS3, Javascript and buildfire.js you can build custom UI and logic that lives on that App and Control Panel. BuildFire.js gives you access to the app and native device functions that would otherwise be inaccessible to you.
What Frameworks can I use?
Any client-side javascript based frameworks should work just fine. BuildFire provides common frameworks out of the box like JQuery and Angular. However, you are not limited to what we provide. You can use frameworks like require.js, underscore, backbone, react.js …etc as long as you copying them into your plugin.
Can my plugin communicate with my private backend servers?
Yes. We even show you how to avoid cross domain issues when trying to access them from BuildFire. Cross domain issues are resolved either by enabling CORS on your API server or enabling jsonp communication with your servers.
How do I do QA test my plugins for all the potential devices and environments?
If you create custom functionality, BuildFire will QA test it for free.
Your development question was not answered?
Log a ticket at devsupport@buildfire.com and we will get back to you as soon as possible.