Best Android Apps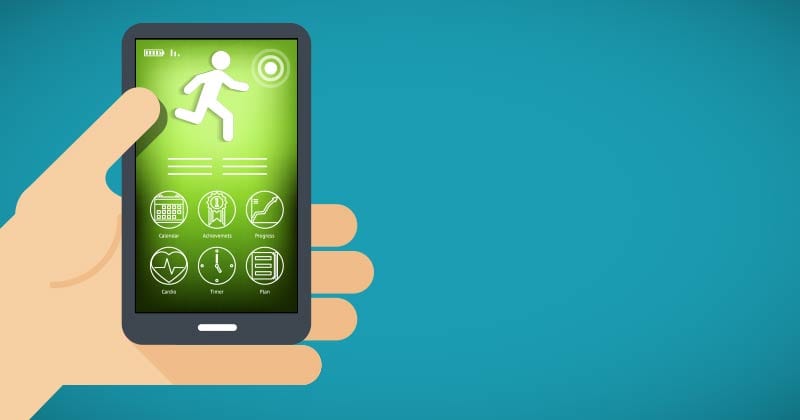 Did you get a shiny, new Android phone this year? You're in good company. According to Nielsen, more American smartphones were running Android than iOS by a 53 to 43 percent margin. The rapid proliferation of offerings in the Google Play store is testament to that fact, with roughly 1.8 million apps currently on the market.
So, if you want to know what you absolutely need to have on your new device, we've compiled a list of the best Android apps for your smartphone or tablet. Some are new, some are upgraded classics, but all are worth your consideration. Why not check them out?
WiFi Mapper – Free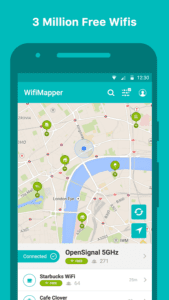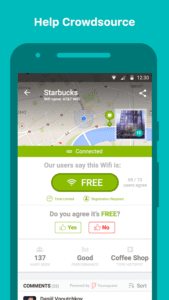 Image courtesy of WiFiMapper on Google Play
Who doesn't like to cut down on roaming and data charges when they're on the go? We like this app because it actually does exactly what it promises, which is map all the nearby WiFi hotspots and give you important information such as whether it's free, how reliable it is, and what type of venue it's at, complete with crowd-sourced user comments. To make it even better, the app caches recently used maps and is adding an offline map library so you can find hotspots without using data. If you're a frequent traveler, this is a must-have app.
MORECAST Premium Weather – Free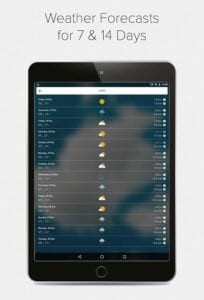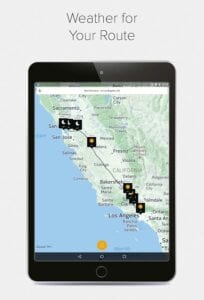 Image via MORECAST on Google Play
A good weather app is a must-have for every smartphone user and we like MORECAST because of its attractive user interface and advanced features such as side-by-side weather comparisons for two different cities and weather route mapping if you're on the road. It also features Doppler radar and webcam views of different cities across the globe.
Snapseed – Free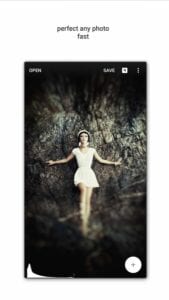 Image courtesy of Snapseed on Google Play
This popular Google app puts professional photo editing tools at your fingertips with an intuitive gesture-based interface. It also includes a useful library of in-app mini-tutorials to show you how to use each feature to best advantage. The app creates a Stack of each photo to track all your editing changes, as well as automatically stores originals in a separate folder so you never lose them. For photography buffs, Snapseed turns your phone camera into a serious artistic tool.
Google Photos – Free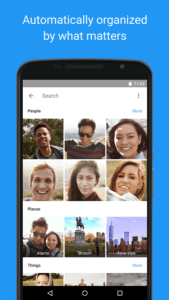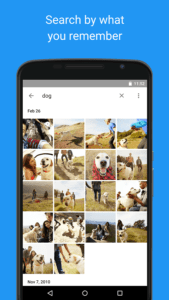 Image via Google Photos on Google Play
Once you start experimenting with your device camera (and creating gorgeous shots with Snapseed), you'll want a secure place to store them that simplifies sorting and retrieval. Google Photos does this beautifully, with the added bonus of free unlimited storage that automatically backs up your photos and frees up storage on your device. We especially like the instant sharing feature that lets you share up to 1,500 photos with anyone on any device just by clicking a link.
Pocket – Free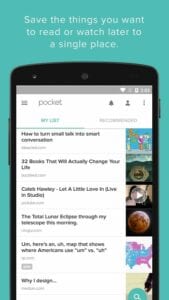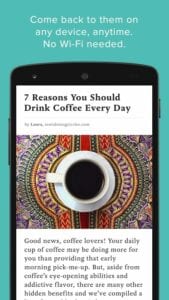 Image courtesy of Pocket on Google Play
This is a clean, ad-free, user-friendly app that lets you clip and save any piece of content anywhere on the web (and from any device) and return to it later even if you're offline. You can tag and organize your articles and there's even unlimited storage. If you don't want to read, just turn on the text to speech feature and let Pocket read to you. There's also a social component that shares recommended stories and content from users you follow.
Podcast Republic – Free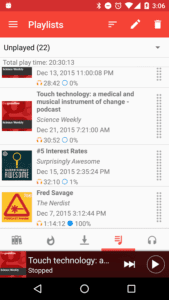 Image courtesy of Podcast Republic on Google Play
Unlike the iPhone, there's no built in podcast app on an Android device, and if you're a regular podcast consumer, that can be a real drag. We like Podcast Republic because it fills the void admirably, letting you download, search, sync, and otherwise manage your podcast downloads. It's also easily customized to your preferences. Of note, the free version is ad supported, but you can remove them with an in-app purchase if you find them distracting.
AirDroid: File Transfer/Manage – Free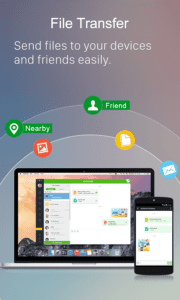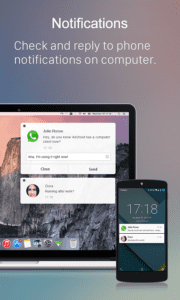 Images courtesy of AirDroid on Google Play
Once you install AirDroid, you'll wonder how you ever survived without it. This app creates a wireless connection between your Android device and your PC, so you can answer the phone, read and respond to SMS text messages, send emails, get app notifications, and transfer files between devices without ever connecting a cable. It also supports your favorite apps such as WhatsApp and WeChat.
OverDrive – Free

Image courtesy of Overdrive on Google Play
OverDrive is the library lover's Kindle, letting you borrow e-books, audio books, and streaming video from over 30,000 libraries around the globe. You can sync your books across multiple devices and create wish lists and holds so you can get your favorite titles. Perhaps the most exciting feature for chronic procrastinators: The titles are automatically returned on the due-date, saving you late fees. Note: You do need a library card for the participating library to borrow titles on OverDrive.
Nova Launcher Prime – $0.99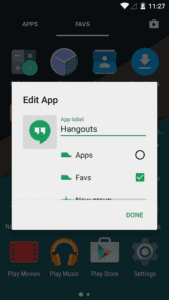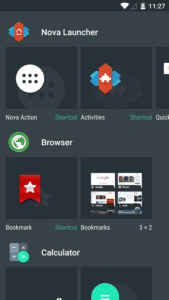 Image via Nova Launcher on Google Play
One of the things Android fans love is the way you can completely change the way your phone looks and acts by replacing the home pages, app drawers, icons, and widgets with a custom launcher app. Nova Launcher happens to be the original, and premiere application, and the Prime version unlocks a host of desirable features to really turn your phone into an extension of your personality. It's also currently on sale for about a buck—trust us, it's money well spent.
Accomplish To-Do List – Free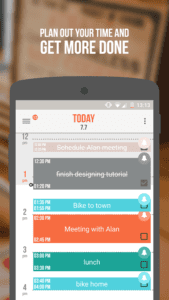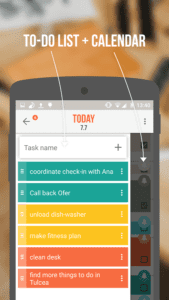 Image courtesy of Accomplish on Google Play
This app is way more than a basic to-do list manager; it is also a day planner with visual tools like a graphic day planner that lets you drag and drop tasks into a daily or weekly calendar. It also syncs with your Google Calendar and has a robust system of customizable alerts and reminders to keep you on top of your schedule and tasks. If you're the type of person who is forever making to-do lists, but rarely actually making a plan or schedule to accomplish them, this is the app for you.
IF by IFTTT – Free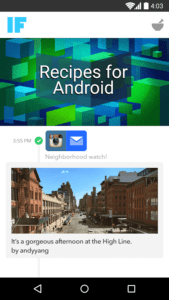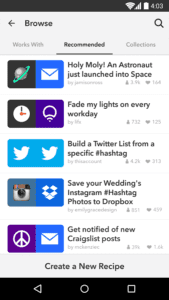 Image courtesy of IF by IFTTT on Google Play
This app sets up all sorts of "recipes" that turn your Android device into a powerhouse of performance using "if this then that" rules to do all sorts of tasks. Do you forget to arm your alarm when you leave the house? Set a recipe to do it automatically with IF. Want to automatically save your starred emails to an Evernote file? There's a recipe for that, too. Connect with your favorite devices like your Nest thermostat or your Fitbit, too. You can choose from literally thousands of existing "recipes," or create something all your own. This is a must-have for the tech nerd in your life.
Hooks – Alerts & Notifications – Free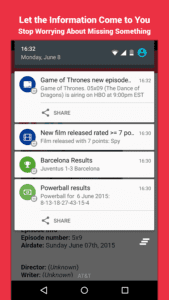 Image courtesy of Hooks on Google Play
Why waste your time chasing down news and updates about things you care about when you can have alerts automatically pushed to your phone? Hooks lets you choose from over 100 channels and 1,000,000 alerts, such as social mentions, sports scores, stock prices, shipment tracking for every carrier, restaurant openings, weather changes, and even currency exchanges. Whatever you're into, you can get info pushed to your lock screen, saving you time and aggravation and keeping you in the know.
Dolphin Browser – Free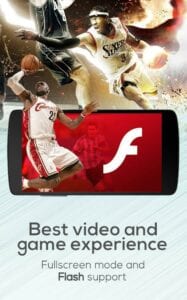 Image courtesy of Dolphin Browser on Google Play
Most Android users default to the Chrome browser, but there are a lot of reasons to power up to the Dolphin browser on your Android device. In addition to Flash support, it's super-fast and with a clean UI and speedy navigation. It also has an ad blocker, so you can kiss popup adds, banners, and video ads goodbye. You can also activate the handy incognito browsing function so you can browse without leaving history. If you're still not convinced you need Dolphin, it also syncs your bookmarks and passwords and browsing history across your devices and easily switch your search engine preference for a custom experience. Oh, and did we mention you can completely customize the look of your browser?
Zombies, Run! – Free (plus Pro subscription starting at $2.99/month)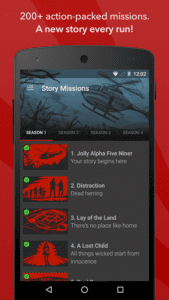 Image courtesy of Zombies, Run! on Google Play
We love a good fitness app as much as the next person, but some of them are downright boring. Not so, Zombies, Run! Over 2 million users have joined this ultra-immersive fitness game that begins as soon as you strap on your running shoes and plug in your headphones.
The basic app has over 200 story lines and adventures that you can take at any pace in any environment, from a stroll along a hilly trail to a flat-out run through a city park. Set your own custom playlists as a backdrop for your plot line; the story emerges through radio messages and voice recordings. And there's the zombies hot on your trail you have to evade. The social sharing aspect adds to the fun. This is one app you really have to experience for yourself.
Citymapper – Free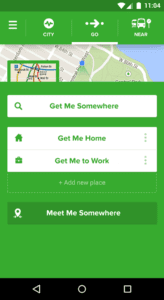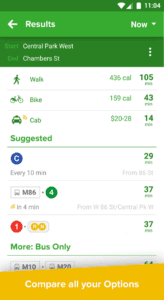 Image via Citymapper on Google Play
Google Maps is so last year; savvy travelers in 2016 are using Citymapper to get around. If you live in one of the mapped cities, or are planning to visit one, you have all the information you need to get around all with a tap and a swipe. Citymapper gives you all your options, from Uber to public transportation, and even selects the best one. "Get off" notifications make sure you never miss a stop. All the info is updated in real time, with integrated Twitter alerts, bus schedules, and time tables. You can ever order up your Uber in app if you like.
Unclouded Cloud Manager – Free (with in-app purchases)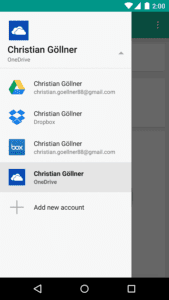 Image courtesy of Unclouded on Google Play
This app is for heavy users of cloud-based storage tools like Google Drive, Dropbox, OneDrive, and BOX; you can search, analyze, manage, and clean all your cloud drives from one convenient location. If you don't see the service you're looking for in the freebie list, you can probably add it with an in-app purchase, so none of your important files are left out in the cold.
If you've ever wondered what is gobbling up all your Google Drive or Dropbox space, this is the app you need.
Swiftkey Keyboard – Free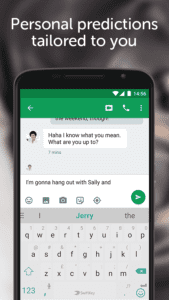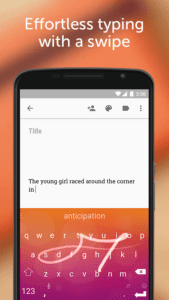 Image courtesy of Swiftkey on Google Play
This app is pretty universally recognized as the best keyboard app for your Android device, with a very effective learning curve that understands your writing style and predicts your next words. It also has a truly useful autocorrect function that works with over 100 languages. You can also customize the appearance with over 80 screen options and build your own favorite emoji library. This used to be a paid app, but now it's offered for free, so there's no reason not to give it a try.
Twilight – Free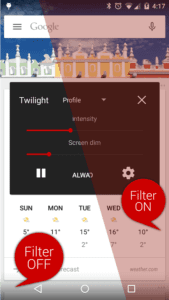 Image courtesy of Twilight on Google Play
Is your phone the last thing you see before you fall asleep at night? Do you find yourself immersed in your screen scrolling through your favorite apps? If so, it's no wonder you may have trouble falling and staying asleep at night; research shows that those blue screens upset your circadian rhythm by suppressing your natural melatonin production, the hormone that helps regulate your sleep cycles.
Twilight brings science to the rescue, by filtering away the blue light with a pleasant red filter that changes in intensity to following sunrise and sunset patterns. The idea is to reduce eye strain and reset your internal body clock to help you fall asleep more easily. If you're a little bit skeptical, you can give it a try for free—there are plenty of people who swear it has transformed their sleep cycles.
These are the 18 Android apps that made our list of favorites; of course, there were lots we like but didn't have room to mention. Do you have any favorite productivity apps you can't live without or an especially addictive entertainment app you'd recommend? Share your suggestions in the comments below.