How to Make a Food Delivery App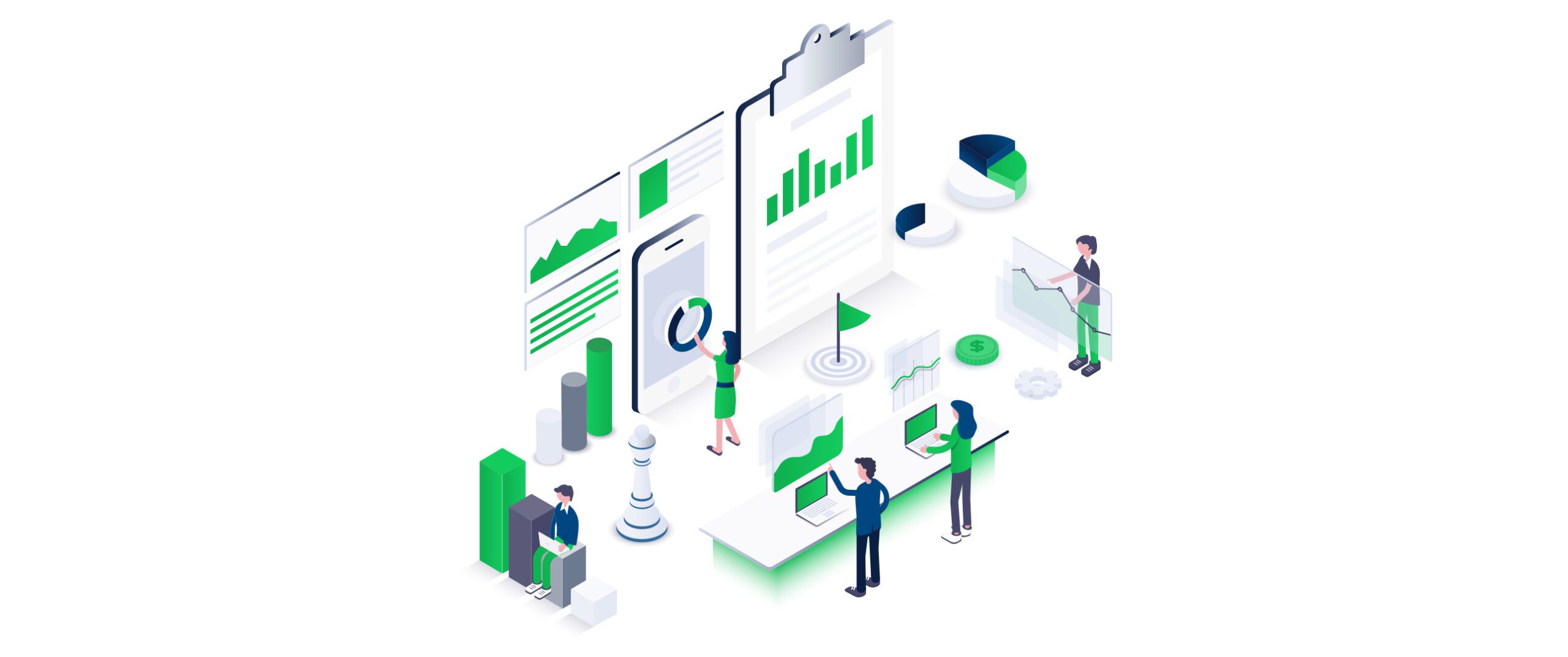 Food delivery apps are skyrocketing in popularity.
Recent studies suggest that 86% of Americans have used a food delivery app. An additional 53% of people say that food delivery and takeout are essential to their lifestyles. That number jumps to 64% when you look strictly at Millennials in the survey.
Research from Statista suggests that revenue generated from online food delivery will hit $96.5 billion by 2027, with a CAGR of 8.9% in the next five years.
In short, there's plenty of money to be made in the food delivery app market. Whether you want to create a food delivery app for your restaurant, set up a food delivery app for a grocery store, or build a food delivery app like Uber Eats or Grubhub, you've come to the right place.
Continue reading to learn more about our methodology, including the benefits of food delivery apps, costs, and key features for success.
How to Make a Food Delivery App in 6 Simple Steps
Want to make your own food delivery app? Just follow the simple step-by-step process outlined below.
Step #1 — Validate Your Food Delivery App Idea
The first thing you need to do is conduct market research. While the numbers show that there are billions of dollars to be made in this industry, you need to understand that just a handful of players control the vast majority of the food delivery market share.
As of Q1 2022, 97% of the food delivery market is controlled by three companies—DoorDash, Uber Eats, and Grubhub.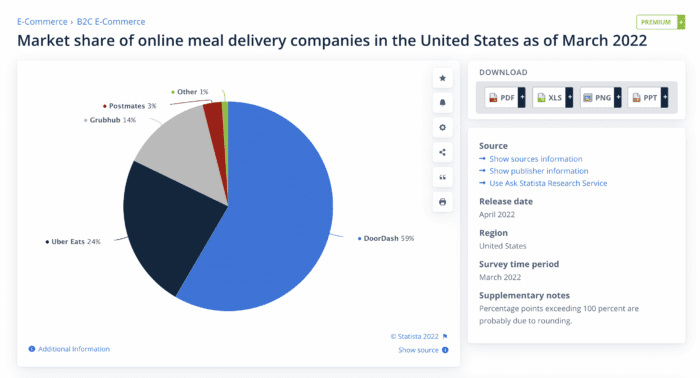 Less than 1% of deliveries go to brands that aren't household names.
I'm not saying this to discourage you. But you need to set some realistic expectations for yourself. If you want your food delivery app to rival big names like DoorDash and Uber Eats, you definitely have your work cut out for you.
Fortunately, there's still plenty of money to be made on a smaller scale in this space.
For example, it's a great idea to set up a food delivery app for your existing restaurant, grocery store, or convenience store. Even smaller businesses, like ice cream shops, can benefit from food delivery apps.
This is an excellent way to expand your business and meet customer expectations.
Creating a food delivery app for your restaurant also cuts out the middleman and helps you eliminate the third-party fees associated with other food delivery apps fulfilling your orders.
Step #2 — Choose Your Food Delivery App Development Method
Once you've determined that there's a real market need for your food delivery mobile app, it's time for you to start the development process.
Generally speaking, these are your options:
Hire an app developer
Build it yourself using a DIY app builder
Use internal resources for development
Outsource to an app development agency
Most restaurants and grocery stores likely don't have an internal IT team. So you can quickly rule out the third option. Hiring a developer and outsourcing your project to an agency are both expensive. So if you're looking for a budget-friendly option, neither of those will work well for you.
That leaves us with the second bullet on the list above—creating it yourself using an app maker. An app builder will be the best option for the vast majority of you reading this guide right now.
It's a simple and affordable way to create food delivery apps without writing a single line of code. Platforms like BuildFire make it easy for anyone to make a restaurant app by installing simple plug-and-play functionality.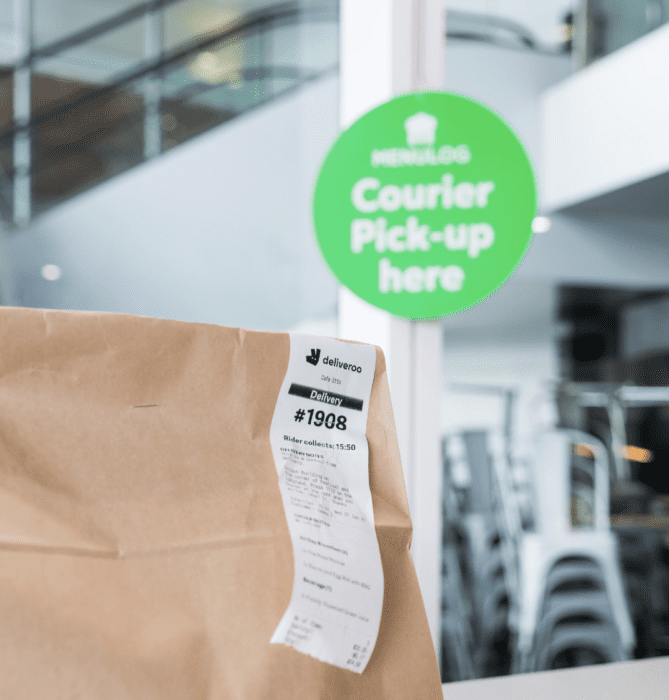 For additional resources to help you find the best app development method for your food delivery app, use the following links:
Step #3 — Identify Your Food Delivery Business Model
Food delivery apps work in different ways, and there are several models that you can monetize your app idea.
Delivery services — You create an app and business that handles all deliveries between restaurants and customers. These models charge restaurants fees for using the platform and take a cut of each order.
Third-party facilitator — Similar to the first model, the app connects restaurants and consumers. But all of the deliveries are handled by a third party. You're just running an app as a service, but you don't actually touch the food.
Direct food delivery apps — This is when a restaurant or grocery store has its own app for food delivery. They run the software internally and handle the order fulfillment internally as well.
The first two models typically make money by charging restaurants to be featured. They also can make money through delivery fees or charging a percentage of every order. Some even charge premium subscriptions to consumers for loyalty perks.
The third model works simply by charging customers for the food provided in each order. In some cases, you may upcharge items for delivery or include a fixed delivery fee for each order.
Alternatively, you can charge a monthly subscription to eliminate delivery fees. This is a great way to encourage customer loyalty and increase order frequencies.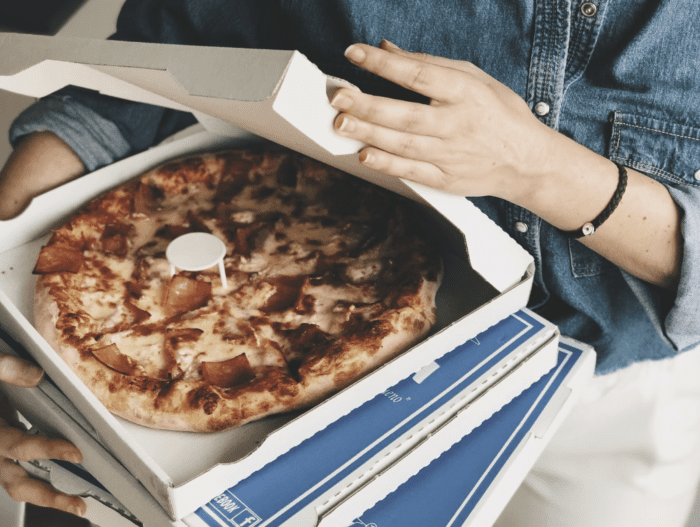 Step #4 — Select Your Features
Every food ordering app will have similar features. Some of you may want to go create a custom food delivery app with unique features for your business model.
We're going to cover the key features of a successful food delivery app later on in this guide.
But it's important for you to have a firm grasp on the features you want before you dive into the development process. Here's why.
Your features will drive the entire app development lifecycle. It's easy to get carried away while you're developing an app and add features that sound cool—even if they don't have anything to do with the primary purpose and goal of your food delivery app.
So stick to your primary purpose and business model. What features must be developed to make this goal possible?
For example, let's say you want to create a food delivery app for your restaurant. With BuildFire, you can add the Menu Order System plugin to create different menu categories: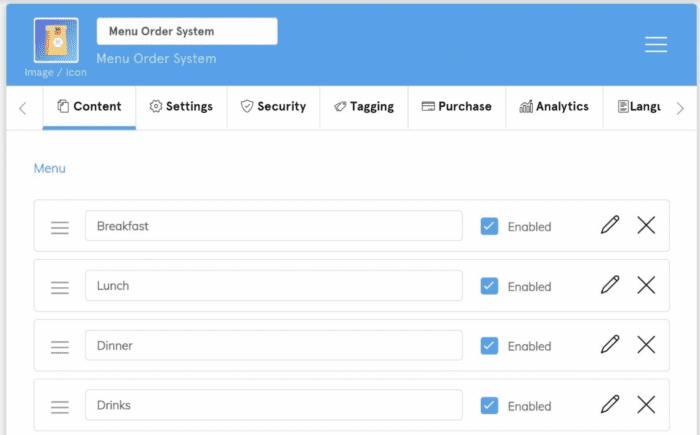 Then you can add specific food items to each menu.
Here's an example of some items that might be on your breakfast delivery list: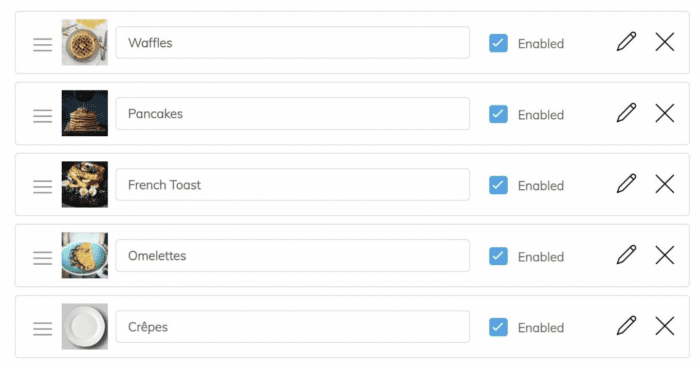 Having a menu is definitely on the must-have list of features for food delivery services. Things like social media integration and message boards probably don't need to be a top priority right now.
Create your must-have feature list first, and stick to those during the development process.
Step #5 — Design and Development
This step will be the bulk of your work for a food delivery app. It will look a bit different for everyone, depending on the development model you selected back in step #2.
If you decide to go with a DIY app maker, the design process will be super easy.
For example, if you start your project with BuildFire, you can begin with a ready-made restaurant template.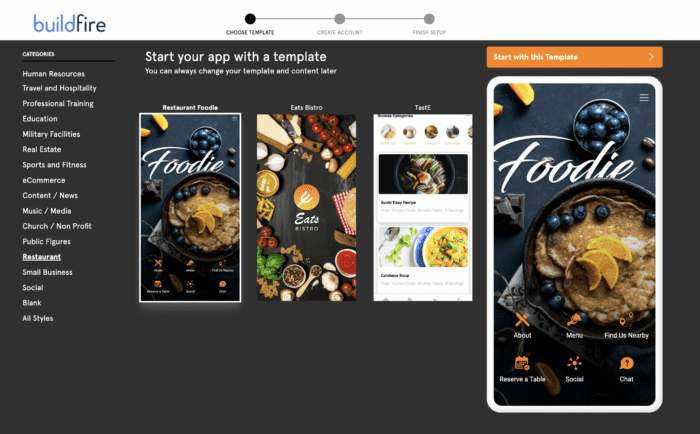 This takes care of 90% of the design work for you. Then it's just a matter of customizing the text and buttons to fit your branding.
You easily add plugins for things like reservations and other key features to go along with your food delivery services.
Step #6 — Marketing and Launch
The final step is launching your food delivery app. You'll want to get it live on both the Apple App Store and Google Play Store to maximize your reach with potential users.
Then it's just a matter of marketing your app and getting people to download it.
For local restaurants and grocery stores, you may want to provide an incentive for users to try the app early on. Offering something like a 20% discount on a first order could convince someone to try it out. Even if you're not making a huge profit on that order, it's a small price to pay for user acquisition.
Push your food delivery app on your website. Print flyers and put them in your restaurant or storefront. Send out email blasts to your subscriber list. Promote the app on social media.
Do whatever you can to drive downloads. Even before your app launches, you can start to create a buzz around the app, so people are ready to download it once it goes live.
If you're using BuildFire to create your app, you won't have to worry about the publishing process. Just let us know when your app is done, and we'll get it live on the app stores for you.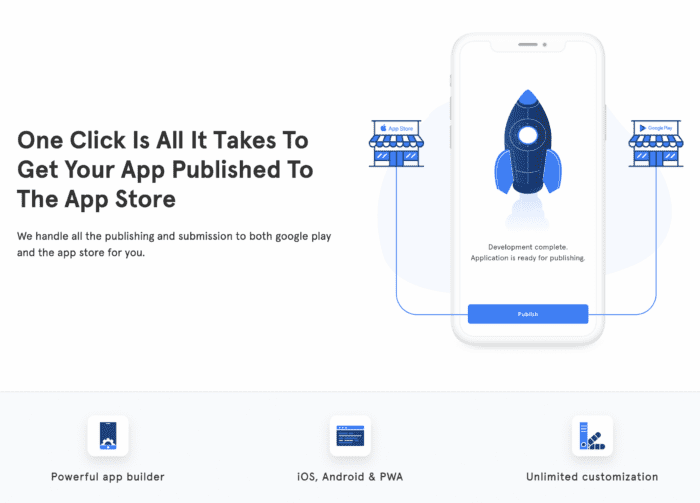 Benefits of Food Delivery Apps
Let's take a closer look at the advantages of making a food delivery app for your business. If you're on the fence about whether or not to proceed, these perks can help with your decision-making process.
Market Demand
We talked about the food delivery market earlier. But even looking beyond the statistics, you can see that there's a grim outlook for restaurants and grocery stores that can't adapt to the times.
Our society has already reached a point where consumers expect products delivered to their doorstep. Just look at what happened to retailers who couldn't adjust to the Amazon era.
This same concept can be applied to food delivery apps and services. If you can't offer mobile delivery to your customers, they'll simply look elsewhere for food.
Saves Time For Your Customers
Driving to pickup takeout is time-consuming. This is especially true in metro areas where parking is tough to come by.
It could take 30 minutes round trip to travel a mile or two in New York, Los Angeles, Boston, and other major cities. For some people, this time just isn't worth the hassle.
A recent survey suggests that 70% of consumers are willing to pay more money to save time and effort on food delivery services.
Easy to Use and Order Food
Using a mobile food delivery platform is easy for consumers and businesses alike.
There's no waiting on hold, struggling to understand thick accents, or trying to hear customers over kitchen noises.
It's as simple as selecting food options from a digital menu or grocery list. Items are added to a cart, and payments are processed ahead of time. Businesses get paid immediately, and consumers benefit from convenience.
With a smartphone, anyone can order food from an app. There's virtually no learning curve, and your business can reach people of all ages.
Increased ROI
Food delivery apps are money-making machines. So you can quickly generate a return on your initial budget for development.
If you're using an app maker, you'll only have to pay a monthly subscription fee to use the service. This typically ranges anywhere from $300 to $1,000, depending on the service and features you need.
Based on the cost of your subscription, you know what your monthly breakeven point on the food delivery app needs to be.
Expand Your Business
Creating a food delivery app helps you generate another form of revenue for your business.
Food delivery services aren't going anywhere. So you can either adapt with the times or risk becoming irrelevant to your customer base.
This is a logical expansion for any restaurant or grocery store. Other apps on the market are going to offer food and grocery delivery anyways. Why not handle this internally with your own app?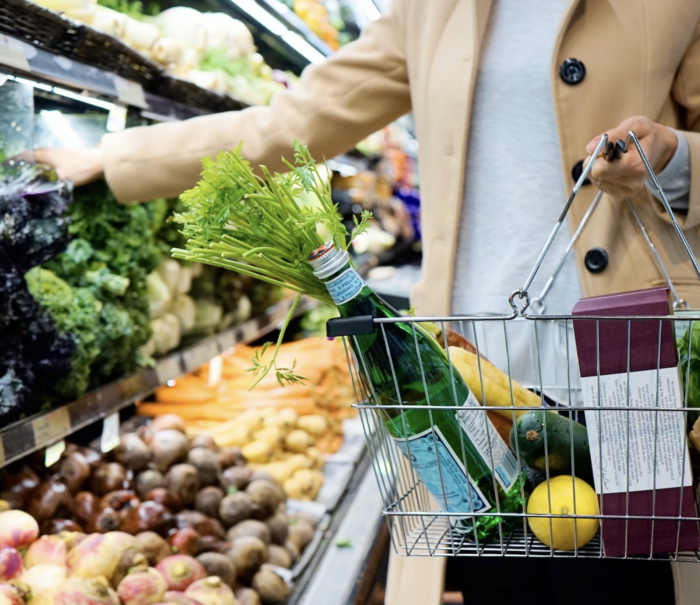 Key Features of a Great Food Delivery App
To create a food delivery app that succeeds, you need to ensure it has the right features. While the actual features of your app will vary based on your business type and monetization model, these are some proven ideas to steer you in the right direction:
User Registration and Profile Management
Every great food delivery app has user profiles. But there are several different types of users, and you need to make sure each profile and user interface is designed appropriately.
Customer — The customer app is where users will browse for food items and add them to a cart. They must be able to search for nearby restaurants or food categories in a way that provides a seamless browsing experience. Customers should also be able to save their payment information and delivery address on file to speed up the checkout process.
Admin — Admin profiles will be used by authorized people at a restaurant or grocery store. This allows them to see orders coming in and manage how they're being fulfilled. Admins also need access to pricing information and the ability to update menu items.
Delivery Driver — If you're providing a service that uses third-party drivers, you need to have a completely separate interface for the drivers. This allows them to accept new orders and gives them instructions for pick-ups. Drivers should also have turn-by-turn GPS instructions with a maps integration so they can get items to customers quickly and efficiently.
If you're creating an app for your grocery store or restaurant and handling all of the fulfillment and delivery in-house, you could potentially combine the administrative and delivery driver interfaces. But it's generally better to keep those users separate for security reasons, as a driver shouldn't have access to pricing changes or things of that nature.
Search Functionality
Food delivery app users must have a way to quickly find what they're looking for without scanning through an entire menu.
Think of how many items are available at your local grocery store. Imagine having to scroll through thousands of items to find a single product. That's not realistic.
If customers don't know exactly what they want, you should have items categorized in a way that makes sense so they can narrow down their options. For a restaurant, categories might include:
Breakfast
Lunch
Dinner
Appetizers
Entrees
Pasta
Pizza
Dessert
Gluten-Free
For a grocery store, the options might look a little different:
Bakery
Deli
Produce
Milk and Eggs
Canned Foods
Fruits and Vegetables
Household Products and Cleaning Supplies
Payment Integration
An integrated payment solution is crucial for a food delivery app.
Customers must be able to save their preferred payment methods to their profile. This allows them to checkout with a single click, and they're not forced to manually enter card details for each purchase.
Setting up payments through the app also ensures that you're always getting paid for the service. Relying on cash payments upon delivery or taking payments over the phone after an order is placed just adds complexity to the process.
This also makes it easy for customers to pay using digital wallets that are already stored on their smartphones.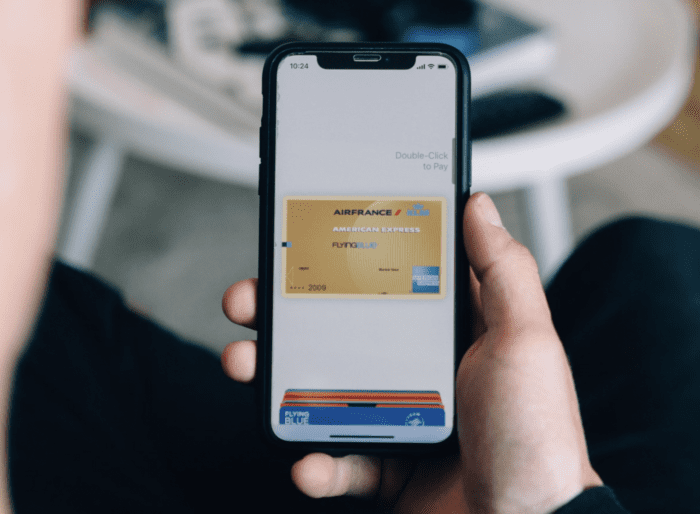 Coupons and Loyalty Rewards
Customer loyalty is the key to success in any business, and it's no different with a food delivery service. Having a food delivery app actually gives you an edge in this space compared to other business types.
That's because customers must use the app for service. So it's really easy for them to track their loyalty and redeem rewards from their phones.
There are tons of different approaches to this strategy. For example, you can offer blanket deals like free delivery on orders of $25 or more. Or you can have more specific rewards to encourage customer spending.
Maybe each $1 spent is worth five points, and points can be redeemed for free food. Every Tuesday and Wednesday is a triple points day. This can encourage people to buy on days that would normally be slower for business.
BuildFire has customer loyalty plugins that can be added to your app in a single click. They're really versatile, and you can set them up to create a loyalty program that fits your business model.
Push Notifications
Push notifications can remind customers about upcoming specials and promotions. Examples of messages might include:
Order now for FREE delivery!
Take 30% off your next two orders
Buy one pizza and get a free side
New restaurant in your area!
Craving ice cream?
All of these notifications would encourage someone to open your food delivery app. You can also use push notifications as a way to remind customers when a driver has arrived with their order.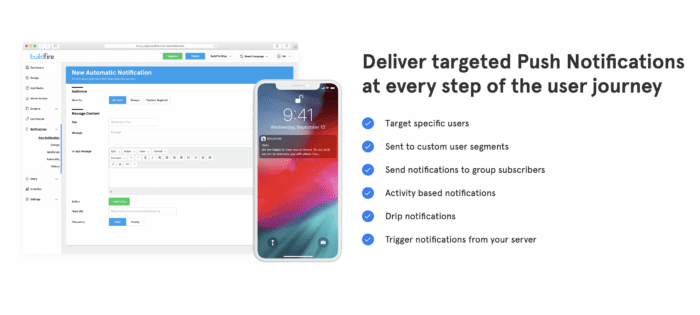 The great part about push notifications is that you can set them up based on triggers and activity. For example, you can send promotions around dinner time, when customers are more likely to order something.
Or you can send a notification specific to something that a customer has ordered in the past. This ensures that you're not sending notifications to vegetarians about your steak dinner specials.
Delivery Tracking
Your food delivery application should make it easy for customers to track orders. This will prevent them from calling and wondering what's taking so long.
Existing apps on the market have a pretty standard flow for the status:
Preparing order
Order ready
Driver picking up order
Driver en route
In some cases, customers might be able to track the exact location of a driver on a map. Although this may not be necessary for everyone.
How Much Does Food Delivery App Development Cost?
Food delivery apps can cost anywhere from $500 per month to $50,000+ upfront. Your features and development method will have the largest impact on this price.
A DIY app builder is going to be the most cost-effective option. Rather than paying tens of thousands of dollars upfront to an app development company, you can create the app on your own for a low monthly subscription fee.
Alternatively, if you want to create an app like UberEats that integrates with thousands of restaurants and has real-time GPS tracking, it could cost you millions of dollars.
For a local restaurant or grocery store that wants to create a food delivery app, you can likely get away with spending $10,000 or $25,000 if you keep it simple. Simplicity doesn't mean you need to sacrifice features and functionality. It just means you need to eliminate the bells and whistles and only develop what's necessary for the app to work as needed.
You can use our app cost calculator to estimate your costs on development. Make sure you keep some money in your budget for post-launch app maintenance as well. This is another reason why it makes more sense to stick with an app builder platform, as all of the maintenance and updates will be handled for you.
Develop Food Delivery App — Final Thoughts
Food delivery apps can be extremely lucrative. They're great for local restaurants and grocery stores that want to offer customers a modern way to order food.
You can also create a food delivery app that connects customers with local restaurants and grocery stores in your area. So you don't need to be an existing business owner to make an app for food delivery services.
If you're ready to create a food delivery app, just follow the simple steps outlined in this guide. Pay close attention to the key features for success that we covered as well. This is where your focus should be during the development process.