7 Steps Increase Social Sharing With Content Marketing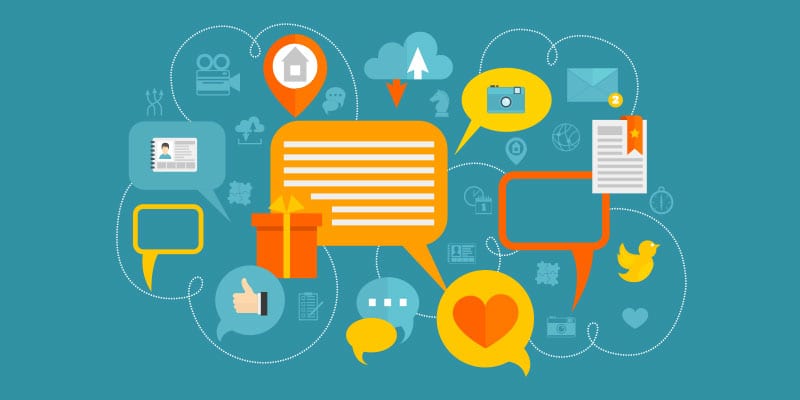 Social sharing basically involves sharing of content from a website on a social media site or application. Content marketing on the other hand involves developing, executing and even delivering the content and related assets needed to create, nurture and even grow a company's customer base. Media as well as published content is used to influence buyer behavior and stimulate customer relationships leading to customer relationships.
Many forms of business that aim at expanding their market employ this platform since online marketing is more convenient as compared to traditional conventional methods. Through social sharing you will be in a better position to build your brand and in turn extend your reach so that you now become more popular than before.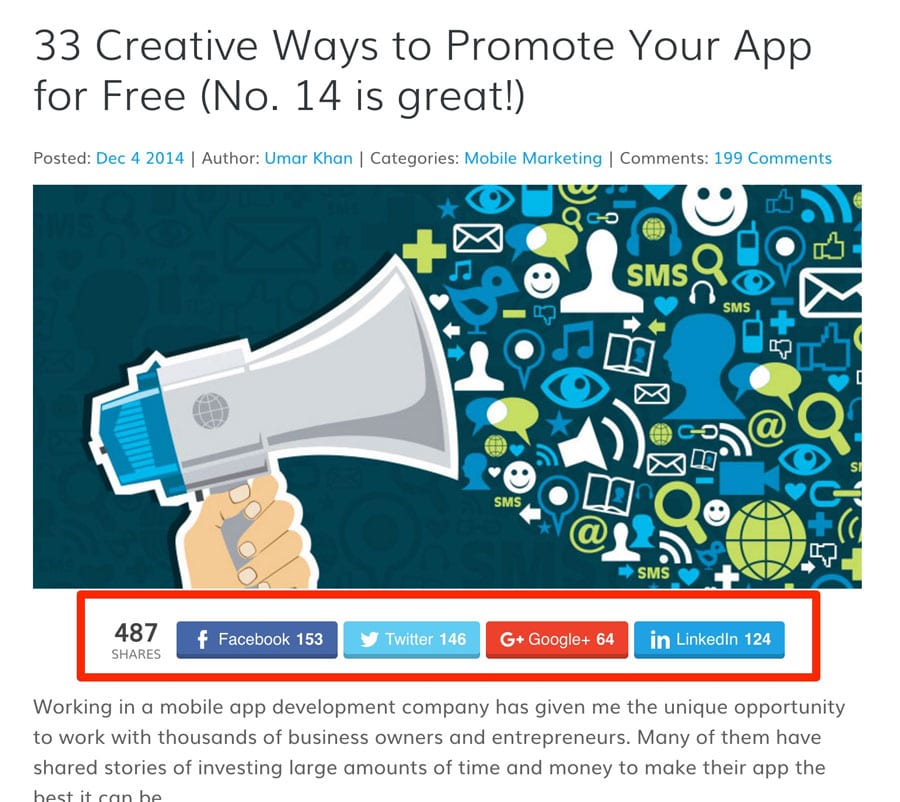 Placing social sharing widgets on your web as well as mobile pages is of great significance when it comes to social marketing since it allows your customers to easily share your articles, products and other content that you provide within their social networks. In this case your customers play the role of brand ambassadors since they voluntarily drive referral traffic to your website and this comes at no cost which is also a plus for you. In addition to getting more visitors to your site you also get many more links to your site owing to the huge number of people who are now aware of your business.
You can share content on social media platforms such as Twitter and Facebook and you can also ask your friends to share the same content so that it can be viewed by more people. The only way to make people want to share and in turn read your content is to make it as great as possible. The heading that people will come across first should also be carefully crafted and enticing so that it will be able to lure them to read the content. The social media platforms provide an incredible way to glean valuable audience insights. Most social networks have some form of analytics. Social giants such as Twitter Analytics and Facebook Insights which also rival even Google Analytics with their audience nuggets.
There are several tools and tactics that you apply so that you increase social sharing with content marketing which will be very beneficial to your business.
Make Sure Your Social Sharing Works & Works On Mobile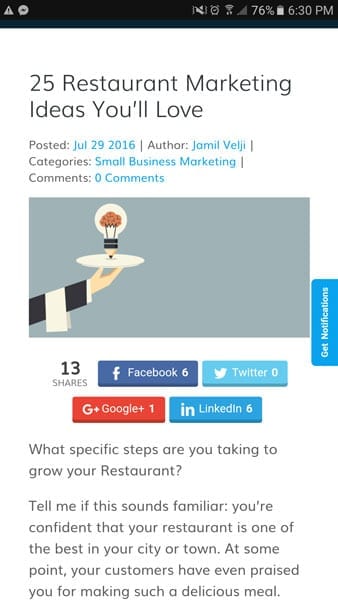 Most people in recent times prefer accessing social media platforms via their phone as compared to the traditional methods where one would use a computer. You should therefore yearn to make your social sharing accessible so that the many mobile users will be able to share your content. The social sharing icons should work on phone as well. This will in turn have a positive effect of raising traffic to your website.
A common plugin that is used widely in phones is the Digg Digg. It has floating share buttons that will appear to the left-hand side of a blog post. Another common plugin is the Flare which also has floating share buttons that provide you with the option of putting social share icons at the top as well as at the bottom of your post. Both these plugins are great on desktop but they do not appear on your mobile device.
Incorporating Social Sharing Into Your Email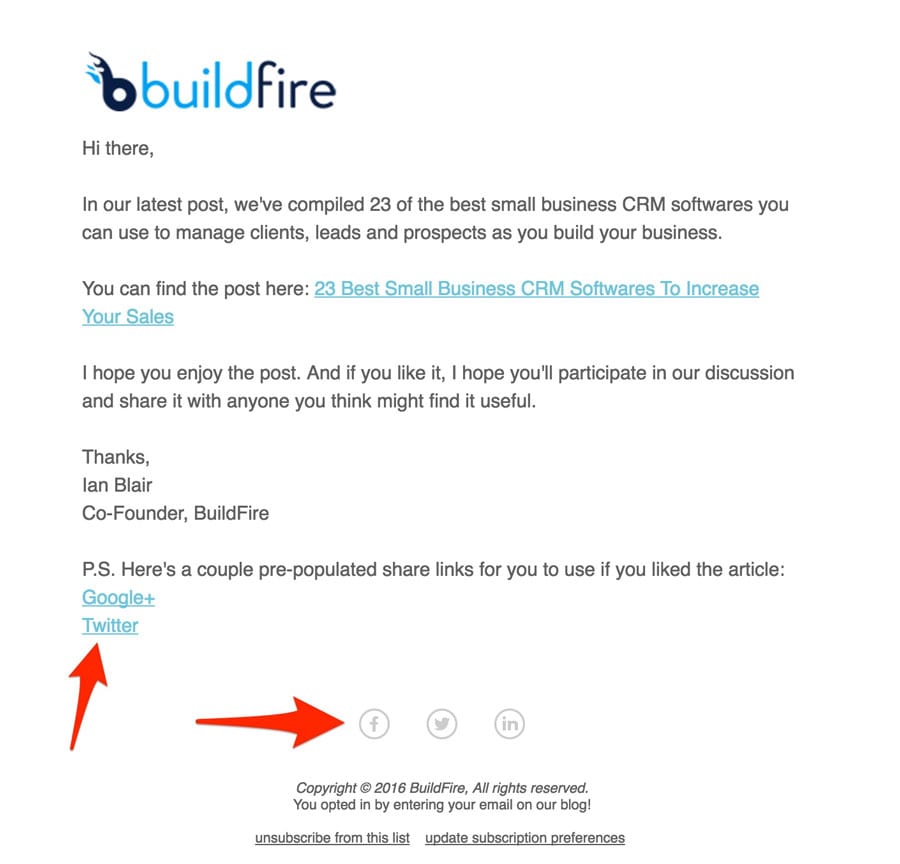 Those people including friends who are your email subscribers can be a good potential source of content sharing. The fact that they have already subscribed proves that they have shown belief and commitment and if you lure them with good enough content you can be rest assured that they will share it on your behalf if you make it easy for them.
You can put links so that the subscribers can be able to share your content for you just like there is an option within the email address platform for following a company on social media or even becoming a fan. Sharing your content via email is very effective since it is the platform also used by many to share a lot so if you make it easy for them to share you will be surprised at how well this works. A tool such as Mailchimp makes it easy since it has the option of 'forward to friend' which is done via email.
You could also make this more effective by adding social sharing icons at the bottom of all the emails that go to all your subscribers and they will be able to share more which means more prospective business for you.
Incentivize Social Sharing
In the case where you provide a useful guide, then instead of offering it in place of an email address you could go with a more convenient option by kindly asking people to pay for it with a tweet or just a simple share on Facebook or even LinkedIn. A wise way to do this for instance is to provide additional information to the reader of your blog posts and this will only be possible if the reader shares the posts with their friends and contacts.
Such a setup can be made possible by using Virally whereby you upload your guide and then specify which social media platforms you want to use. For those ardent Facebook users who would wish to download the guide, they may pick the option of 'download with Facebook only.' They will then share the guide and this results in driving traffic back to your site. This will in ultimately mean more business for you since your content will be quite marketable.
Click To Tweet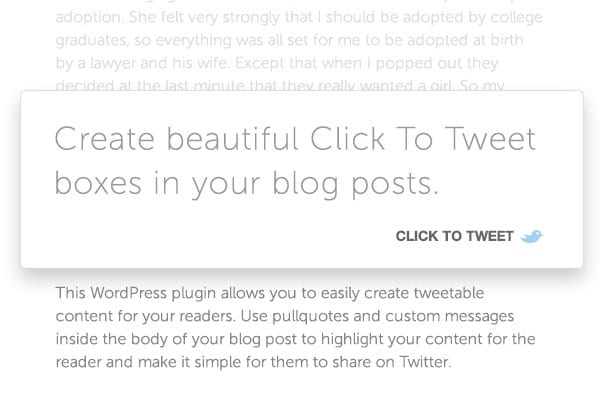 In the case where you have tweeted something, there is most likely a probability of very relevant tweetable content within it. Such an example is a short inspiring quote which many people will be willing to share.
Click to Tweet is a very simple application that will let you create tweetable content. It is very easy to use it and you basically go to Click to Tweet and then you paste in the content and it will then give you a link that you will be able to use within your post. In this way you will be able to be creative enough so that the next blog post on your website will be tweetable and friendly for anyone to read, the tool also assists you with the resulting analytics on the content that has been shared and soon enough you will realize that you are making good progress with your content marketing. For example, the promoters at Aussiessay used this tool to promote their business. Also it helped them to achieve their goals and to obtain the better understanding of their marketing strategy.
Place Multiple Social Sharing Options
If you have sharing icons for your blog posts, the fact that you have provided lots of options for dozens of different social media networks does not necessarily mean that you will get more shares. This further adds to the complexity of the situation instead of making this as simple and convenient as possible. It is advisable to share in the most relevant platforms and that is Facebook, Twitter as well as Google+.
Make sure to do enough research so that you will not overdo it and just apply the relevant sharing icons. On these platforms a lot of people will be able to see your posts and definitely traffic will come your way.
Automate Sharing
There are instances when you see a post uploaded and it has garnered about 200 likes almost immediately. This happens as an involuntary action from the audience since they already like all the stuff you post and they decide to automatically share all of your posts automatically. You should therefore ask your audience in a polite way to automate the process of sharing all your posts as soon as you publish them.
Such tools as Dvlr.it make this possible. You just have to indicate the source of the content which is your site and the destination which is their social media profiles.
Quuu.co operates on a similar notion to this but using a pay to syndicate model.
Encourage Sharing When Copying Text

This technique is adopted by some sites and it works in such a way that when you highlight a piece of text and try to copy it, it displays the option of sharing it on your social media platforms with you friends. In this way your content will be shared to many more social media channels. SumoMe helps take care of this need with a pre-baked tool called Highlighter. there are more sharing options and analytics as well so that you can keep record of people sharing your content marketing posts and how often they are doing so.
Increasing your social sharing with content marketing is very beneficial to the business especially because these platforms are very beneficial especially for a growing business in its initial stages. It is great for the discovery phase of the buying cycle and people should know about you and what you offer before they can make that decision of buying from you. This is because social sharing serves as a direct route to brand loyalty as well as engagement with your audience. The main goal of content marketing is consumption while that of social media is focused on participation. The two have to therefore work in harmony for you to achieve the desired goals.
About the Author:
Michael Gorman is an expert blogger situated in London. Michael stays always on trend in blogging, digital marketing and social media. Feel free to contact him via
Facebook