Everyone wants to learn how to create an app for free and make money.
Mobile apps are a great way for business owners to make improvements to their company. They are also the perfect platform if you think that your idea will be the next big hit, like Instagram or Snapchat.
Regardless of your reason for creating an app, I'm sure you have something in common with other prospective developers.
All of you want to make money. But getting your app revenue strategy figured out before you start app development is crucial. Without nailing down your app monetization models, you could end up wasting time and money.
First of all, I commend you for doing the research before you get started building your first app.
I've seen so many people who were naive enough to think that just because they created an app, it would automatically generate money. That's not true.
Here's an analogy. If you start a new business, will it automatically make money. Absolutely not.
With mobile app development and other businesses alike, it all starts with an effective monetization strategy. Not sure where to begin?
Fortunately, you've come to the right place. As an expert in the mobile application industry, I have the knowledge and experience to help steer you in the right direction.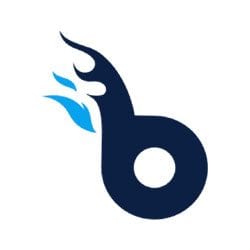 Build a profitable mobile app in less time and at a lower cost than traditional solutions with BuildFire
GET STARTED WITH BUILDFIRE
How Does an App Make You Money?
We'll cover the best app monetization strategies and show you some examples throughout this guide. But generally speaking, apps make money in the following ways:
In-app purchases
In-app advertising
Sponsorships
Affiliate links
Unless you're selling a product, service, or subscription, then you'll likely be relying on some form of ads or affiliate programs to make money with your app. Even if your app is free and you're not charging users to download it, you can still make money using these methods.
App Monetization Strategy – What Are The Best App Monetization Methods?
90% of time spent on mobile devices is in apps.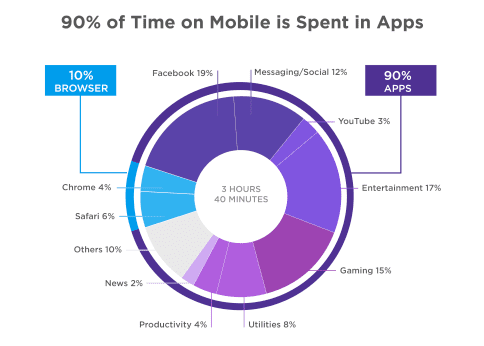 Consumers clearly love to use apps, so the opportunity is there.
The key is finding out how to choose the perfect app that will peak user interest and ultimately get downloads.
But you need to realize that downloads alone don't always directly translate to dollars.
Building an app is expensive, and you'll come across hidden development costs along the way.
So before you dump all of your money into your new app idea, you've got to make sure it will generate a profit.
Here's what you need to know.