How to Increase Your Mobile App Revenue With Auto Renewable Subscription in IOS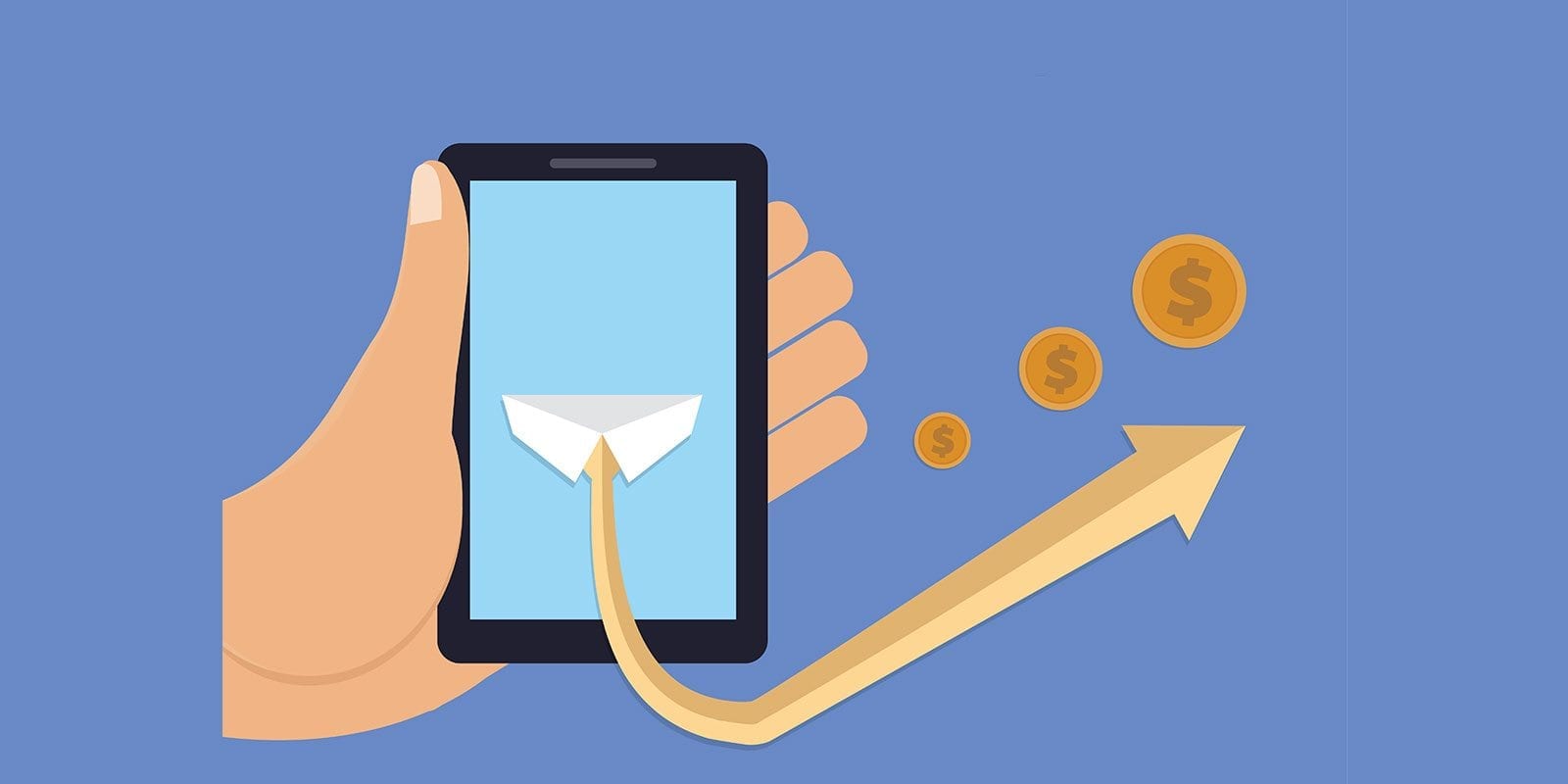 Coming up with new ways to generate money for your mobile app can be tricky.
Before you started to develop your app, I'm sure you came up with a plan for your company to make money.
Well, not everything always goes according to plan.
Some of you may be in a position where you need to find another income stream outside of your in-app purchases or advertisements.
Even if you're currently running a successful app that's profitable, you should be ambitious and try to squeeze every dollar you can out of your business.
Auto renewable subscriptions are a great way to generate revenue, regardless of your current situation.
This could even be a strategy for those of you who are still in the pre-launch stages of development and you're brainstorming monetization strategies before your app goes live.
But if you've never done this before, it may seem intimidating.
You've heard of auto renewable subscriptions and have a basic understanding of how they work, however, you're not quite sure where to get started.
Well, you're in luck.
I can provide you with the resources and advice to help you implement this strategy to your mobile app on the iOS platform.
Let's start with the basics.
Think of an auto renewable subscription like a membership.
Apple users can review their subscriptions in the "Account Settings" on their devices.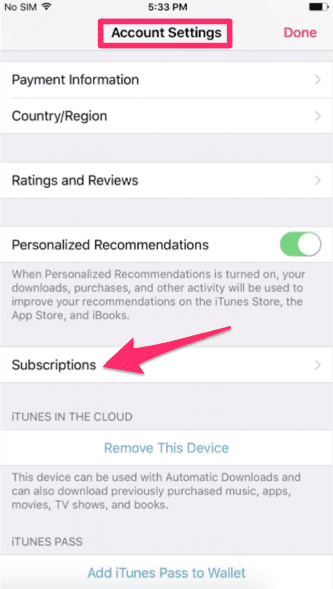 Do you go to the gym? If so, you're probably paying a monthly fee that's automatically charged to your credit card.
The same concept applies here.
Rather than the customer having to complete a transaction every month, quarter, year (or whenever timeline you're on), they get billed automatically.
That's why this is so appealing to mobile app operators.
Really, you only have to get someone to sign up once.
After that, you collect money until the customer cancels their subscription, which hopefully doesn't happen.
As long as your app is running efficiently and you prioritize the user experience, your customers shouldn't cancel.
With that said, Apple makes it hard for businesses to run subscriptions on their platform, whether they are auto renewable or otherwise.
Here's what you need to know before you dive in.
What Apple considers products
Apple has guidelines for in-app purchases.
They group these purchases into four different categories.
Consumable
Non consumable
Auto renewable subscription
Non renewing subscription
Consumable purchases are simple to understand.
If there's an app that allows users to create a farm, users could purchase something like fertilizer to make their crops grow faster.
A non consumable product is a little bit different. It won't expire or deplete after it gets used.
For example, let's say you have a motorcycle racing game.
New race tracks or racing venues available for purchase would be considered a non consumable product.
Auto renewable subscriptions let the user buy content for a set period of time. The order gets renewed automatically until the user cancels it.
If a user buys a service that has a limited duration, it's considered a non renewing subscription.
So for example, you may buy access to a certain radio station for a year, but after those 12 months, you would have to buy your subscription again.
What types of apps can use auto renew
Apps that provide streaming services are a great example of auto renewable subscriptions.
For example, let's review an app like Spotify.
Take a look at how this company has grown in the last seven years.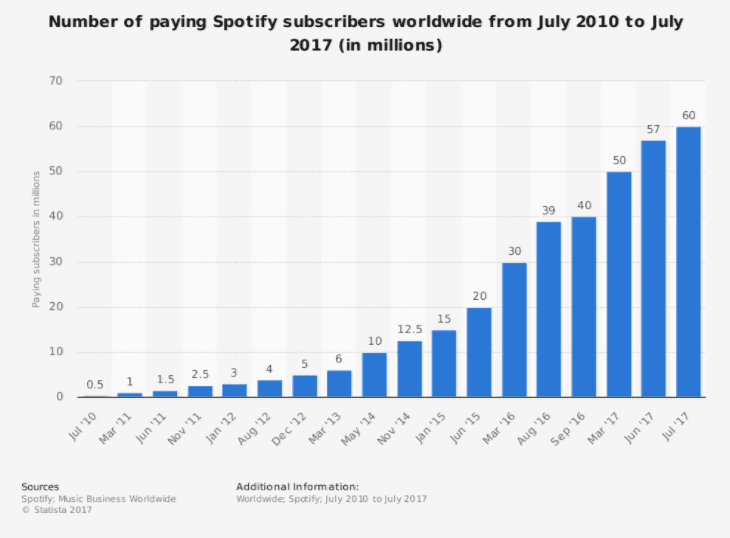 This business model works.
As you can see from the data above, they've had an increase in users every year.
That's amazing.
For those of you who aren't familiar with Spotify, it's a music app.
Users have access to songs, artists, playlists, albums and more.
They've got a free subscription that allows users to listen to songs on shuffle.
But they won't be able to do things like:
listen to music when they are offline
have an advertisement free experience
get high quality audio
skip songs
play any song
But for $9.99 per month, they'll have access to all of these premium features.
Spotify even entices prospective customers to try their premium service at a discounted rate.
They offer the first three months at only $0.99 per month before switching it $9.99.
Do the math. As of July 2017, they have 60 million users paying $10 per month.
Other streaming services like the Hulu app offer auto renewable subscriptions as well.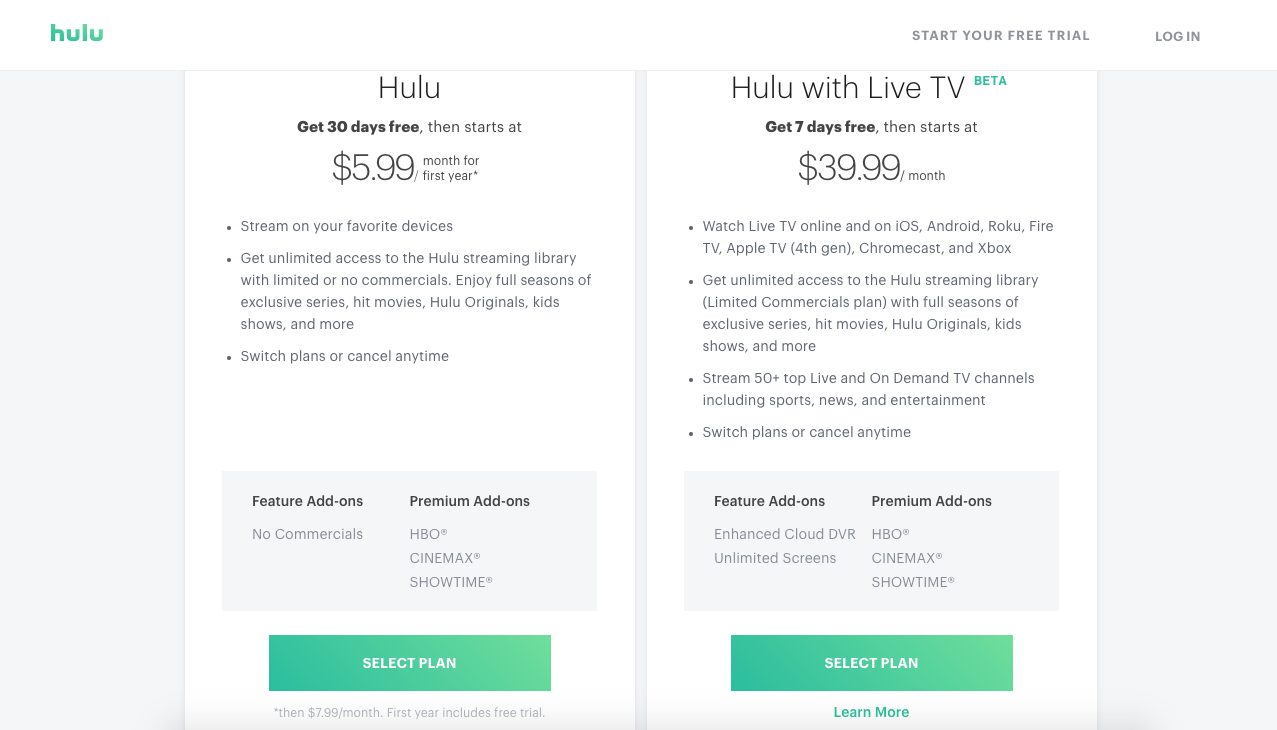 Their business model is similar to Spotify's, except Hulu offers TV and video instead of just music.
They have different subscription options based on how much content you want access to.
Apple even offers their own auto subscription service with Apple Music.
You can try it out free for three months before paying $9.99 per month.
They also have a $4.99 per month and a $14.99 per month plan available for students and families, respectively.
But streaming services aren't the only types of apps that have auto renewable capabilities.
Dating apps like Bumble and Tinder also have auto renew subscriptions.
People can use the apps for free but have the option to pay a monthly rate to get access to premium features.
Users can get things like unlimited matches, location changes, and the ability to use the app without being interrupted by advertisements.
Magazines and newspapers such as The Wall Street Journal have mobile applications that automatically charge users to read their content.
As you can see, there are definitely ways you can integrate this strategy into your app.
Just come up with some premium features and upgrades that users would be willing to pay for to enhance their experience.
How to set up an auto renew
To set up an auto renew for your app, you've got to sync up with iTunes Connect.
From here, administrators or app managers can sign in to make any changes.
If you're running multiple apps on the iOS platform, all of them will appear on the homepage.
Click on the app that you want to alter.
Now you'll need to go to "In-App Purchases" under the "Features" tab of this navigation.
Click the "+" button, as I've highlighted above.
Now you'll need to select which type of in-app purchase that you want to set up.
For our purposes, we're selecting auto renewable subscriptions.
This will fall under a "New Subscription Group" after you click on the "Create" button.
You'll also need to determine when you want these subscriptions to renew.
Typically, apps offer subscriptions that are monthly or annual, so I'd recommend sticking with one of those options.
I think monthly is your best option.
That way you can keep the base costs lower, so it's less of a hit to the consumer's pocket all in one shot.
Look back to the example we saw earlier with Spotify.
What sounds more appealing?
$10 per month? Or $120 today?
As you can see from their rapid growth, clearly the monthly option works well for them.
It never hurts to follow the path of those who succeeded before you. So don't try and reinvent the wheel and come up with a unique recurrence time for your app's subscriptions.
Your app shouldn't only be available to users who pay for it.
All of the examples we looked at earlier offered free trials.
Pandora Radio is another example of a streaming app that offers a free membership.
But look at how much more features are available with their Plus and Premium plans.
They even extend the free usage of those plans for 30 and 60 days, respectively, when a user purchases the upgraded subscription.
This allows your customers to test the product out before they have to commit and pay.
Free trials also give the user a taste of what they've been missing out on.
As far as they're concerned, the free membership is fine.
But once they experience all the bonus features, they could realize that they can't go back to their old membership.
Here's something else to consider.
What's your current conversion rate for paid features on your app?
Well, compare those numbers against these averages.
Subscription businesses get free trials to convert at nearly a 60% rate.
Notice how those numbers are higher for monthly plans as opposed to annual subscriptions.
So take that into consideration when you're coming up with an auto renew strategy.
You may have to give away your services for free before you can close on a sale.
Here's something else to note when you're creating an auto new.
Make sure you don't set it up as separate project ID.
Just follow the steps I outlined above and review the Apple Developer Guide to verify you're handling this properly.
I'm sure once you get started you'll realize that it's not that difficult to navigate and set everything up.
Advice about auto renew
When you're setting up an auto renew, don't be surprised if everything doesn't go smoothly right away.
Apple usually requires all of the in-app purchases on their platform to go through them.
So if you're selling digital content and service related items, you can't go through a third party processor.
Non renewing subscriptions are hard to implement and they are a pain for the user.
Customers may forget when they initially paid for a service. If their subscription is up after six months, they may not realize why their app isn't working.
Then they have to go through all of the steps again to pay for the subscription.
Users would have to re-input all of their credit card and payment information.
People don't want to do that. There's even a chance that customers won't renew, simply because it's inconvenient.
That's why auto renewable subscriptions are so much more appealing to both the user and the provider.
Users only have to make a purchase once, and the app developer won't have to worry about losing subscribers after a set time frame expiring.
But if you want your app to run as an auto renewable subscription, I recommend using Apple as the processor.
For those of you that insist on going through a third party, make sure you use one that's simple.
That's because there is a good chance that Apple will reject your proposal.
So you don't want to waste too much time setting something up that's just going to get rejected.
It's not an efficient use of your time and resources.
Conclusion
Subscription based services are a great business model.
Look at how a company like Netflix has been able to grow their customer base using this strategy.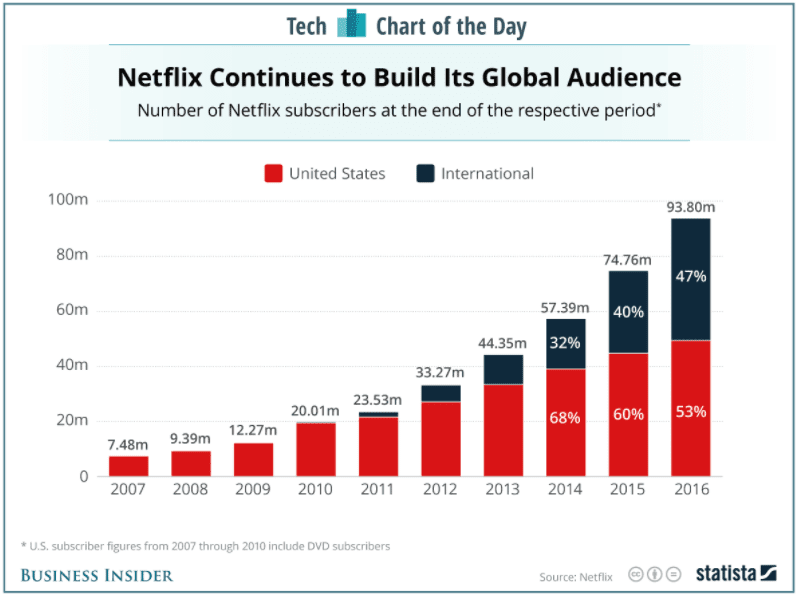 The other apps we used as examples earlier like Spotify, Pandora, Bumble, Tinder, and The Wall Street Journal are all great success stories as well.
If your app could use an injection of new revenue streams, you should consider setting up an auto renewable subscription.
For those of you that aren't streaming content, like the majority of examples we saw, you can still come up with a way to implement this business model.
Start by setting up a free version of your app.
Your current app that's available for download may already be sufficient.
Now you've got to come up with ways to improve the user experience.
Are you using advertisements right now to make money?
Well, people may find those ads to be annoying.
So part of an upgraded subscription could be an experience without any ads.
Before you force users to pay for your premium services, you should extend their free experience.
Offer a free trial to get them hooked on your upgraded features.
Now they won't want to go back to the basic version.
As we saw earlier, free trials yield high conversion rates for subscription businesses.
I also recommend setting your auto renewable subscriptions up on a monthly basis.
Auto renewable subscriptions are better than non renewable subscriptions because it's easier for the user.
They don't have to keep inputting their credit card information.
If you force them to do so, it may deter them from continuing to pay, just because of the convenience factor.
But once they sign up for something that's auto renewable, they have to manually cancel for you to stop earning money.
So just make sure you don't slack when it comes to optimizing the user experience. Then your unsubscribe rates shouldn't be too high.
With all of that said, Apple doesn't make it easy for developers to set up subscriptions, so good luck.
It's still a great way to generate revenue, so I think it's worth a shot.
Will you charge iOS users for a monthly or annual rate for their auto renewable subscriptions?