Educational apps and mobile learning are trending upward. In fact, roughly 50% of smartphone users use mobile apps for learning and education.
Apps for education are penetrating a wide range of categories, as they're versatile enough for so many different use cases.
Schools and universities are using educational apps as an extension of the classroom. Tutors and educators are using mobile apps to create their own learning environments. Even businesses are using educational apps for employee training and compliance.
Regardless of your unique use case, this guide is perfect for anyone who wants to create an educational app.
The proven tips and best practices in this guide will help you engage mobile learners, drive more app downloads, and ultimately scale your business.
Get Inspired by the Best Educational Apps
Lots of educational apps use the same core principles and concepts for success.
Whether you're creating an app for employee training, teaching language learning skills, or expanding your educational organization, you can learn from the best educational apps on the market.
At the end of the day, your mobile app will still be fully customized to your specific needs. But you can borrow ideas and apply the same concepts used by apps that are already thriving in this space.
Let's take a closer look at some of the best educational apps that you can use for inspiration:
Khan Academy Kids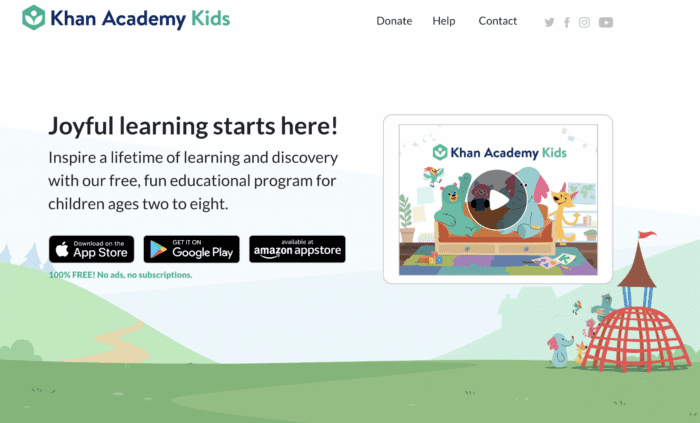 Khan Academy Kids is a free app for younger children.
The learning program helps keep kids engaged through educational games, animated videos, and interactive lessons that hold their attention. The app includes fun and charming characters that guide kids through the learning journey.
Khan offers educational content in core subjects like writing, math, language, and reading. The app is designed to not only teach young students but also help them build creative, emotional, and social skills.
Google Classroom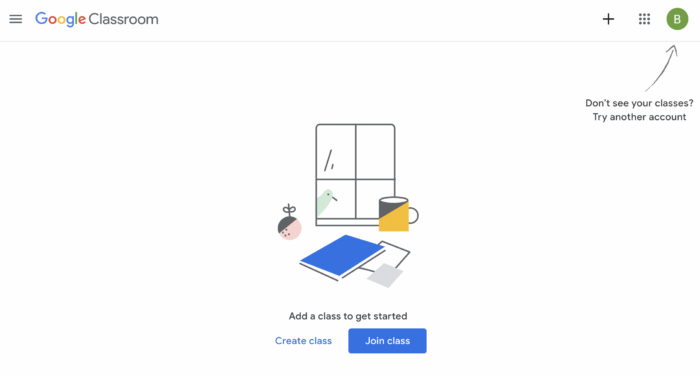 Google Classroom is designed specifically for educational institutions. The app makes it easy for these organizations to create, distribute, and grade assignments.
The core goal of this app is to streamline the way files are shared between teachers and students. It enhances the learning experience and simplifies the way assignments are submitted.
Teachers have the ability to create an online classroom. From here, they can manage all of the documents that their students need to access for lesson plans, homework, study materials, and more.
Students and teachers can use the app to take photos and attach them to assignments. It also simplifies file sharing on the go, and it's supported by offline access. This means students can access classroom materials even when they're not connected to WiFi.
NSF Science Zone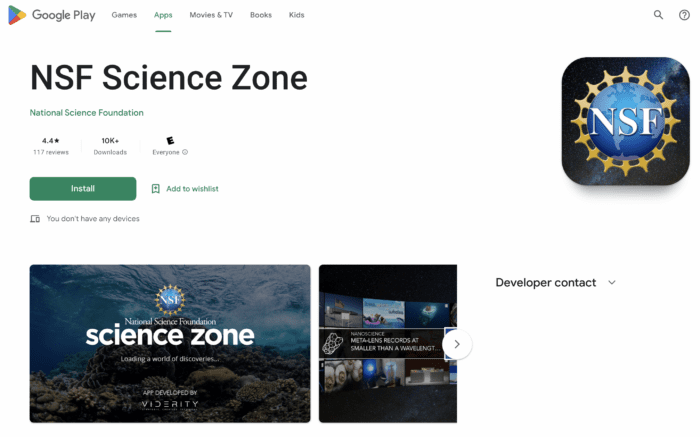 Science Zone is a mobile app with free resources from the National Science Foundation.
The app has hundreds of video lectures, photos, and educational content for iOS and Android devices. It's a fun way for children and other students to access information from the NSF.
Teachers can use the app to engage with students in the classroom. Parents can use the app to teach their kids at home. And anyone interested in science can use this to learn more about interesting subjects.
Duolingo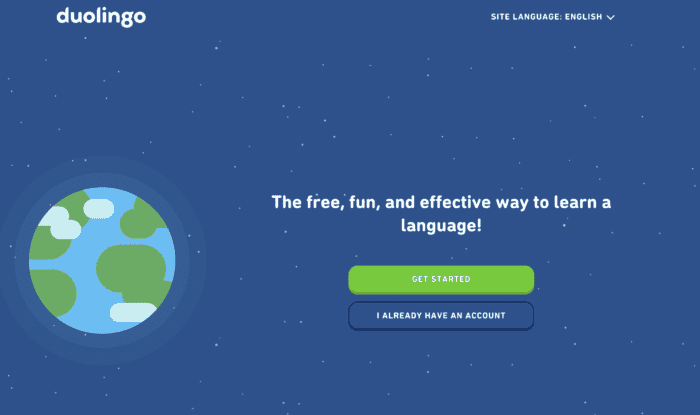 Duolingo is one of the most popular language learning apps in the world.
It's versatile enough for teachers to use in the classroom at any level. The app can help pave a child's learning path through elementary school and beyond. It's also used by adults who want to learn a new language.
The app uses AI to facilitate personalized lessons. It includes educational games to keep users motivated throughout the language learning process.
Kahoot!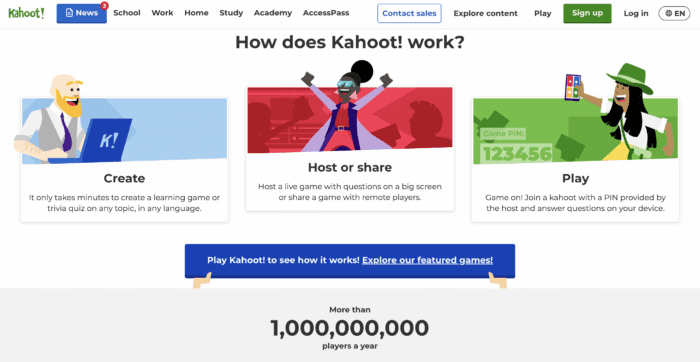 Kahoot is one of the most versatile learning apps on our list. It's trusted by 97% of the Fortune 500 and more than 50% of teachers in the United States.
There are more than 50 million public games available through the app that can be used for educational purposes.
The app stands out from other educational apps for its ability to drive engagement, regardless of the use case. It's used at the elementary level all the way through higher education. Kahoot is also used in the workplace by employers for employee training and education.
If you're looking for inspiration to get started with educational app development, you should definitely look at the five apps listed above.
Create Educational Videos
Up to 75% of all global video consumption is watched on mobile devices. The average adult in the United States watches at least 30 minutes of video per day via mobile.
In short, people are already consuming videos on their smartphones and tablets.
So when you're creating an educational app, it makes sense to have video content for your audience to consume.
58% of people are already using videos to learn new skills.
Video content is easy to consume, and it's what your audience prefers. In fact, 45% of students in elementary school said that watching videos is their favorite way to learn something new.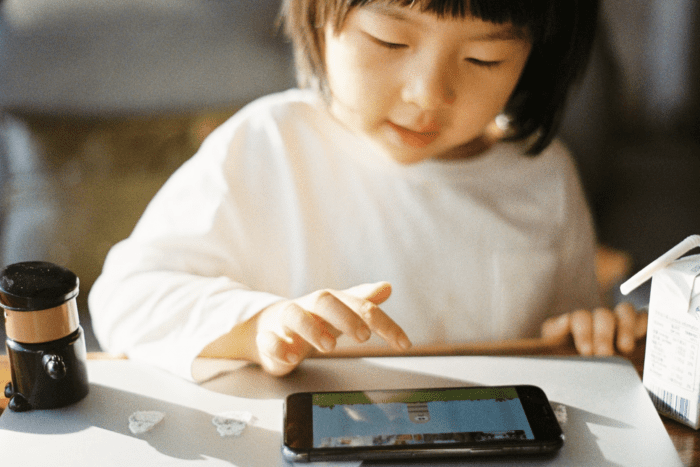 The great part about having video content on your education app is that it appeals to users of all different ages and backgrounds. It can be applied to virtually any mobile learning use case as well.
Videos help speed up the learning process.
It's easier for someone to consume content via video, as opposed to simply reading through slides or digital books.
All of the best educational apps have some form of video learning. So your app should have it as well.
If you're using BuildFire to create an education app, it's easy to add video content. You can simply sync the app with your YouTube or Vimeo channel to repurpose your existing content.
This can be done with just a few clicks. All you need to do is add the YouTube or Vimeo plugin from the BuildFire marketplace. The rest of the steps are very straightforward.
From there, you can organize your video content by category or lesson. You can even set up a video sequence for different lessons so that certain videos aren't available until others have been watched.
This ensures that your audience is going through the right sequence of learning—with each lesson building on the other.
Make Learning Apps For Different Age Groups
Not every mobile app is intended for the masses. That's because everyone learns differently.
Think about it for a second. Apps for kids will have different materials than apps for high school students.
You can keep younger kids engaged through animations and cartoons. Those tricks for young learners shouldn't be used on your adult audiences.
If you look back at the best education apps that we discussed earlier, you can see that some are uniquely designed for specific age groups. For example, Khan Academy's app says it's only for kids between the ages of two and eight.
So make sure you understand exactly who your app is for before you start building it.
Your target age demographic will also impact how your app is submitted and managed. For example, Apple has specific rules if you're building apps for kids.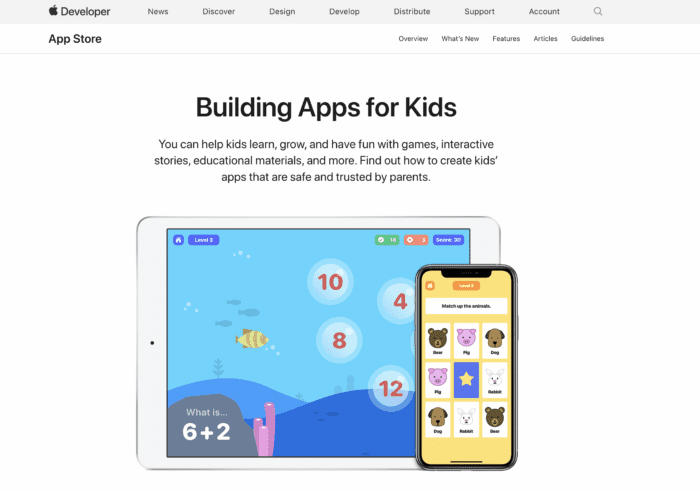 Apps in the kids category need to comply with certain user safety instructions.
When parents browse for apps in the kids category, they expect them to contain age-appropriate content. There are also rules you need to follow in terms of data collection and advertisements when you're building apps for kids.
If your brand targets multiple age groups, you may ultimately decide to create more than one version of the app to simplify the distribution and compliance rules.
For example, Khan has two different versions of an education app—Khan Academy and Khan Academy Kids.
The children's version has more than one million downloads, and the other version has more than ten million downloads. As you can see, both versions of your app can still be highly successful.
You can also repurpose the same core principles and learning instructions. But the content will obviously vary based on the audience.
Check out our Kids Learning Tube customer success story to see how this brand used BuildFire to create an educational app for children across the globe.
Start With a Free Educational App
Charging people to download an app can hurt your installation rates.
According to Statista, about 94% of all apps on the Apple App Store are free to download.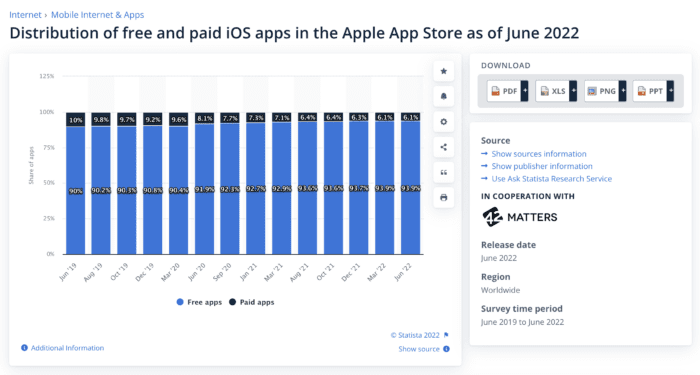 That number jumps to 97% when you look at the Google Play Store.
Simply put, most apps are completely free. So charging for downloads isn't the right approach.
Instead, you can use in-app purchases and other monetization methods to make money from your educational app.
For example, maybe the free version has ads. But you can let users upgrade to a paid plan that's ad-free. Or maybe your free app just provides basic learning materials. But users on a paid subscription have access to premium content.
This is how lots of educational apps make money, and it's an approach that you should consider as well.
Create a Personalized Learning Dashboard
Everyone learns at their own pace. So if you want to have a great app in the education space, you need to recognize this concept and adapt accordingly.
A personalized learning dashboard makes each user feel special and unique.
As a result, they'll continue coming back to the app for more information and learning materials.
The app should help track the user's progress and give them the motivation to continue learning. You can do this by creating different tiers for lessons and subjects.
For example, let's say you're using an educational app for employee training.
You might have different categories related to safety, compliance, and basic HR information in the employee handbook that everyone needs to follow. But beyond that, each unique position or department could have separate training materials.
A new project manager won't need the same job-specific training as a new accountant. So you can create personalized lessons and learning tasks for each type of user.
Here's another example. Let's say you're creating a mobile app for your college or university.
A freshman who is just arriving on campus shouldn't be seeing the same content on their homepage as a junior in their third year. The freshman could get alerts and notifications that would be useful to their specific needs.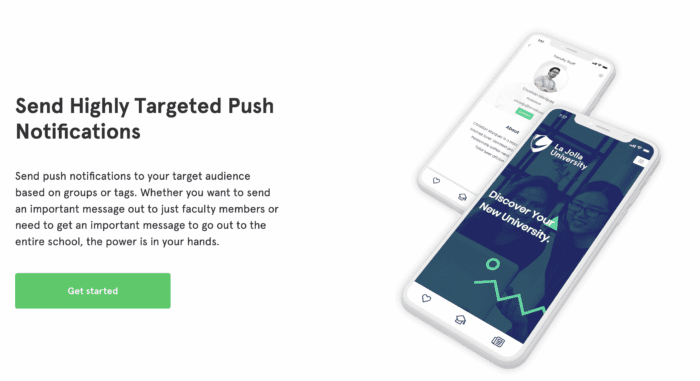 Maybe you want to send out an alert that tells them how to check out books from the library. Or maybe you'll be asking them to fill out a survey related to the freshman move-in experience.
But someone who has already been on campus for three years probably knows how to borrow books from the school library. So that type of information wouldn't be useful to them.
You could also have specific information for users based on their major, class schedule, and whether they live on or off campus. The possibilities are endless.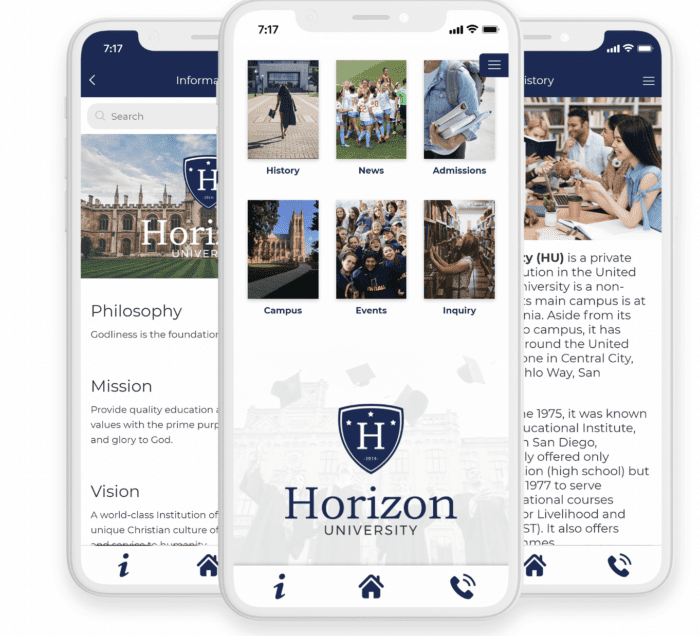 Drive Engagement With Interactive Quizzes
Engagement is crucial for mobile learning. This holds true for all target audiences at every level.
In many cases, the average user won't always find learning to be fun. Not every student loves going to school. Similarly, adults that want to learn new skills on their own time might struggle to stay interested, especially if it's not a requirement.
The best educational apps understand this and find ways to keep users engaged.
In addition to educational videos, interactive quizzes and tests help drive engagement. That's because a quiz forces app users to stay active when they're using the app.
They're not just sitting back and watching videos or scrolling through flash cards. They need to answer questions to progress through the learning experience.
Adding interactive quizzes to your app is simple if you're using BuildFire. Just use the Free Text Questionnaire Feature from our marketplace to create a test or quiz.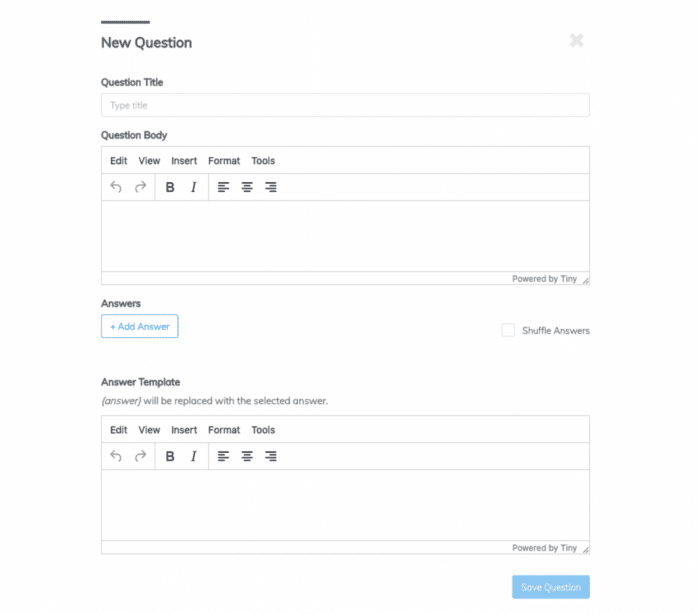 You can use this for opinion surveys, practice tests, graded quizzes, and more.
Check out our Free Text Questionnaire Tutorial from BuildFire University to learn more about how this plugin works and how to add it to your app.
Educational apps are boring if they don't have some level of interaction from the end-users. Creating quizzes is one of the easiest ways to solve this problem and drive more engagement from mobile learners.
Final Thoughts on Educational Apps
There are a growing number of use cases for educational apps.
Educational apps are great for elementary schools, high schools, universities and higher education institutions, tutors, and more. They're also trusted by businesses for employee training and compliance. Entrepreneurs are even creating educational apps as a completely new business for things like teaching people how to speak a new language.
With so many education trends shifting towards mobile learning apps, now is the perfect time to get started creating one on your own.
You can use BuildFire to create an education app for iOS and Android without writing a single line of code. Our simple yet powerful app builder for iOS and Android lets you create an app from scratch in a fraction of the time compared to traditional development. This also helps lower your costs and gets your app to market quickly.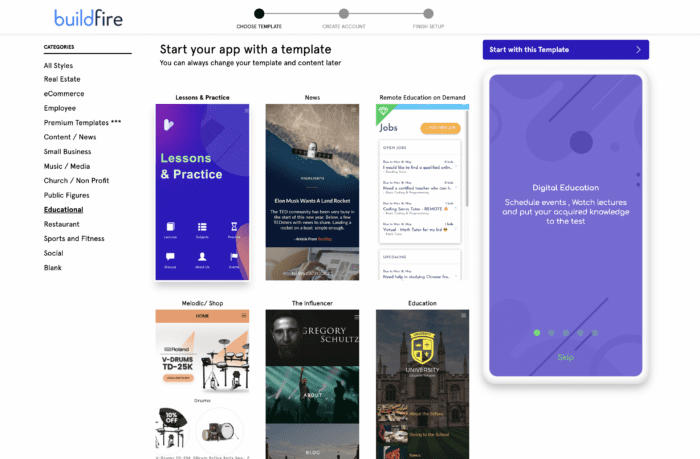 Sign up today to start your free trial.
We have plenty of education app templates that will give you a head start on your development project. Then it's just a matter of customizing the app content for your particular use case.
If you need some assistance getting started, we're happy to help with that as well.
Just request a free consultation, and an expert from our team will get back to you shortly.