Why Utilizing Mobile Apps is a Must for Nonprofits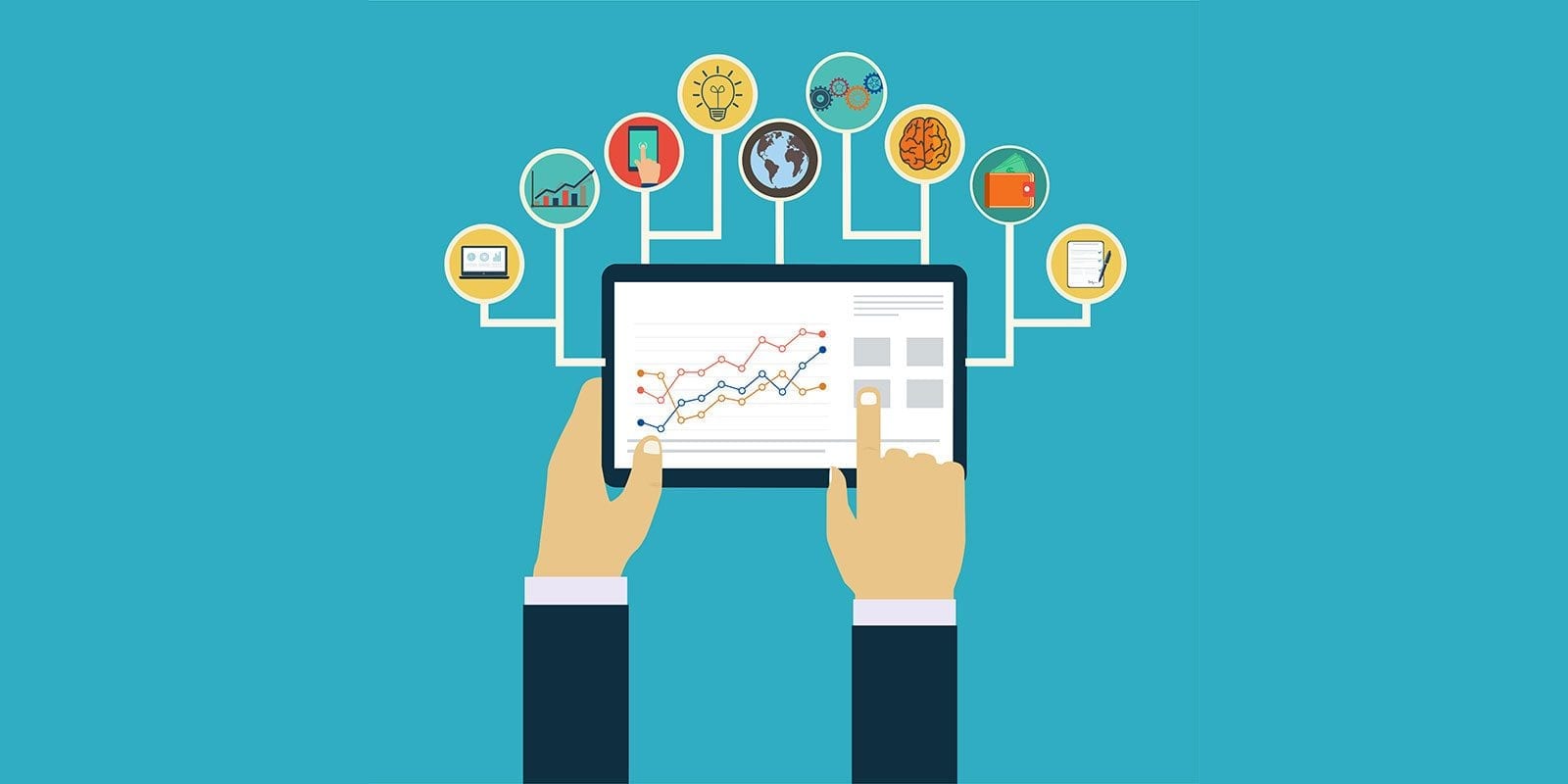 Although nonprofits are for a greater cause, at their core, these organizations are still a business.
The mission and motivation behind operating these businesses may be different from other companies. But in order for your nonprofit organization to succeed, you've still got to make money.
While you don't want to ignore the foundation of your nonprofit, you still need to run this business like everyone else.
Stick with the trends. Understand your industry. Recognize how your customers and donors live their lives on a daily basis.
Even if you haven't done the research yet, it's no secret that we're living in a mobile world.
According to the Pew Research Center, 95% of Americans own a cell phone.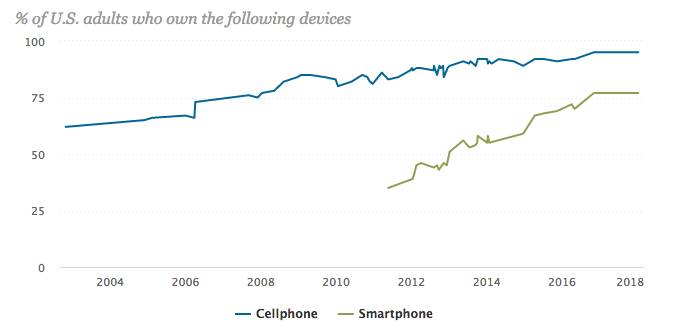 77% of adults in the United States own a smartphone. Back in 2011, that number was only 35%.
That doesn't even include tablets. As of January 2018, 53% of adults in the United States own a tablet.
With the vast majority of people owning and using mobile devices on a daily basis your nonprofit needs to go mobile if you want to survive.
That's where the world is trending. You need to jump on board now before it's too late.
If you're not familiar with this, it may sound intimidating. You might be asking yourself if it's really worth it.
Absolutely.
As an expert in the mobile applications industry, I'll explain exactly why your nonprofit organization absolutely needs a mobile app.
Apps can help you promote user acquisition
How are you currently getting new customers and donors?
Even if your nonprofit is doing alright, there's definitely always room for more customers. Is your existing customer acquisition strategy sustainable?
What are your conversion rates? If you're sending out letters through the mail or calling random houses for donations, I'm willing to bet that it's tough for you to get new customers.
But if you have a mobile application, new customers can find you through the app store.
These people may not even know that your nonprofit exists, but if it's available on the app store, it will be easier for new customers to find you.
If you're unfamiliar with how app stores work, it's similar to the Google search engine.
People have an idea of what they want, so they search for it. Then the algorithm matches them with the best options based on the search.
For example, let's say someone wants to donate blood, but they're not sure where to go. If they search via the app store, they may come across the Blood Donor app from the American Red Cross.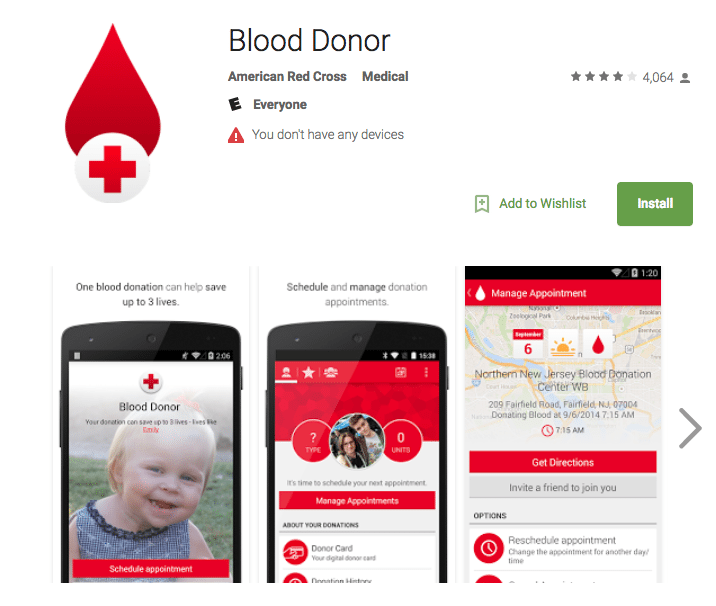 Now they can use this app to find places nearby to donate blood.
Without this mobile app, this organization wouldn't have as much success getting new donors through the doors. They would have to rely on other methods for acquisition.
If your nonprofit doesn't have a presence on the app store, people will find another charity to support.
There are millions of people browsing the app stores on a daily basis. This is such a huge market for your company. Ignoring this pool of potential customers would be a huge mistake.
Based on the search algorithms, it may even be easier and less expensive for you to focus on app store optimization as opposed to search engine optimization for your website.
Your existing customers will have a better experience
You've already got customers. Just like any other business, if you want to be successful, you need to do whatever you can to make their lives as easy as possible.
Creating a mobile app optimizes the experience for your current customers.
We already discussed how many people have cell phones and tablets. It's so much easier for people to just pull a phone out of their pocket than to go open up a computer.
Plus, it's not like people bring their computers with them everywhere. But when someone needs information or wants to get something done, their smartphones are easily accessible.
Forcing your current customers and donors to make a phone call, open up their computers, or visit a physical location is not ideal for their experience.
With a mobile app, users can create an account on this platform. The account will save all of their data and information. Once you have their info saved, it will be much easier for you to offer them a personalized experience.
Ultimately, this is what your customers prefer. Compared to using a mobile website, 63% of users say that they would rather use a mobile app because it's more convenient.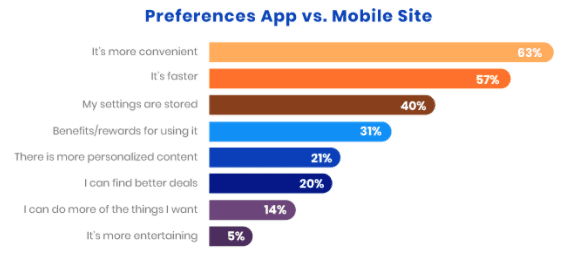 In order to truly optimize their experience, the personalization components need to go the extra mile.
The dashboard and navigation shouldn't be the same for everyone using your app. That's because unlike other businesses, not everyone using your nonprofit app is there for the same reason.
Some people are customers, while other users will just be donors. You can even have a separate option for volunteers.
You can use your mobile app to work with affiliated partners and sponsors as well.
The app should grant each user access to as many features as possible, based on how their account is set up.
You'll make more money
Building a mobile application for your nonprofit will increase your revenue stream. This holds true for both donation money as well as customer money.
When I've consulted with ecommerce companies in the past, it seems as though the reason why they're hesitant to build an app is because of the cost.
Depending on what kind of app you're looking for, the cost will vary. If you're on the fence and looking for a cost-effective solution, consider working with a custom app building company, such as BuildFire.
Regardless of your development approach, you've got to spend money to make money.
While the initial investment may be expensive, you'll start making more money as soon as your app launches.
Typically, there are three types of income streams for mobile apps:
subscriptions
advertisements
in-app purchases
However, for a nonprofit, there are other ways you can make money as well. You can add donations to the list.
You could potentially even get creative and try to set up a subscription donation program where donors get charged on a monthly basis.
Does your nonprofit organization sell products to raise money? If so, you absolutely need a mobile app if you want to generate more revenue.
I already explained how your app will help you acquire new customers and retain your existing ones, but your app will also increase the average order value per purchase.
More people spending more money. That's why I said the cost to develop your app will pay for itself very quickly.
As a nonprofit, obviously, you won't be keeping all of the profits. But you'll raise money for whatever charities and causes that you work with.
Plus, your nonprofit will get a cash injection to help grow the business.
It's easier to collect information
As a nonprofit, you're always collecting donor information.
Using an app to collect data is much easier than making phone calls or sending out letters through snail mail.
You can set up the user onboarding process to get as much information as possible about your donors. When they sign up, they'll create an account with all of their information saved.
Then you can track their behavior on the app as well. Segment these donors into different groups based on their information.
After the users are segmented, it's much easier for you to get additional details from them because you'll be in constant communication with people through the app.
This relates back to what I discussed earlier about offering a personalized experience for your app users.
If you need to get more information from a donor, simply send them a push notification and ask for it.
You can promote your fundraising campaigns directly through the app
Mobile applications are a great way to remind people about your brand and cause.
If you have a goal for a specific round of fundraising, you can show a progress graphic in the app. This will help encourage donors and customers to give money so you can reach a goal.
Even when someone isn't on the app, you can send them a push notification about your fundraising campaign. Take a look at the open rates from these notifications between iOS and Android devices.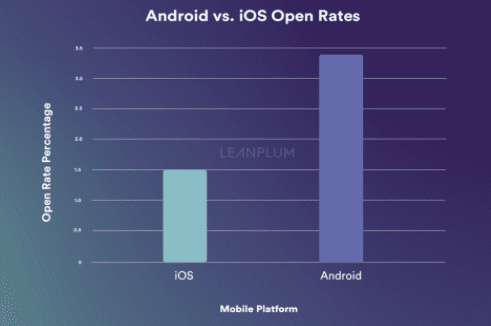 Even if a user doesn't open the push notification right away, they'll still get the reminder. This could cause them to open up the app later and make a donation.
It's more effective than sending an email that people may not open or read. Cold calling over the phone doesn't work anymore and neither does mail.
Your mobile app is the best promotional method because all of the communication goes directly to the users' phone.
Mobile apps increase your security and legitimacy
People don't want to get scammed.
Not every nonprofit organization is a household name that people can trust.
I'm sure you can relate to this, especially if your nonprofit is new or smaller. With fraud and identity theft on the rise, people are always on high alert when someone asks for personal information.
So if they get a random phone call asking for a donation, they may be hesitant to provide you with credit card information or personal details.
You could try sending information through the mail to try and collect checks as a donation, but do people still write checks?
If you have a mobile application with lots of downloads, ratings, and reviews, people will trust it.
Make sure that you setup your app for secure payments. Users can safely donate directly through the app using their credit cards or other methods such as PayPal, Apple Pay, or Venmo.
The more options that you provide, the more secure the users will feel about their donation.
They may not want to give you their credit card number, but they'll feel comfortable using their PayPal balance to send a donation.
Helps create a community
Everyone who downloads your app has a common interest. They want to help whatever cause you're supporting.
They may have some kind of personal ties to your brand depending on why your nonprofit exists. For example, let's say your nonprofit organization works to raise funds for a specific illness.
People who have had family or friends affected by that illness will feel a certain way about your nonprofit. Those feelings can be shared with other users on your platform as well since they can relate to each other.
As long as you're not violating any privacy laws and the users agree, let them interact with one another via your mobile app, as if it's a social media platform.
65% of social media interactions with nonprofits happen from a mobile device.
You can create community discussion boards. Allow users to upload photos. Let them share personal stories.
Your app will be a great way for users to stay informed on events as well. All of this will help increase engagement and interaction with your nonprofit.
This sense of community will also make it easier for users to refer friends and family to download your app as well.
As you can see from the data, word of mouth and referral programs are both great ways to boost downloads for your app.
Other ways to go mobile
In addition to your app, your nonprofit brand needs to be mobile as a whole.
Make sure that your website is mobile friendly. You can also use SMS messaging to contact people and ask for donations.
Create donation forms through your social media platforms that are optimized for mobile devices.
Even if people aren't downloading your app, you can still increase your chances of getting conversions if they have easy access to your brand from their mobile devices.
Conclusion
Your nonprofit needs a mobile application. If you don't have one yet, it's not too late to get started.
Mobile apps will help you acquire new customers as well is retain your existing ones.
Your current customers and donors will have an improved experience if you let them interact with your nonprofit via a mobile app.
Even though the initial cost may sound like a deterrent, it's worth it in the long run because you'll make and raise more money.
It will be easier for you to promote fundraising campaigns and collect information from users.
Your app will also improve the legitimacy of your nonprofit and establish a community between the users.
In addition to your app, you need to utilize other mobile strategies as well.
If you follow these tips, your nonprofit organization will be successful for years to come.
What type of app are you trying to develop for your nonprofit?